Fly Anime, Fly
Man's fascination with flight has a long and storied history. Needless to say, this fascination has made its mark on popular media with many iconic movies and franchises featuring pilots and flying characters, from Top Gun's Maverick, to Falcon in the Captain America films. Anime also features its fair share of flying characters. What would Dragon Ball Z be without its Ki powered flying Z fighters, or Kiki without her broomstick? Without further ado, let's go ahead and check out 15 of the best flying anime!
---
---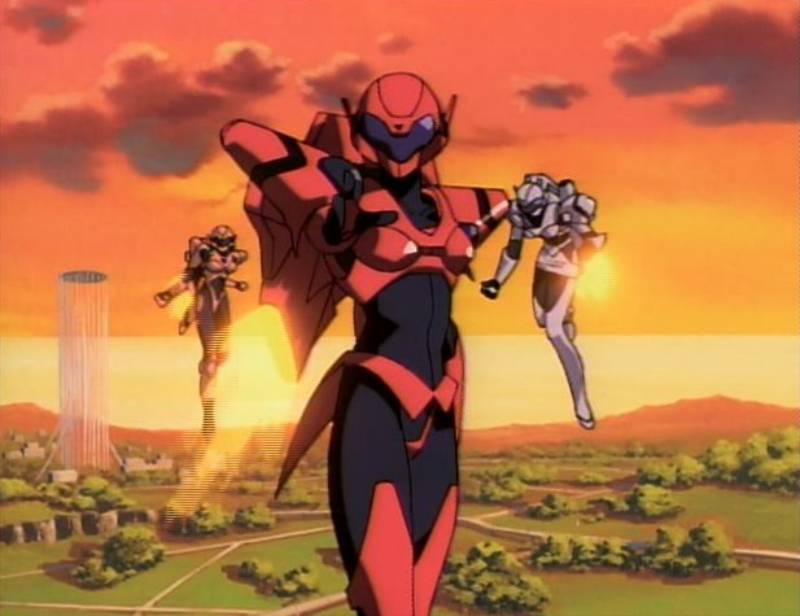 Mirai Ozora is a spirited seventeen-year-old high school student. Her brother invents the 'MOL' unit which she invariably uses to transform into a super-heroine. And similarly to most heroic characters, she now has the ability to fly. Nothing can stop Mirai from taking on the evil 'ZIC' corporation and ruining their totalitarian plans.


---
---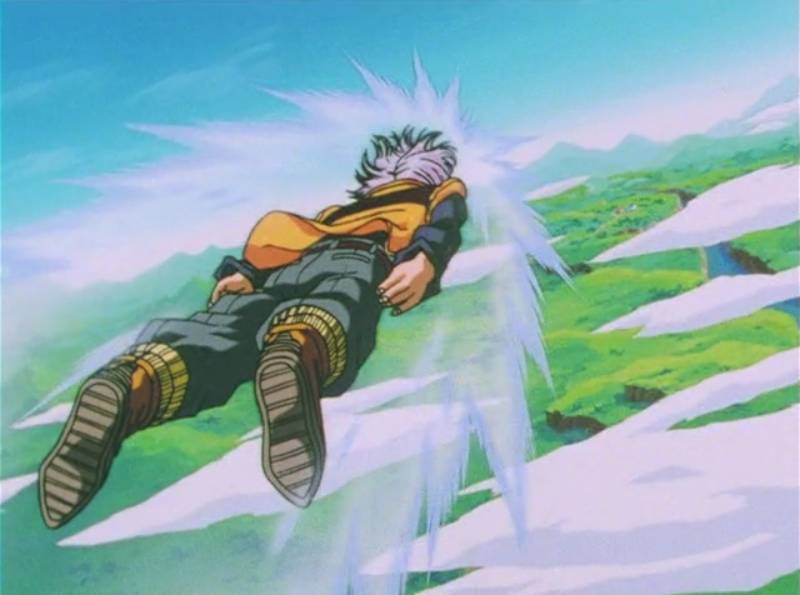 Saiyans are among the most powerful beings in the Universe, especially after undergoing the Super Saiyan transformation. The Dragon Ball Z anime series not only shows the epic battles and struggles of the Saiyans, but also how they speedily fly around. How, you ask? Saiyans can manipulate their ki in order to levitate. Goku also has a flying Nimbus Cloud that he or others can sit on.


---
---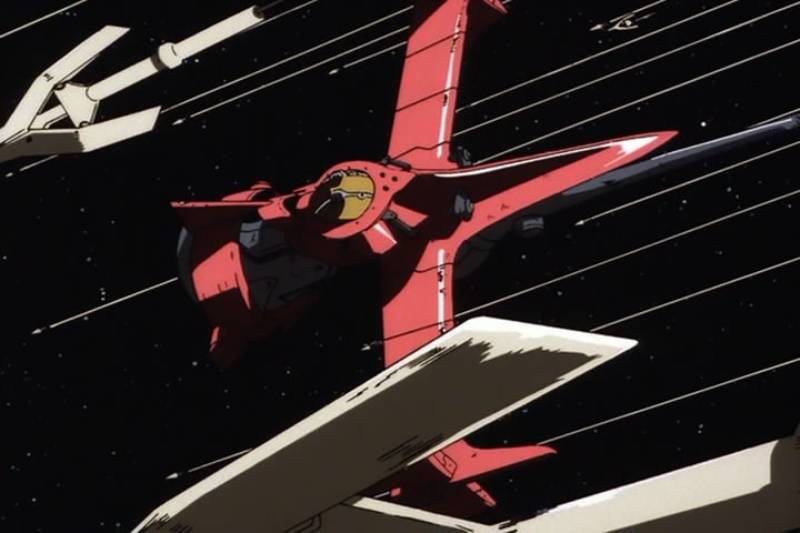 The 'Swordfish' is Spike Spiegel's personal ride. It's a modified spaceship that is incredibly agile and is ideal for short missions. Spike is a competent pilot and knows how to fly his craft like a pro. When he's not soaring through the skies with the Swordfish, he stores it away inside the Bebop's hangar. Fans dream about taking a test drive on that baby! Take a more intimate look at the Swordfish here.


---
---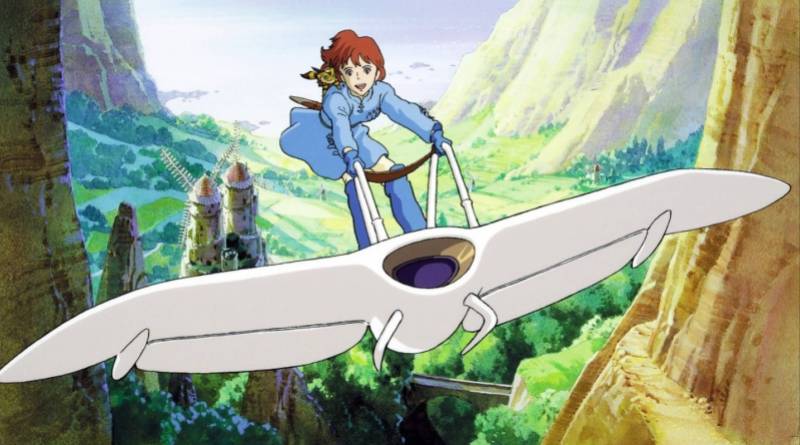 An environmental apocalypse is about to hit the Kingdom of the Valley of the Wind. It's up to Nausicaä, a princess and heir to the kingdom, to solve the problem. She pilots a glider known as the 'Mehve' allowing her to transverse large distances. And in typical Studio Ghibli fashion, this is an anime film that includes some incredible flying scenes.


---
---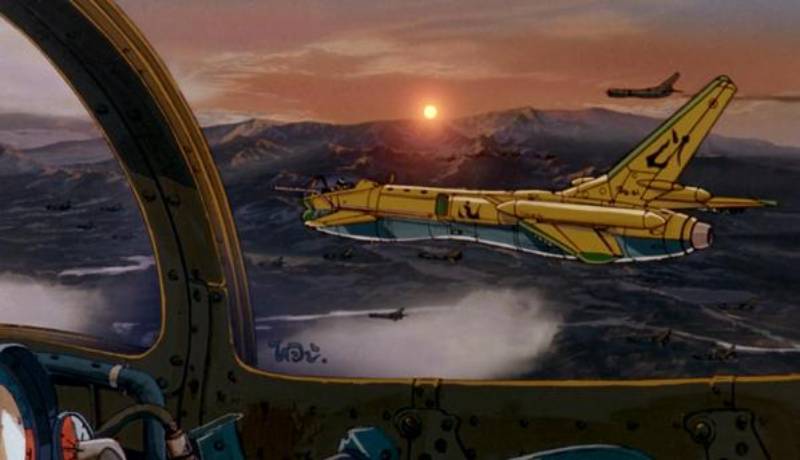 There's nothing more satisfying than watching intricately detailed aircrafts fly through the sky, backed by Ryuichi Sakamoto's unforgettable music. Furthermore, The Wings of Honneamise must be one of the most melancholic and haunting anime movies on this list. Witnessing Shirotsugh Lhadatt go from zero to hero in this epic tale will leave you breathless.


---
---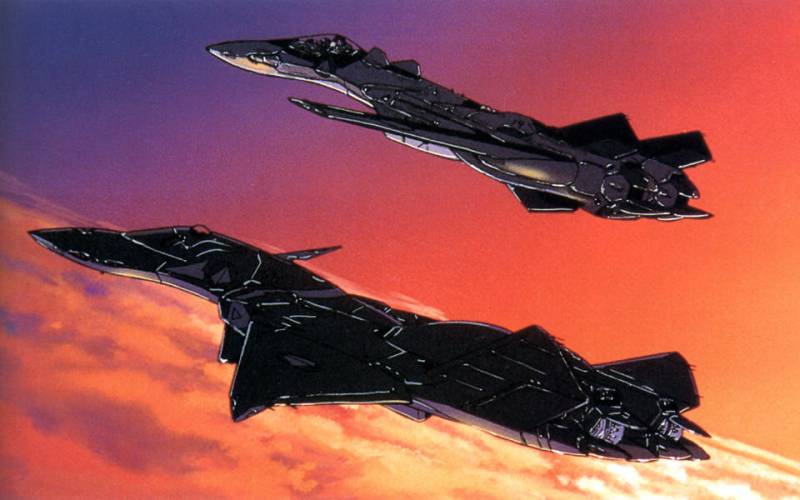 If it's fast-paced aerial dogfights that do it for you, then look no further than Macross Plus. Most mecha anime feature robots capable of flight, and it's an exhilarating experience watching the YF-19 and YF-21 variable fighters go head-to-head in this monumental mecha anime.


---
---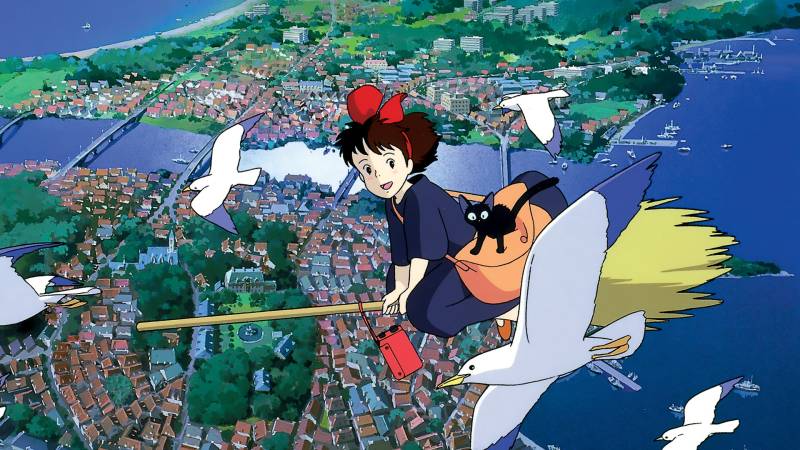 Kiki is a shy and impressionable apprentice witch who is only 13 years old. Her magical abilities are severely limited, but she's capable of flying on her broom. Following Kiki's adventures as she flies over beautiful European-like landscapes is a true sight to behold.


---
---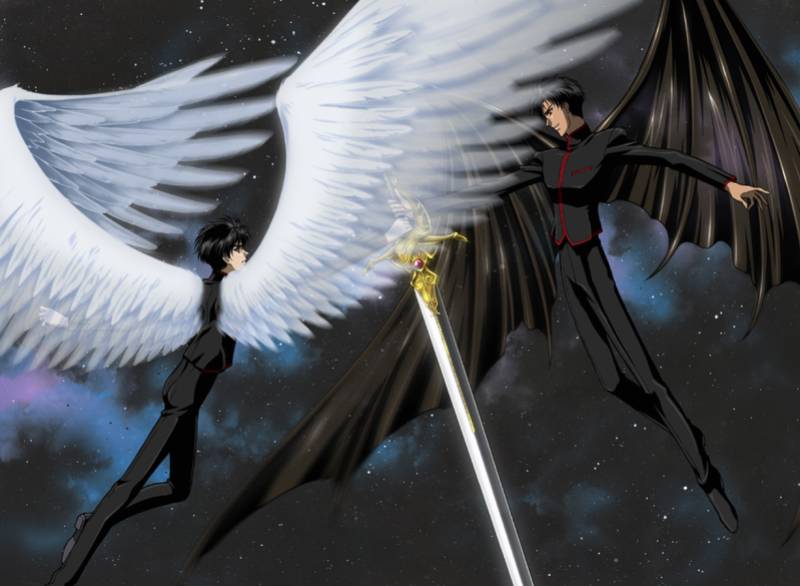 Clamp's occult shoujo series, X / 1999, places much of the action on the rooftops of Tokyo. Kamui Shirou is the teenage hero who has extraordinary psychic and telekinetic abilities. He can float and fly above the rooftops of the city, in an almost hypnotic manner, as he battles his adversaries.


---
---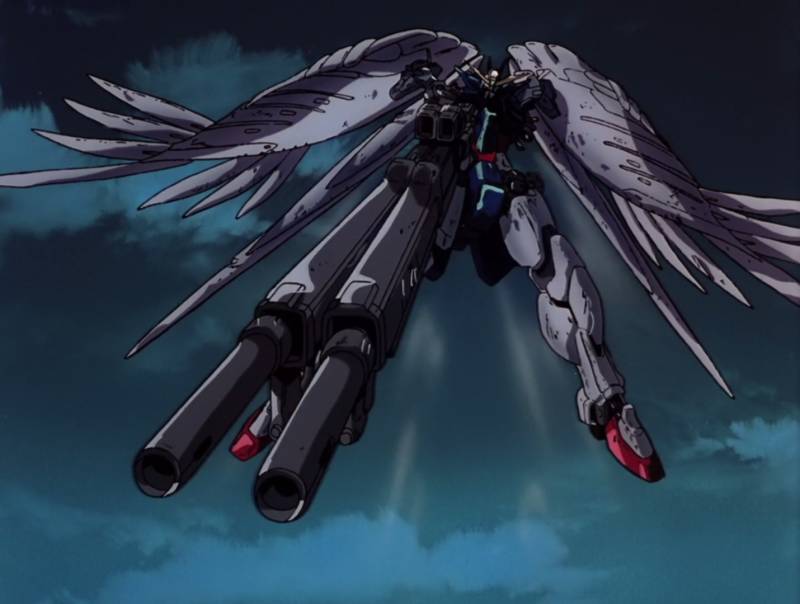 The Mobile Suit Gundam series is chock-full of amazing mecha that truly ignite one's imagination. As the series has grown and matured, battle sequences have become even more intricate. But it's when Mobile Suit Gundam Wing came along that things really started to begin flying! It showcases some of the most frenzied and dynamic aerial combat maneuvers to grace any anime.


---
---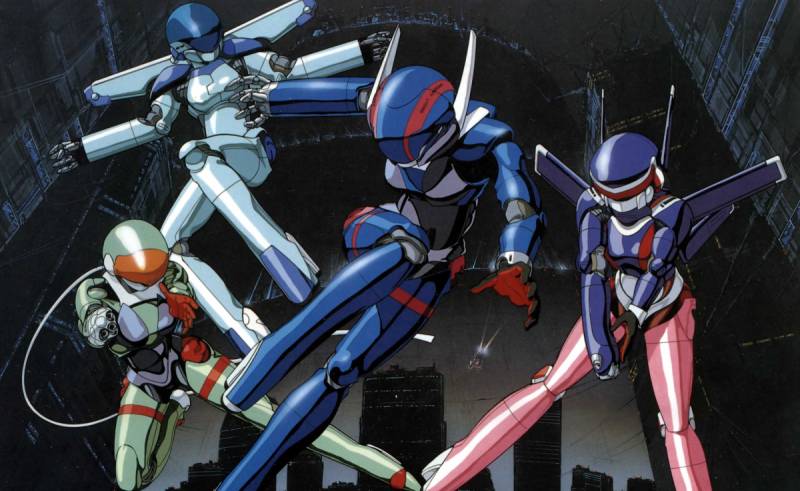 When anime fandom started forming in Western countries during the '80s, Bubblegum Crisis was one of the shows that truly made an impact. The combination of attractive lead heroines known as the 'Knight Sabers' and their 'hard suits', set the series apart from other heroic archetypes that were popular in the West during that time. Scenes showing the 'Knight Sabers' fly above the neon-lit streets of Tokyo are particularly memorable.


---
---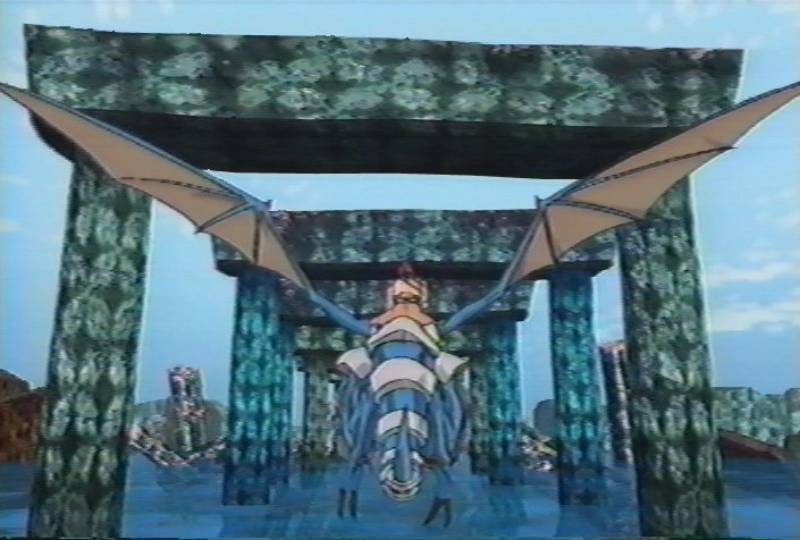 There's no mistaking that Panzer Dragoon is not a particularly hot anime. Nevertheless, it does expose viewers to the rich world based on the Sega Saturn game franchise from the '90s. After all, dragons will forever remain cool... especially when they fly through battle riddled skies!


---
---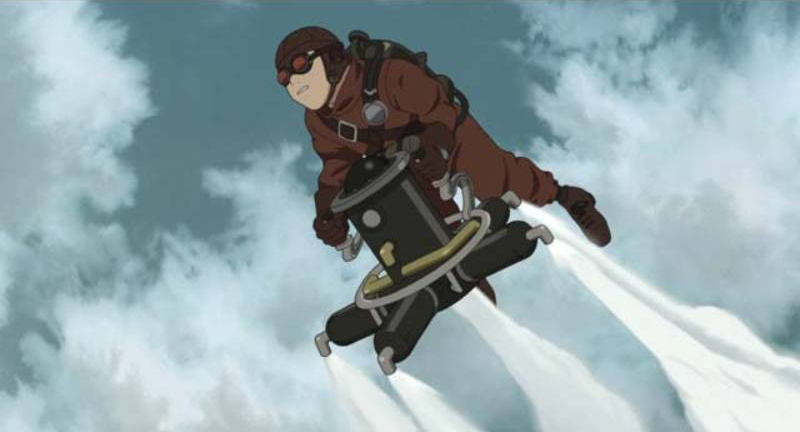 Katsuhiro Otomo's stunning steampunk saga raised the bar for feature length animated films. The level of detail and work that went into creating this alternative Victorian era universe is immense. James Ray Steam is the central character who is quite handy with steam technology. It's quite surreal and unnerving watching him fly through English skies on the steam-powered device he invented.
---
---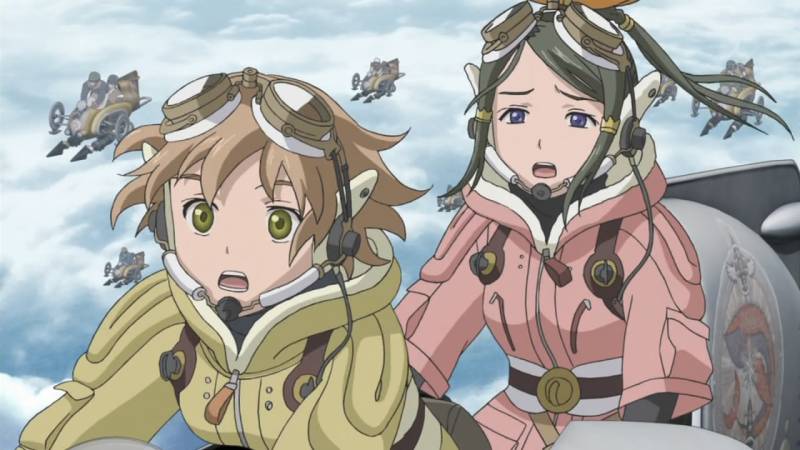 This is a tale that takes place four years after the events of Last Exile. While the main heroes of that television series were sky couriers, here they assume the role of sky pirates. This sets the tone for some intense situations as the sky pirates confront the Ades Federation, which intends to invade their homeland. The small vanship that Fam Fan Fan pilots is incredibly agile, capable of some impressive aerial maneuvers.


---
---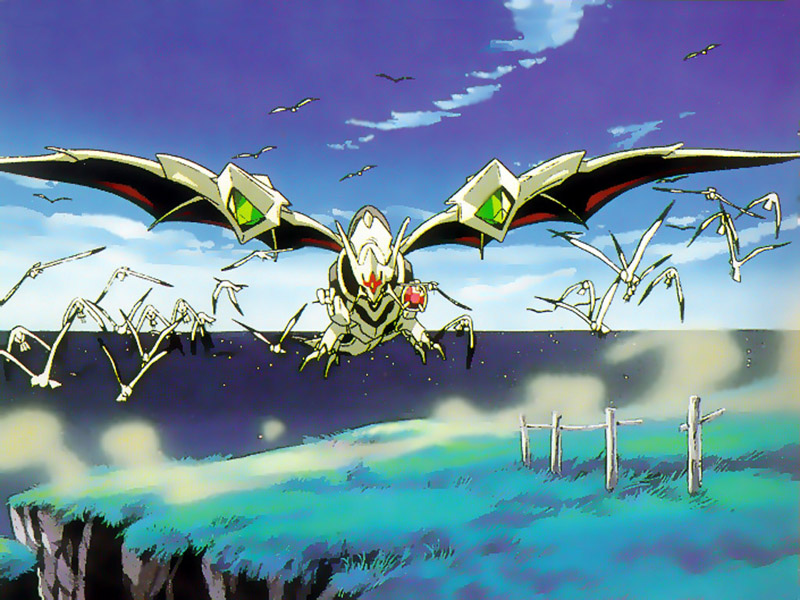 Mecha anime where romance, fantasy and a heroine take center stage are few and far in between. The Vision of Escaflowne is another fable that explores the legend of the ancient city of Atlantis. If that's not intriguing enough, the mecha designs are phenomenal with the 'Guymelef Escaflowne' capable of transforming into a dragon type unit. Fans of Aura Battler Dunbine should lap this up, as the aerial battles are equally stunning.


---
---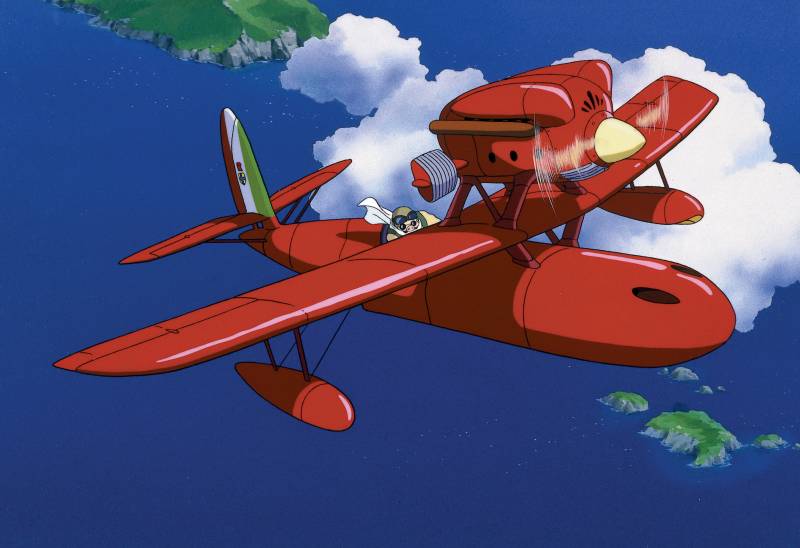 One of the most heartwarming and enjoyable Studio Ghibli productions has to be Porco Rosso. The hero of this anime movie is a former WWI veteran fighter pilot, who looks like a pig. He now works as a bounty hunter who has to deal with air pirates over the Adriatic Sea. Porco Rosso is an intriguing and charismatic character. But it's the flying scenes over the Mediterranean that steal the show.