Craving More Anime Like One Punch Man?
---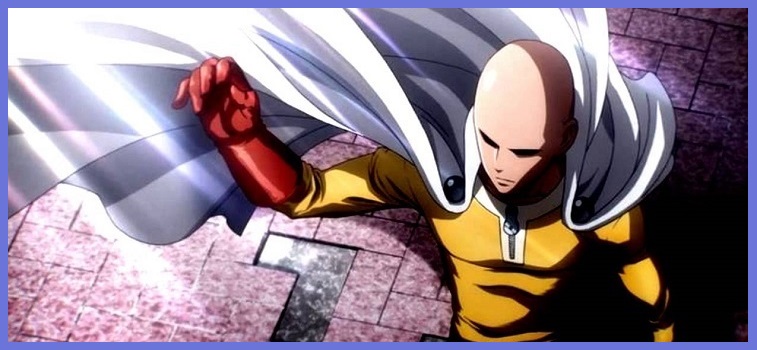 It's almost a year to the day since One Punch Man, stormed into our lives, with its captivating blend of deadpan, gag comedy, gloriously explosive action and a ridiculously colorful cast of characters. While the animation is undoubtedly the center-piece of the show – created in impressive detail and utilizing the talents of some of the best in the business – the comedy, centered on the mundane everyday life of the overpowered Saitama, his interactions with the richly imagined roster of villains and fellow heroes, and experiences with the unusually bureaucratic "superhero league", really fill it out.

But is One Punch Man really as unique a genre bender as many people believe it to be? While speculation over the hit series' second season's premiere date continues to mount, let's take a look at some of the other anime like One Punch Man that offer a similar flavor of comedic, superhero action to fill the void.
---
---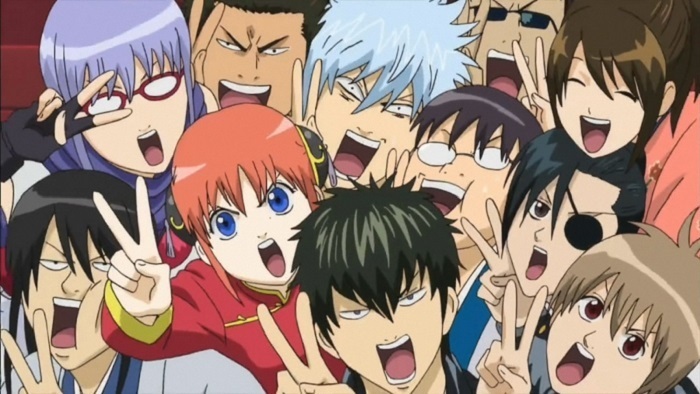 Why it's similar:
Goofy sense of comedy, overpowered yet seemingly ineffectual protagonist.


Plot summary:
Gintama features the adventures, and misadventures, of Odd Jobs Gin - a trio of "handymen" that includes potty-mouthed adolescent strongwoman Kagura; the Shounen-Jump-addict slacker-ronin, and seemingly invincible MC Sakata Gintoki; and self-professed "straight man", and comic foil Shinpachi – all set in an alternative timeline in which feudal Japan has been conquered by aliens.


Why you should watch it:
One of the more notable and critically acclaimed exponents of the comedy-driven action-adventure genre, this gem of a series is essential viewing for pretty much anyone. It has an eye-watering variety of characters, as well as genres and plot-devices ranging from its main premise of revisionist history, to low-brow potty humor, hammy parody, intergalactic warfare, old-school samurai slash-em-ups, tear-jerking drama, time-travel, and, in all likelihood, everything in between.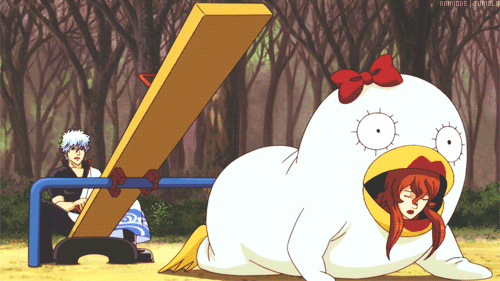 ---
---
Why it's similar:
More emotionally involving than OPM, and with a different sense of humor, but features superheroes and a similar setting - enough said.


Plot summary:
A recent addition to the superhero genre, My Hero Academia is great shounen fare, a stimulating underdog-fantasy enveloped in a school setting - with the school being, of course, for training heroes.


Why you should watch it:
The series makes up a lot of ground for a slow start through the variety of characters and their powers, the MC's struggles to overcome his own handicap through tactical nous, and it also features some nicely animated battle-scenes backed by a decent score. It's just overall good old-fashioned shounen hype and charm, with presumably much, much more to unpack in coming seasons.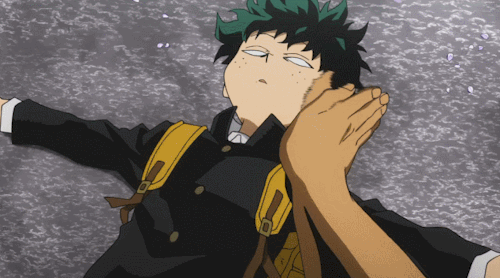 ---
---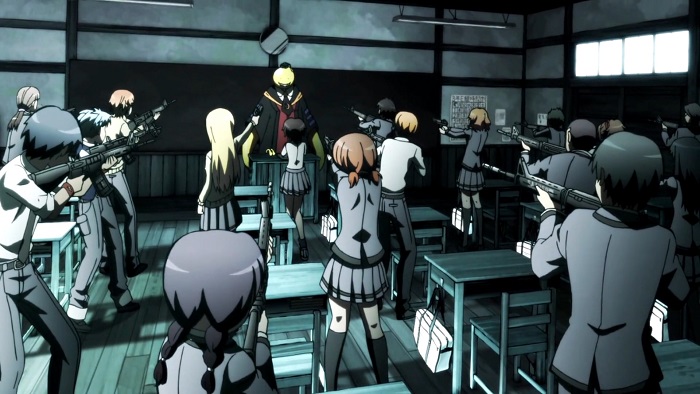 Why it's similar:
If you like watching Saitama's overpowered antics, a trip to class 3-E with the nigh-invulnerable Korosensei will be right up your alley.


Plot summary:
This one features a highly eccentric teacher striving to enlighten his flock and rescue them from the ostracization and deprivation meted out by the rest of their elitist school, using brilliant, unconventional methods to do so. The take? The aforementioned teacher is an all-powerful tentacle monster of unidentified origin and motives. And his brilliant and unconventional methods centre around an ultimatum to his students - to assassinate him by the end of the year, or watch as he destroys the planet.


Why you should watch it:
It's a pretty entertaining series with plenty of action, great visuals, and the drama that comes with shounen-school anime. And it's anchored by a surprisingly charming MC, who disarms you with his persona as the layers are peeled off. Think Great Teacher Onizuka, if Onizuka were a super powered alien, and all the pranks involved creative ultra-violence.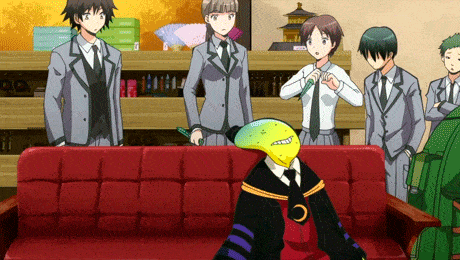 ---
---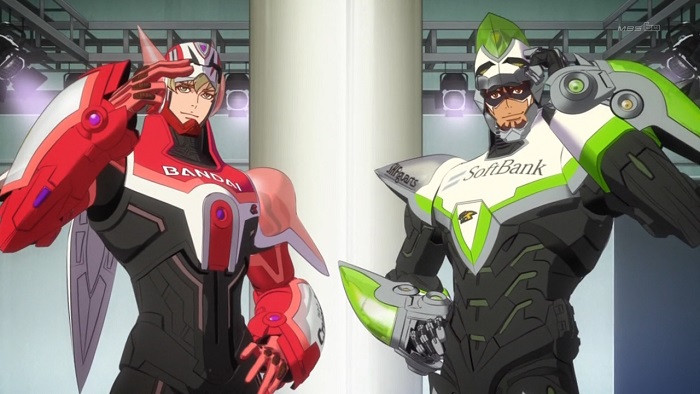 Why it's similar:
A comedic slant to a usually serious genre, and similar worlds involving superhero organizations.


Plot summary:
Kotetsu T. Kaburagi (Tiger), an aging and unpopular superhero, is paired with a new partner, the straight-laced new hotshot Barnaby Brooks Jr. (Bunny). As their personalities clash, the two must learn to work with each other in order to face the growing threat facing their city.


Why you should watch it:
This one's a really distinctive title in the superhero genre, with a not-oft-seen American comic book style to the artwork to make for a pretty unique series in itself. But the corporatization of the hero profession, where designated heroes compete on "Hero TV" for points and court sponsorships with brands (complete with advertisements on their suits) is a brilliant angle to the genre, and rings similar to One Punch Man's Hero Association.
The clincher, however, is the buddy-cop angle, where the two MCs, who share the same power but are separated by age, world-views and operating styles, eventually warm-up to each other, and combine in their attempts to take down dangerous vigilantes, and an evil underground organization that has a hand in the younger hero's tragic past.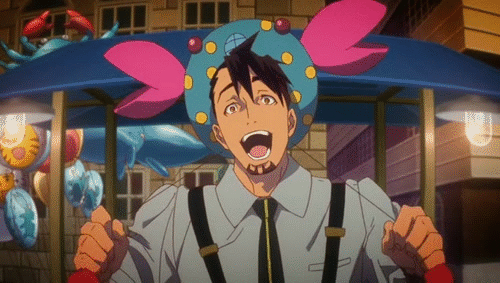 ---
---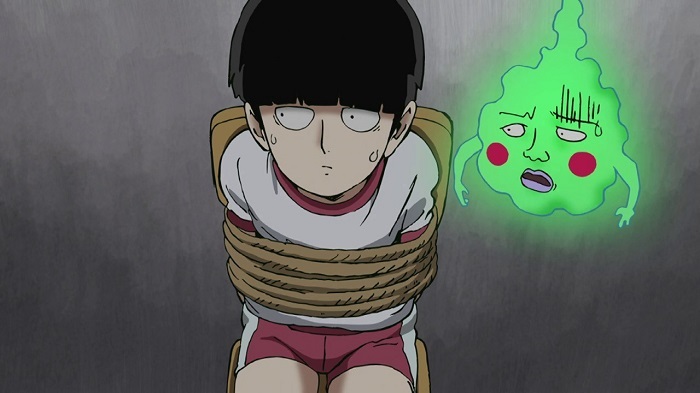 Why it's similar:
It's from the same guy that made OPM. The main characters have the exact same eyes, and are extremely powerful. It also features an understandably similar sense of humor.


Plot summary:
This darker, edgier cousin of One Punch Man follows the life of middle schooler Kageyama Shigeo, an abnormally powerful and talented esper who chooses to repress both his abilities and his emotions in an attempt to be as "normal" as he can in a world where the supernatural is the norm. But, naturally, things rarely go as planned. His part-time job is as an assistant to an exorcist, and the weirdos he keeps encountering keep pushing his buttons, so that all that latent power and emotion literally explode out of him whenever his stress dial hits 100.


Why you should watch it:
Brilliantly animated in ONE's original loose, psychedelic style (which will tempt fans of Ping Pong The Animation) by the prodigiously talented Kameda Yoshimichi, and helmed by director Tachikawa Yuzuru, this one is, surprisingly, an underrated gem deserving much more attention.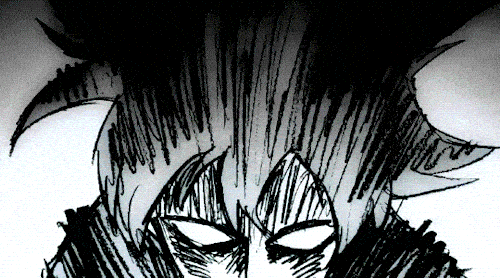 ---
---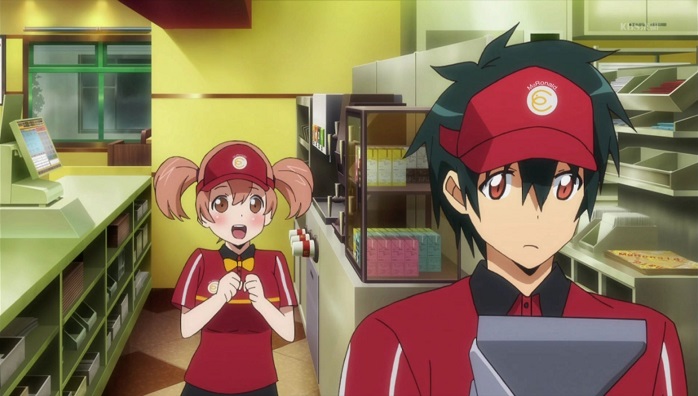 Why it's similar:
It's got heroes, extremely powerful main characters, and contrasts these characters against some incredibly mundane situations to great comedic effect.


Plot summary:
Literally translated as "The Devil is a Part Timer!", this series follows Maou - or the Devil - as he and with his right-hand man Alciel come to be stuck, powerless, in modern day Tokyo. They struggle to survive and restore their lost powers and dominion through the only option seemingly available - Maou working his way up the corporate ladder at a neighboring McRonald's, with Alciel taking care of the domestic situation as a stay-at-home partner.


Why you should watch it:
It's a hilarious reverse of the primary dynamic in One Punch Man – focusing mainly on the mundane daily lives of the erstwhile superpowered, and features some brilliant comedy and even some very decent action, all held together by the excellent - and surprisingly likeable - Maou.
---
---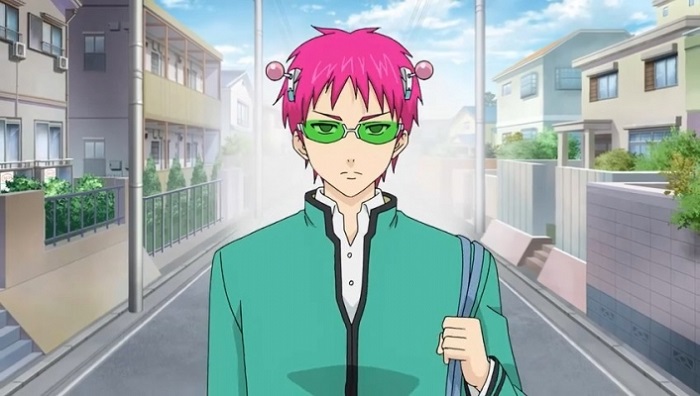 Why it's similar:
Overpowered protagonist humorously depicted in everyday life situations.


Plot summary:
Saiki Kusuo is a high-school student and an, apparently, all-powerful esper with abilities that probably encompass any powers that have ever been thought up by DC or Marvel. But all the guy wants to do is walk five paces without having to teleport to dodge an annoying classmate, or obliterate stuff because he miscalculated his grip strength, and basically just get home and watch his favorite TV show without accidentally mind-reading the spoilers en-route.


Why you should watch it:
This series of shorts, delightfully released every weekday instead of every week, is a total riot to watch. With a wonderfully colorful cast, great voice-acting, and some tight direction by Sakurai Hiroaki, this one's arguably summer 2016's MVP.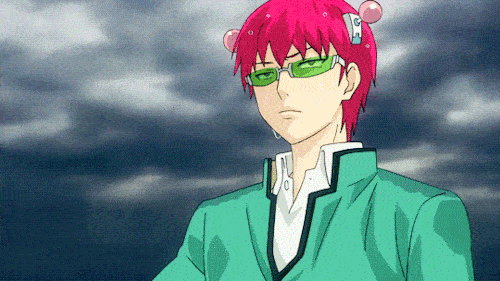 ---
---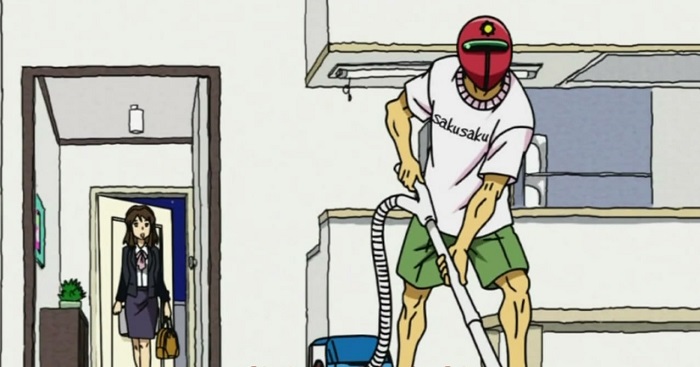 Why it's similar:
Features a comedic send-up of hero tropes , a powerful protagonist, but almost no action - for fans of OPM looking for another adrenaline filled superhero anime, turn away.


Plot summary:
Set in the city of Kawasaki, this series follows the "epic struggles" between good, represented by the eponymous hero Astro Fighter Sunred, and the evil organization Florsheim, which is (supposedly) aiming for world domination. But their battles, more often than not, remain backdropped behind their many other entanglements in their daily lives. These mostly involve the chain-smoking, rude, and otherwise unemployed Sunred bullying the polite, community-conscious monsters of Floresheim, who are led by their good-natured local leader Vamp-san.


Why you should watch it:
Each episode of this brilliant parody works as a blend of various shorts, covering a wonderfully diverse cast of characters. These include Sunred's stern, bread-winner of a girlfriend (who is positively chummy with Vamp-san), a rotating stable of "villains" trying to make it big in Florsheim, and a vicious band of stuffed-toy-monsters hell-bent on assassinating Sunred, but who are repeatedly hobbled by their own cuteness.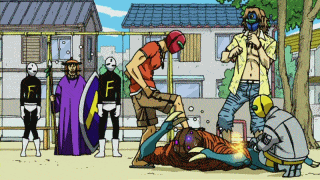 ---
---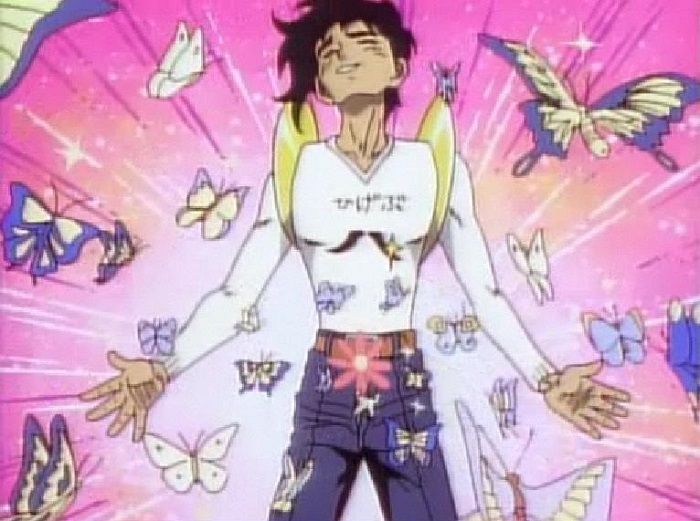 Why it's similar:
Extremely powerful main character - also funny as hell!


Plot summary:
These 8 minute shorts from the 90s are a fun escape into the madcap life of MC Hananakajima Masaru, a high-school kid obsessed with moustaches, nicknaming, vandalizing opponents' faces with permanent markers, and who pioneered the esoteric "Sexy Commando" art of fighting. The series tracks the hilariously insane exploits of Masaru and his Sexy Commando club, as they meet and absorb increasingly wacky new members on the road to popularity.


Why you should watch it:
It's a cult favorite among fans as a parodical homage to various shounen tropes, including the superhero, school and martial arts genres, and the non-stop barrage of gags and low-brow comedy makes for fun viewing.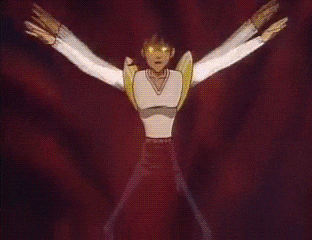 ---
---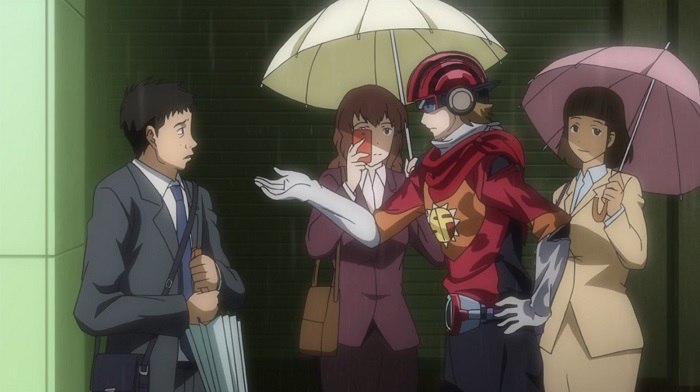 Why it's similar:
A deconstruction/parody of the superhero genre with comedic elements, but unlike OPM features a very weak main character.


Plot summary:
If there was ever a genre-bender of a series, this one's probably it. A straight up description of the plot wouldn't do the show justice (and would also be nearly impossible), so let's talk about some of the things it does.
Encompassing a broad spectrum of tropes, from the MC as an everyman-superhero à la Kickass, to homages to the tokusatsu genre of Japanese scifi, Power Rangers style action, a bit of a buddy-cop dynamic - and even magical girls thrown in midway - there's a lot going on within these 22 episodes. Perhaps a bit too much for some viewers, which, along with a relatively slow start, and some iffy artwork, likely accounts for the deceptively low rating.
Why you should watch it:
If you're the sort who dives into things without much by way of expectations, and enjoys a wild ride of a plot with the rug constantly pulled from underneath, this one's certainly worth watching.