It's no secret that many - in fact, I would say a simple majority - of really good anime are manga adaptations. As a diehard manga reader who believes the medium is much more creatively healthy than anime, I certainly enjoy manga for its own sake. That said, though, it's always fun to think about which manga we love would make a great anime. In that light, I thought I would throw together a short list...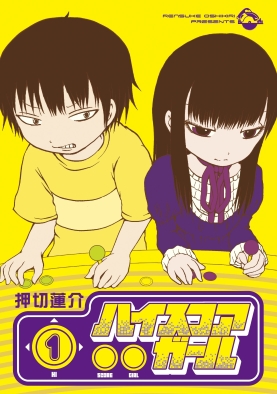 High Score Girl (Oshikiri Rensuke) - The real tragedy with High Score Girl is that this was already greenlit for an anime adaptation. But that was shelved due to the legal action for copyright violations against publisher Square Enix brought by SNK Playmore. And not only that, the manga serialization was halted. What a gut-wrenching turn that is, because Oshikiri-sensei's manga is one of the best coming-of-age series around - funny, smart, and heartbreaking in turn. It would have made a great anime, but now it seems as if we won't even get to see the completion of the manga.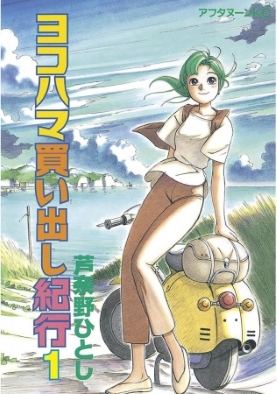 Yokohama Kaidashi Kikou (Ashinano Hitoshi) - Ashinano's manga is for my money the greatest pure slice-of-life in manga history. There have actually been two OVAs of YKK - one directed by the great Mochizuki Tomomi - but neither captured the true magic of the manga, and it really deserves a comprehensive adaptation (as does Asahino's wonderful Kabu no Isaki). Yokohama Kaidashi Kikou is almost indescribable - a post-apocalyptic fantasy whose reading is akin to meditation. Ashinano's art and writing are both simple and elegant, and the world he's created here is full of beautiful sadness. If one were ever to try and describe Mono no aware in manga form, this is the one they would choose.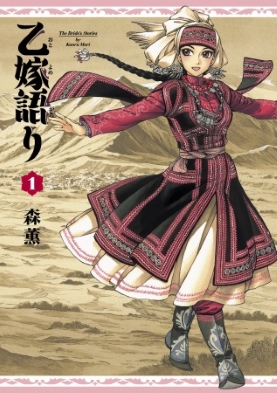 Otoyomegatari (Mori Kaoru) - Otoyomegatari has already been recognized with both the Manga Taisho and Tezuka awards, and in some ways this series seems a good bet to eventually get an anime. If pressed, I would say Mori-sensei's art is the most magnificent of any manga artist working today - she finds beauty in the human form, nature, the moon and stars, horses, cats, tapestries... She's in effect the Shinkai Makoto of manga in that her art is "more real than real". But Mori is also a wonderful writer, and the unlikely love story at the heart of "A Bride's Story" is one of my favorite romances anywhere in manga or anime.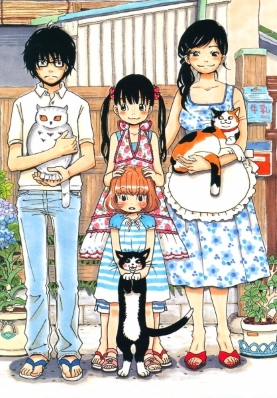 Sangatsu no Lion (Umino Chika) - "March Comes in Like a Lion" is another Taisho winner, and a huge seller to boot. In its 8th year, it's almost universally beloved by critics and the public alike, so it's hard to explain why it's never gotten an anime - especially given that Umino's Hachimitsu to Clover was already made into a hugely popular anime. Perhaps Umino refuses to allow an adaptation until she finishes the manga, I don't know - but my patience is stretched, because this story of a young Shogi player and the working-class Tokyo family that unofficially adopts him is truly a wonderful one.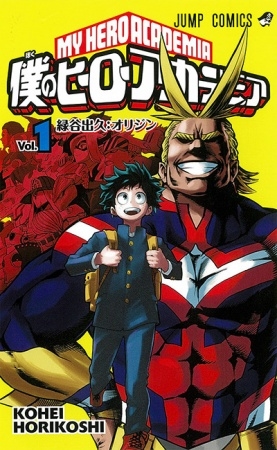 Boku no Hero Academia (Horikoshi Kouhei) - There's no "if" when it comes to Boku no Hero Academia getting an anime, only "when". It's a Weekly Shounen Jump title that's already massively popular despite just celebrating its first anniversary, and shows signs of becoming WSJ's next big thing. I've loved this series since the first chapter - Horikoshi's art jumps off the page, and there's a vibrant, youthful energy that permeates everything about the story. It's one of the more interesting Japanese takes on the American superhero comic I've seen. BnHA is recognizably the product of a young mangaka, and it's not perfect - but the genius is unmistakable through the flaws. I love this manga, but I suspect Horikoshi's next series is going to be his true masterpiece.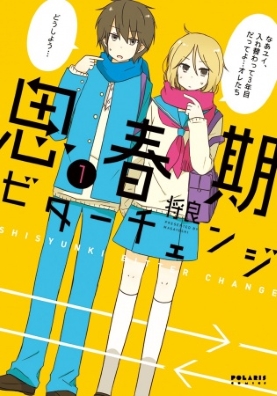 Shishunki Bitter Change (Masayoshi) - We've certainly seen the body-swap formula done to death, so I could see where one might think an anime adaptation of Shishunki Bitter Change unnecessary. But Masayoshi does some really nice things with the idea here - this series is sensitive, dignified and thoughtful, and takes a really astute look at gender roles and family concerns among children.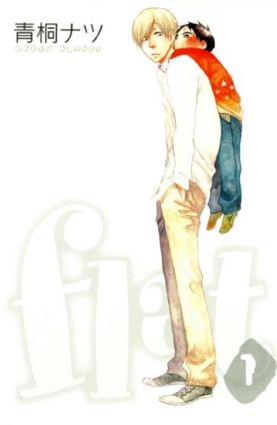 Flat (Aogiri Natsu) - I put this one somewhere close to the "no chance in hell" category, but I'll never give up hope. Aogiri's story of the unlikely bond between a listless high schooler and his five year-old cousin is consistently heartwarming without being saccharine, something close to but not quite slice-of-life. This series is quite insightful about the male psyche, and always makes me reflect on my relationship with my young nephew.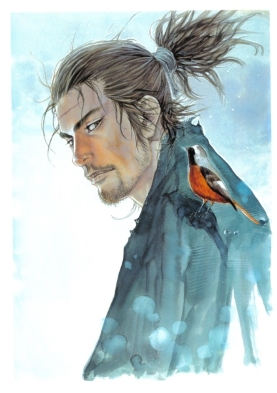 Vagabond (Inoue Takehiko) - I'm not certain, but Inoue Takehiko's fictionalized account of the life of Miyamoto Musashi may just have sold more volumes than any manga that's never received an anime. There are occasionally times when Inoue-sensei's detours go on a bit too long, but overall Vagabond stands as one of the truly great manga of the 21st Century. If Mori Kaoru isn't the most brilliant artist working in manga, Inoue might just be - and perhaps that intimidation factor is part of the reason there's never been serious talk of an adaptation. Could a TV anime really do that art justice?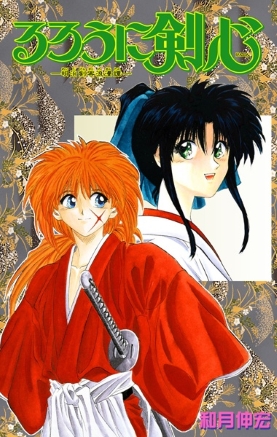 Rurouni Kenshin: Meiji Kenkaku Romantan - I'll close with a title that may prompt cries of protest, and yes - there has been an anime adaptation of Watsuki Nobuhiro's epic manga (not to mention many OVAs and a hugely successful three-volume live-acton film). But the TV anime lapsed into mediocre original material in its third season, and the movies and OVA were off-manga too (the most recent Okada Mari-scripted OVAs were especially horrific). Rurouni Kenshin is on this list simply because it's one of the best and most popular manga in history, and it deserves to have a complete anime adaptation. Watsuki's "Jinchuu" ("Revenge") arc is brilliant, nearly the equal of the sublime Kyoto Arc (which may be the best shounen arc of the pre-Hunter X Hunter era) and it's just wrong that it's never seen the screen.