Toba Yosuke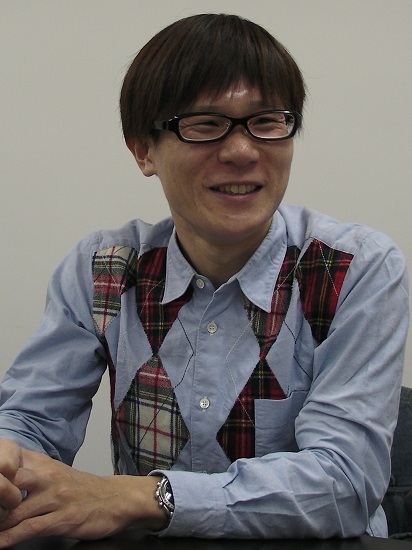 A producer at Aniplex. His other works include Angel Beats! and Kill la Kill.
Prior to working at Aniplex he was with Studio Ghibli, where he worked on Neko no Ongaeshi and Howl no Ugoki Shiro.
Fukushima Yūichi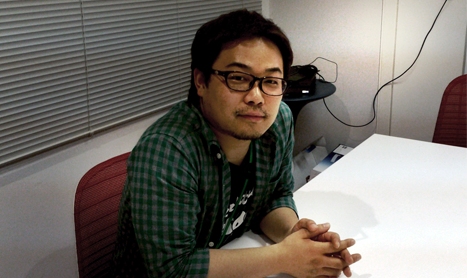 A producer at A-1. His previous works include Vividred Operation and Shigatsu wa Kimi no Uso
The interview below was translated from volume 04 of spoon.2Di
---
These are the two producers that brought The iDOLM@STER Cinderella Girls, the product of Director Takao Noriko's hard work and genius, to life. We'll go backstage with them and talk about everything from the anime to their thoughts on the staff!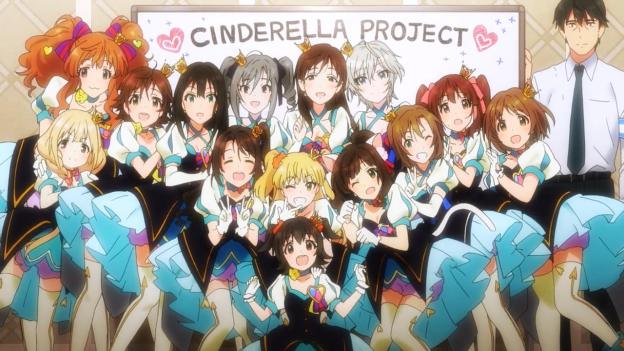 Interviewer: After the end of the 1st season, what were your feelings about the reactions from the viewers?
Toba: We emotionally prepared ourselves, but the response we got was larger than we imagined. (laughs) Although Cinderella Girls is a spin-off of a previous work, Idolmaster, it feels like the reaction we got was even bigger than the one that Idolmaster received.
Fukushima: Even so, rather than the end of Season 1, I think the nervousness we felt after the broadcast of the first episode was greater.
Toba: That's true. I breathed a sigh of relief after seeing the responses to the first episode. It's been awhile since I've felt so relieved over such a small thing. (laughs)
Fukushima: Something like "The response is way too good!" (laughs)
Toba: To be honest it flustered us.
Fukushima: Toba-san and Director Takao decided on the 13 episode length of Season 1 with the general theme of "Let's challenge ourselves." So even though episode one came out with guns blazing, the production process for it was fairly standard, so we were all surprised by the great reactions.
Toba: From the beginning to the end we were scared of what people would think about Takeuchi-san voicing the Producer. But we didn't think he'd be so accepted!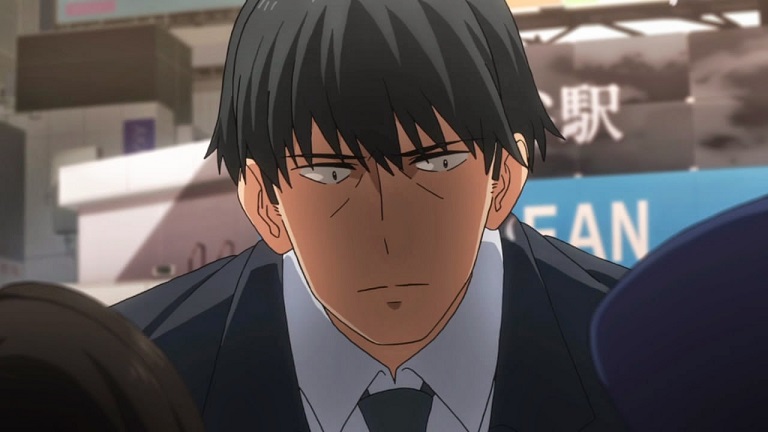 Fukushima: What he means is that it was a huge relief that we were able to start and finish with Director Takao's ideas being well received.
Interviewer: I feel like Cinderella Girls is a very approachable work, and it's something that even those who didn't play the game can enjoy. Did you keep that approachability in mind during production?
Fukushima: We worked on it with the mindset of making an anime "for the general public." Of course, we added material and references only the game players would understand, but we tried to make it broad enough to be enjoyable for anyone.
Interview: By "broad", do you mean that it's enjoyable for both guys and girls?
Toba: This time around our director is a woman, so I think it's a more delicate, emotional work than the previous Idolmaster series. The production process was similar to that of making a shoujo (young girl's) manga, and even as we were working on it we thought that it might resonate with women. Even before the broadcasts started, the Producer was a popular character with the female staff members, so we really wondered what the general public would think of him after the anime was released. I'm very pleased that the reaction has been generally positive.
Interviewer: How did you decide to produce the show "like a shoujo manga"?
Toba: The ideas that Director Takao had were generally in that sort of direction.
Fukushima: The previous work was "like a shonen manga", so it was also in in order to contrast it. For example, in Director Takao's storyboard sketches, the characters had been slightly modified to seem shoujo manga-like, so we understood from that what sort of direction she wanted to go in.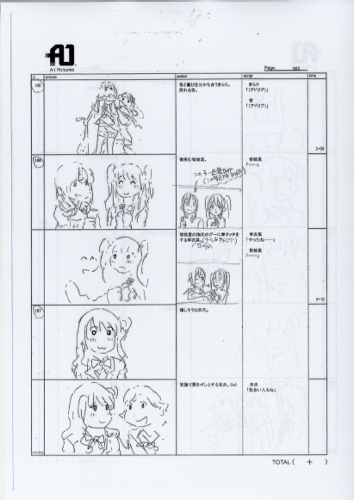 Interviewer: So, what do you two think is the main draw of Cinderella Girls?
Toba: Director Takao's direction. It really carried the series. (laughs)
Fukushima: Yeah. The subject has many elements and it could have been made to be really showy, but not even a single sound in the series feels out of place. I think that how hard we all worked on what Director Takao wanted and what the audience wanted really shows in the finished work. The main draw of Cinderella Girls is definitely the focus on passion, rather than just a simple "like".
Interviewer: The characters' expressions and song's lyrics seem genuine and heartfelt. Are there any scenes where you could clearly see Director Takao's influence?
Toba: I thought the depictions of the characters and their expressions in the first episode were near perfect. I was really amazed. Of course, part of it is due to Matsuo Yusuke-san's character designs, but it was only with their teamwork that they could achieve such perfection.
~Potential (small) spoiler alert- skip this question!~
Interviewer: Now then, in your opinions, what were the best scenes in the series?
Toba: For me it's the scene in episode seven where Mio joins Rin and the Producer's hands. The ramping up of emotions before this scene was also wonderful. I thought I was going to cry when I reached this scene when I was looking through the script. (laughs) The timing when they played Yuubae Present after that scene was also great. Actually, Director Takao also inserted adlibs in the storyboard that weren't present in the script. I was surprised by how much the drama can be ramped up with even small adlibs.
~End spoilers~
Interviewer: Where there many scenes with Director Takao's adlibs?
Toba: There's quite a few. The varied expressions of all the characters in Cinderella Girls is all due to Director Takao.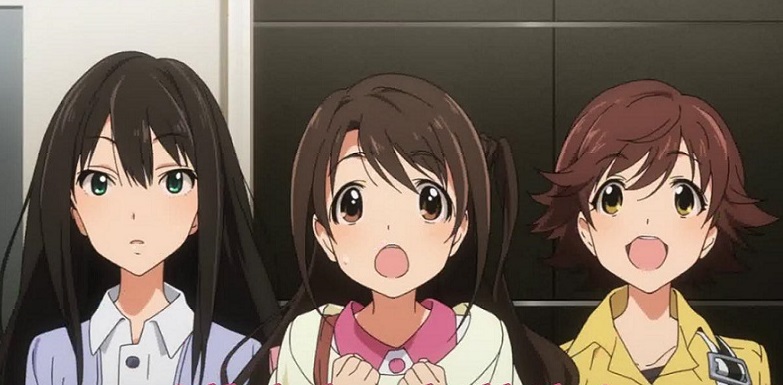 Fukushima: Yes. Director Takao really tied together the main storyline and the small details. It seemed she really wanted to add meaning and feeling to it.
Toba: Like the scene in episode 13 after the live performance where Rin stands on tiptoe while talking to the Producer. Much of the epilogue, including the last line of the anime, were written by her during storyboarding.
---
Stay tuned for part 2!