This is Part 2 of an interview with director Watanabe Hiroshi! If you haven't seen it yet, read the first half here.
---
Note: May contain mild spoilers
Interviewer: I'd like to talk a little about the episodes that were already released. First of all, I was surprised that you made episode one of The World Twinkle about Nekotalia.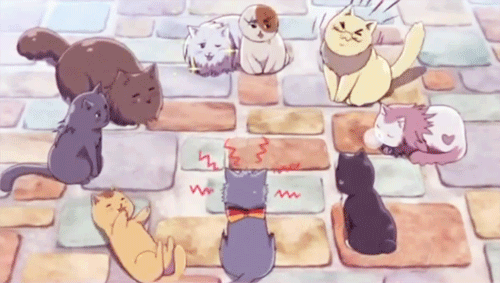 Watanabe: The idea to start with Nekotalia was a result of throwing around ideas with Fudeyasukazu Yuki-san, as well as my other staff members. We thought, "viewers would definitely expect us to start with something involving the Axis, so let's flip that on its head!" That and everyone on staff likes cats. (laughs) We decided on doing content with cats that had some connection to the previous season, The look of the cats was hard to do! (laughs) We did our very best to make them look cute. And the wall in the part where France-cat wanted to repaint the old mural was difficult to deal with. We wanted the mural's contents to be more visible at first, but then towards the middle, it became a little too visible, so we had to add more damaged bits to it. We also thought really hard about whether it was okay to make the reference we had when Spain-cat offers to restore it, How realistic could we make it? (laughs)
Interviewer: Did you have any big breakthroughs when receiving suggestions from your staff?
Watanabe: I received a lot of suggestions regarding minor details during our meetings. In the previous season 5, we did an episode covering horror movies around the world. A staff member actually found Finland's suggestion, "Rare Exports: A Christmas Tale", and the entire staff watched it together. (laughs) I'm very grateful that they were always explaining or researching things for each other. Also, the cup Estonia uses when drinking tea in episode 5 is actually a proper Estonian design. Karuizawa-san went to a shop dedicated to accumulating knick-knacks from foreign countries. Among the other items were a Lithuanian ceramic aroma container, a Czech nail file, Next time I look for reference items, instead of going abroad, I'll just follow in Karuizawa-san's footsteps! (laughs) After working on Hetalia, I started to pay attention to the trinkets from other countries, and now I always go into those kinds of shops, even overseas. I think that each country's little knick-knacks really give off a feel for their country, so it's important to get them right.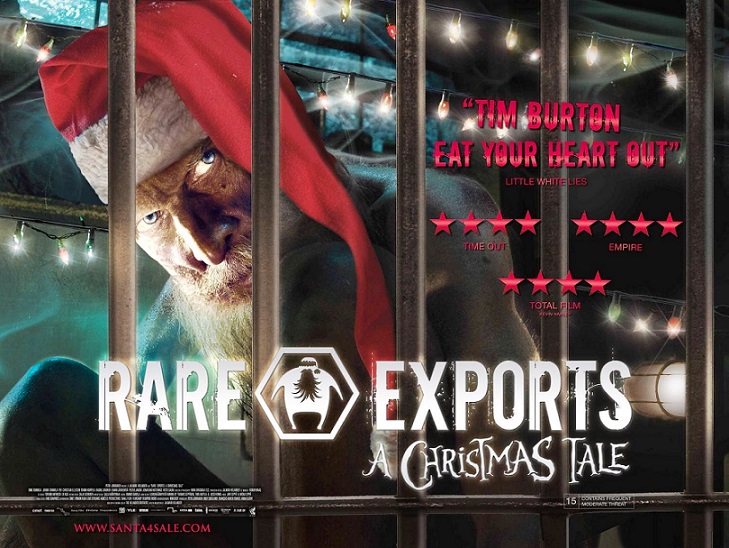 Interviewer: Can you tell me a little about the things you especially paid attention to for the ending theme?
Watanabe: It'd be boring if it was the same dance as the previous season, so we tried to change the movements of the three Axis countries. I personally was really fussy about the tiny movements of Japan and Germany's knees and fingers. Especially the fingers- they're not just normally swinging from their sides- they're intentionally like that! I also was very particular about Italy's arm swinging when he skips, so please pay attention to that. I also thought randomly to make the America, Sweden, and Russia mochis spin really fast. At that time I was in the studio's third floor, so I asked someone to tell the animators on the floor below "to only make Sweden mochi spin quickly." But later when I watched the film, I found out that they made all three of them spin quickly. (laughs) But I thought that that was more interesting. The key animators chose those three out of all the countries themselves. Even the people who make Hetalia are huge fans of the series, so we let them do what they like.
Interviewer: What do you think is the selling point of Hetalia?
Watanabe: Hetalia is one of those shows that you gradually fall in love with. At this point, I've become really attached to the show- so much that I don't want to let anyone else work on it! (laughs) I'd like to be able to do my own storyboards and direct as much of it myself as possible. Also, as I've said before, I've become much more interested in foreign affairs and things, so I think there's also something deep to the show, which is wonderful. For me, it's a work that caused me to travel all over Europe, so I'm really glad I got the opportunity to work on it. Of course, the original work is very interesting, so I've started to work on this series for myself.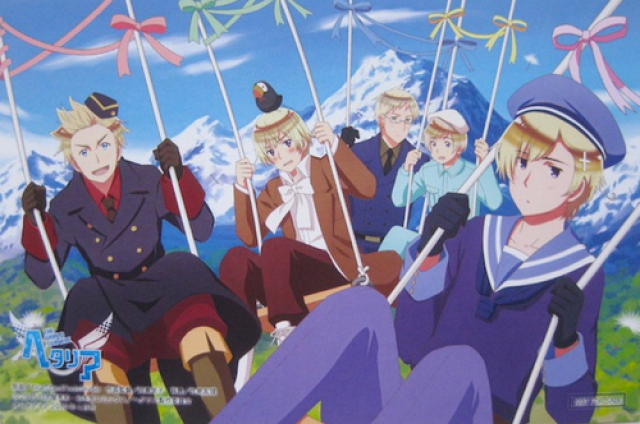 Interviewer: You and your staff's love and attention to detail really show in the anime. Lastly, please leave a message to the readers.
Watanabe: This time, some new micronations will make their debut, so please look forward to that. In addition, Cornish-san made us lots of new music for the soundtrack, so in addition to the art and voice acting, please pay attention to the music as well. We had music producers make a new song, so please look out for where it will appear. Anyways, please enjoy Hetalia: The World Twinkle!