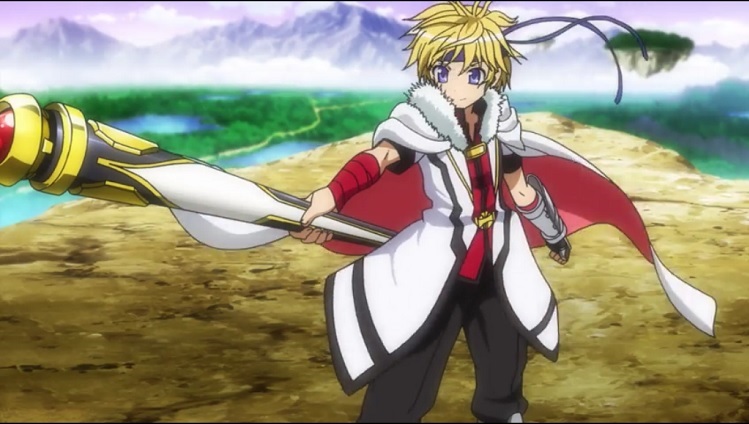 In many ways, the opening of Dog Days is just another example of a typical overpowered (OP) anime opening. The theme song is energetic and you get plenty of shots of the hero posing and wielding his power. Lots of things explode, enemies are defeated and friends are cheering and happy. If even ends on a very definitive note -'Scarlett Knight!'. It is one whirlwind of an opening and we are all simply blown away. 'Does anyone else get goosebumps?' is in fact one of the first comments on the youtube video. And yes - it is extremely engaging and flashy, and for an anime mostly about fur ball battles, does it need to be anything else?
Well, look slightly deeper into the lyrics, and it is much much more.
---
What was Seen in the Mirror
---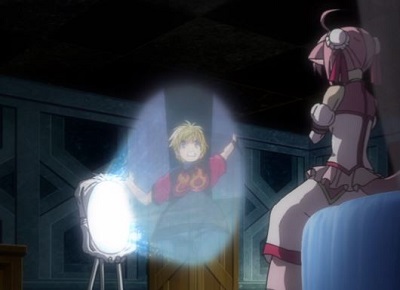 "The starry mirror that night shows will illuminate the truth."
Mirrors in Dog Days are used like televisions, and are sometimes referred to as 'vid boards'. The Princess explains that sometimes they can be used to see events on other worlds, and this is how she first saw Cinque at his Iron Athletics competition. This is when she decided Cingue should be the hero of Biscotti. Strangely, both the scene showing the mirror and when she's explaining how she saw Cingue on his world are both at night.
"The starry mirror that night shows will even embrace my fleeting memories."
For Cinque, the Iron Athletics competition was just an embarrassing memory, whereas it was fully embraced by Princess Millhiore.
"I can't fully hide my tears that are truer than my words, So they overflow."
Cinque hated that when he was unable to best his master he broke down and cried. But this is the very reason the Princess chose him above the others with better athletic prowess saying - 'They were the tears of someone who tried his best, who gave his all... This is why I choose you to be our hero'.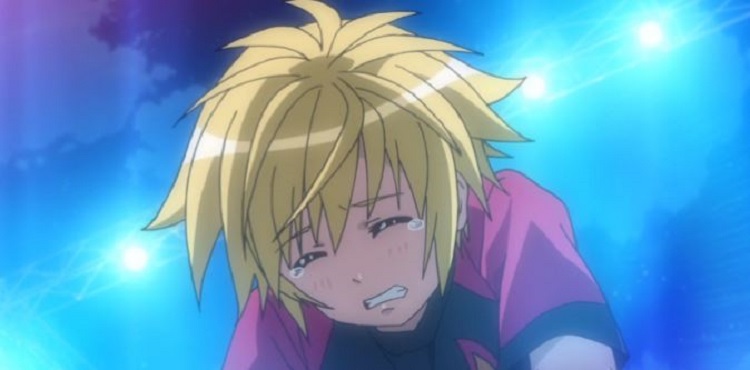 ---
Colour Imagery
---
The title of the opening song, Scarlet Knight, also reveals much. Scarlet is often associated with courage, force, passion and joy. All of which are continuous themes of the show. This indeed relates back to the title of the anime itself, as the dog days refer to the hot, sultry days of summer. Parts of Cinque's hero outfit are even scarlet, and the t-shirt he wore for the athletics competition has red sleeves and a flame motif. Interestingly scarlet is also often associated with martyrs and sacrifice...
Scarlet Knight Dog Days Opening Nana Mizuki
My imagination overtook the reality one day, and I swam all the way through the sea of illusions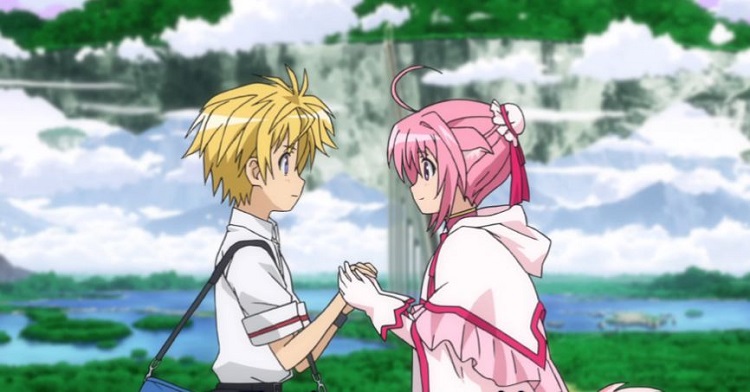 Even though Cinque admits this is likely a dream, he vows to do his best anyway. What more could we ask of our unlikely OP hero?