TV (New)
Oct 2, 1969
105 eps

,

23 min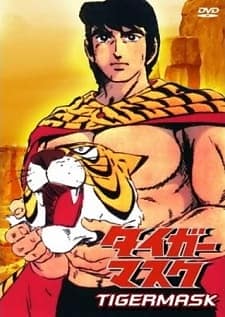 Tiger Mask
Tiger Mask (whose real name was Naoto Date) was a feared heel wrestler in America who was extremely vicious in the ring. However, he became a face after returning to Japan when a young boy said that he wanted to be a villain like Tiger Mask when he grew up. The boy resided in an orphanage, the same one that Tiger Mask grew up in during his childhood. Feeling that he did not want the boy to idolize a villain, Tiger was inspired to be a heroic wrestler. The main antagonist in the manga and anime was Tigers' Den, a mysterious organization that trained young people to be villainous heel wrestlers on the condition that they gave half of their earnings to the organization. Tiger Mask was once a member of Tigers' Den under the name "Yellow Devil", but no longer wanted anything to do with them, instead donating his money to the orphanage. This infuriated the leader of the organization and he sent numerous assassins, including other professional wrestlers, to punish him. (Source: Wikipedia)
Oct 5, 1969
? eps

,

24 min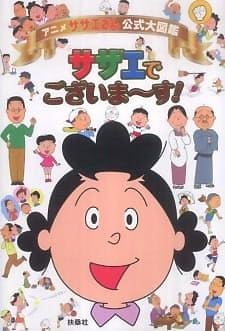 Sazae-san
The main character is a mother named Sazae-san. She lives in a house with her husband, her kids and her parents. The show is the ultimate family program and tends to follow traditional themes. Think of this show as the Japanese equivalent to "The Partridge Family" and you'll get a good feel for this show's atmosphere. Don't expect to see things like violence, swearing, kung-fu action or magical girls. The plots are more like "Today, Sazae-san goes to the new mall and gets lost". Such "boring" plotlines and the simplistic art are often a turn-off to non-Japanese audiences, but most Japanese find the show incredibly good. As a result, it continues to be one of the top ratings grabbers on TV and is one of the few anime that is considered "acceptable" by adults. (Source: AniDB)
Oct 5, 1969
65 eps

,

25 min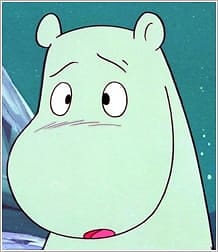 Muumin
Very loosely based upon the Moomin books by Finnish author Tove Jansson. Jansson, however, never really approved of the series due to dramatic changes in plot, atmosphere, character personality, appearance and names etc. The series was directed to adults rather than children. (Source: Wikipedia)
Oct 5, 1969
52 eps

,

24 min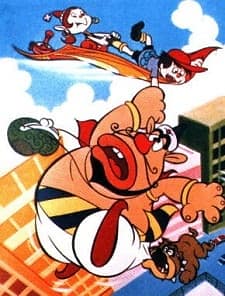 Hakushon Daimaou
One day Kan-chan finds a magic bottle in the attic. Whenever someone sneezes, a genie named Hakushon Daimaou is brought out and must grant any wish of whoever sneezed until he or she sneezes again. Sometimes, however, he accidentally fails and only causes trouble instead of granting any wishes.
Sep 29, 1969
156 eps

,

10 min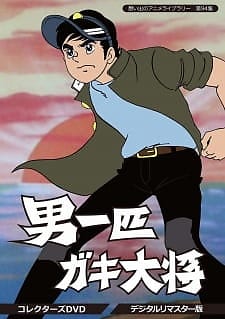 Otoko Ippiki Gaki Daishou
TV anime adaptation of Motomiya Hiroshi's manga "Otoko Ippiki Gaki Daishou" about young gang leader and all the trouble and fights his gang gets into, serialized in Weekly Shonen Jump. (Source: AniDB)
Sep 29, 1969
156 eps

,

5 min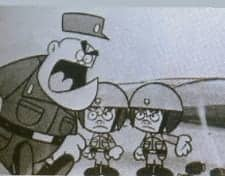 Pinch to Punch
A comedy about two goofy twins in the armed forces. (Source: AniDB)
Oct 20, 1969
78 eps

,

2 min
Zen-chan Two-chan
A daily educational TV anime broadcasted on NTV focusing on teaching children traffic safety. It was rebroadcasted on other networks till 1978. The anime ran in a 5-minute time slot but shared some of the air time with some live-action shorts/series also meant for children.
Movie
Oct 29, 1969
1 ep

,

70 min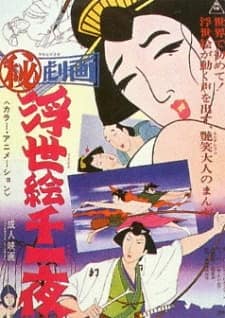 Hi Gekiga Ukiyoe Senya Ichiya
An adult movie about a painter whose pictures come alive and commit murder. This film was made in the wake of the success of the Mushi Pro 1001 Nights. Six scenes were cut for obscenity after the movie was released. (Source: Pelleas)
Dec 20, 1969
1 ep

,

70 min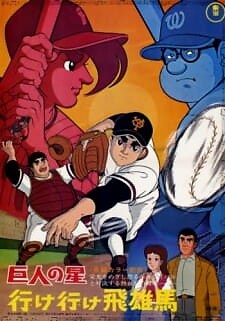 Kyojin no Hoshi: Ike Ike Hyuuma
Second Kyojin no Hoshi movie.
Special
Nov 6, 1969
2 eps

,

10 min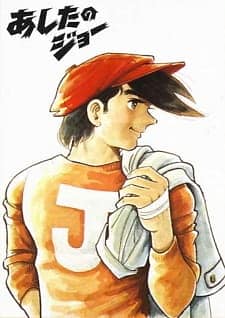 Ashita no Joe Pilots