TV (New)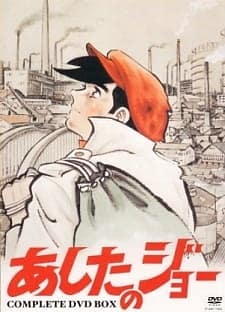 Ashita no Joe
Joe Yabuki is a troubled youth, whose only solution to problems is throwing punches at them. What he lacks in manners and discipline, he makes up for with his self-taught fighting skills. One day, while wandering the slums of Doya, Joe gets into a fight with the local gang. Although greatly outnumbered, he effortlessly defeats them, drawing the attention of Danpei Tange—a former boxing coach turned alcoholic. Seeing his potential, he offers to train Joe into Japan's greatest boxer. At first, Joe dismisses Danpei as a hopeless drunk; but after the trainer saves his life, he agrees to live with him and learn the art of boxing. Unfortunately, Joe's personality makes him an unruly student, and he often falls back to his old ways. To survive the harsh world of his new career, Joe needs to trust his mentor and master the techniques taught to him. However, the road to becoming a professional boxer is rife with struggles that will test his mettle to the end. [Written by MAL Rewrite]
Demographic:
Shounen
TV -
Apr 1, 1970, 19:00 (JST)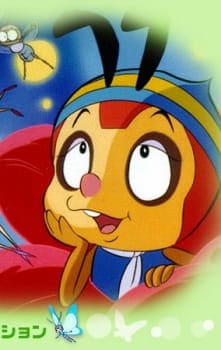 Konchuu Monogatari Minashigo Hutch
Hutch is a small honeybee who got separated from his mom when his home was destroyed by invading wasps, and he now desperately wants to find her back. It's the beginning of an adventure that will make him meet all kinds of friendly insects who try to help him out, but unfortunately for most of them, they will not survive the end of the episode... (Source: AniDB)
Licensor:
Saban Entertainment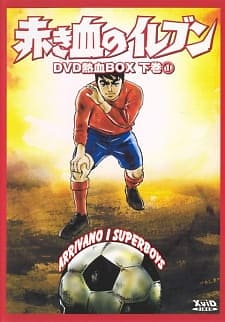 Akakichi no Eleven
At Shinsei high school, soccer is almost a combat sport and new team coach Teppei Matsuki is a fully paid up sadist who will push his team as hard as necessary to win. Headstrong school bad boy Shingo Tamai and his friend Ohira are determined not to be bullied into joining Matsuki's team; instead they set up a squad of their own, and at first play just for fun and struggle to keep up with Matsuki's team. As their skills progress, they play other teams and get stronger and craftier, until they face the crack Asakase high school squad and its star player Misugi Yan in the schools' final. In a tangle of subplots involving old rivalries and injuries, and a mixed-race player seeking his identity and his lost mother (who turns out to be in jail), Shingo develops his skills as a center forward and looks forward to playing a visiting Brazilian squad. He is seriously injured in a game, but his talent, which even the legendary Brazilian Pele recognizes, is equaled by his determination. With the help of a friend of his old rival Matsuki, he recovers to help the team to victory. Definitely melodrama rather than a sports series proper, this is the first in the line of Japanese soccer soaps that stretches to Captain Tsubasa and beyond. Based on a manga by Ikki Kajiwara and Kosei Sonoda. (Source: The Anime Ecyclopedia)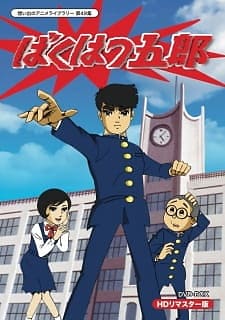 Bakuhatsu Gorou
The non-athletic head of the school newspaper department participates in various club activities, including a number of sports clubs, with disastrously hilarious results. (Source: AniDB)

Doubutsu Mura Monogatari
A short kids series featuring cute animal stories. (Source: AniDB)
Demographic:
Kids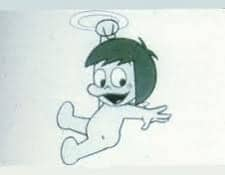 Itazura Tenshi Chippo-chan
Humorous adventures of a silly angel, 5 minutes per episode. (Source: AniDB)
Demographic:
Kids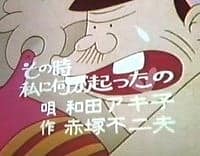 Otanoshimi Anime Gekijou
Based on the original story by Studio Zero.
TV (Continuing)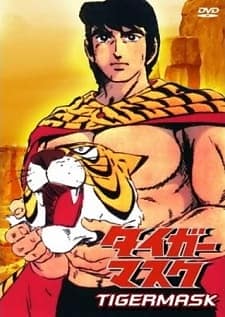 Tiger Mask
Tiger Mask (whose real name was Naoto Date) was a feared heel wrestler in America who was extremely vicious in the ring. However, he became a face after returning to Japan when a young boy said that he wanted to be a villain like Tiger Mask when he grew up. The boy resided in an orphanage, the same one that Tiger Mask grew up in during his childhood. Feeling that he did not want the boy to idolize a villain, Tiger was inspired to be a heroic wrestler. The main antagonist in the manga and anime was Tigers' Den, a mysterious organization that trained young people to be villainous heel wrestlers on the condition that they gave half of their earnings to the organization. Tiger Mask was once a member of Tigers' Den under the name "Yellow Devil", but no longer wanted anything to do with them, instead donating his money to the orphanage. This infuriated the leader of the organization and he sent numerous assassins, including other professional wrestlers, to punish him. (Source: Wikipedia)
Demographic:
Shounen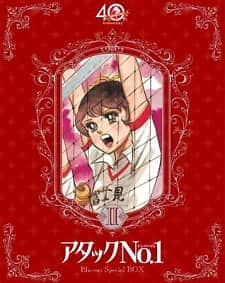 Attack No.1
Kozue is a middleschool girl and enthusiastic volleyball player. Her dream is to play in the Japanese national volleyball team. During the series she makes it from the school district league up to the Japanese volleyball finals, step by step till the international volleyball championship. But the faster and higher Kozue climbs the career ladder up, the more she gets confronted with the dark side of success: too high expectations, self-conceit and envy are progressing towards serious problems. (Source: ANN)
Demographic:
Shoujo
TV -
Dec 7, 1969, 19:00 (JST)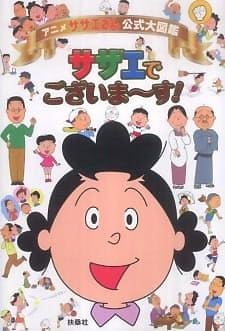 Sazae-san
The main character is a mother named Sazae-san. She lives in a house with her husband, her kids and her parents. The show is the ultimate family program and tends to follow traditional themes. Think of this show as the Japanese equivalent to "The Partridge Family" and you'll get a good feel for this show's atmosphere. Don't expect to see things like violence, swearing, kung-fu action or magical girls. The plots are more like "Today, Sazae-san goes to the new mall and gets lost". Such "boring" plotlines and the simplistic art are often a turn-off to non-Japanese audiences, but most Japanese find the show incredibly good. As a result, it continues to be one of the top ratings grabbers on TV and is one of the few anime that is considered "acceptable" by adults. (Source: AniDB)
TV -
Oct 5, 1969, 18:30 (JST)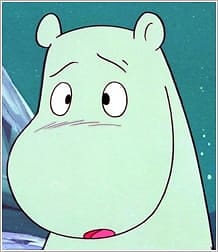 Muumin
Very loosely based upon the Moomin books by Finnish author Tove Jansson. Jansson, however, never really approved of the series due to dramatic changes in plot, atmosphere, character personality, appearance and names etc. The series was directed to adults rather than children. (Source: Wikipedia)
TV -
Oct 5, 1969, 19:30 (JST)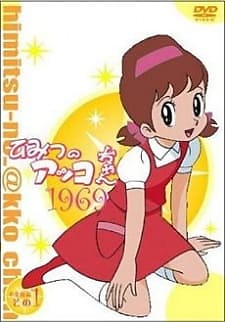 Himitsu no Akko-chan
Atsuko "Akko-chan" Kagami (known variously as "Stilly," "Caroline," or "Julie" in Western versions of the anime) is an energetic elementary school girl who has an affinity for mirrors. One day, her favorite mirror which was given to Akko by her mother (or in some versions, by her father, as a present from India) is broken, and she prefers to bury it in her yard rather than throw it to the trash can. In her dreams, she is contacted by a spirit (or in some cases the Queen of the Mirror Kingdom) who is moved that the little girl would treat the mirror so respectfully and not simply throw it away. Akko-chan is then given the gift of a magical mirror and taught an enchantment that will allow her to transform into anything she wishes. (Source: Wikipedia)
Theme:
School
Demographic:
Shoujo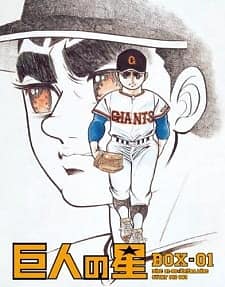 Kyojin no Hoshi
The story is about Hyuma Hoshi, a promising young baseball pitcher who dreams of becoming a top star like his father Ittetsu Hoshi in the professional Japanese league. His father was once a 3rd baseman until he was injured in World War II and was forced to retire. The boy would join the ever popular Giants team, and soon he realized the difficulty of managing the high expectations. From the grueling training to battling the rival Mitsuru Hanagata on the Hanshin Tigers, he would have to take out his best pitching magic to step up to the challenge. (Source: Wikipedia)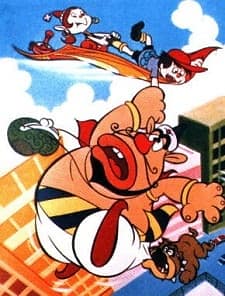 Hakushon Daimaou
One day Kan-chan finds a magic bottle in the attic. Whenever someone sneezes, a genie named Hakushon Daimaou is brought out and must grant any wish of whoever sneezed until he or she sneezes again. Sometimes, however, he accidentally fails and only causes trouble instead of granting any wishes.
Licensor:
Saban Entertainment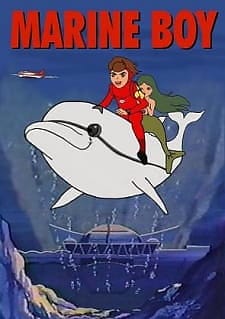 Kaitei Shounen Marine
Yet another expansion of the Marine Boy series. This time 65 episodes were added to the 1966 series and all 78 episodes were sold to the US. The broadcast history of the show in Japan was slightly more complicated, with only the first 36 episodes of the 78 shown at first but later on all 78 were shown, out of which 65 are contained in this entry and 13 in the Ganbare! Marine Kid series. Marine is now equipped with an underwater boomerang, a hydrojet, and the mermaid Neptuna/Neptina has become his girlfriend. Some previous episodes from Ganbare! Marine Kid had their footage recycled in part for this series. (Source: The Anime Encyclopedia)
Demographic:
Kids
Licensor:
Warner Bros. Japan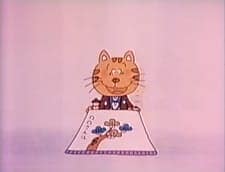 Monoshiri Daigaku: Ashita no Calendar
Another continuation of Instant History with a new title. This time it was sponsored by Kirin, a brewery company in Japan. (Source: Cartoon Research)
Theme:
Historical
TV -
Jul 1, 1966, 18:55 (JST)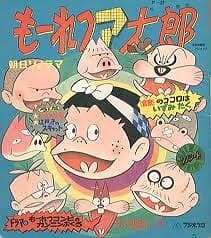 Mouretsu Atarou
Based on a manga of Akatsuka Fujio. Batsugoro was the owner of a grocery store, Yaobatsu. When he tried to take a balloon hanged caught on the branch for a little child, he fell on to the ground to die. His son, Ataro, succeeded to the store, but Batsugoro was worried about him, and he remained there being a ghost. Ataro managed the shop alone, but soon his follower, Dekoppachi, began to help him. Being surrounded by strange characters such as, Nyarome, Butamatsu, the heart-warming story develops. (Source: AnimeNfo)
Demographic:
Kids
TV -
Apr 4, 1969, 19:30 (JST)