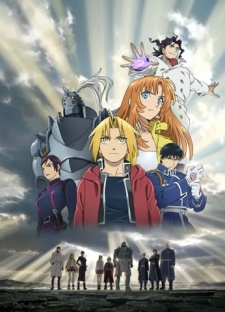 According to their official website,
FUNimation
has acquired the U.S. theatrical, home entertainment, digital, and broadcast rights to
Fullmetal Alchemist: Milos no Seinaru Hoshi
. FUNimation will release the English dub version of the movie as "Fullmetal Alchemist: The Sacred Star of Milos" in theaters in early 2012 and on DVD and Blu-ray later in the Spring.
Also announced was FUNimation's acquisition of
Kore wa Zombie Desu ka?
. They have acquired the home entertainment, broadcast, digital, online, and merchandise rights for the 12 episode TV anime series and will release it as "Is This A Zombie?" on DVD in 2012.
Sources:
Funi's official site
,
Funi's official site
Story by [profile=JohnTimbre]JohnTimbre[/profile]

RSS Feed