---
The First Meeting
---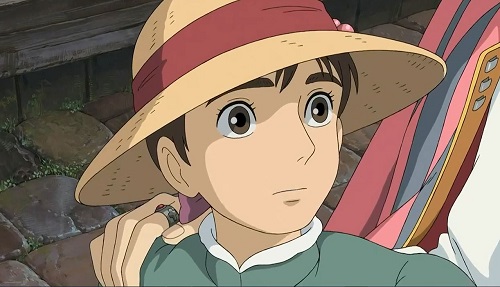 When they first meet, Howl protects Sophie from a couple of "strange" men. This is the first time we see the elusive ring. The ring appears during the most crucial moment of the story and becomes more symbolic as the movie goes on.


---
I Trust You, Sophie
---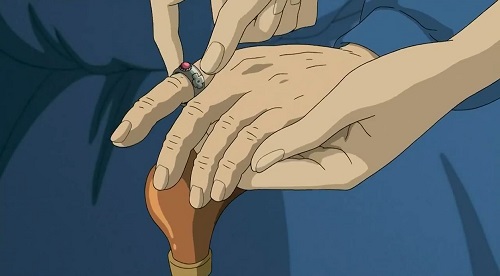 After Howl asks Sophie to go and see Madam Suliman, he gives her one of his rings. Not only does this ring symbolize Howl's trust, but also it also represents Howl's desire to protect Sophie from danger. This touching moment shows that Sophie and Howl have grown closer to each other.


---
A Place Called Home
---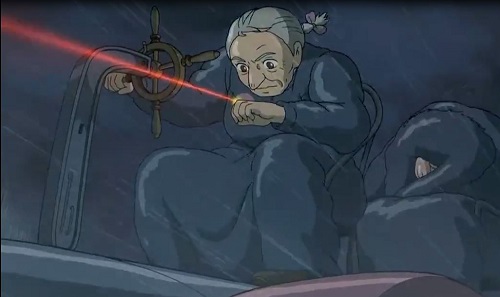 Howl's magical ring leads Sophie back to Howl's castle. The ring connects to Howl's heart, which is in Calcifer. The ring led Sophie home and to Howl's heart at the same time. This also symbolizes the trust Howl has in Sophie because he led her to his heart, which is the most fragile part of Howl. Letting Sophie into his heart and leading her back to the castle revealed how much Howl cares for Sophie and how much he changes throughout the movie. Wherever Howl is, Sophie will be truly at home, and vice versa.


---
A Connection Through Time
---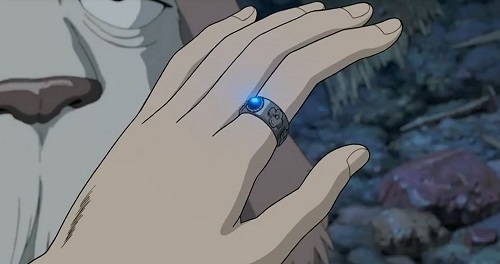 Near the end of the movie, the stone in Sophie's ring changes from red to blue and casts a blue light toward a mysterious entryway. The film reveals that it's the doorway to Howl's past, which shows how he and Calcifer met.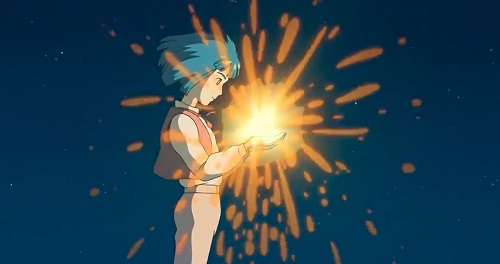 A young Howl and Calcifer, a fallen star, meet for the first time
During this pivotal moment in the movie, Sophie discovers how to save Howl and get his heart back from Calcifer. It's all thanks to the ring that led her back to Howl's childhood, which is actually the official first meeting between the two! The ring Howl gave Sophie was the biggest clue to finding out how to rescue him. It also represents the deep, long connection between the two main characters, even if Sophie didn't realize it herself until much later in her life. You can even say it was their own "red string of fate," though it was more like a red-stoned ring of fate. Close enough!


---
Howl's Moving Castle is a truly heart-warming story about love, courage, magic, and self-discovery. With this special ring, Howl and Sophie found their true loves and their true selves. If you've seen Howl's Moving Castle, you can rewatch it again and see for yourself what Howl's special rings symbolize. This oh-so-subtle detail has many meanings behind it, and it's just the kind of thing Hayao Miyazaki would do in his beautiful films.