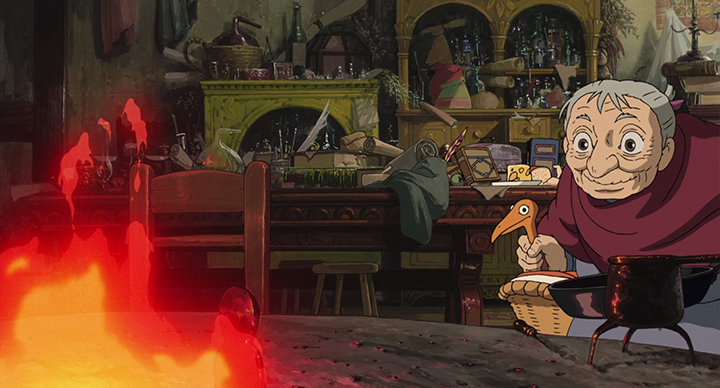 In Howl's Moving Castle, when Sophie first wanders into Howl's castle in the interior is a mess. It's musty, dirty, and full of useless junk. The only people living there are the wizard Howl, his young apprentice Markl, and the animated fire demon Calcifer, and the state of the castle reflects the current living situation—a glorified bachelor pad.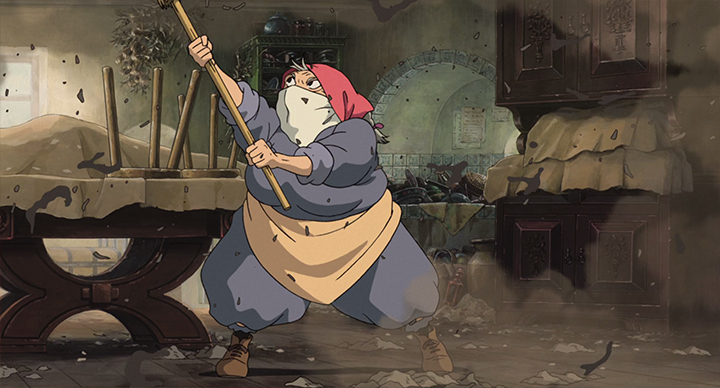 Upon officially meeting Howl the next day, Sophie declares herself as the new cleaning lady. Howl has no objections, but he warns her not to go overboard, and she swiftly gets to work.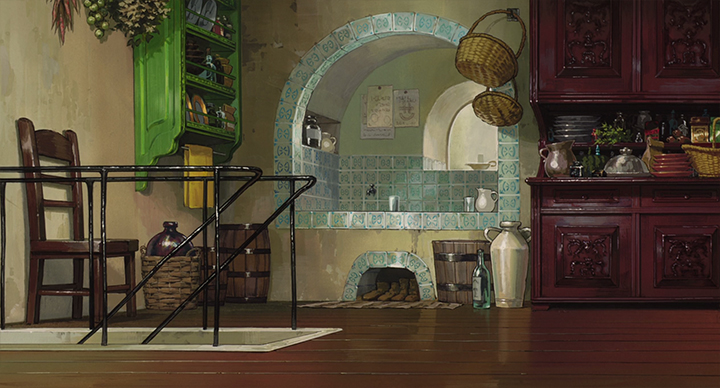 As she fiercely cleans the place, she starts to carve a place for herself both in the castle and in the lives of the castle members. Even though she didn't get off to a great start with Calcifer or Markl, they soon accept her as part of the family without question, and after just her first day there, the inside of the castle (which actually looks like a normal house) is spotless and beautiful, an obvious mark of Sophie's presence.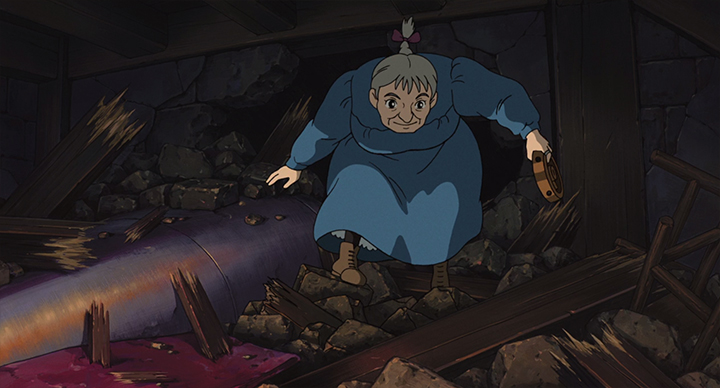 Sophie soon learns that Howl is incredibly immature and cowardly, but as she finds out more about him and his mysterious backstory, she accepts him the way he is and starts to care for him. Howl also begins to admire Sophie and her fearless attitude, and the house undergoes further changes. Later on, after doing Howl's bidding, Sophie crashes an aircraft through the house, destroying the living room in the process. This goes hand-in-hand with the breakdown of Howl's character so far, as he begins to mature in order to protect the newfound feelings he has for Sophie.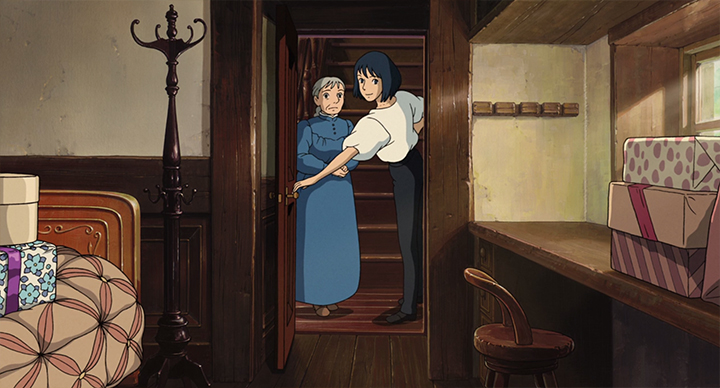 To both repair the damage and flee Sullivan, who's after Howl, Howl "moves" the castle, anchoring it in a new city. In the process, he adds an extra room for Sophie, and this action shows that Sophie is now an integral part of his life. He also creates a new portal leading to the gorgeous flower field where he used to spend time as a child, and by offering it to Sophie, he gives her symbolic access to his past.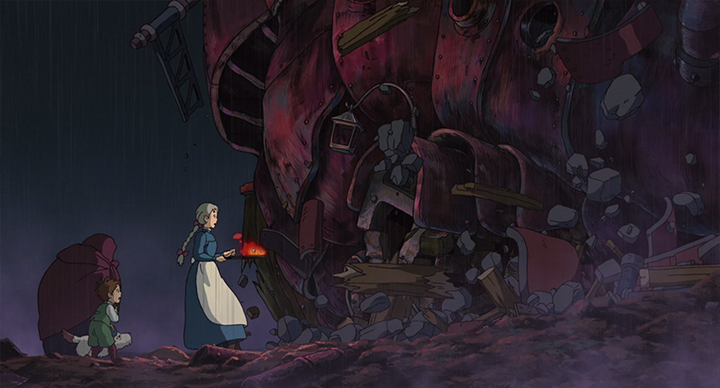 Unfortunately, due to the war it becomes apparent that Howl's current situation, which is related to his contract with Calcifer, is no longer sustainable. In order to save Howl, Sophie removes Calcifer from the castle, and it collapses. Sophie is the necessary piece to help Howl move forward, and since the castle is a relic of Howl's previous lifestyle, it must be destroyed for him to make progress towards a new life.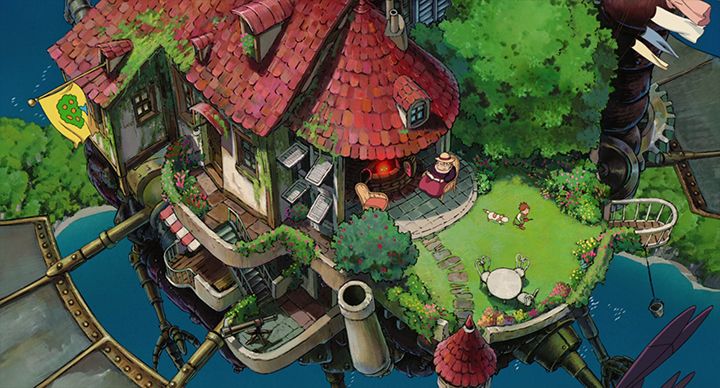 At the very end, the castle has been created entirely anew to their new lifestyle. It fits their unusual family, which has gained some additional members throughout the story. The exterior now resembles a proper home, complete with a garden and veranda, and no doubt the inside is just as cozy.