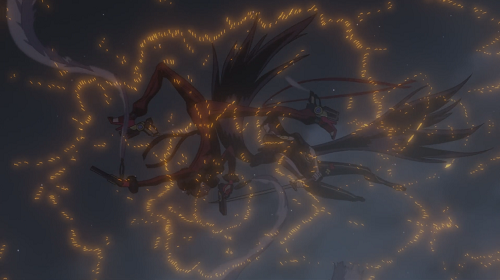 One of the most engaging aspects of combat in Bayonetta: Bloody Fate is the sheer variety of weapons and attacks used by heroes and villains alike. Battles are fast-paced and exaggerated, and the means of violence vary from martial arts to summoning demons, and enjoying some good ole motorcycle combat and gun-fu on the way there!


---
Weapons of Demons and Angels
---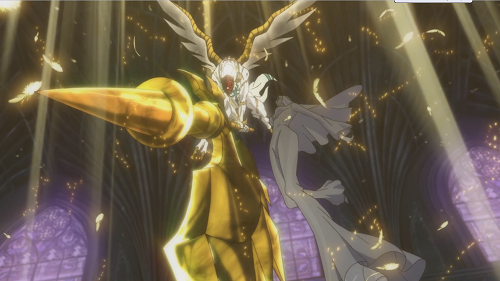 The two supernatural armies of Bayonetta each have unique methods of combat. The angels are the first entities we see wielding weapons of any type in the film, and their armaments come in impressive variety. Medieval-inspired melee weapons seem to be the standard, but they don't hesitate to use their naturally impressive claws and teeth when combat gets up close and personal.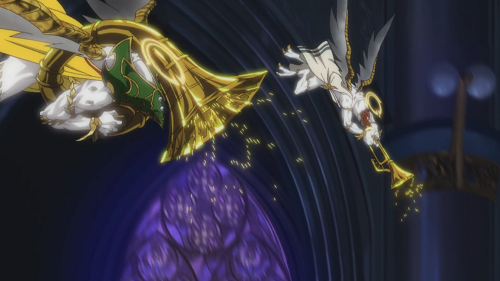 The demons summoned by Bayonetta and her fellow witch, on the other hand, rely almost entirely on their physical attacks―punching, biting, and ripping their opponents apart. Only in the final confrontation do we see demons used as a way of amplifying a witch's ranged attacks.


---
Weapons of Witches
---
Guns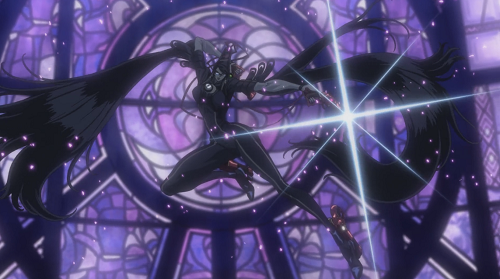 Bayonetta uses her fair share of guns. The first set of handguns in her arsenal are called Elfin Knight, and she uses them in her signature style of one in each hand and one attached to each foot, allowing her to unleash an array of different melee and ranged attacks in quick succession. These weapons allow the witch to channel her magic through them for her attacks. Unfortunately, these early guns aren't up to surviving the extended rigors of melee combat with another witch, and after confrontation with Jeanne, Bayonetta is forced to have them replaced with the more durable Scarborough Fair.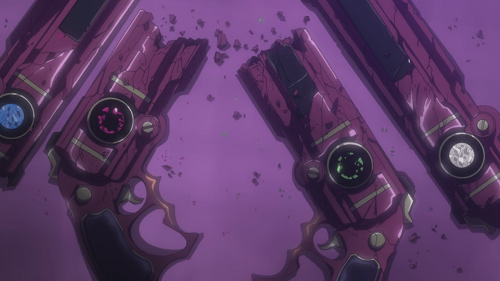 Her custom armaments don't mean our heroine is above using other guns though, as we see her also take out this lovely looking short-barreled shotgun for one angel encounter.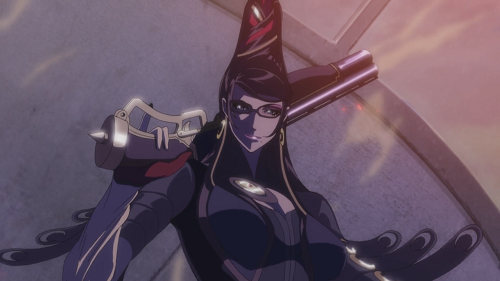 ---
Swords
---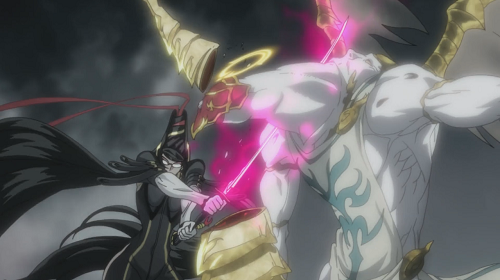 Modern weapons and magic aren't Bayonetta's only options as she also shows skill with a sword of clearly katana-inspired design. As with her bullets, the sword's purple glow shows that it channels her magical powers.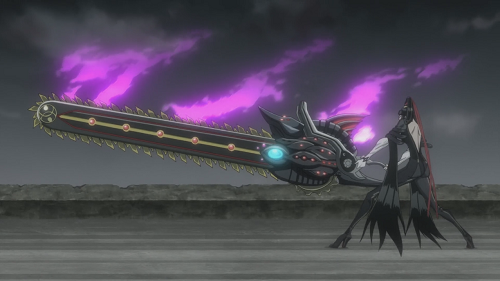 When a regular sword isn't enough, she can also up the ante with a huge chainsaw-like version of the weapon.


---
Rocket launchers
For Bayonetta, pulling out the big guns means going a step beyond just guns. She may be a witch, but she's not beyond using a good old fashioned rocket launcher (or two) to take care of a problem for good.


---
Weapons of Lumen Sages
---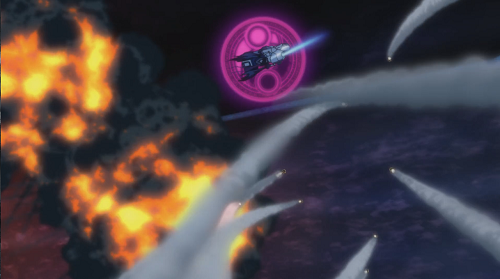 The human antagonists of Bayonetta don't demonstrate as diverse an array of weapons as the angels or witches, but consistency has its own charm. Repeated barrages of missiles summoned from moving vehicles is a good start, but a temple that also doubles as an ICBM launch pad shows where their priorities really lie.