---
InuYasha: A Feudal Fairy Tale
---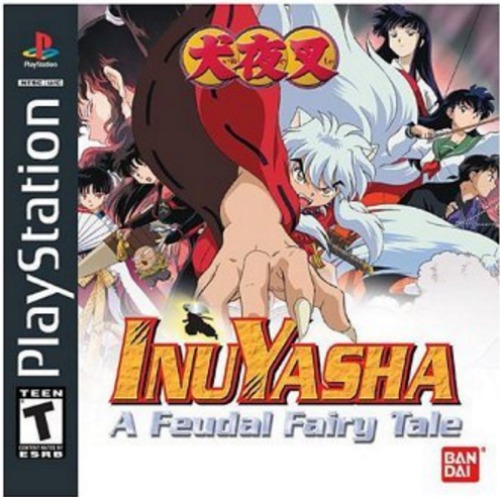 ・Platform: Playstation
・Publisher: Bandai
・Genre: Fighting
Bandai released InuYasha: A Feudal Fairy Tale in Japan in December of 2002 (North American release was in April 2003). The game follows the basic plot of the series. The player is tasked to find the Sacred Shards while defeating monsters and enemies in a linear path. The fighting style is similar to games like Mortal Kombat and the player can also choose to fight in multiplayer mode against friends or the computer.


---
InuYasha: Secret of the Divine Jewel
---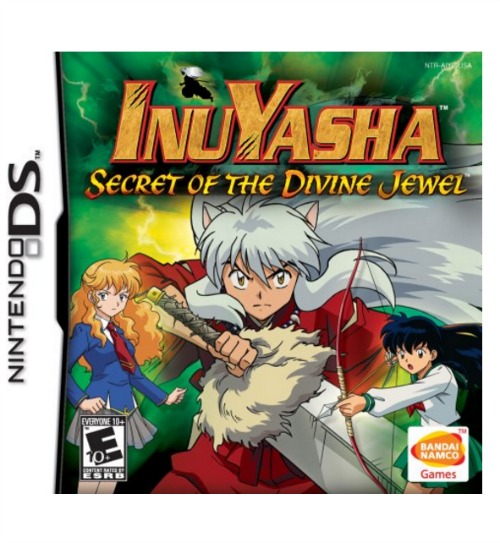 ・Platform: Nintendo DS
・Publisher: Namco Bandai Games
・Genre: Role-Playing
An English-only release, InuYasha: Secret of the Divine Jewel was released for the Nintendo DS on January 23, 2007. The game introduces a new character named Janis, an American newly re-transferred back to Japan as part of her father's job. She's attacked by a demon and thrown through the Bone Eater's well where she meets up with Kagome, her friend and classmate, and the rest of InuYasha's gang.
The game is a classic turn-based action RPG complete with a character leveling system. Players are free to roam within the game's map when not engaged in battle or following the main storyline.


---
InuYasha: Feudal Combat
---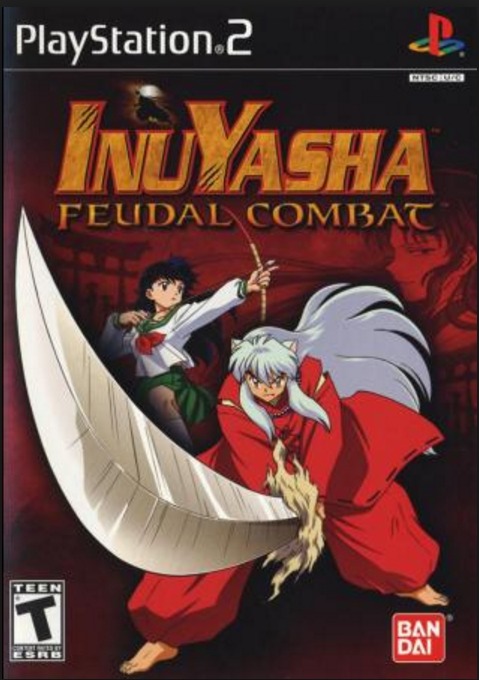 ・Platform: Playstation 2
・Publisher: Bandai
・Genre:Fighting
InuYasha: Feudal Combat was released in June of 2005 in Japan and August of 2005 in North America. It features 3D cell shaded graphics and a fighting-style gameplay with a story mode similar to the previous InuYasha games.
Players pair up with different characters to battle enemies. Combos and attacks change in power based on each character's affinity for each other. In other words, the better the relationship developed in the game, the more powerful of a team you control. The story mode follows the adventures of InuYasha, Sango, Miroku, Sesshomaru and Shippo. Each mode has scenes and battles that tell a story unique to the game.


---
InuYasha Trading Card Game
---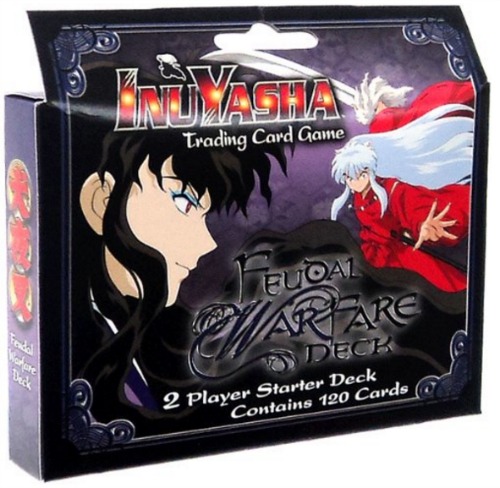 In 2004, Score Entertainment came out with a trading card game designed to be played by two players. The card game came with a starter set with booster packs available for purchase. There were ten released booster packs developed for the game.
There are two ways for a player to win the game: steal all the jewel shards or empty out your opponent's sixty-card deck. Each deck contains items, locations, and character cards that players use to defeat opposing characters or the player themselves.


---
InuYasha has inspired a variety of games for fans. Unfortunately, most of these games are for older gaming systems and no longer made. But for a dedicated collector, finding these gems is a real-life quest that rivals InuYasha and Kagome's quest to find the Jewel Shards!