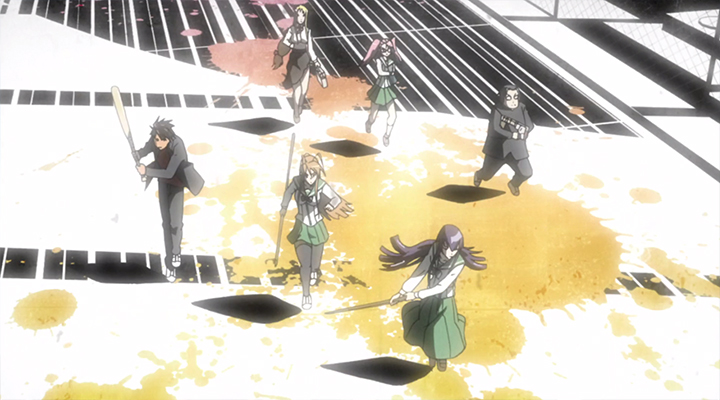 Highschool of the Dead features a group of high school students fighting to survive a zombie apocalypse. Although they seem helpless at first, as the series progresses, they gradually become more skilled at evading and/or eliminating the undead. The series is gory and horrific, as any zombie show should be, and it has two related games that match the tone of the anime to varying degrees.


---
Slotter Mania V Gakuen Mokushiroku Highschool of the Dead
---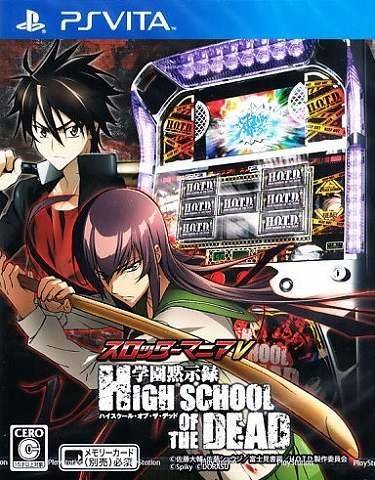 Slotter Mania V Gakuen Mokushiroku Highschool of the Dead by Dorasu, Inc. is a slot machine style game for the PS Vita. To score points, players must obtain matching series of images on the in-screen reels. As players operate the slots, the Highschool of the Dead story unfolds on the screen above. Unlike the anime, it's not a particularly active game, but it's cool to see some clips that aren't featured in the series.


---
Lollipop Chainsaw
---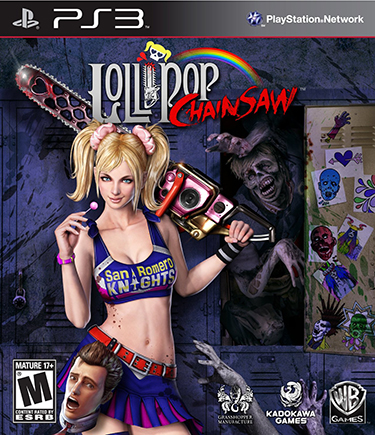 Fans looking for something a little more action-oriented can try Lollipop Chainsaw, a hack and slash game for the PS3 and Xbox 360 by Grasshopper Manufacture. Players take on the role of Juliet Starling, a high school cheerleader, and (violently) fight against zombies, which is more or less what Highschool of the Dead is about. It's not just thematically related, however, for players have the option of unlocking Rei and Saeko costumes (outfit and hair color) for the main character.
In true Highschool of the Dead spirit, as players maneuver around, they can even catch glimpses of Juliet's underwear too.