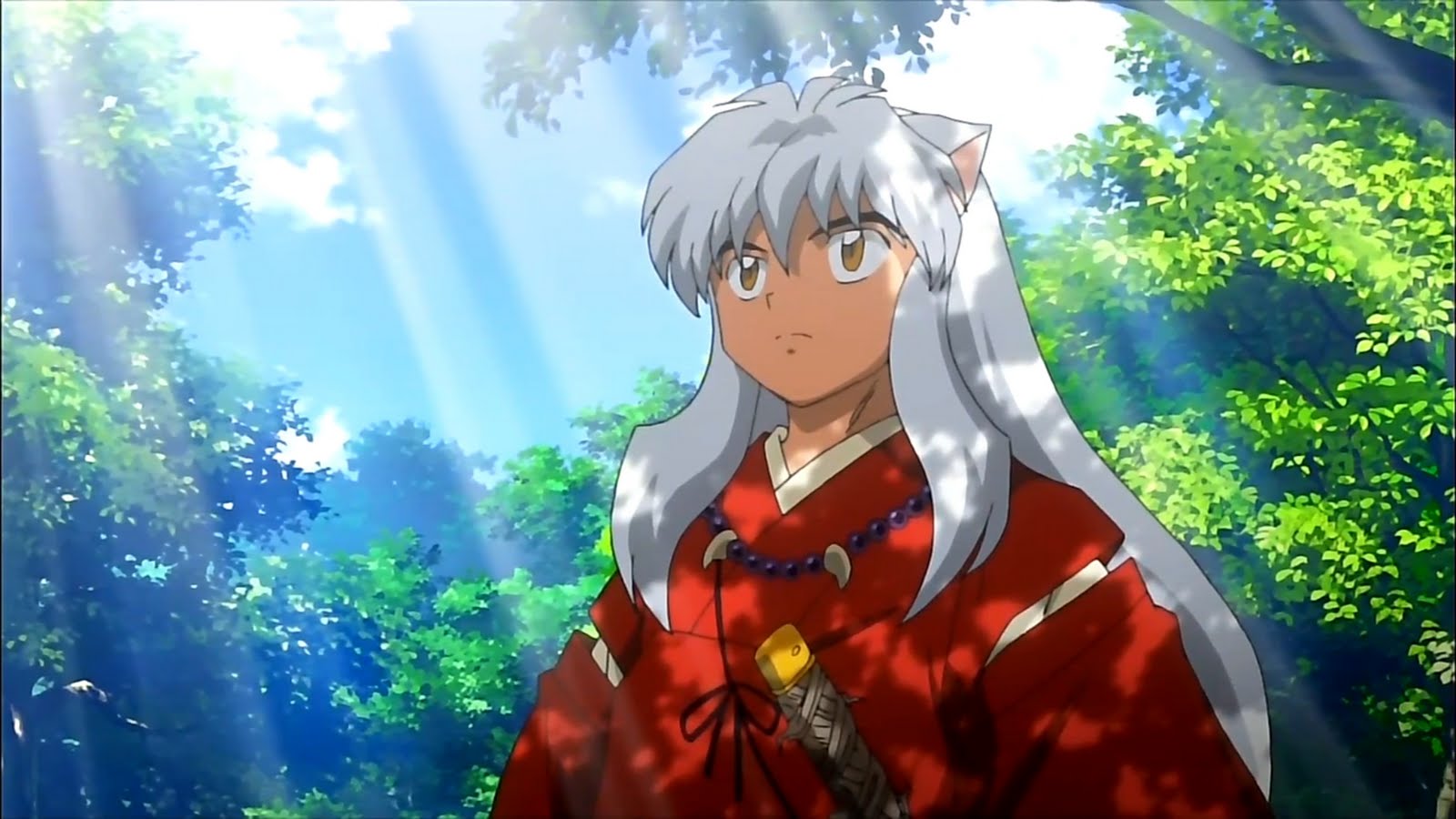 InuYasha is one of the most popular anime series in the world. The story revolves around Inuyasha, a half-demon, and Kagome, a girl who time travels 500 years to the past. They become friends and go on a quest to collect the shards of the Shikon Jewel in order to defeat the evil demons. The necklace is an important, very often comical part of the plot.
---
The Origin and Purpose
---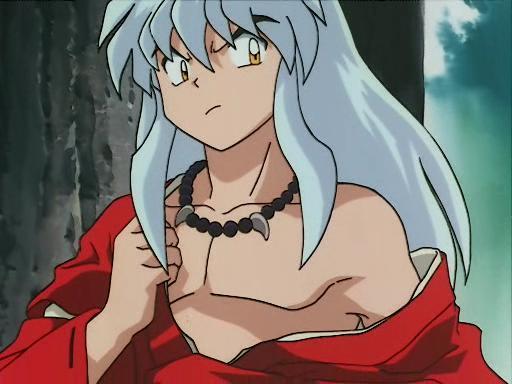 Kotodama no Nenju ("Language Power Rosary"), also called the Beads of Subjugation, is a powerful necklace that consists of black beads and fangs. The power of the necklace is activated by uttering a particular word, which makes the necklace glow, and brings the wearer under control. Originally created and put around Inuyasha's neck by Kikyou, the necklace was supposed to control him and subdue his frenzied behavior, because she did not want to have to kill him. Kikyou tricked Inuyasha into thinking that the necklace was a gift.
Even though Kikyou admitted that she had planned to use the word "itoshii" or "beloved" in order to control Inuyasha, that obviously did not go according to plan. Fifty years later, when Kagome released Inuyasha from his seal so he could kill Mistress Centipede and save her, Kaede uttered a chant and the necklace reappeared around Inuyasha's neck once again.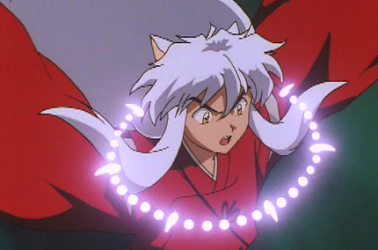 Unfortunately for Inuyasha, Kagome mastered using the power of necklace very fast. After Kaede told her to "say the word", Kagome got inspired by his "doggy ears" and uttered the word that would become the running gag throughout the anime. The word is "osuwari" or "sit". Believe it or not, but the necklace plays a role in Inuyasha's character development, because it prevents him from injuring Kagome or anyone else. That leads Inuyasha to caring about others, getting attached to his friends and controlling his outbursts of anger. The necklace also gives Kagome a sense of authority and safety, because there is no other way she can control Inuyasha, at least at the beginning.
---
The Power
---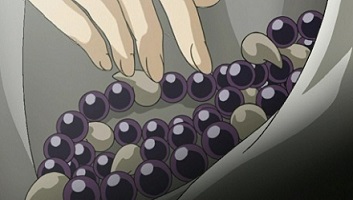 Once the necklace is put on a target, the only way to remove it is to utter the "word sayer" which can be done by only one person. That means that the wearer cannot remove the beads by force. Additionally, since the necklace is a spiritual artifact, it can have an effect on demonic energies. For example, throwing the beads at the demon's body can make it melt away or explode. The main power of the necklace is to make the wearer fall down at high speeds, which causes pain and subjugation. In Inuyasha's case, the necklace is the equivalent of a collar or a choke-chain, because he's a half dog demon.