As we all know, Naruto really likes his ramen. We'll go further and discuss why.
---
---
Ramen Ichiraku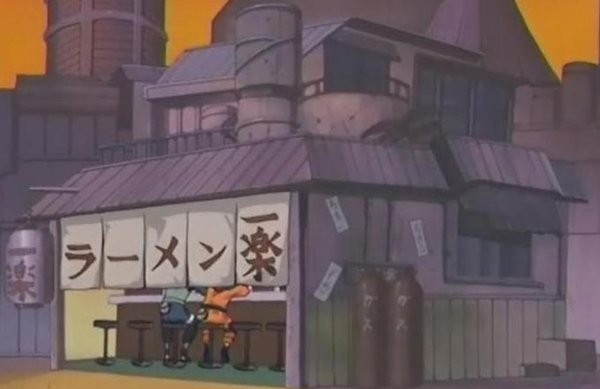 A humble restaurant in Konoha, Ramen Ichiraku is where Naruto eats his ramen. Being looked down on by most of Konoha's villagers, Naruto found comfort in ramen and the people who run Ramen Ichiraku. But even after finally making friends, he continues to visit the restaurant to have a fill of his favorite ramen.
It is run by a man called Teuchi and his daughter Ayame. As hot as the ramen they serve, their behavior towards Naruto also warms the soul as they choose to not judge him by his infamous reputation, but as a regular individual. They even consider him their favorite customer. This kindness adds to the taste of Ichiraku ramen that Naruto can't get enough of. It seems that in some way, he associates ramen with love and kindness.
The restaurant has had its fair share of troubles. At one point, it was destroyed during a war within the village, but was soon rebuilt. There was also an incident where Ayame was kidnapped with the "perfect recipe for ramen" demanded as ransom. But no, Naruto was not the culprit.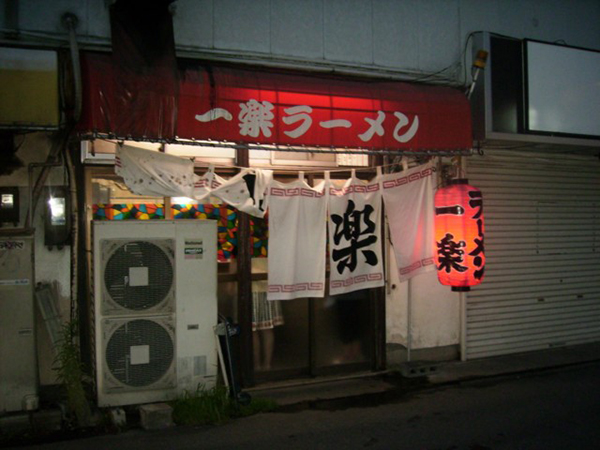 It is based on a real restaurant in Fukuoka where Masashi Kishimoto, the author of Naruto, attended university. The restaurant is called Ichiraku Ramen. Goes to show how much of the author's life is translated into his works.
---
Naruto in Ramen
---
Narutomaki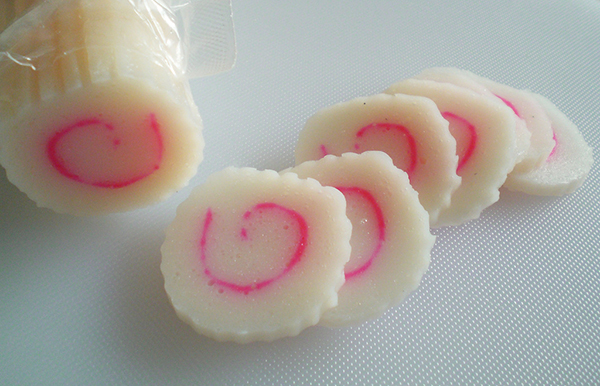 Yeah, there is literally Naruto in ramen, though this is hardly new news.
The name Naruto, for those who don't know, is based upon a common topping added to ramen and other soups. Naruto is white with a red spiraling whirlpool-like pattern called uzumaki (so, that's where the name comes from!). The pattern is said to resemble the Naruto whirlpools in the Naruto sea (whew, that's too much Naruto). It is a type of kamaboko or steamed fish-paste cake. Before it is sliced to put into a soup, it is cylindrical in shape.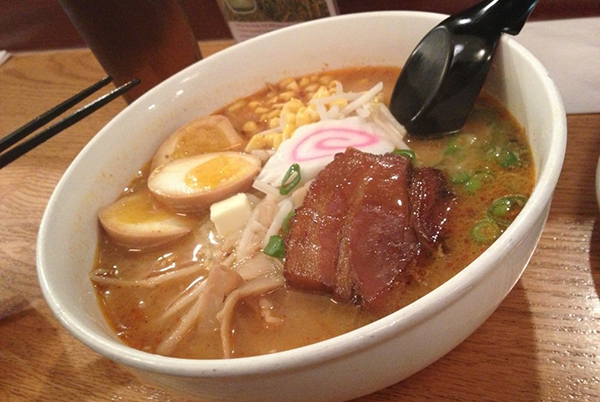 Bonus trivia:
• The ramen Naruto usually eats in Ramen Ichiraku is miso ramen.
• Naruto almost became a ramen-manga but the idea was rejected.
---
The connection between Naruto and ramen is certainly undeniable (just look at the name). But it's nice to know the stories behind the connection, isn't it?