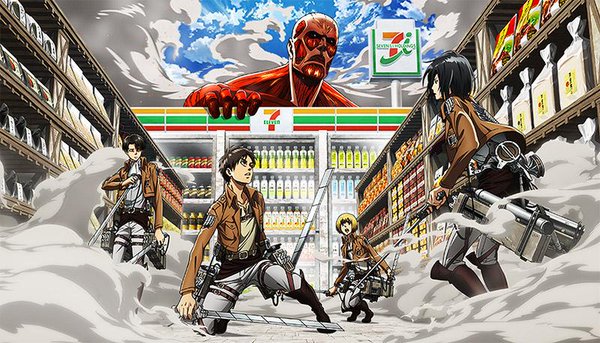 Convenience stores, or 'conbini' in Japan, are the epitomy of convenience. When you hear convenience stores overseas, you usually think of places where you can pick up some simple items for insanely high prices. What if I told you that there was a place where you could get just about anything you needed for prices that aren't insanely marked up? A place where you could get most daily services handled without the hassle of traveling to several different places? You'd look at me like I was mad, of course, but such a place does exist. Welcome to Japan.
Konbini are scattered all throughout Japan. There's everyone's favorite 7-Eleven...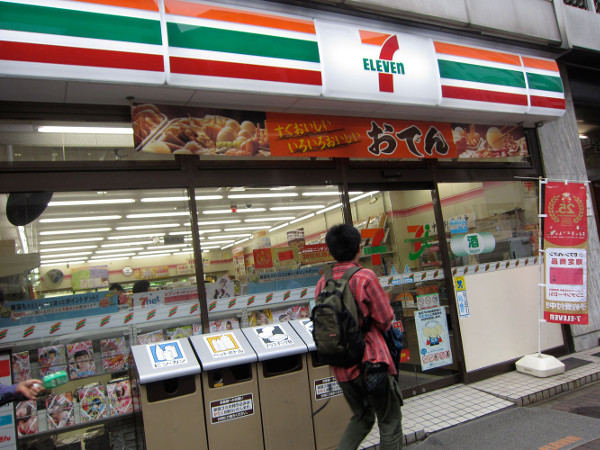 Family Mart...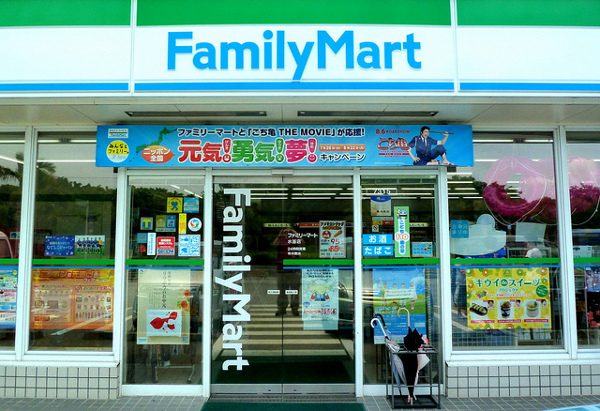 Lawson...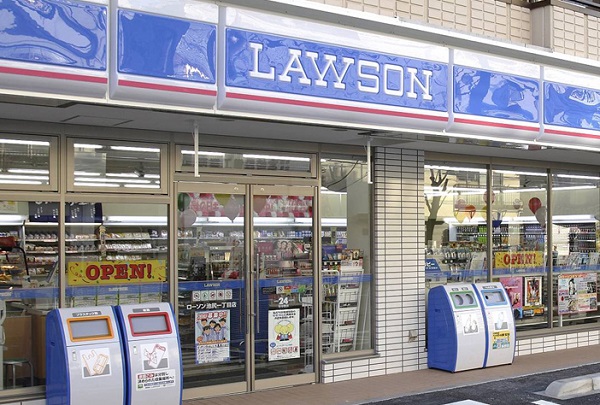 Daily Yamazaki...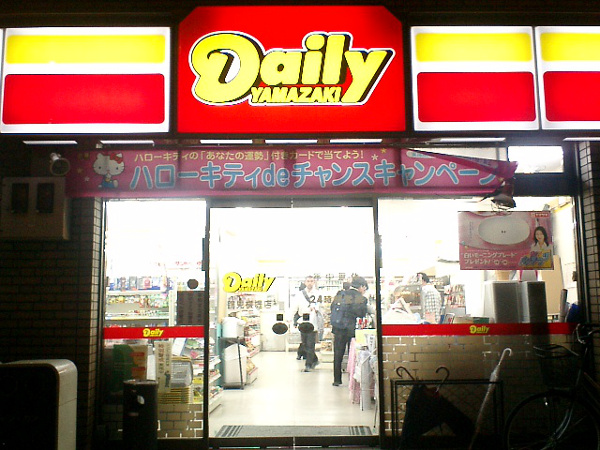 And many more!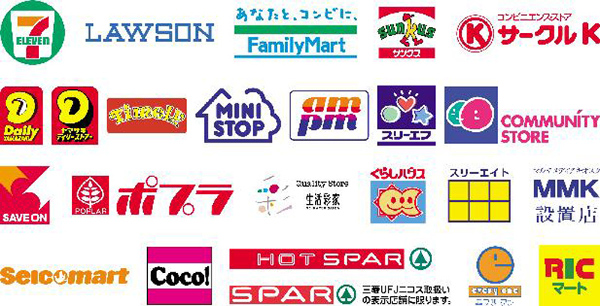 In fact, as of 2009 there were over 42,000 konbini in Japan. They're no longer just a place to visit when nowhere else is open, but instead have become a way of life. If you're in a city or even a smaller village, you can always count on a convenience store being within walking distance and within these walls you can expect to find just about everything you need to get through your day to day life. Need a quick snack or some candy? They have you covered. Need a larger meal because you don't have the time to cook? They have you covered there too. Need to pay your bills or taxes? Yeah, you're all set. Buy concert or theme park tickets? Yup! Need a place where you can pick up a package? Yeah, they provide that. Don't have a credit card but still want to order something online? Just order it and pay for it at your local konbini. I think by now you're getting the idea... konbini rock!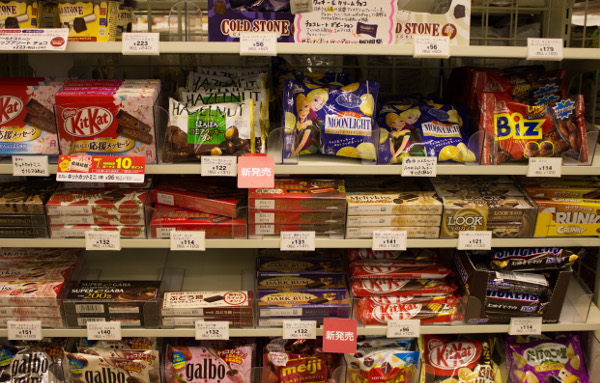 You've no doubt seen them in tons of various anime. Just about every anime that takes place within a city has featured a convenience store scene at one point or another. What we don't realize is that these scenes might be the most accurate scenes within all of anime (if you ignore the parts where people suddenly develop super powers and have battles in the parking lots).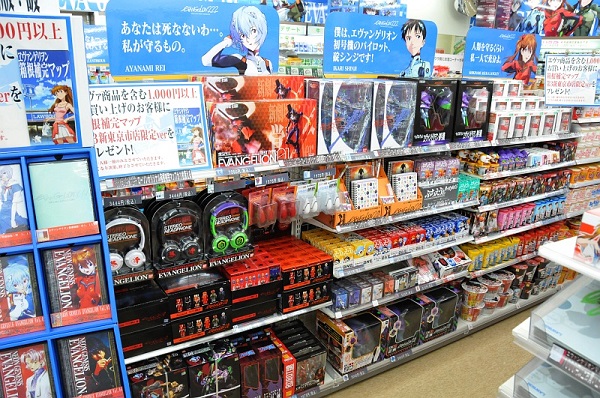 If you pay attention to the anime news on a regular basis, you've also no doubt heard about the various promotions that these stores have in regards to anime and manga. While the stores don't quite deck themselves out in cosplay, the contests are plentiful and the opportunities to win valuable limited edition prizes are very real. On any given day, you might walk into Lawson and see them promoting Love Live! School Idol Project or the latest Neon Genesis Evangelion release. Walk down the street to a FamilyMart and you might find them promoting Hatsune Miku or something related to Good Smile Company. The possibilities are pretty endless.
Love Live! School Idol Project x Lawson...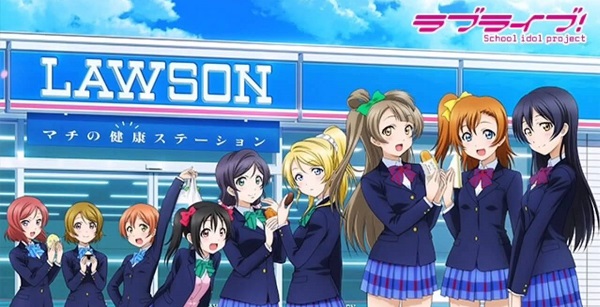 Mahou Shoujo Madoka★Magica x Lawson...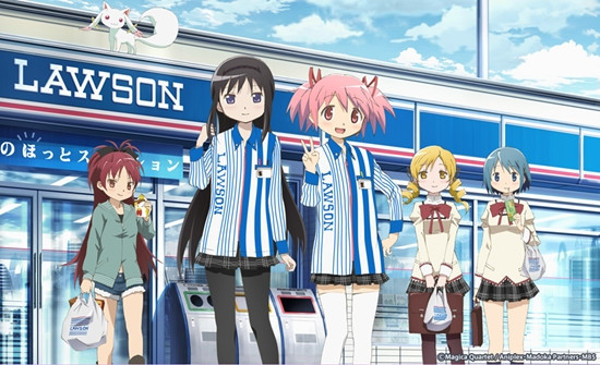 Naruto x Lawson...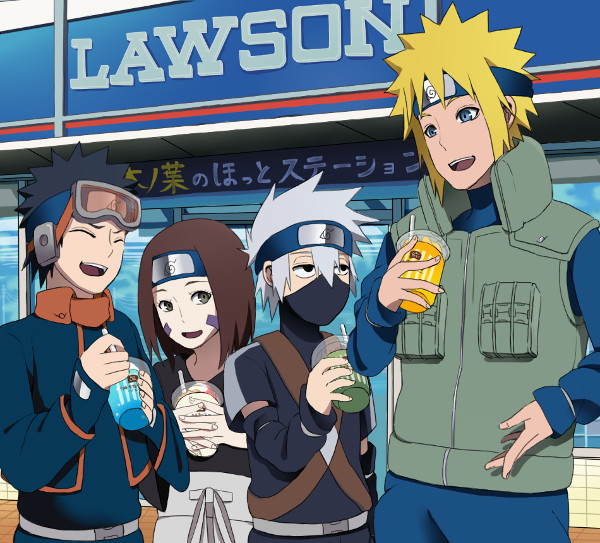 The iDOLM@STER x Lawson...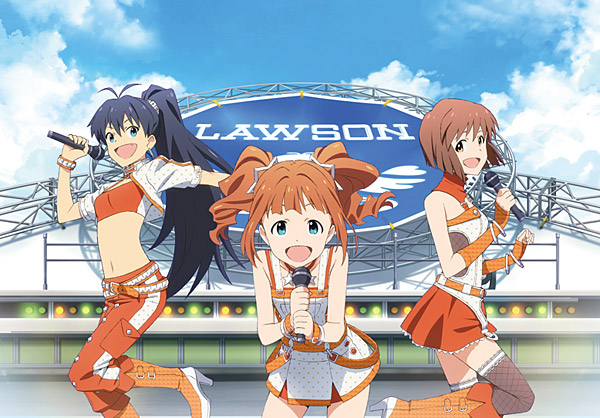 Talking to people who have lived in Japan there was another aspect presented about konbini in anime that surprised me as being accurate: people standing around reading manga or magazines, instead of paying for them. According to my source, it's not uncommon at all to see grown salarymen in a konbini late at night reading manga or magazines because the store clerks won't kick them out. It's just something you get used to seeing in Japan.
Okay, maybe it's not just salarymen... Here's Misaka from Toaru Kagaku no Railgun sneaking a peak at the newest manga!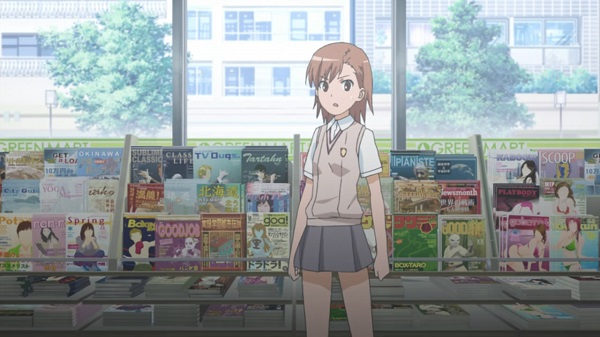 Japan is a country that has certainly learned the fine art of convenience and these stores prove that. When you live in a country where time is of the essence at all times, it's pretty understandable why they would treasure their konbini so much. Now if only we could get some of that action overseas!