A lot of people who dig animes would try to bring the animated to the real world - from otaku fests to anime cosplays and now, to anime weddings! Below are a selection of anime-themed outfits, cakes, and rings that are so awesome they might just inspire your own wedding ideas!
---
Anime Prenuptial Photos
---

Prenup photos are supposed to reflect what the couple loves to do together. It's the best time for anime enthusiasts to showcase their passion for all things related to anime and play as their favorite anime couple.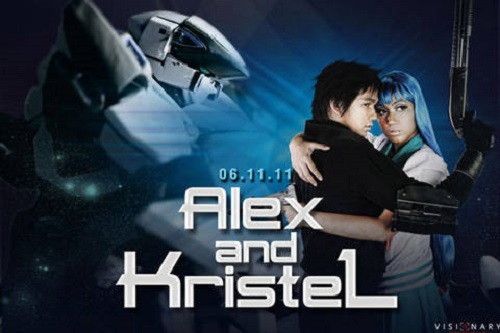 Inspired by Full Metal Panic! Source
Showing commitment to an anime has never been this good. They've done Sousuke and Kaname justice.


If you feel your love story strongly draws parallels with an anime couple, then dressing up as them in your prenup is not a bad idea at all!


---
Anime Wedding Couples
---

Couples dressing as their favorite anime characters could go beyond the prenuptial photoshoot. Actually attending the wedding celebration in cosplay could make the day more memorable.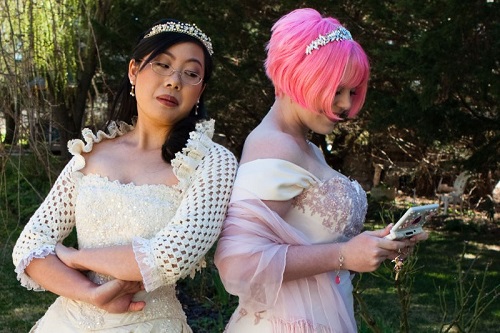 Inspired by Revolutionary Girl Utena. Source


Dressing as "Rose Bride" is never more fitting than when you do it on the wedding day.


Inspired by Sailor Moon. Source


Let's face it; Usagi and Mamoru are one of the cutest couples ever! It's no wonder so many want to be like them.


Inspired by Final Fantasy XII. Source


This couple nailed it! Ashelia and Rasler do look adorable together.
---
Anime Wedding Themes
---

If dressing as a famous anime couple is not enough, then why not make it the theme of your whole wedding! Turn it up all the way to 11; it is the second biggest day of your life after all!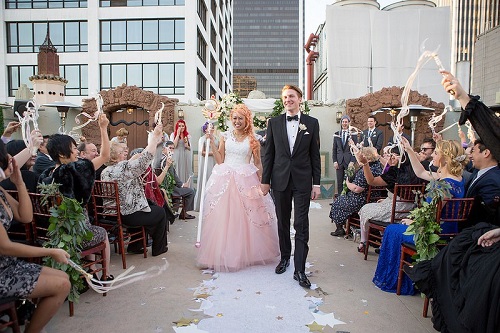 Inspired by Sailor Moon. Source


If you grew up watching the adventures of Sailor Moon and her battle against the Dark Kingdom, then there is no doubt that you've once or twice imagined your wedding day like this.


Inspired by Mobile Suit Gundam Seed. Source


If you think only women get to choose the wedding theme, then you would be wrong. Look at Gundam behind this family. Whatever could be your reason against having this awesome robot in your wedding day? He just might be your biggest guest.


Inspired by Naruto:Shippuuden. Source


I'm sure you've followed Naruto and Hinata's love story. You watched them as children, go through the stages of adolescence, [spoiler alert!] and then eventually get married and have children! If you're a massive Naruto fan, maybe this is the wedding theme for you!
---
Anime Wedding Cakes
---

Anime weddings will never be complete without sweets for the sweet, newly-wed couple and for the guests. Here are some wedding cakes that took inspiration from your favorite animes.


Inspired by Tonari no Totoro (My Neighbor Totoro). Source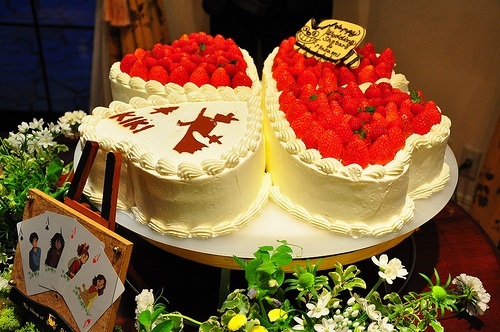 Inspired by Majo no Takkyuubin (Kiki's Delivery Service). Source


If you're in love with Ghibli (who isn't?), then these cakes are perfect for your wedding day.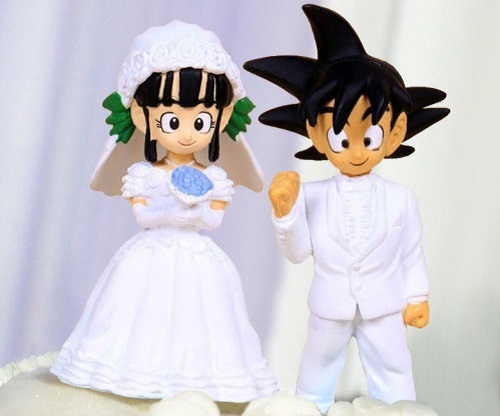 Inspired by Dragon Ball Z. Source


Give tribute to one of the most classic couples from a classic anime by putting them as the main accessory on your wedding cake.


I mean, seriously, what's a wedding cake without the figures of your favorite anime couple?


Inspired by Rurouni Kenshin: Meiji Kenkaku Romantan. Source


Just look at that! Isn't that perfect?
---
Anime Wedding Rings
---

Wedding rings bind two people together. As the rings are exchanged, so are the vows of staying together. Of course anime-themed wedding rings are not something hardcore anime fans would forget about. These ones are all ridiculously well done.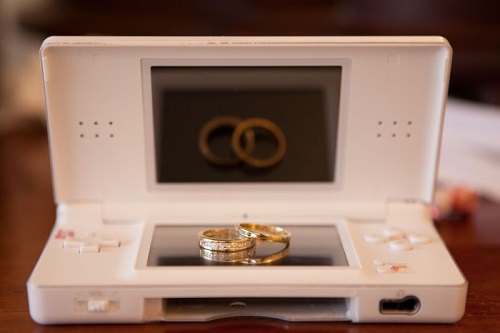 Inspired by Revolutionary Girl Utena. Source


These rings are full-on fitting for anime lovers!


Inspired by Kingdom Hearts. Source


Here is a wedding ring that shows how being married is an adventure.


Inspired by Sailor Moon. Source


Then, there are these rings inspired by the classic shoujo anime. What's better than these?
---
Anime Wedding Invitation Cards
---

Wedding invitation cards spread the word about the upcoming event of love, and let the guests know about the time, date, and venue of the wedding. Giving them anime themes is a nice and simple final touch which is sure to make the anticipation of the event even greater.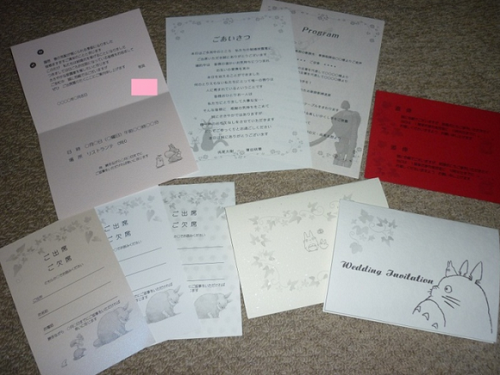 Inspired by Tonari no Totoro (My Neighbor Totoro). Source


Cute and simple, this invitation card is perfect for a big event.


Inspired by Dragon Quest: Dai no Daibouken Wedding Invitation. Source


Want to get creative? How about this invitation card? Invite people to witness the beginning of your quest together as a couple.