The girls from 11eyes have Fall-en in love with these famous autumn treats!
At the time of this article being written, it is changing into the fall season here in the Northern Hemisphere. The weather is getting colder, leaves are turning golden, and in Japan certain foods are coming into season. Japan is an interesting place in terms of their food. While most all of it is delicious (depending on your tastes of course), there are certain foods that are most commonly found during certain times of the year. Here a few different foods that are famous fall treats in Japan, along with information about which anime series you might find them in.
---
Satsumaimo (Sweet Potato)
The girls from 11eyes aren't the only ones that have a passion for sweet potatoes. Shizuka from Doraemon starts off our list with the fall treats known as "ishiyaki imo", sweet potatoes roasted over stones. Not only are these treats super tasty, but they will fill you up with tons of warmth in the cold autumn months which make them an essential snack if you get the chance to visit Japan during fall.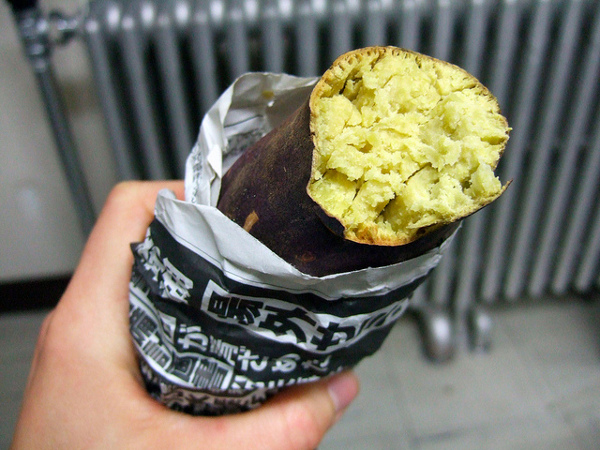 ---
Sanma (Pacific Saury)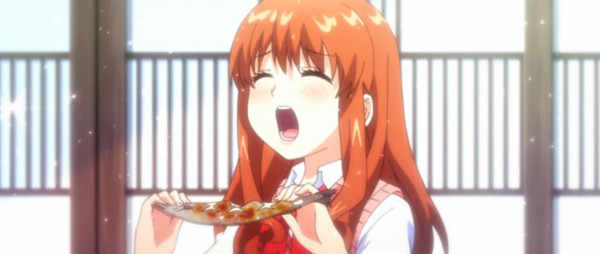 In Gourmet Girl Graffiti, Ryou Machiko makes all sorts of different delicious dishes for herself and her friends and one of them is Pacific Saury. There are endless ways to cook Pacific Saury, but the most famous cooking method in Japan is to charbroil it. Be warned though that the intestines are said to be very bitter tasting. Then again, it's also said that you're supposed to enjoy the bitterness of this part of the fish along with various traditional condiments and side dishes such as soy sauce, lime, lemon and Miso soup as part of the eating experience. Enjoy this dish with a friend!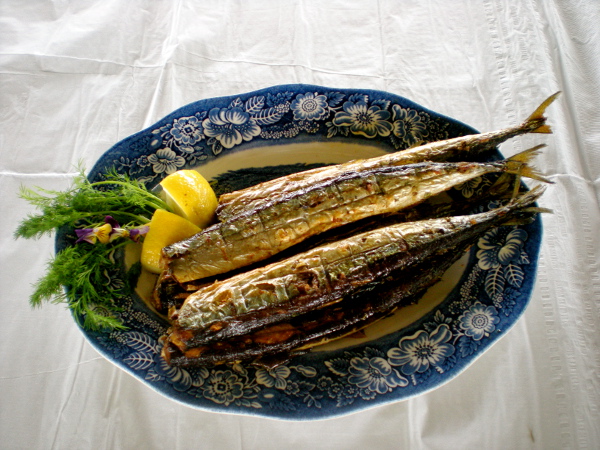 ---
Matsutake (Matsutake Mushroom)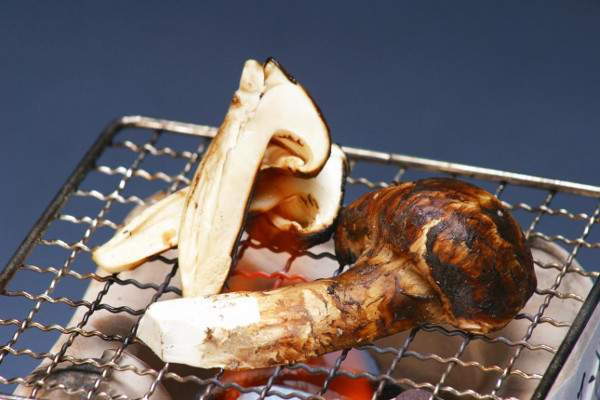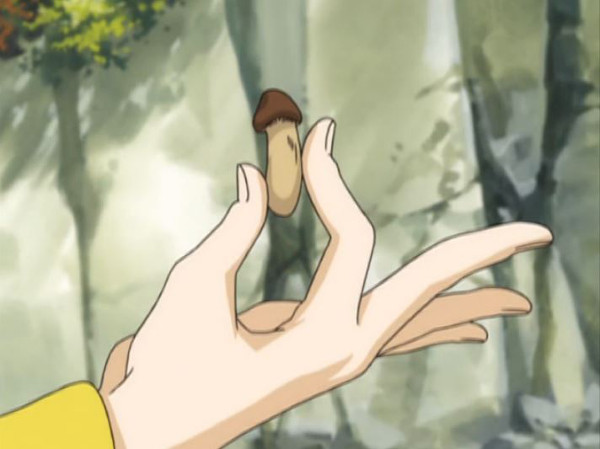 Matsutake mushrooms might cost a pretty penny or two but they've been enjoyed as a fall treat for at least long enough for the Gintama crew to enjoy them and ponder on just how good they actually taste. If you have them stewed or in some other fashion, matsutake mushrooms are still another delicious delicacy for those chilly fall months when you need something hearty. The taste is said to be spicy, but not overpoweringly so and can be stir fried or used in any number of other main dishes. Another simple way to enjoy this fall treat is to add it to rice. No mess, no fuss, just mushrooms with rice and enjoy!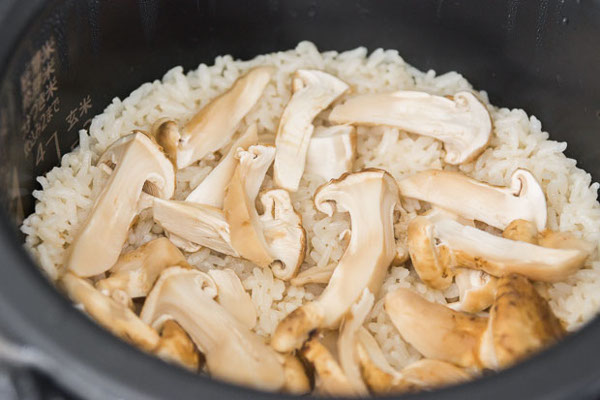 ---
Ginnan (Gingko Nut)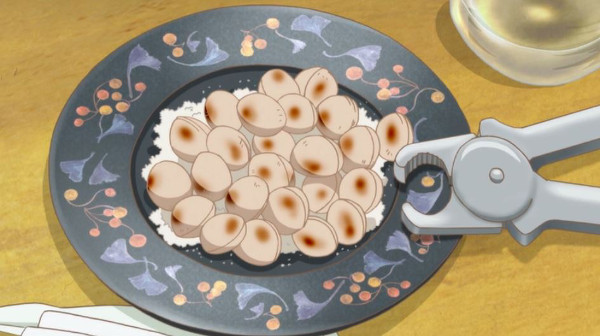 Another surprisingly expensive ingredient is gingko nuts, which the main character of Wakakozake enjoyed in the twelfth episode of the series. If you're of legal age, enjoy these little treats with a cold one. Though if you're not of legal age, you'll be pleased to know that gingko nuts are a very healthy supplement that have been around for many, many centuries and can be enjoyed just as much without alcohol. Though they shouldn't be eaten in large quantities, they are still very tasty to have stir fried, skewered, or in soup.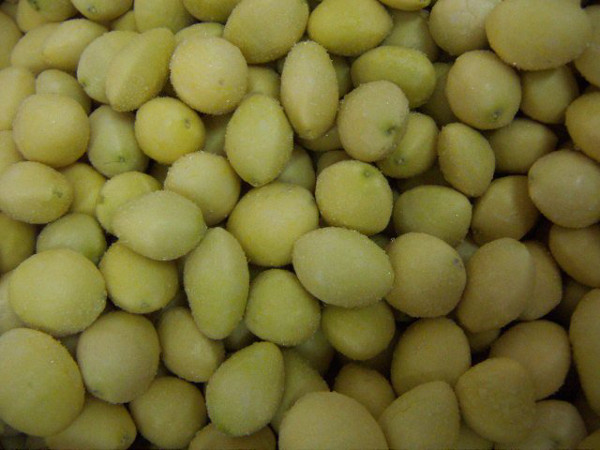 ---
Kuri (Chestnut)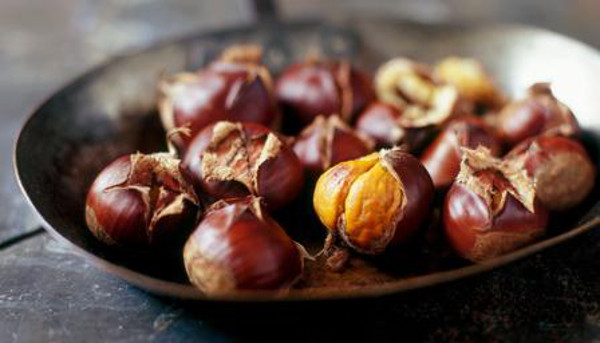 While people in the United States might associate chestnuts with Christmas time (remember that song that starts with chestnuts roasting on an open fire?), roasted chestnuts are a fall snack for Japan and are so popular that they even served them in Galaxy Angel.
There's also Mont Blanc, a type of cake topped with chestnut flavored cream adored by the masses in Japan...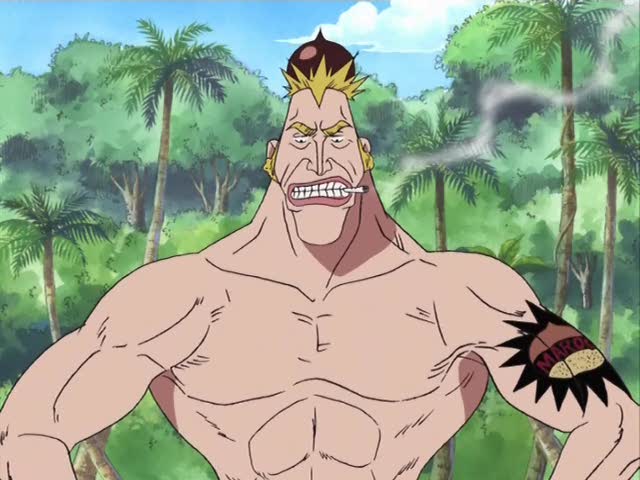 Oops, that's Montblanc Cricket from One Piece! He's adored too, but... here's the real treat!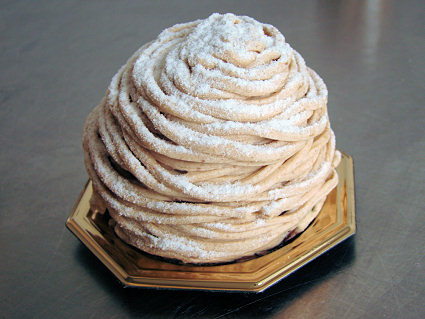 The name for this desert (Mont Blanc) comes from its french translation, meaning white mountain (because it looks like it is capped with snow).
---
Kabocha (Japanese Pumpkin)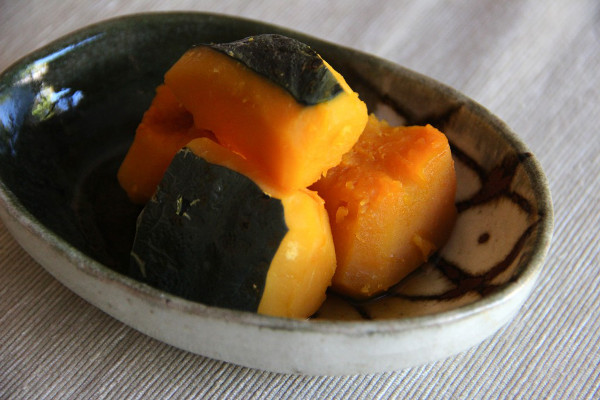 Kabocha (or Japanese pumpkin) is another wonderful autumn treat if you happen to be in the area. It can weigh anywhere from two to eight pounds and generally has a green color to it. It is commonly used in tempura but can also be turned into a delicious soup if so desired. Be careful though because it's also believed to have aphrodisiac properties! The taste is said to be much sweeter than the orange pumpkins that you usually find in the west which makes it something that you can even have for dessert (handy tip: try using this variety of pumpkin in your next holiday pie). That's not all though! In modern times in Japan you can even find kabocha ice cream and lattes! Delicious!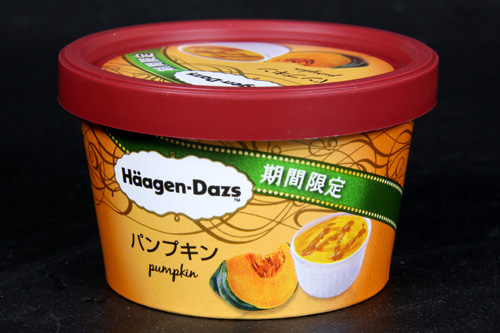 ---
And there you have it! A few treats to look for if you ever visit Japan during the cooler months of autumn. Join us again later on when we take a look at some of the treats that you can find in the very cold winter season of Japan.