Kanahei is probably one of the most famous illustrators who has made her fortune by releasing several types of LINE stamp characters, and her works through LINE have definitely added to her reputation worldwide.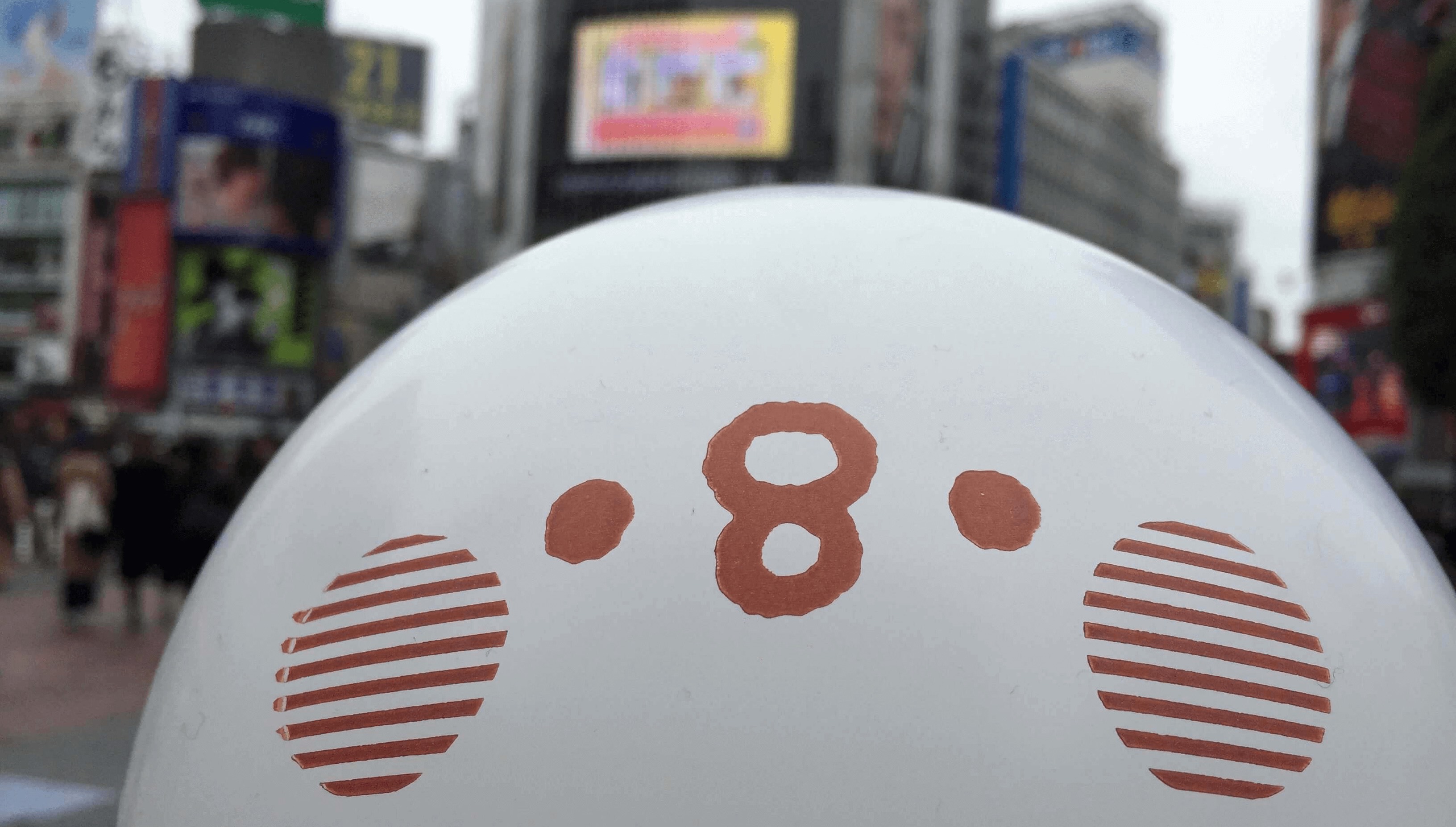 Shibuya is the mecca for Japanese teens, and the crossing in front of Shibuya station is where 42% of international travelers go to, as it is known for being the setting of Resident Evil: Retribution, and Lost in Translation.
THE GUEST cafe&diner is on the 7th floor at Shibuya PARCO and is surrounded by many apparel stores and restaurants. THE GUEST is famous for collaboration theme cafes, such as cafes for Pokemon and Show By Rock!!.
We visited the collaborative cafe with Kanahei called "Kanahei's YURUTTO CAFE".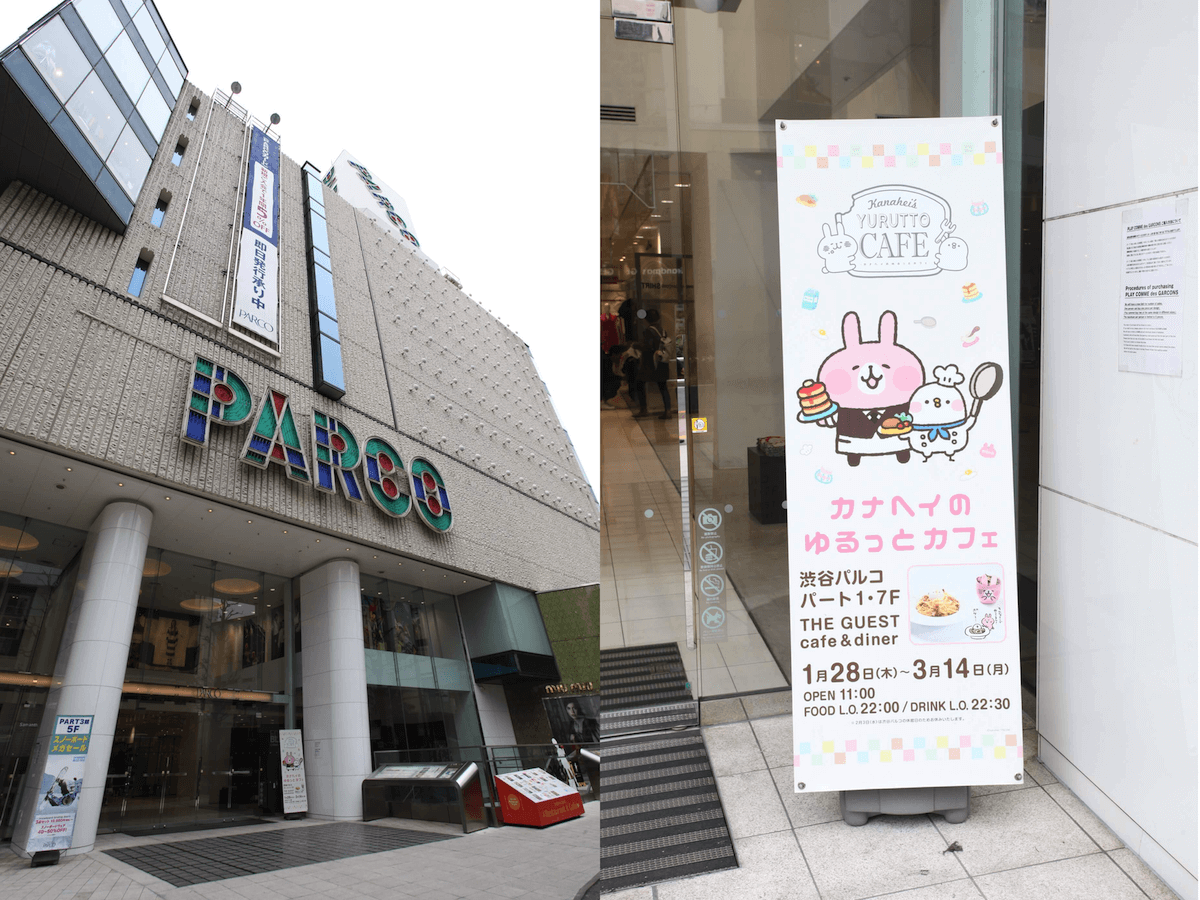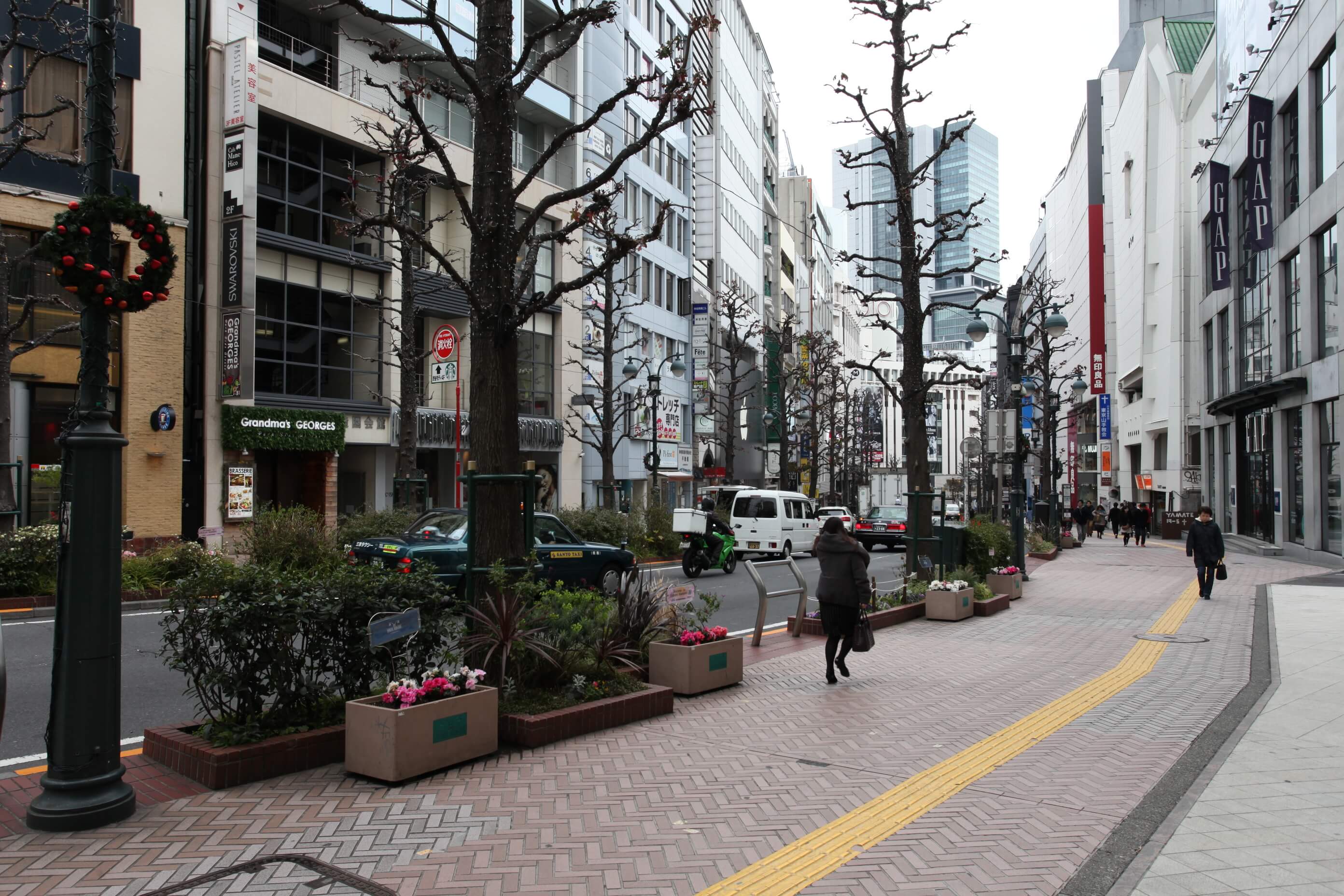 In front of the main entrance of Shibuya PARCO along the gentle slope which leads you from Shibuya Station to Yoyogi Park. Once you find it, you will never lose the way.
THE GUEST cafe&diner opens at 11:00, and we saw more than 50 customers standing in line when we arrived. The waitress and waiters looked busy preparing for opening.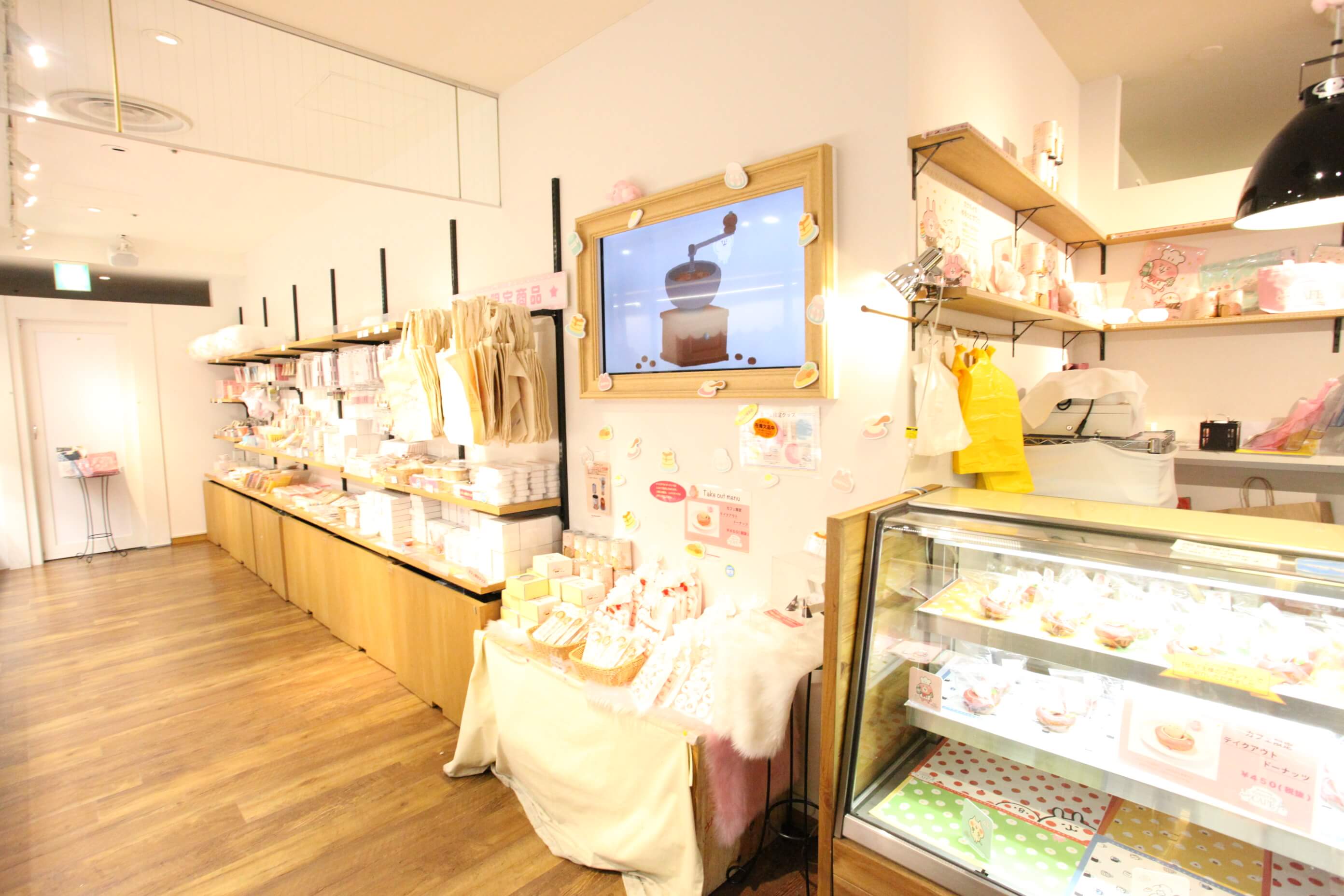 There are tons of goods that you can buy at the official store.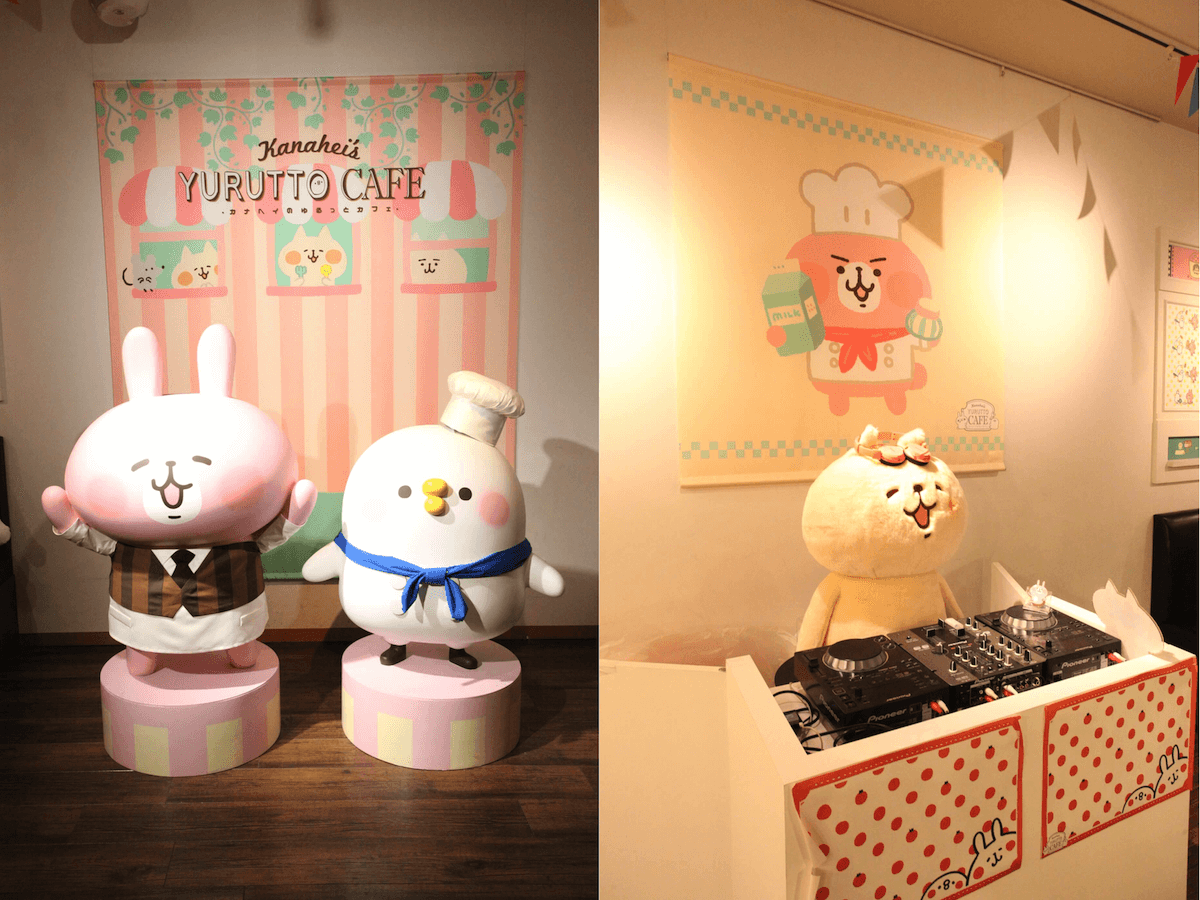 Here are the Photo booth with Piske & Usagi at the entrance, and the DJ booth!?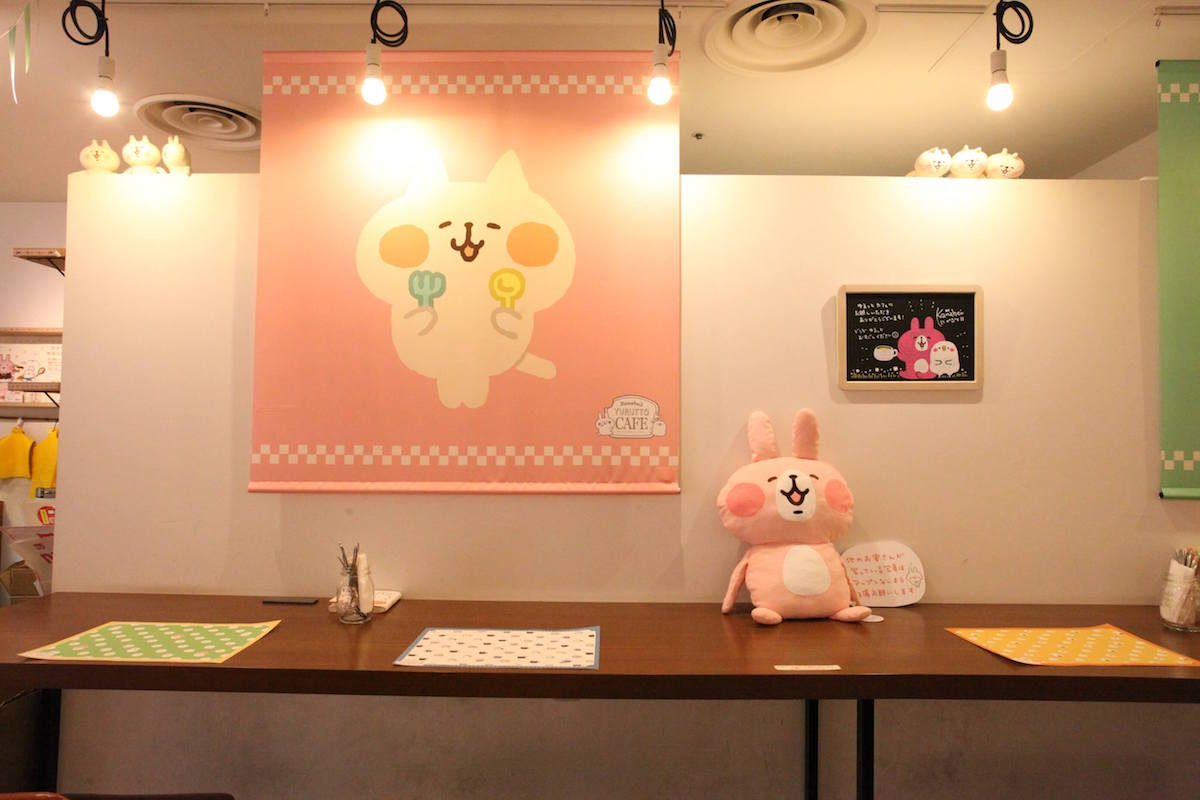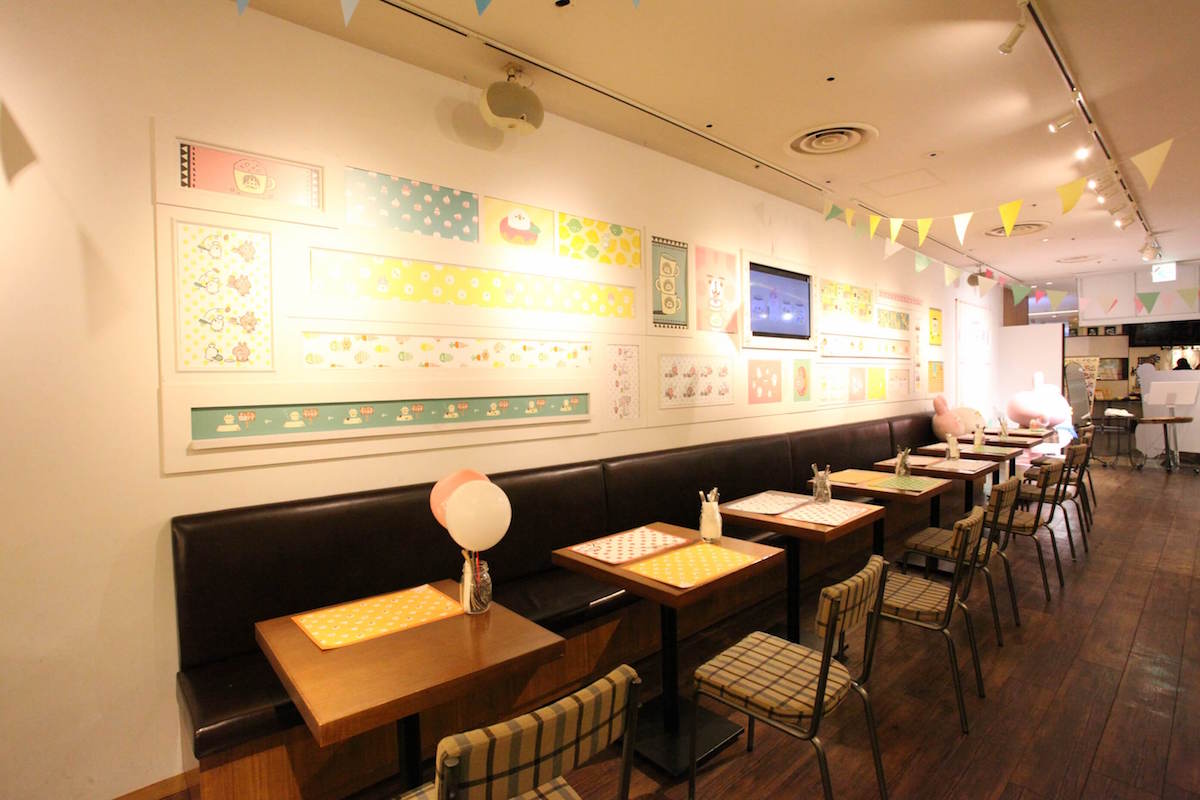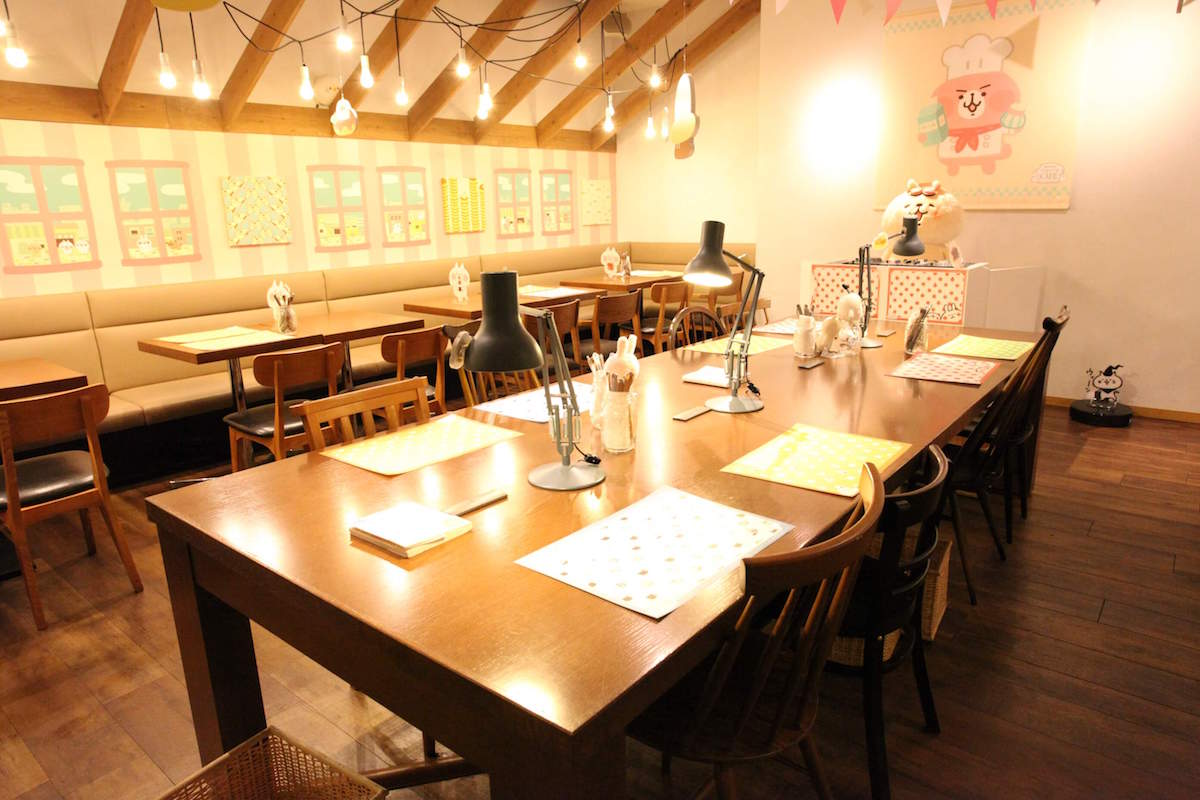 The cafe has a cozy atmosphere with indirect lighting, and there are counter tables and island seats for parties of one, and the sofas seat 2~4 people along the wall.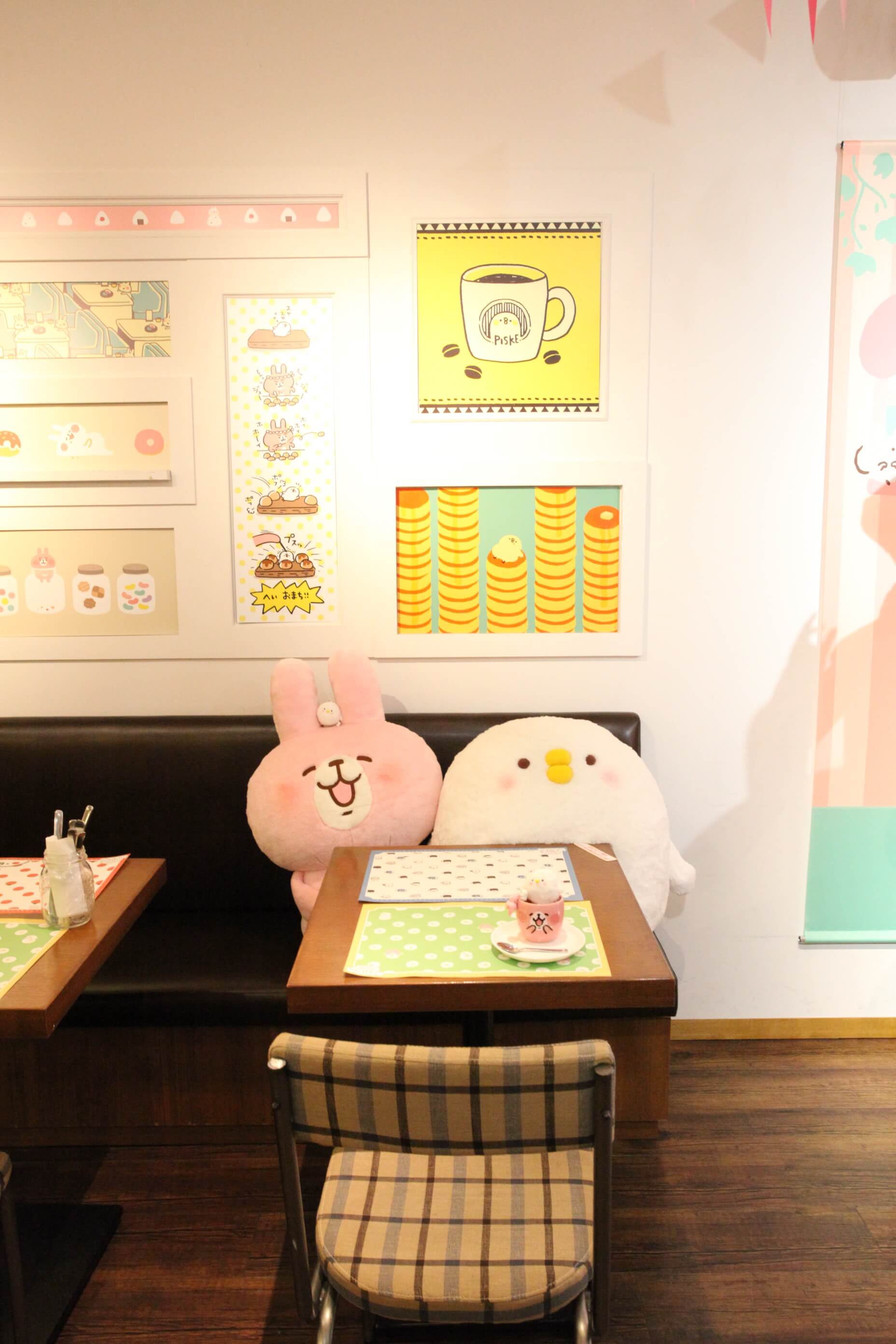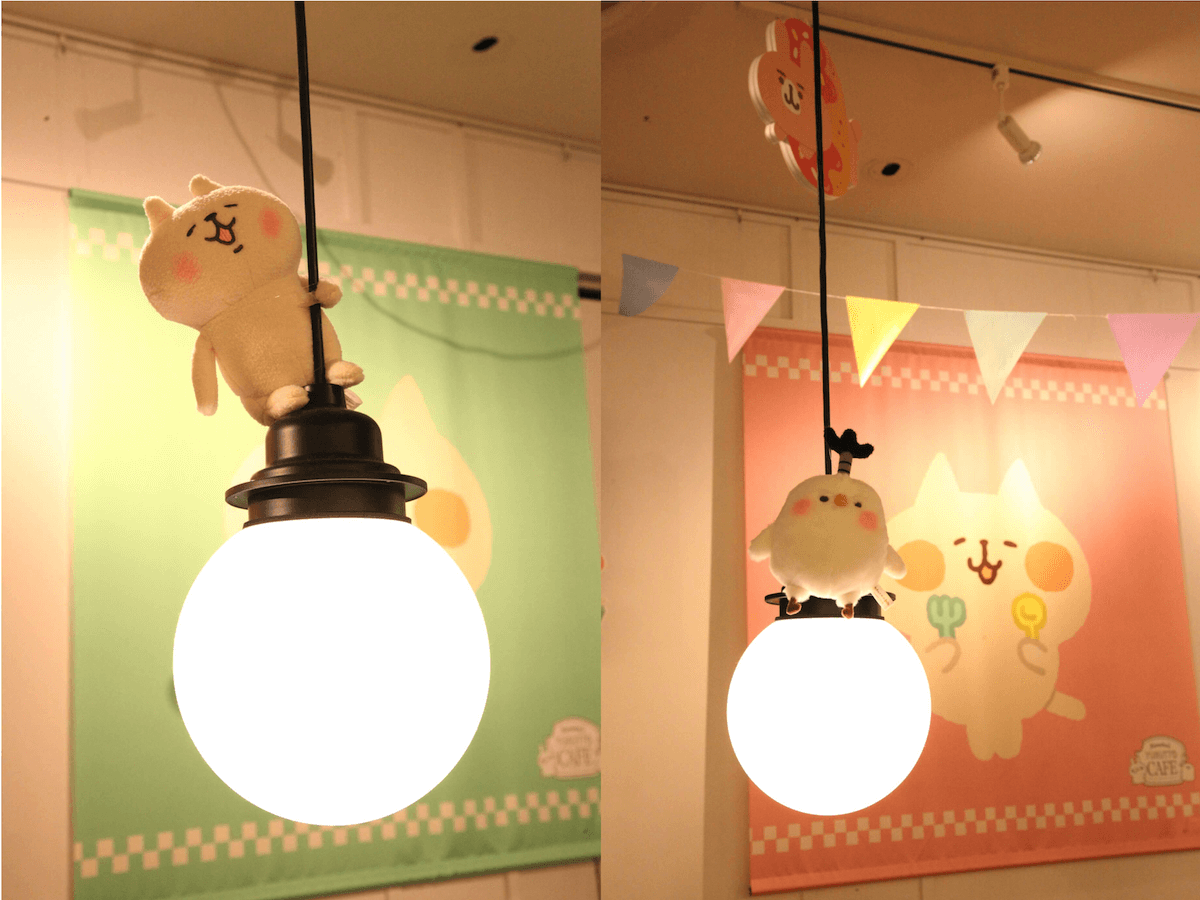 The interior decor is fun, and the customers walk around to search for Piske & Usagi everywhere inside the cafe. How many can you find in these photographs?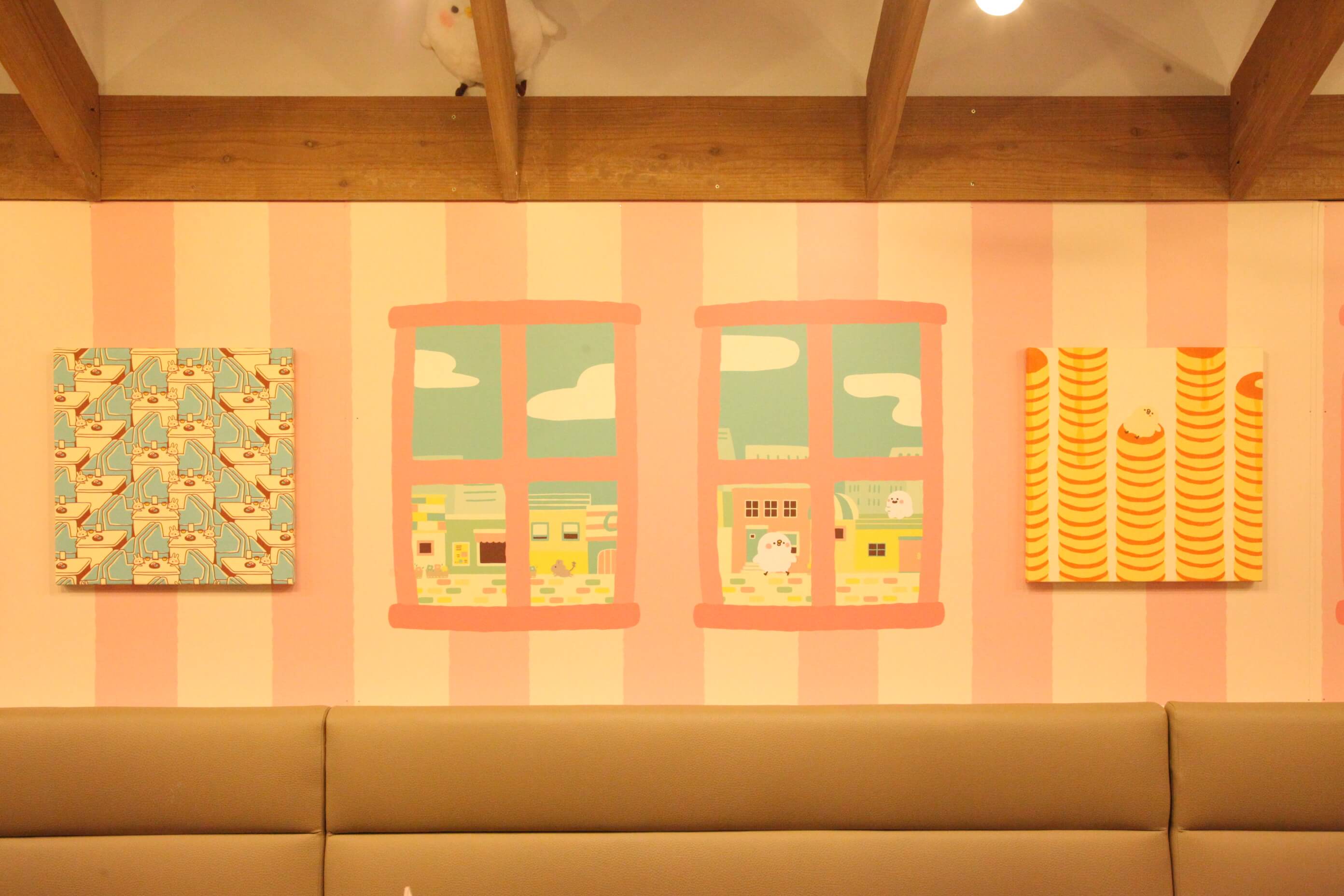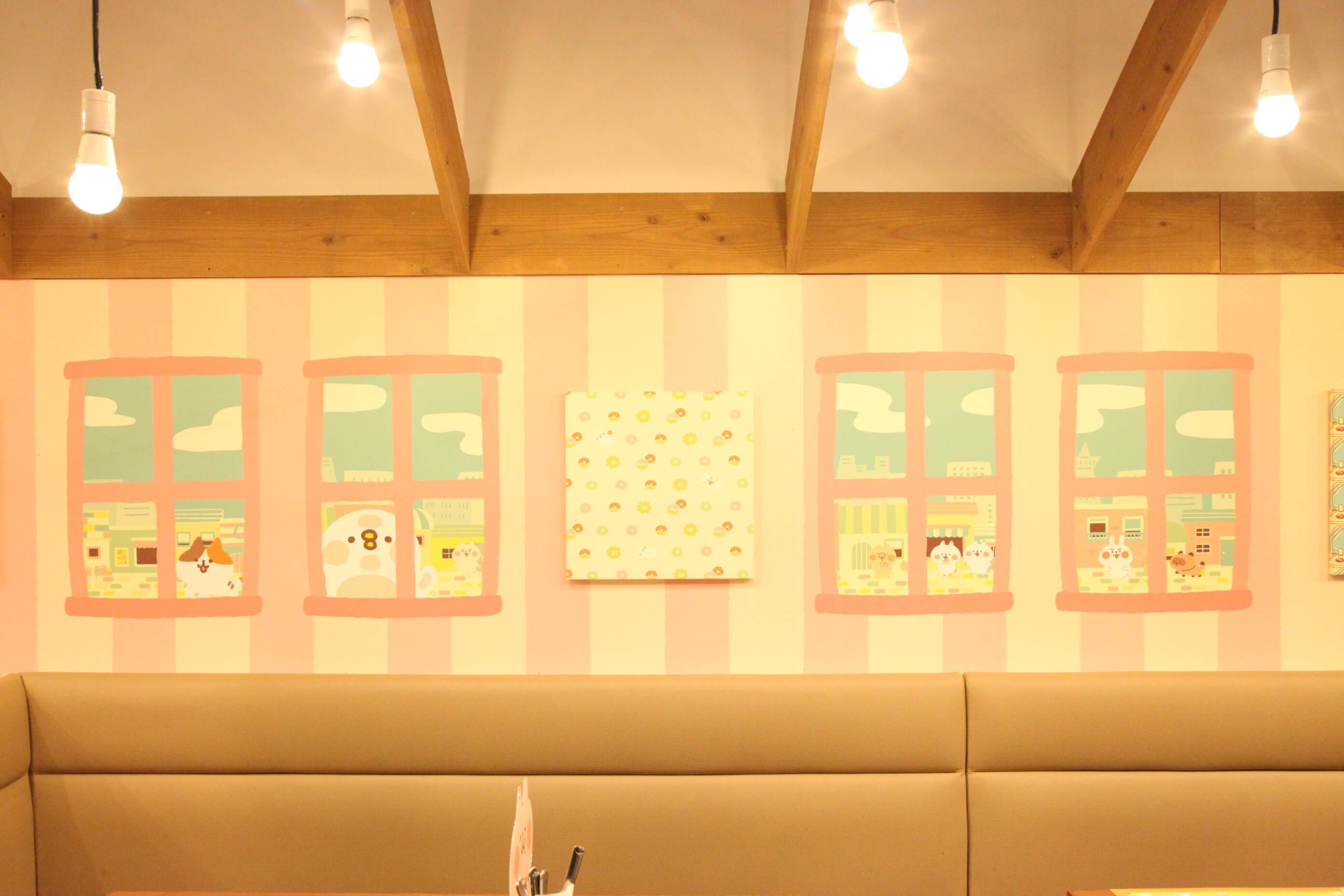 The producer of this cafe said that all the wall art are original creations by Kanahei especially for the cafe.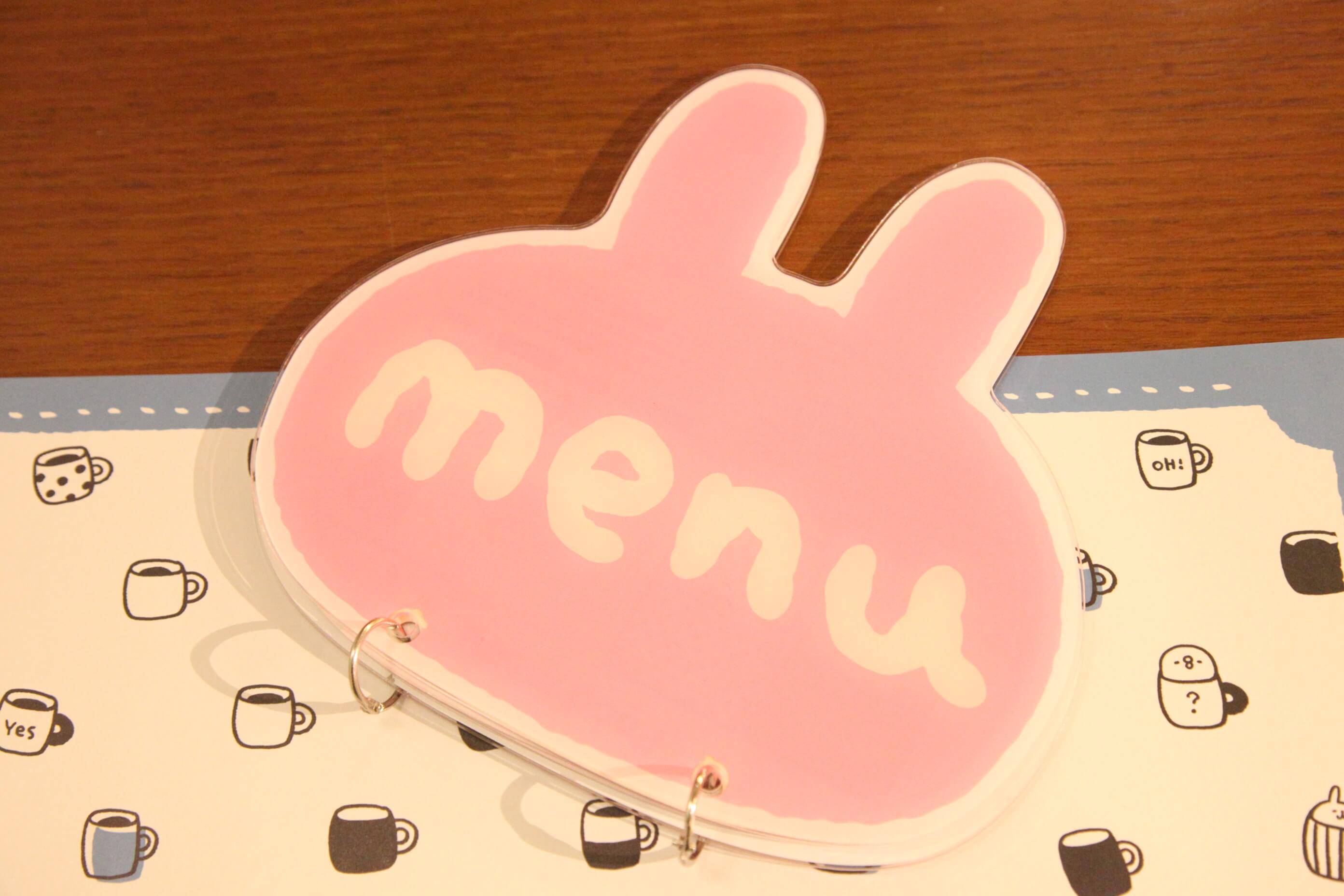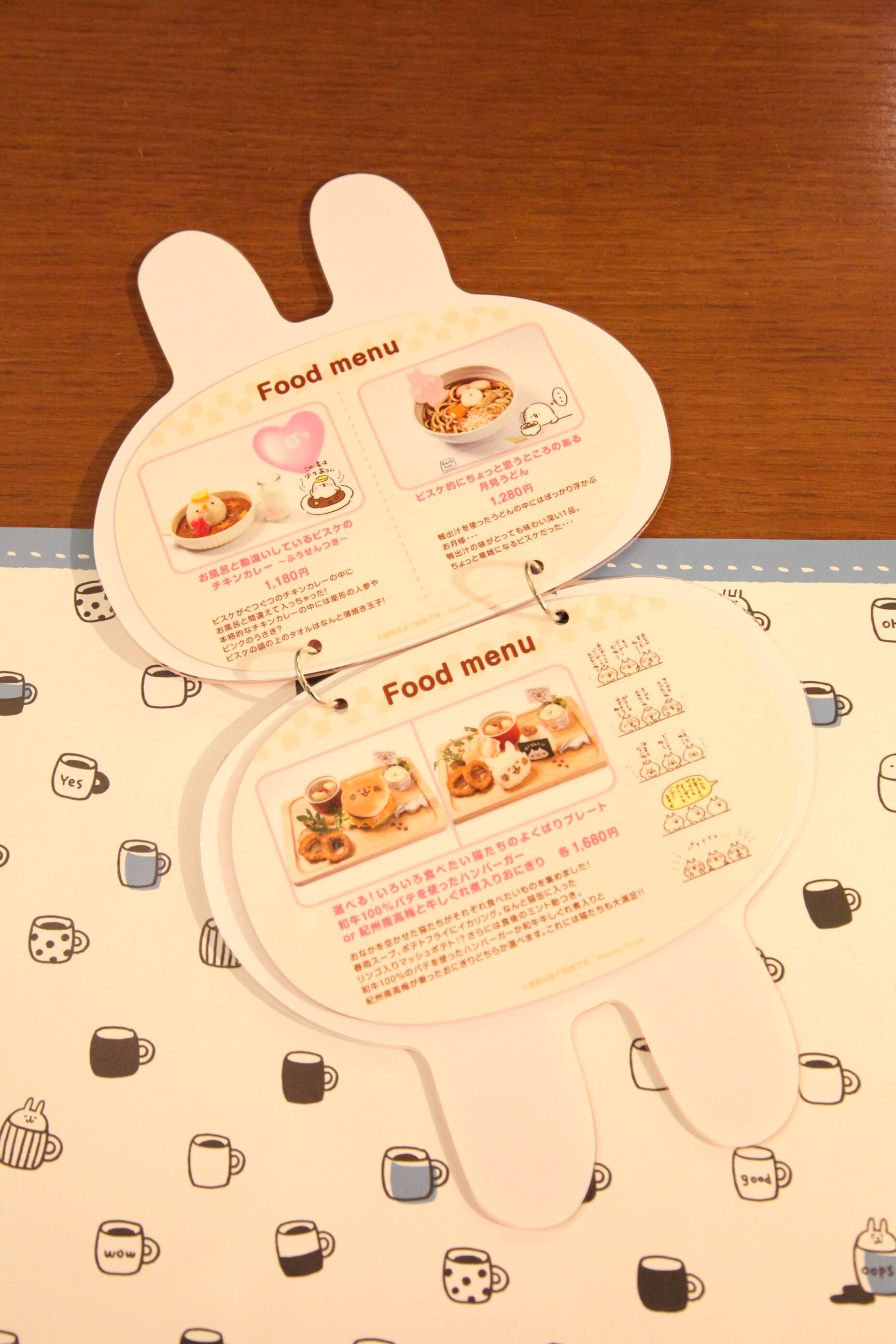 Whether the cafe collaborates with franchises, creators, or characters, the most important thing is food and drink. The customers will not be satisfied if either is not good enough, because they are necessary to appreciate the characters.
In other words, if the characters are popular and the menu is creatively delicious the collaboration project should attract fans eventually. In that sense "Kanahei No Yurutto Cafe" must have been definitely successful.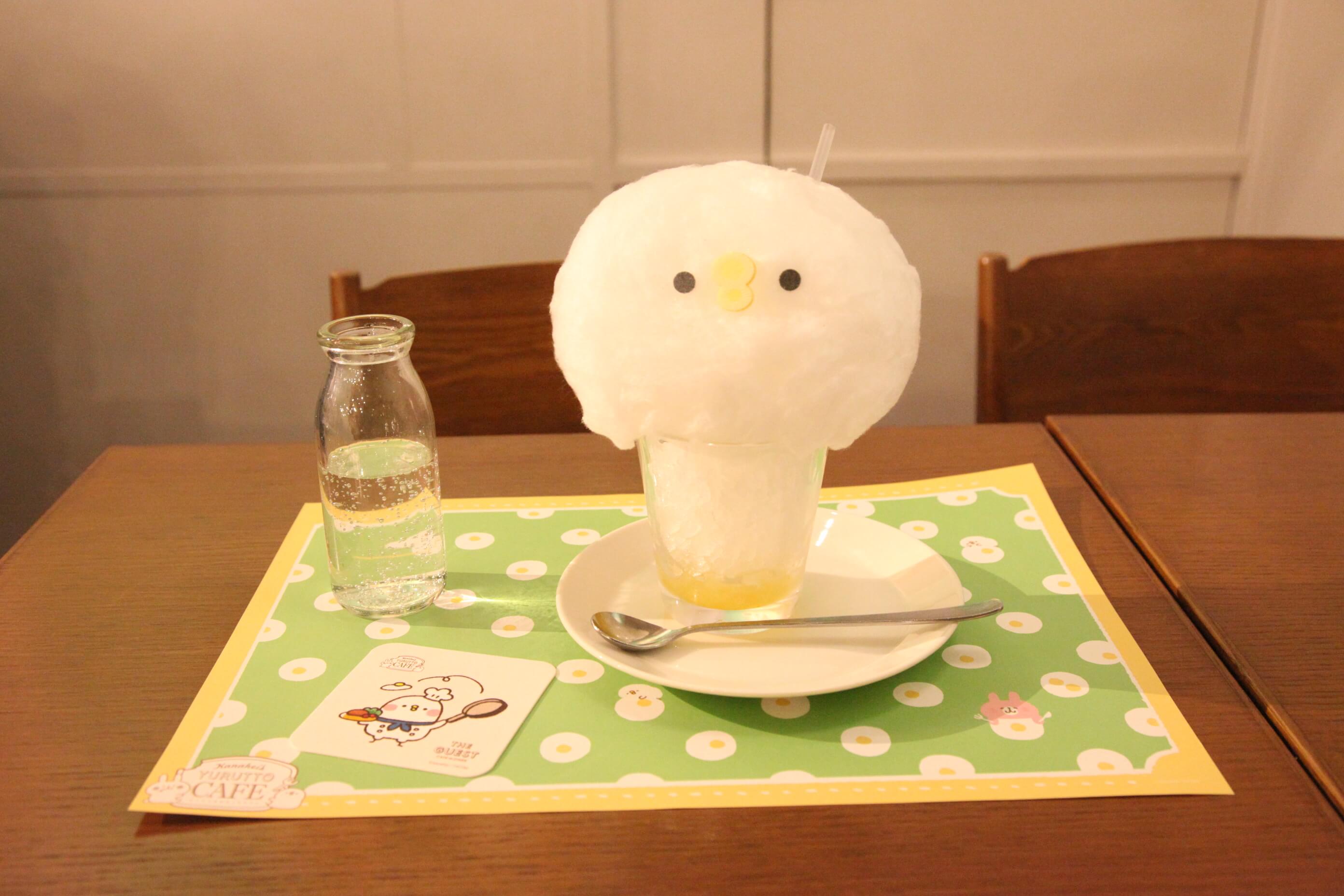 And so here it is..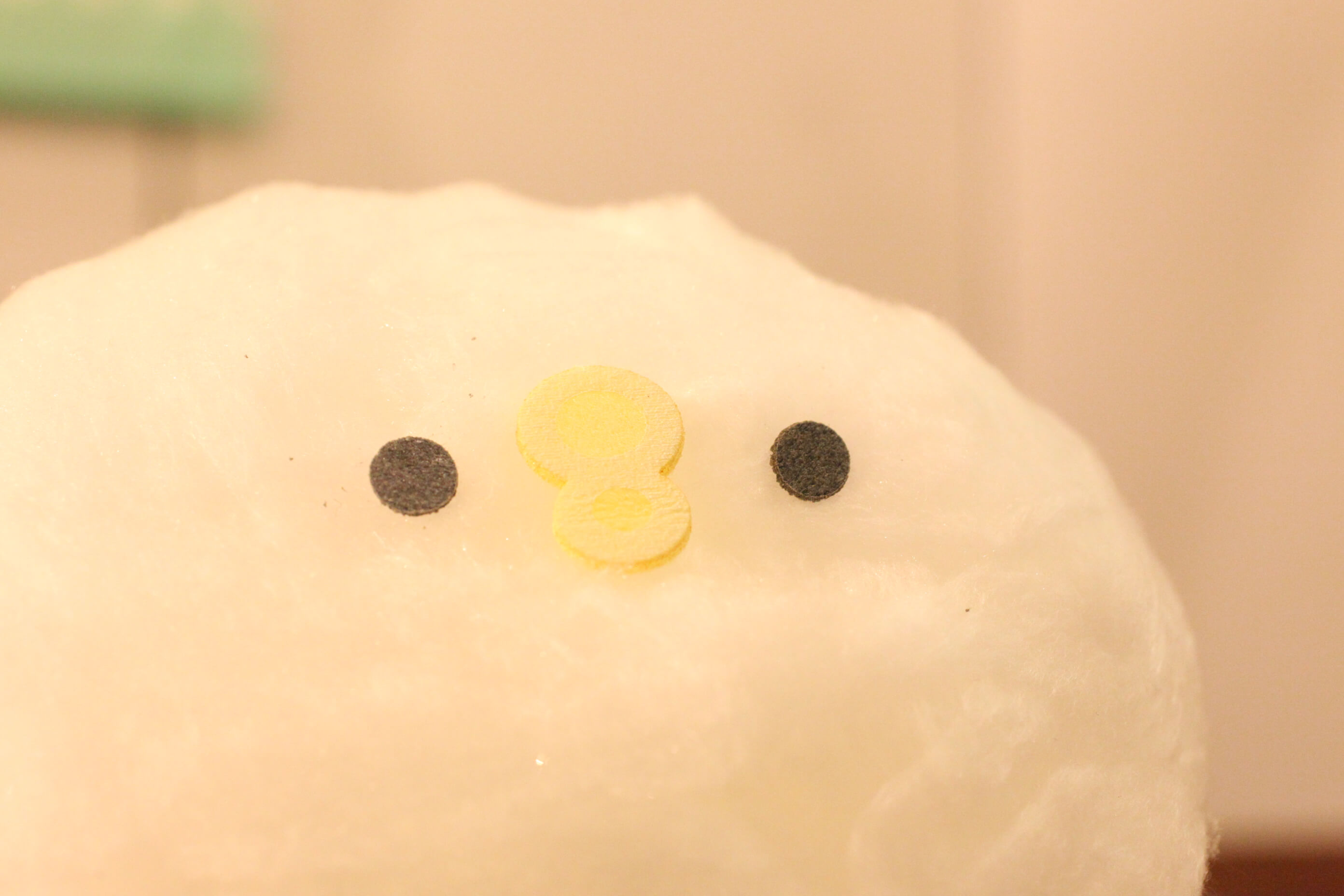 Isn't it brilliant? This is one of the drink menu called "Piske no Fuwa Fuwa Hatsukoi Watagashi Soda ~ A balloon included~" (Piske's Fluffy First-Love Cotton Candy Soda) (880JPY). This Piske is made of cotton candy with a Citron jam filling. All you need to do is to insert the soda from the top to blend it inside. How does it taste? It certainly is sweet and refreshing!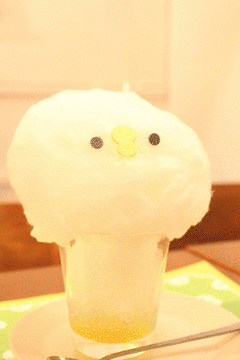 Just like this.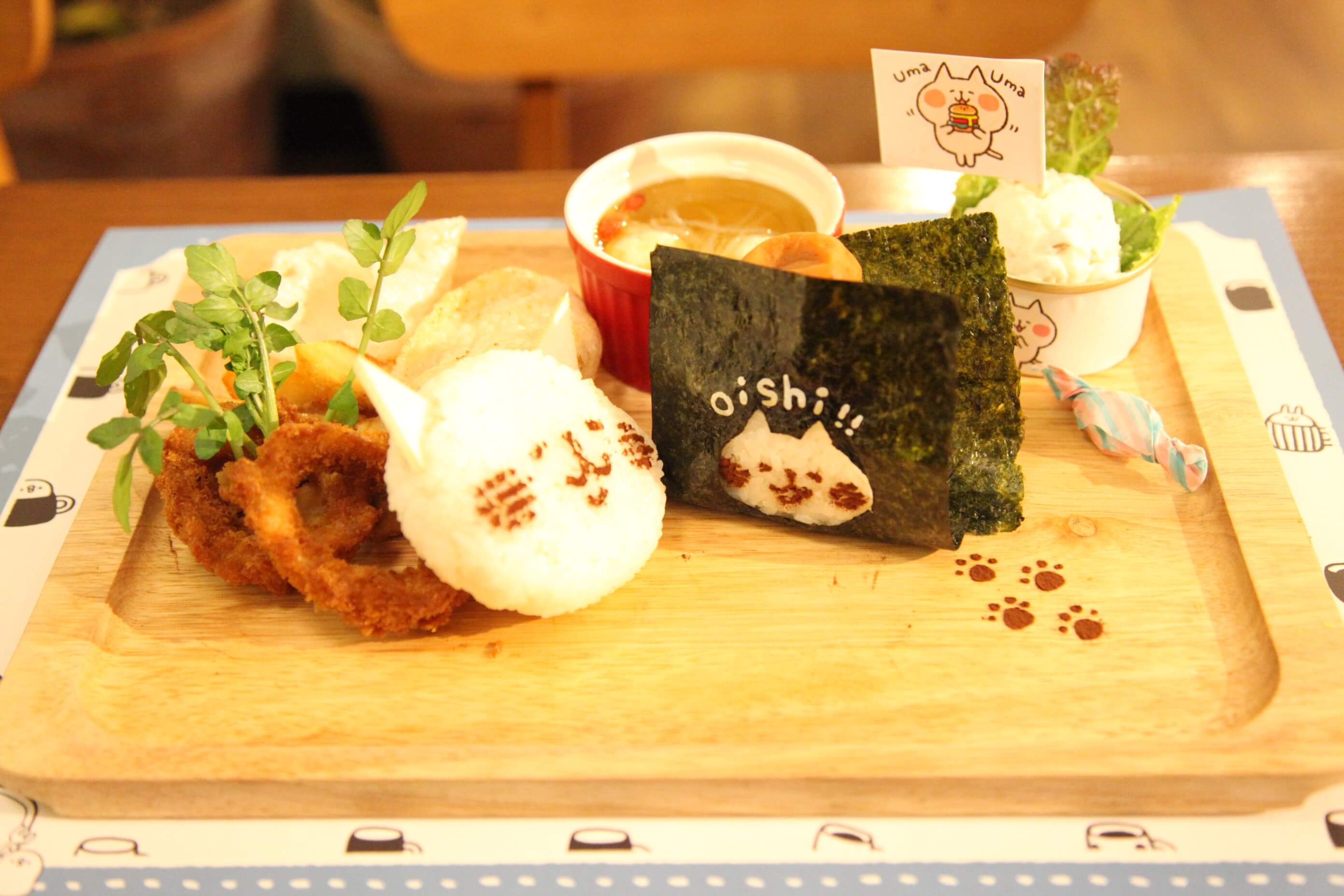 Nekotachi No Yokubari Plate (The Greedy Cats Plate) (1,680JPY)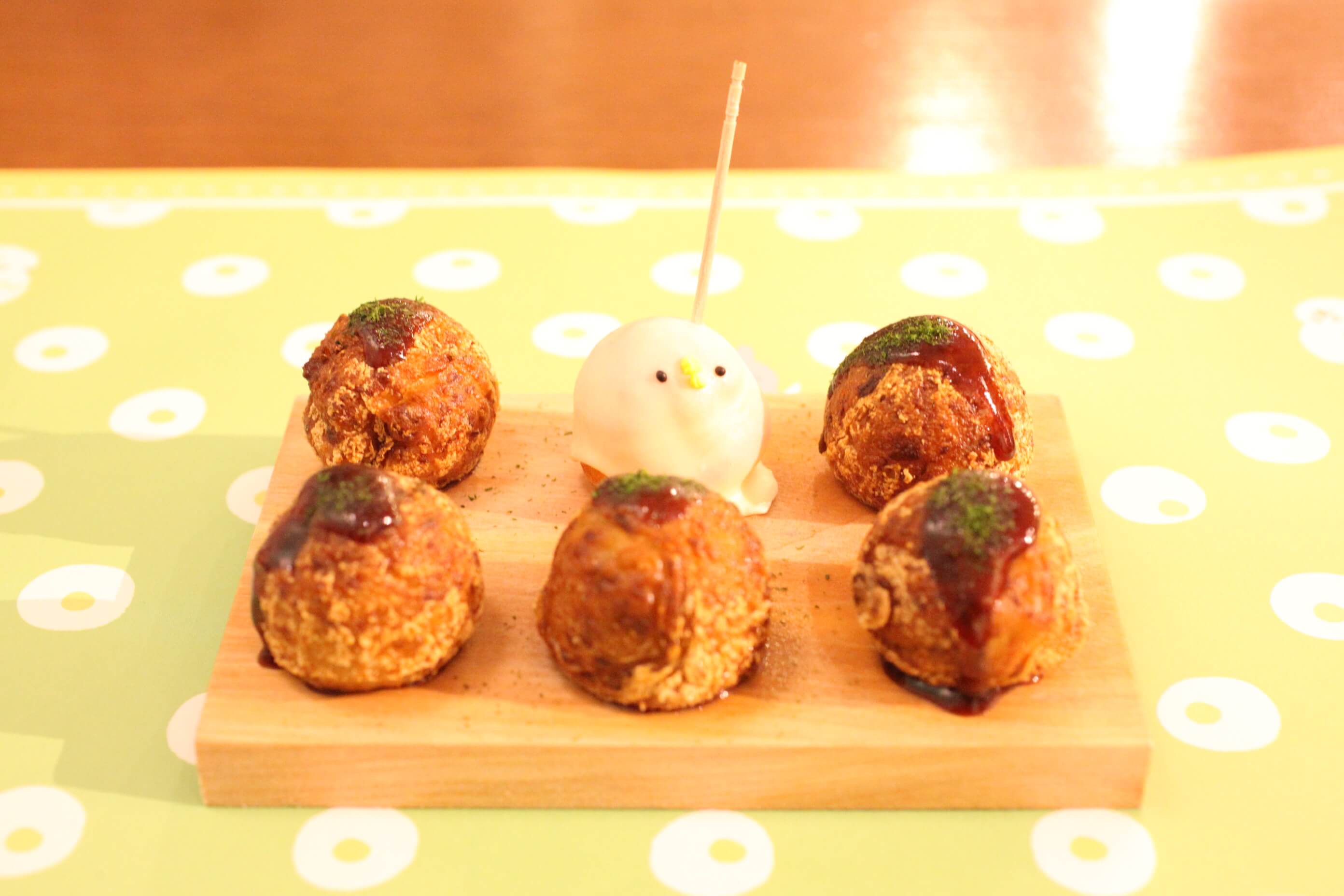 Takoyaki Ni Machigawareta Piske (Mistaken-for-Takoyaki Piske) (480JPY)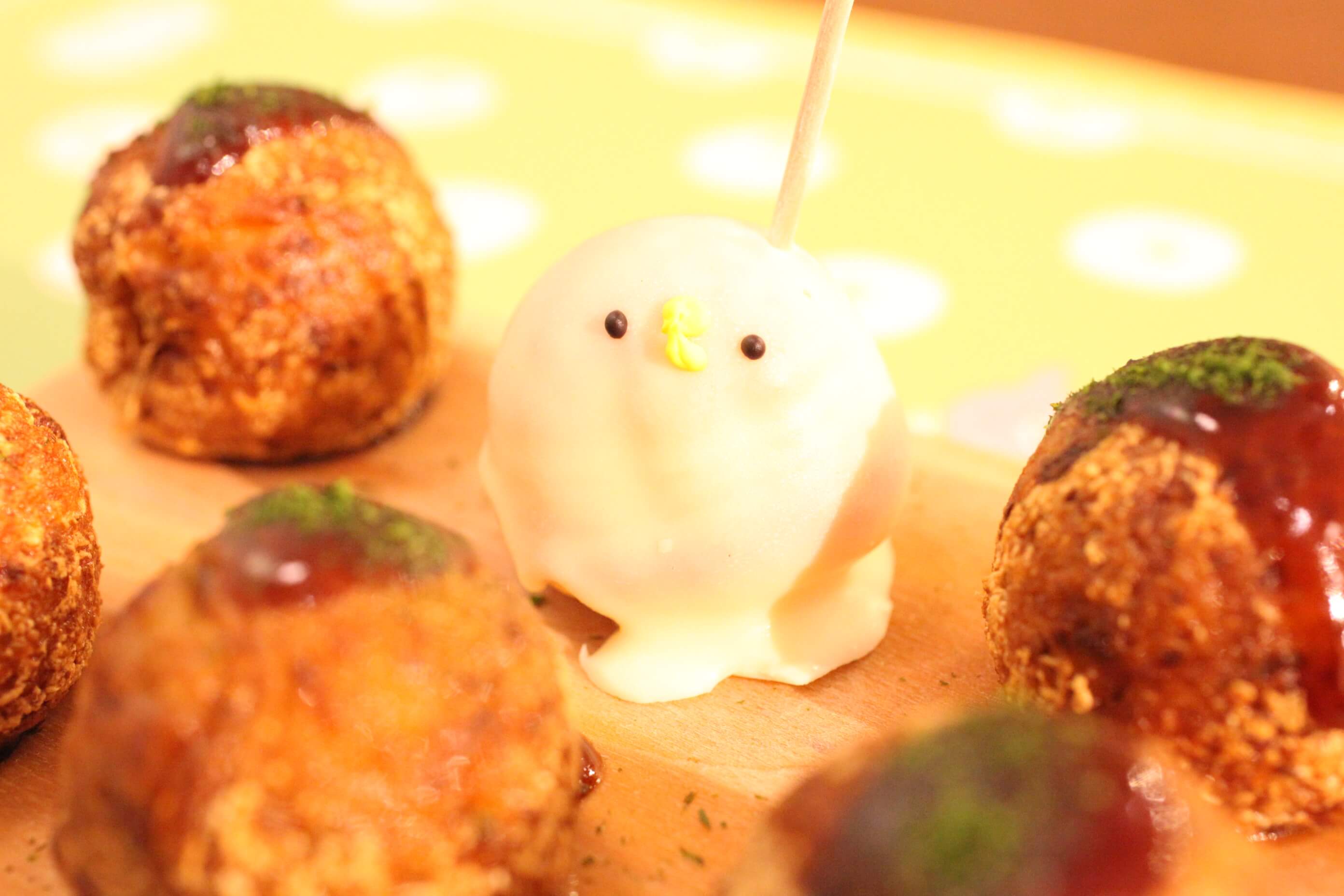 Piske is mistaken for Takoyaki..
There are more food and drinks, and to try all of them, you need to visit at least 5 times!
THE GUEST cafe&diner continues to collaborate with world famous characters and contents, and it is not easy just to pop in anytime but is definitely worth visiting if you come to Shibuya!
---
Kanahei's YURUTTO CAFE @ THE GUEST cafe&diner
This limited edition cafe collaboration has already ended
Location: Shibuya PARCO PART1F 7F THE GUEST cafe & diner, 15-1 Udagawa-cho Shibuya-ku, Tokyo 150-8377
Official twitter: https://twitter.com/THEGUESTcafe
Official Facebook: https://www.facebook.com/THEGUESTcafe
Official instagram: https://instagram.com/theguestcafe/
Copyright 2014 THE GUEST cafe & diner. All Rights Reserved.


---
JMAG is the education and media organization based in Tokyo to present creatively the otaku side of Japan. We report, review and create content to spread daily.