---
Choo-Choo! Welcome to Tokyo Station!
---
Thousands of commuters pass through Tokyo Station everyday - from businessmen on their way to work, to foreigners arriving in Tokyo for the first time with eyes wide open!
The gigantic terminal is home to several different lines, making it possible to go just about anywhere in Japan! There are trains that depart from Tokyo Station and head to popular destinations inside Tokyo, and then there are the fast trains (Shinkansen) that set off to locations farther away such as Osaka or Kyoto.
In Tokyo, Shinjuku and Shibuya are known to be super crowded stations, but Tokyo Station is just as packed with people. To deal with its huge amount of passengers, Tokyo Station has 3 separate areas - Marunouchi, Yaesu and the central part of the station - to help spread everyone out.
---
The Marunouchi Area
---
The east area of Tokyo Station is called the Marunouchi area. If you plan to go to see the Imperial Palace, this is where you must first go!
It may not have many shops, but the Marunouchi area is where you can see the newly restored, red brick front walls of Tokyo Station, making it a nice spot to take some pictures. There are also a ton of helpful spots for foreigners.
---
---
Recently, a new tourist information center for foreigners was opened near the North Exit of the Marunouchi area. There are staff members who can speak a variety of different languages, so if you have any issue in your travel, don't be afraid to go and ask them anything.
---
---
KITTE is located in front of the South Exit of the Marunouchi area. It was originally called the Tokyo Central Post Office, but was renamed KITTE, which means stamp in Japanese. 
The interior design was kept pretty much the same, but inside you can now find a museum, cafe, several restaurants and clothing stores, as well as a lot of other shops. 
There are even some famous brand retailers, popular overseas, such as Onitsuka Tiger and the Kaneko Optica Shop, both great places to buy presents for friends back home. 
Furthermore, on the B1 floor, there is a special area where they offer information for foreign visitors. If you are ever in the Marunouchi area, please check it out!
---
The Yaesu Area
---
In the eastern area of the Tokyo Station lies the Yaesu area - a shopaholic's playground. After the recent reconstruction, the area has grown even bigger than before. The main space of the Yaesu area is located in the underground shopping street where a lot of shops line up for your enjoyment!
You can find ramen restaurants and sweets cafes, as well as an entire street dedicated towards stores full of fun anime goodies!
---
TIC TOKYO (Tourist information center)
---
Near the North Exit of the Yaesu Area, you can find the TRUST TOWER N building, and inside there is a tourist information center. Staff members can speak Japanese, English, Korean and Chinese. Tickets can also be purchased here.
---
---
Check out the floor map here! (English/Chinese/Korean)
You can find tons of shops based on world renowned characters - including the Hello Kitty, Ultraman and Miffy shops - as well as the following amazing stores, cafes and restaurants!
---
Donguri Garden
Come here to get your hands on goods from famous anime published by the legendary Studio Ghibli!
---
NHK Character Shop(DOMO-KUN)
In this shop, you'll find a variety of adorable character goods from the famous Japanese broadcaster NHK. You can't buy Domo-kun goods in Akihabara, right?
---
Gundam Cafe
Are you a Mobile Suit Gundam fan? Well then, you better check out the Gundam Cafe and feast your eyes (and your stomach) on the delicious Mobile Suit hamburger!
---
Jump Shop
This shop is full of goods from everyone's favorite Shonen Jump series. This, of course, includes Naruto. The manga may have already ended, but an exhibition is in the works, so what better way to prepare than with some nostalgic items from the Jump Shop?
---
Pokemon Store
Pikachu is waiting for you in his cute, limited edition Tokyo Station attire. Gotta catch 'em all - and by 'em, I mean adorable Pokemon goods!
---
---
This is one of the most famous tempura places in Tokyo! If you are ever in Japan, you should definitely check it out!
---
---
Here you can eat or take out "anmitsu", a Japanese traditional sweet.
---
Inside Tokyo Station
---
Tokyo Station is filled with an array of shops, restaurants, recreational facilities and much, much more! If you wanted to, you could surely spend an entire day inside the station and still be left with unexplored areas. Since there are obviously too many to list now, here is one that exemplifies the world of trains in Japan. Meet little Pensta!
---
---
Tourists who stayed in Japan long enough to need one of these train cards for JR are probably familiar with this cool character, Pensta, the adorable penguin mascot of the digital commuter card SUICA.
---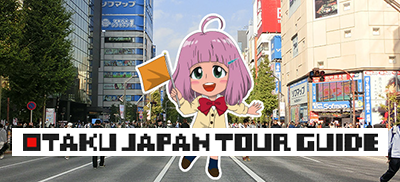 We would love to help foreign tourists in Japan by providing interesting information about Japanese culture (including the otaku subculture, of course) while also saving you money and time! Please check out our site for more information about sightseeing in Japan!