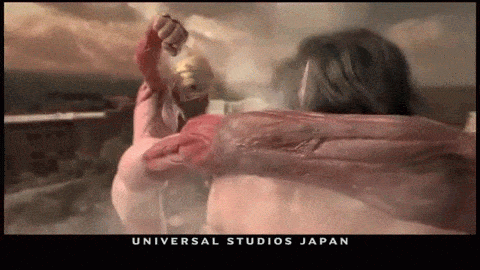 In 2016, Universal Studios Japan in collaboration with Cool Japan, is set to release further improvements to their attraction for the upcoming new year. In 2015 this collaboration notably included the unveiling of the "Attack on Titan the Real" (進撃の巨人・ザ・リアル) attraction, which is set to be improved in 2016 as the "Attack on Titan the Real 2" . This will be open from January 15 to June 25, 2016. Universal Studios Japan is located in Osaka, and is one of four Universal Studio theme parks in the world. Other attractions apart from this collaboration include a ride themed around the J-pop singer and creative persona Kyary Pamyu Pamyu, "Evangelion The Real 4D", Resident Evil, and Monster Hunter. But before they reveal the 2016 version of the Attack on Titan attraction, here's a quick look at what it was like in 2015.


---
Life-size Titans!
---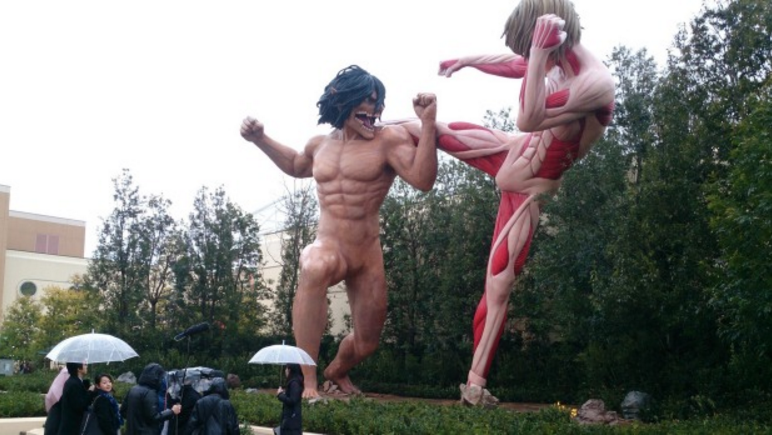 The attraction features a 15 and 14 metre high, life-size replica of Eren and Annie fighting it out in their titan forms. This would make the perfect background for a selfie-op to show off to your friends.


---
Remember that scene in the first episode where Eren's mom dies?
---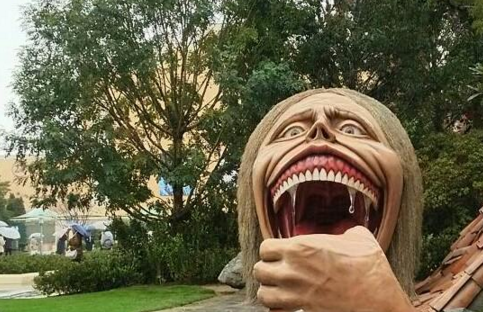 Thanks to this awesome collaboration, you can now recreate her death and pose happily inside the palm of the titan's hand as someone takes your photo! The titan kindly remembers guests to also smile with their teeth.


---
Life-size models of the Survey Corps members!!
---
Low-key have a crush on one of the Survey Corps members? This attraction provides guests with life-size models of Mikasa, Armin, and Levi for guests to bask in the presence of these characters who have been made into the three-dimensional. They have been sculpted with the latest technology in modelling that provides guests with models that are highly refined in detail to match the character's assumed skin texture and physical appearance.


---
Eat like a Survey Corp member!
---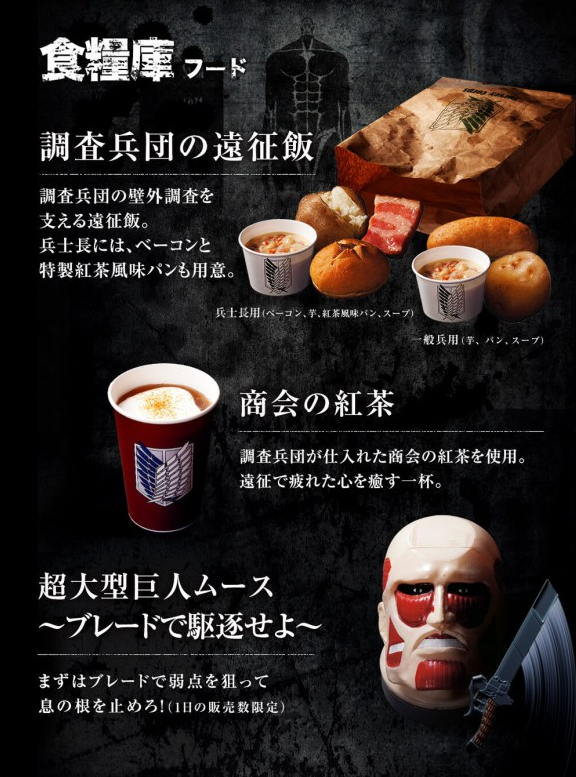 This attraction also provides guests with the opportunity to eat like a survey corp, as they get to try the "Survey Corps' expeditionary rations". This attractive selection of food comes in two meal variations for regular soldiers and leaders. A potato, bread, and soup, are included in both sets, but leaders get a bonus of black tea-flavored bread and a slice of bacon. In addition to this, black tea lattes and a colossal Titan mousse which comes with a toy blade are also available.