There are amusement parks, and then there are anime amusement parks. Amusement parks in anime are depicted as being fun places full of bright lights, tons of people, and lots of sounds and sights to take in. ...If they're open to the public, that is. Once a theme park closes down, it becomes a horror movie set.
If the fictional amusement parks below leave you craving the real thing, scroll down to the end of this article for some awesome real amusement parks based on anime.
Tickets please, it's time to ride the amusement park roller-coaster.


---
Great Place for a Date
---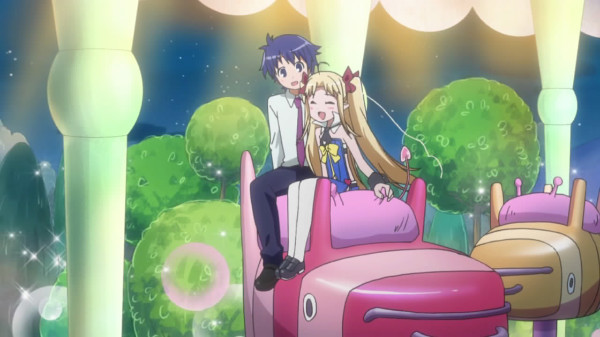 Amusement parks are a favorite date spot for a number of anime. There's a tangible thrill and excitement in the atmosphere when you walk through the gates. Amusement parks provide an opportunity to go on a sugar high with some cotton candy, win prizes for your date, or even hold their hand… so you don't get separated, of course!
Lotte takes Naoya to an amusement park on their first date in Astarotte no Omocha. It happens to be the perfect spot for the two to bond, especially since the park turns out to be a private spot for them, with the couple as the only visitors.



On the other hand, some amusement parks seem like a bad date idea, like Clovisland in Code Geass. Rumor has it, any couples who go on a date in this theme park are doomed, and will soon break up. What a waste of a beautiful park…


---
Abandoned Amusement Parks are Creepy
---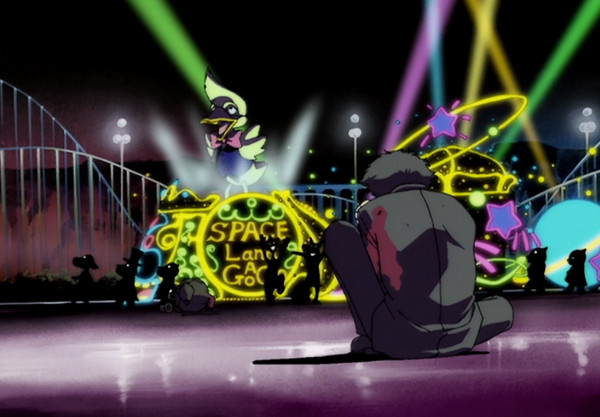 Never visit an amusement park after it's closed down. Seriously. Even horror greats like Alfred Hitchcock recognize shut down amusemet parks as places of doom and despair.
Cowboy Bebop throws us headfirst into Spaceland to show the horrors of an abandoned amusement park. During the day when the crowds flood into amusement parks, the music and sounds of the rides are fun and festive. At night, when not a soul is around, they turn eerie. One glimpse at the half-alive amusement park in Cowboy Bebop is enough to send shivers down your spine.


---
In the Business of Fun
---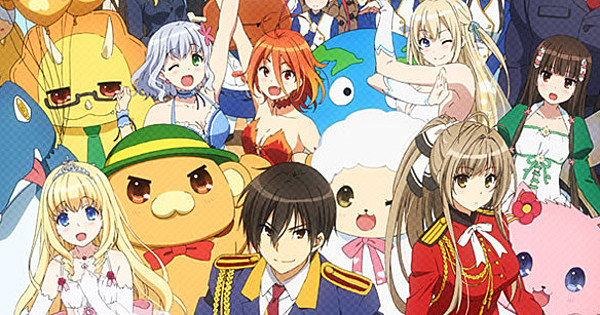 How does a park go from being full of life, to a decrepit old dump? It's all business, baby. Amagi Brilliant Park gives a unique glimpse into a park on the brink of closing down. Seeing the park from behind the scenes demystifies it a bit, even if Amagi is not exactly the most typical amusement park...


---
Anime-Based Amusement Parks in Real Life
---
Theme parks and anime don't just come together on the screen: there are a few places in Japan where you can see your anime come to life with rides and attractions.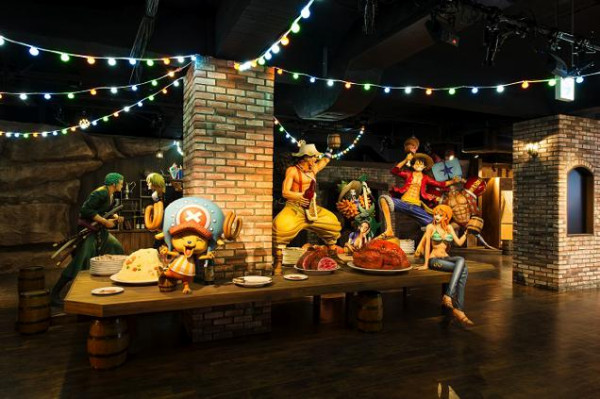 Photo credit: Biglobe


The One Piece Tower, for instance, opened last year to celebrate the 15th anniversary of the One Piece anime. Visitors to the Tokyo park can play some carnival games, check out sculptures and recreations of some of the characters and locations in the anime (like the anime's ship), eat One Piece-themed food, and watch a live performance.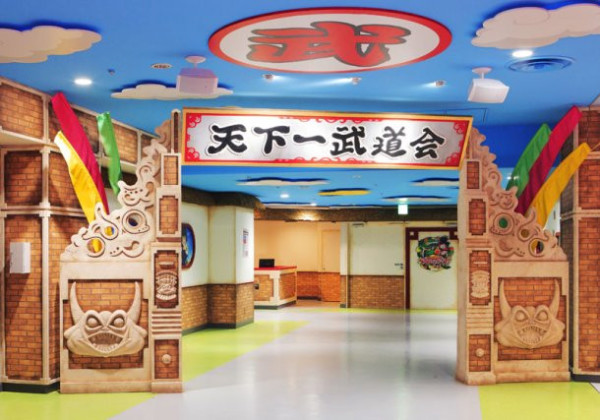 Photo by: Crunchyroll


One Piece is featured in another anime theme park, the Shonen Jump Park inside a mall in Ikebukuro. Aside from everyone's favorite seafaring crew, the indoor park also dedicates space to other popular shows like Dragon Ball, Naruto, and other Jump favorites. You won't find any roller coasters here since the space is indoors, but you can try your hand at obstacle courses and puzzles themed around the different anime.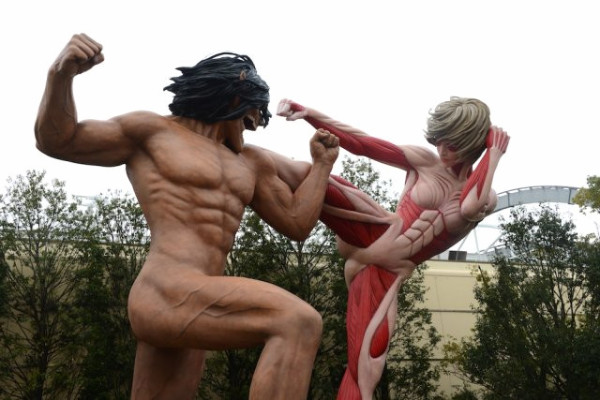 Photo by: Crunchyroll


Of course, neither of these amusement parks compare to the anime theme parks you can find inside Universal Studios Japan. Here, you will find yourself in the middle of a battle between giants in the Attack on Titan attraction or surrounded by references to Neon Genesis Evangelion in the Evangelion attraction. The Attack on Titan theme park, in particular, is a wild one. Who hasn't wanted to see what it's like to be devoured by giants created with "the world's most advanced technique to recreate humans?"