Everything about Samurai Champloo is unconventional and fresh. From the graffiti-esque art, to the episodic nature of the storyline, to, most notably, the soundtrack which is a magnificent mix of instrumental hip hop, jazz, and pop music—Samurai Champloo is unlike any other anime.
Let's go "Behind the Music" and take a look at the composers and performers who were instrumental in making Samurai Champloo the powerhouse that it was, and what they are up to today.
https://www.youtube.com/watch?v=4OuRajFzMYI
https://www.youtube.com/watch?v=8U3sThzr-CY


---
Nujabes
---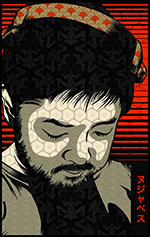 According to Wikipedia, Nujabes was born Seba Jun on February 7th, 1974 in Shibuya, Tokyo, Japan. Working under the name Nujabes (an anagram of his real name) he made a name of himself as a hip-hop producer and DJ.

Nujabes was known for creating fusions of instrumental hip hop beats and jazz to create a very "mellow, nostalgic, and atmospheric sound."

He said in an interview with Sound and Recording Magazine in 2003, "I started making tracks because I wanted to hear music that sampled the old soul and jazz I liked…I wasn't thinking about making a song at first. It was more a case of, 'If I loop a sample from this record, then put another sample on top, what will it sound like?'…When I made my first loop, it was all I listened to for an entire day."

On February 26th in 2010, Nujabes was involved in a fatal car accident. His death prompted the creation of multiple tribute albums from many artists, continuing his legacy of unique and rich sounds and music.

Nujabes had a hand in a majority of the songs in Samurai Champloo, but the most popular example from the OST is "Battle Cry."


---
Fat Jon
---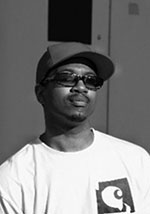 Fat Jon, or Jon Marshall, was also part of the production team. He has worked as an emcee, producer and DJ and is currently a member of the hip hop outfit "Five Deez."

He has started his own record label, called ample soul, where he seeks to create a place where artists can come and make "music because they love it." His current projects and other collaborations can be found there: www.amplesoul.com.

Of the songs that Fat Jon worked on, one of the best ones is "Your Purpose," which is originally from his album "Afterthought."


---
Tsutchie
---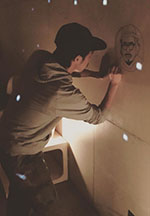 Tsutchie, whose real name is Tsuchida Shinji, is a well-known producer and DJ, in addition to a member of the group "Shakkazombie," which has had songs featured in anime like Cowboy Bebop.

He likes to keep a low profile, but seems to enjoy taking photos of his (really cute) cats and posting them to his Instagram account, @tsutchie.

"Sincerely" is a great example of a song that Tsutchie worked on on the Samurai Champloo OST.