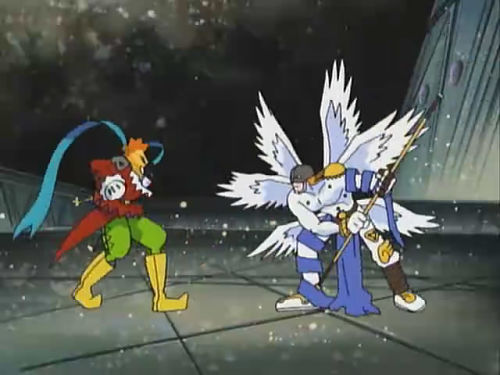 Piemon and Angemon square off against each other


Digimon (short for Digital Monsters) are digital lifeforms that inhabit the Digital World. They can resemble animals, machines, mythical creatures, inanimate objects, or even humans. Every Digimon knows how to fight and they will battle for various reasons.


---
Reasons for Fighting
---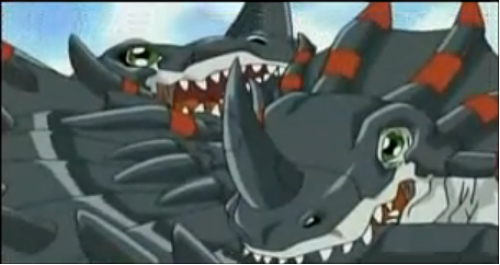 Two Monochromon battle over territory


Unlike the creatures in similar shows like "Pokémon" or "Monster Farm: Legend e no Michi", Digimon vary greatly in intelligence. Some could be described as clever animals while others are more intelligent than people. One Digimon may simply fight over territory while another seeks to become ruler of the entire Digital World. The various Digimon series often feature the latter, who use their minions to fight against Digidestined and their partners.


---
Digivolution
---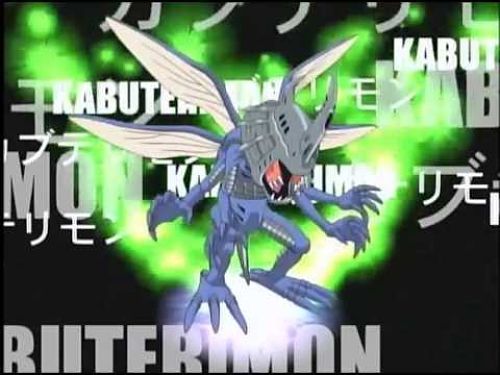 Kabuterimon finishes Digivolving from Tentomon


Every Digimon has a natural lifecycle where they Digivolve and become new, stronger Digimon over time. All Digimon are hatched from Digi-Eggs at the Baby level and move onto In-Training, Rookie, Champion, Ultimate, and finally to Mega. Digimon have a very long, possibly infinite, natural lifespan so Digivolving from one stage to the next can take decades or even centuries. The exception to this is Digimon with human partners. A Digidestined can use their Digivice and other tools to give their Digimon bursts of energy, allowing them to temporarily Digivolve to their later forms. Generally a Digimon cannot defeat another Digimon who is at a higher stage of Digivolution. For example, most Champions could not defeat an Ultimate and a single Ultimate level Digimon could generally defeat multiple Champions with minimal effort.


---
Attacks
---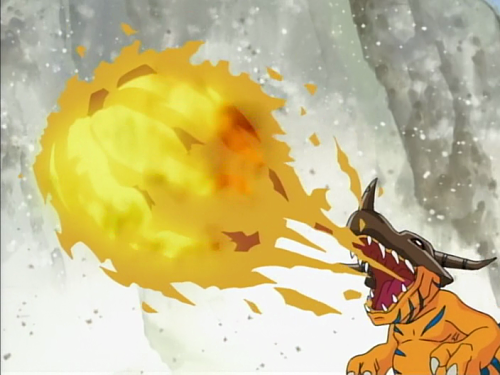 Greymon unleashes a fire ball with his Nova Blast attack


All Digimon have at least one attack, although most have two or more, for use in battle. While Digimon do fight using punches, kicks, and other bodily movements, Attacks are much more powerful and are generally used to heavily weaken opponents or to finish them off.


---
Death
---

Hikari stands in Primary Village, where Digi-Eggs reform


When Digimon battle each other, it is usually to the death. However, in a way, Digimon never really die. A Digimon who is killed is reincarnated; the data that formed that body becomes a new Digi-Egg and they are reborn. Sometimes a revived Digimon retains memories of their previous life, the exact rules on that vary between the different shows. Despite this usual method, it is possible for Digimon to die permanently.


---
Fighting in the Digital World is a bit harsher than most other shows where people join up with monster partners, but that just makes the battles of "Digimon Adventure" even more thrilling and heart pounding!