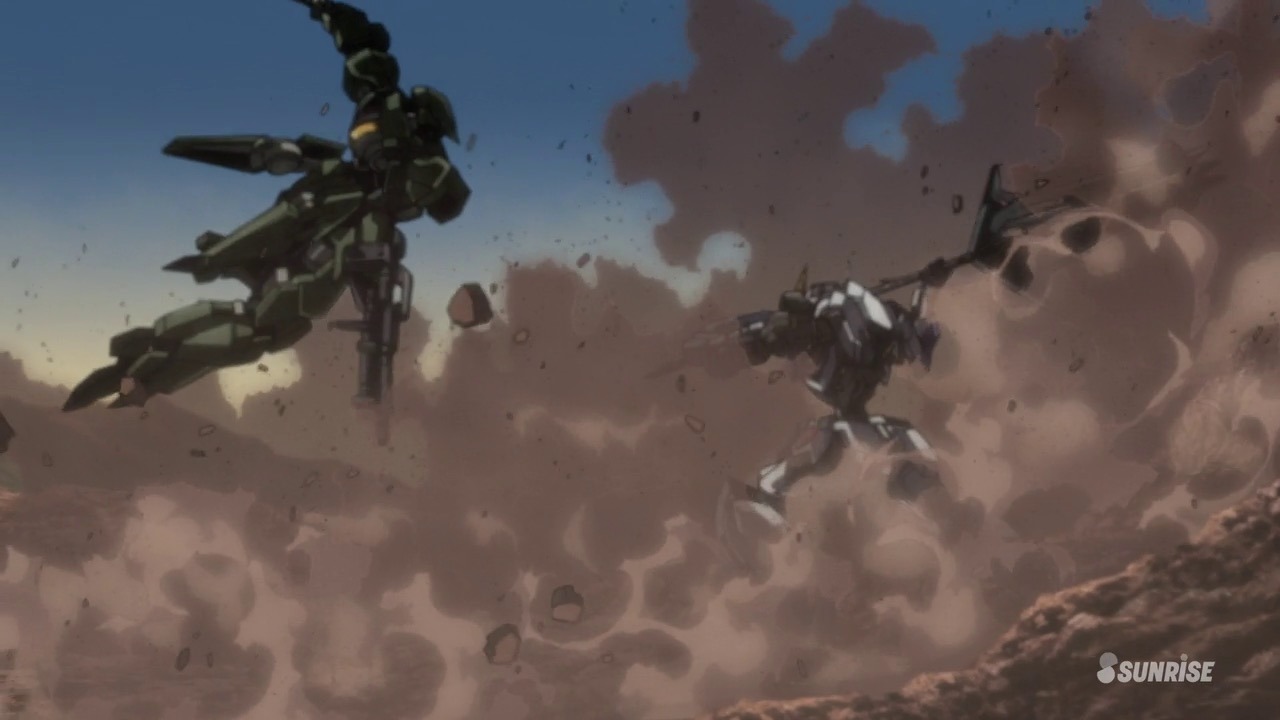 Mobile Suit Gundam is a name with such a long a storied tradition in anime with so many iterations and evolutions that it's impossible to know what a modern Gundam fan even wants from the franchise anymore. Are you an old school UC fan who has nothing but scorn for everything not set in the original timeline? Are you a fan of mid-90's Gundam with their wildly varying tones from super-powered G Gundam to the more depressing kill-them-all affair? Are you a fan of the pretty-boy era Gundam starting with Gundam Wing and through to 00? It's honestly impossible to tell whether Gundam fans will like Iron Blooded Orphans. Will the focus on a ragtag group of mercenaries be appealing to those fans of the 08th MS Team anime? Or will the fact that all the guys have to drive the robots while shirtless attract fans of Gundam Wing? Rather than compare them all, I am going to act like this is a totally new anime and see how appealing this could be to a newer anime fan with little to no affection or knowledge of Gundam.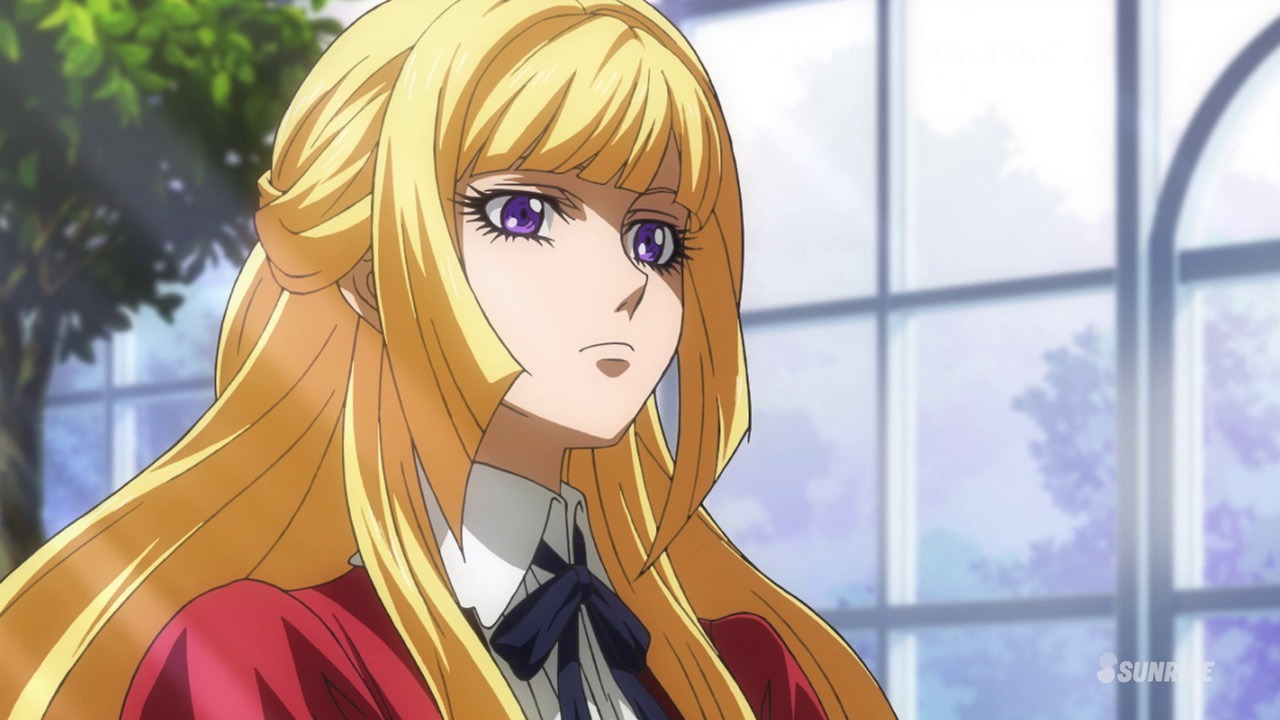 We start on this brand new anime that totally doesn't come from a long and storied franchise on Mars. The people on Mars are not terribly happy. They want independence from Earth so those mean Earth people will stop subjugating them, taxing them without representation and other typical mean things. They are sending the daughter of a politician over, Kudelia Aina Bernstein, as a representative of the Mars independence faction to argue their case without resulting to war and sending giant robots after each other. The journey from Mars to Earth does take an awfully long time though, even in this new age of giant robots. By a long time, I mean a few months. Escorting her over there are a group of presumably orphans who live on Mars on some kind of military site where they pilot giant robots and dig into the Mars crust.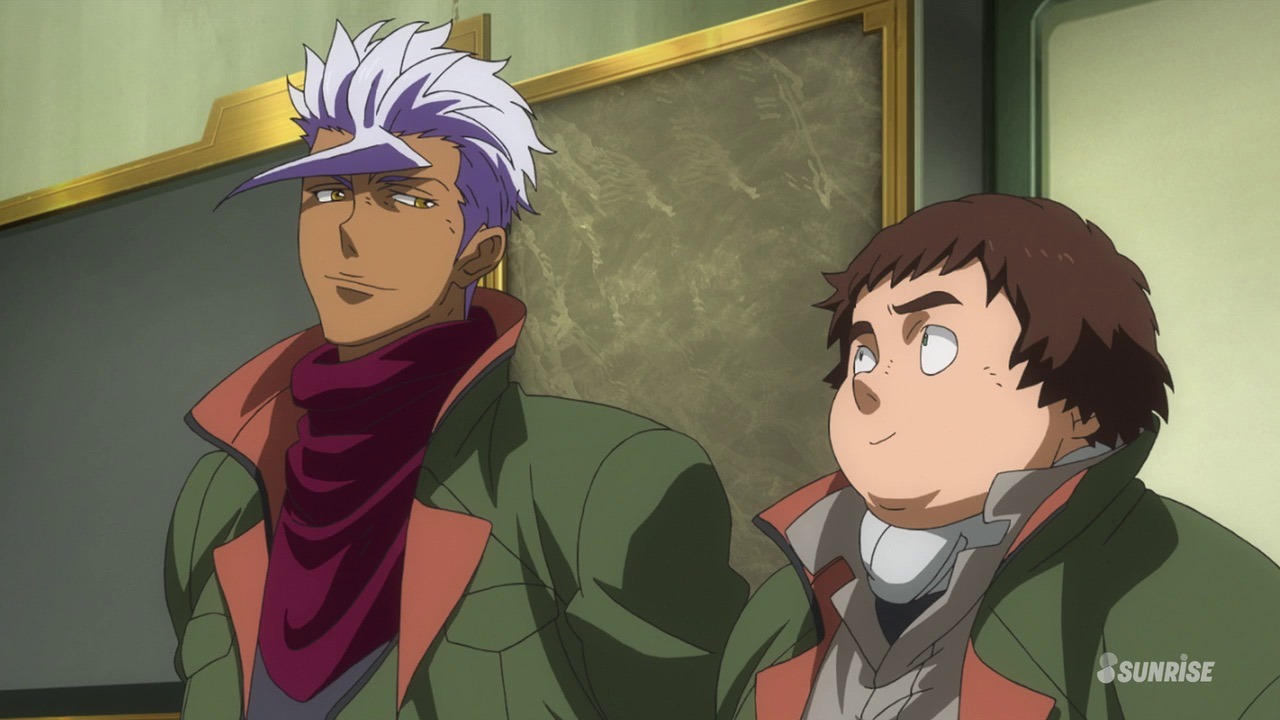 You following so far? Good, it is a lot to take in. The first half of this episode was a little difficult to keep up with as we were thrown so much information at once. Of course things don't go so well for Kudelia and her gang of bodyguards, as they are suddenly attacked, but at this stage I'm not sure who the people attacking them are. People with a vested interest in keeping Mars from becoming independent, I would assume. We don't at this stage know a whole lot about Mars society. There's obviously a class system in place to some degree though. Kudelia is a pampered upper class citizen who practically counts as nobility. The orphans meanwhile are repeatedly beat by their bosses and live in squalid conditions. It's a little bit similar to the early episodes of Aldnoah Zero with a blonde princess going to Earth with a lower class citizen to fight for Mars independence, but is attacked along the way and...well OK maybe it's a lot like Aldnoah Zero, which given Aldnoah Zero was a lot like many Gundam series, is to be expected.
Don't let comparisons to Aldnoah Zero throw you off dear viewer! For one, the main character in Iron Blooded Orphans has more personality than the stoic nothing that was Aldnoah's lead character. There's a great little scene when the mecha pilots are introduced to Kudelia and they don't realise they are supposed to greet her. They are so used to the rough and tumble world of their mechs that politeness in the face of a politician confuses them. They're not blushing at her pristine beauty or anything like that though. If anything, they appear to hold nothing but disdain for her preened upbringing, even going so far as to refuse to shake her hand. The main character's line about how his hand being covered in dirt and her having to take off her satin white glove to shake hands demonstrating how little they can ever connect with each other hits at the heart of what I think this series plans to cover.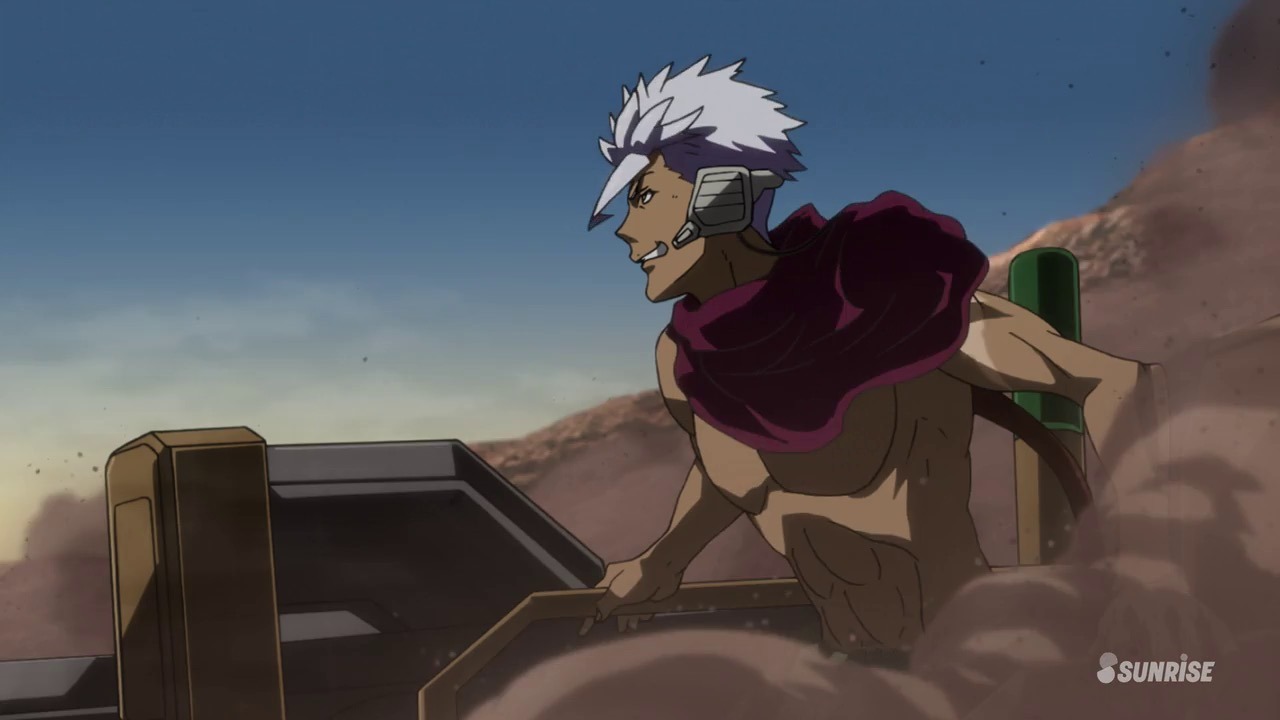 It was a very promising opening episode. The animation was really good. The mech designs were neat with their cute, dumpy look which contrasted nicely with the more traditional upright models they introduced later. While there was a lot to take in, there were enough little character moments that hint at this story having more emotional meat to its complex structure. The music was surprisingly good too, with a hint of Last Exile music with the flutes popping up everywhere. It should be easily approachable to anybody not familiar with the franchise, mostly because it so far has nothing to do with the rest of the franchise. It has robots, space colonies, and that's about it. Heck, I don't think anyone even said the word "Gundam" yet.
---
Don't forget to join the discussion for Mobile Suit Gundam: Iron Blooded Orphans Episode 1 here!