---
Background
---
So you've read the article summary, and I know what you're thinking. "Agricultural high school? That's a thing?" Yes, indeed it is! Gin no Saji gives the viewer a comical look into the lives of students who attend one of the rare agricultural high schools that exist in Japan. Students generally attend them with the desire to enter agricultural businesses in the future. The story's main location, Ooezo Agricultural High School (or "Ezonoo" as the characters call it), is set in Hokkaido Prefecture and is a generalized representation of the agricultural schools that exist in Japan. Gin no Saji is a story about the struggles of students in such schools who desire to be veterinarians, farmers, and livestock breeders. The protagonist of the story, Hachiken Yuugo, unfortunately does not share in those desires. While he is just entering as a first year student at the school, he is not there for any of the same reasons as his classmates. Despite his generally good intellect, excellent study skills and personal motivation, Yuugo failed to pass the entrance exam to the high school of his choice. Failing this exam left Yuugo with a rather humbling dilemma: give up on the goals his overly-strict father decided for him (and following in the footsteps of his more successful older brother) or attend an alternative high school with much less rigor.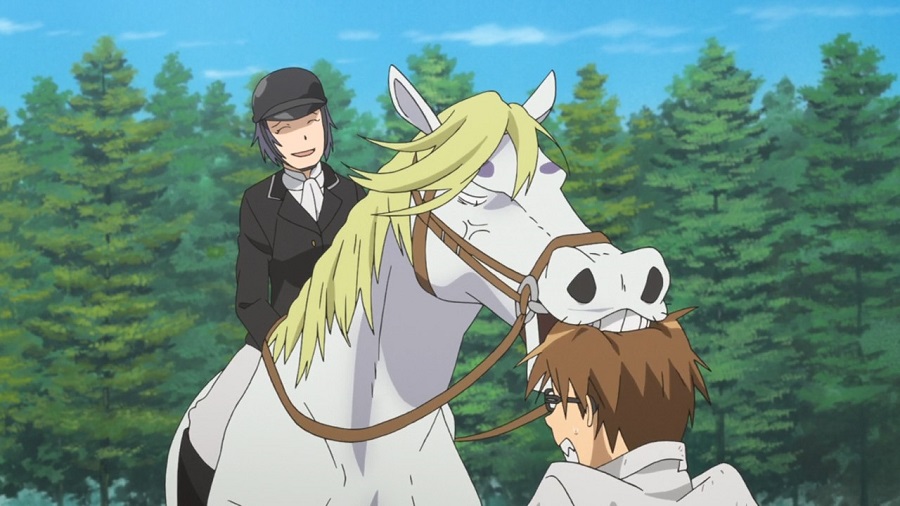 The series begins with a scene that highlights Yuugo's misplacement. In his attempts to catch a calf, he runs off into the woods and gets lost. It is clear from the situation that he is the only student who does not know how to handle animals and farm work. The story's other main character, Aki Mikage, comes to his rescue, but not without some embarrassment on Yuugo's part. After this, we are introduced to the story's minor characters, other students in Yuugo's homeroom class who, for all intents and purposes, have their future goals set in stone. There is Aikawa Shinnosuke, who wants to be a vet; Komaba Ichirou, who wants to carry on the family dairy business; Inada Tamako, whose dream is to go into agribusiness management, as well as to set up a "world-class farm"; Tokiwa Keiji, who wants to take on his family's poultry farm, and Yoshino Mayumi, whose desire is to start a cheese business using milk from her family's dairy farm.
Each of these characters represents a cross-section of the general student body at the agricultural high school, and each serves to highlight the main conflict in the story: Hachiken Yuugo is painfully out of place. When his turn to introduce himself comes up, not only does he not announce what his future career will be, he also gets many hushed comments on the fact that he went to a college preparatory middle school. A prep-school attendee going to a technical school like Ezonoo is almost unheard of in a school where the primary goal is to simply graduate and head straight to into the working world.


Unique and Interesting Features
---
The Author and the Story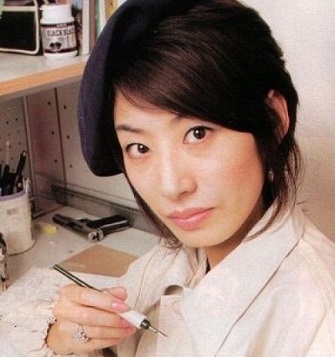 For those familiar with Gin no Saji's original manga artist, Arakawa Hiromu (of Fullmetal Alchemist fame), the themes and focus of this anime should come as no surprise. Born and raised in Hokkaido, Arakawa was also raised on a dairy farm. In a 2013 interview with French anime/manga magazine Animeland, Arakawa explains how, as a child, she wanted to be a livestock farmer like her parents. However, drawing was her real passion and the one stuck into adulthood. Her childhood influences never escaped her, and the bucolic settings of her past, as well as some of the overarching social and political discussions that existed therein, show through in the various manga that she has created. This is no less true for Gin no Saji, and indeed may be the one anime that most directly reflects the heavy agricultural influences of her past. While Arakawa claims to have no specific message she is trying to convey in the series, simply calling the setting a "tool" for telling a good, coming of age story, reality is a bit different. In writing the story, she created characters that also express real perspectives to real problems that actually exist. This in turn makes Gin no Saji a much more tangible story than most "slice of life" anime, and a far turn from the ultra fantasy-based Fullmetal Alchemist.
Japan's Agricultural Schools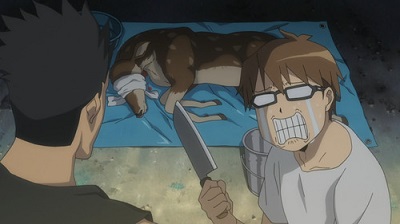 Many may not realize that Japan has agricultural high schools. Despite the fact that Japan imports many of its goods, those foreign to the country may not realize that Japan has a thriving agricultural sector. Of the 47 prefectures in Japan, most have at least one dedicated agricultural high school, with several having much more. Arakawa Hiromu's own Hokkaido Prefecture has 5, and Nagano Prefecture has 12. In all, there are around 100 schools in the country that are either specifically dedicated to agricultural sciences, or at least have distinct and separate agricultural programs that they offer to students. All of this reflects Japan's rather extensive technical high school program that exists across the country in almost every prefecture. The misrepresentation of every high school student as obsessed with post-secondary education at the college level is something many "slice of life" anime are guilty of portraying. Gin no Saji gives a rare view of Japan's high schools that are focused on career readiness.
Symbolism of the Silver Spoon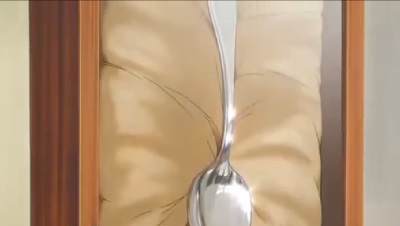 In the first episode, Yuugo notices a large silver spoon hanging on the wall. Aki explains that in Europe, they give newborn children a silver spoon, "to ensure that they never go hungry". This interestingly fails to address the negative connotation that also exists with silver spoons in the Western world. This negative connotation is identified through the idiomatic phrase, "born with a silver spoon in one's mouth". The idiom negatively implies that the person mentioned has not only been extremely rich since birth, but also lacks any understanding of the struggles that can and do exist in life for those without privilege. The implication is also that said person does not deserve the wealth and privilege that comes with it, and is completely disconnected from the realities faced by common people. In a sense, that exists within Gin no Saji. Yet Aki's definition provides an understanding that, while certainly not untrue, does not capture that actual symbolism in both the word and the object she is describing. While in some ways this symbolic meaning applies to Yuugo, it alternatively could be seen as a recurring theme for the other students at Ezonoo, with the anime's overall goal attempting to answer the question, "who, really, is born with a silver spoon"?
Gin no Saji allows the viewer to appreciate a different side of Japanese life, one that a casual anime viewer may not realize exists. As Arakawa mentions in her Animeland interview, even many Japanese fans of the manga and anime are extremely appreciative of the anime's differing point of view. Opening up both foreign and domestic anime fans to a unique side of Japan is Gin no Saji's real strength.


Who Should Watch
---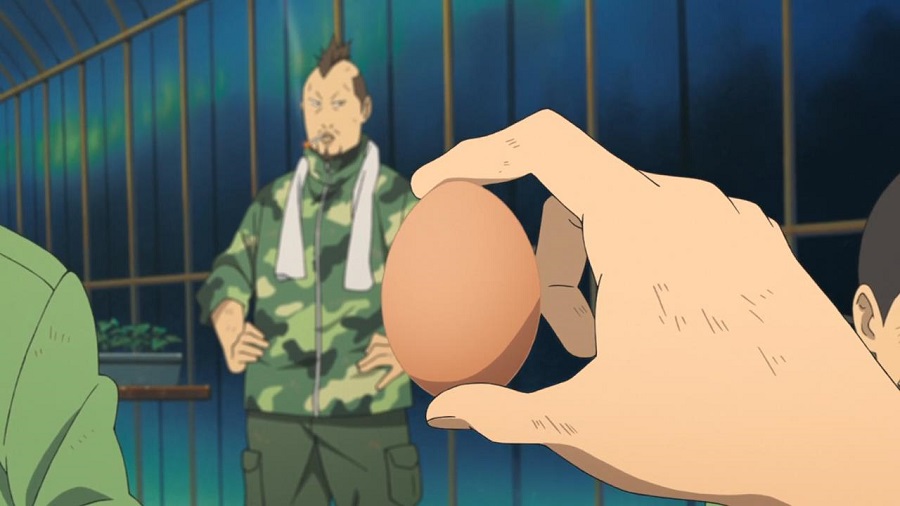 Gin no Saji will be an immediate draw to anyone who enjoys a well-done "slice of life" anime. Most "slice of life" animes have a large cast of characters; Gin no Saji is no different. However, those viewers who like their anime to come with a unique flavor will certainly enjoy this one. Gin no Saji's primary focus on Yuugo's growth is what makes this anime a truly distinctive bildungsroman. While many anime also have pastoral settings, few combine that with a teenaged protagonist's frustrations over not knowing what he wants to do with his life. That struggle is something that many viewers can directly relate to. With the strict pressures that exist, especially in Japanese culture, over having a clearly defined plan upon entering high school, Gin no Saji exposes the reality that for many teenagers this is a life choice that remains elusive.


Similar Anime
---
Because Gin no Saji fits very well within the "slice of life" genre for anime and manga, many other anime that follow a similar theme could be considered good partners for this anime. However, the way in which the anime presents an alternative perspective to Japanese life from what we may see in most anime further refines and limits the other anime that share that same interesting distinction.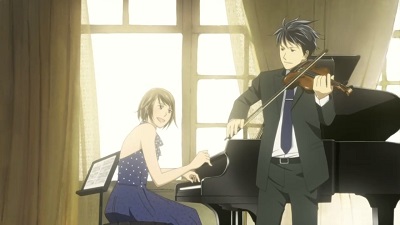 Much like Gin no Saji, this anime focuses on different school programs. While the focus here is college-level students, Nodame Cantabile is focused on music students. The anime's premise (music) is not entirely unique, but its emphasis on classical music is.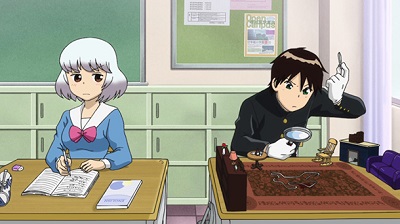 This short-form anime may seem typical at first: the main character, Seki-kun, is a slacker who does no work in class. Yet it is the seemingly insane ways in which he chooses to spend his time in class that offer an alternative to your typical "slice of life" series.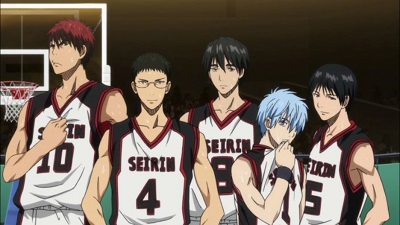 There are many sports anime out there. Kuroko's Basketball is one of the most popular ones about the uniquely American sport. The anime itself gives an engaging view of the importance that sports play in many Japanese high schools.