MINOR SPOILERS! READ AT YOUR OWN RISK!
---
Overview
Are you a fan of mysterious powers that are unexplainably obtained? Maybe you're weak in the knees for a cheesy romance where the two characters constantly clash into comedic quarrels. Whatever kind of fan you may be, Kotoura-san is sure to catch your attention. It's filled with humor in every episode, and focuses on the power to read minds. The artist style is very cute, and you will definitely fall in love with the characters. Try not to burst your gut from laughing too hard, because this anime is definitely a tear-jerker in more ways than one. Be sure to keep a tissue box handy, because you're about to go down an emotional roller-coaster.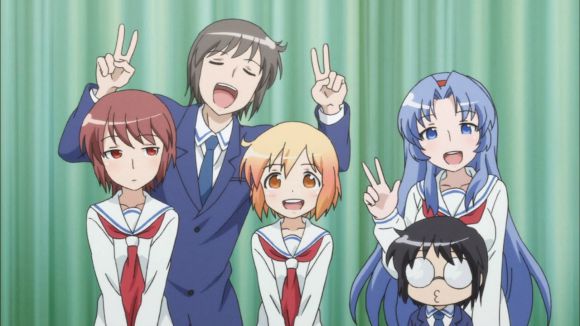 The heroine, Haruka Kotoura, was born with the power to read minds. While she was still young, she often got confused as to when people would actually speak with their mouths and not their minds, which lead to her blurting out a person's utmost secrets. Because of this, she lost her friends and, unbelievably, her own parents abandoned her when she needed them most. Poor Haruka felt like everything was her fault, and didn't want to associate with anyone ever again, fearing that she would end up spilling their secrets. However, this all changes when she transfers to a new high school. She meets dimwitted pervert Yoshihisa Manabe, who isn't even bothered by the fact that Haruka can read minds. In fact, he finds it very cool! The two of them become friends, and they both join the ESP club.
The entire anime revolves around their days in the ESP club and the activities they participate in. Along with club presidents Yuriko Mifune and Daichi Muroto, they all embark on a hilarious journey through their high school days as proud club members. Yoshihisa's childhood friend, Hiyori Moritani, joins the club as well after apologizing to Haruka for being a total jerk to her.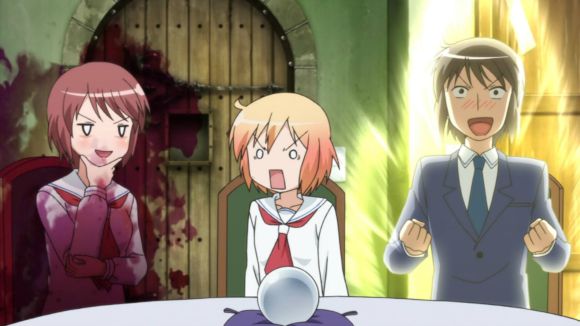 Kotoura-san began serialization in the popular web magazine Manga Goccha in 2010, and was created by Enokizu. Eventually, paperbacks were released and broken up into six volumes. An anime adaption of the manga aired in Japan between the months of January and March of 2013. The anime was licenensed in North America and is under the title The Troubled Life of Miss Kotoura. A Blu-ray DVD collection was released in August just this year. The anime is also up to view on Netflix and Crunchyroll.
When people think about mind readers, they usually imagine a lady with a crystal ball, right? Kotoura-san completely changes that vision. Haruka has the power to read minds, but she is nothing like what people would vision. This is what makes the anime unique. The cute art style mixed together with the lovable characters and outrageous comedy make this anime a one-of-a-kind. While it's mostly made up of comedic scenes, there are also moments of intense drama that keep you on the edge of your seat that'll make you want to keep watching the series until you've completed it. I can understand when people say there are a lot of anime series out there that sound similar to this. That may be true, but Kotoura-san is a unique show because of the style and how the plot rolls out. It's mostly a comedy with a little drama thrown in, and when that drama unfolds, the audience can't help but have their hearts tampered with. Who else can include cute characters, supernatural abilities, romance, comedy, and drama all into one anime?


---
Similar Anime?
Maybe you're wanting to find an anime that includes both romance and a bit of drama. Although there are many different series out there that revolve around two characters and their developing love, I've narrowed the list down to some of the anime titles that closely relate to Kotoura-san. Would you like to know which anime series I have chosen? Go ahead and take a look at the shows that closely relate to Kotoura-san.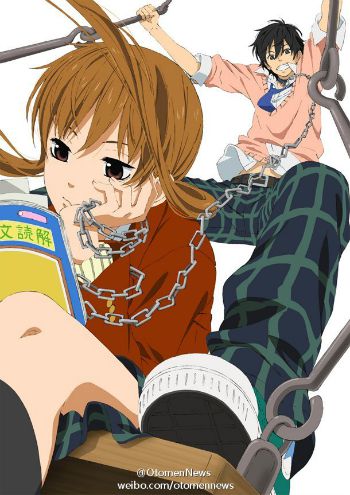 Shizuku is the cold-hearted, emotionless girl in her class, as seen by all of her classmates. When she accidently bumps into Haru, her world instantly turns upside down. The over-emotional boy immediately claims that the two of them are friends, which puzzles Shizuku. Why would he be so clueless about relationships? Haru has a reputation as an uncontrollable monster, but Shizuku finds out that he has a gentle side to him. It doesn't take him long to admit his feelings to Shizuku, but it takes so much longer for her to accept her feelings towards him.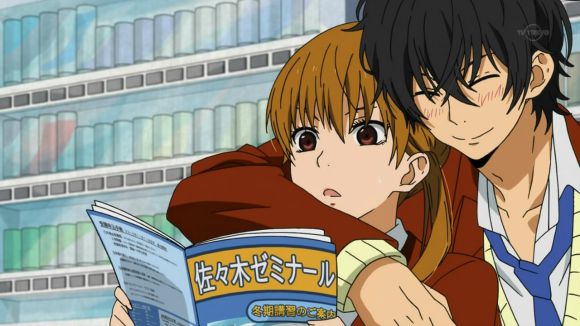 Just like Kotoura-san, the series involves the heroine's world colliding with the boy. Their lives change at the mere encounter. Haru is kind of like Yoshihisa behavior-wise. The two of them are immature and act like little kids most of the time. Both Haruka and Shizuku begin as loners who both are pretty emotionless. Will Shizuku ever admit that she has feelings for Haru, or will she keep her feelings hidden like she always has?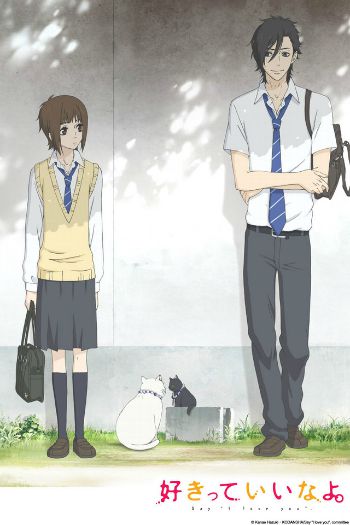 Having friends suck, and putting your faith in someone is seemingly pointless. Mei Tachibana gave up on making friends as soon as her heart was ripped out and repeatedly stepped on by the ones she thought were her friends. You might be thinking that it's impossible to make friends, but it's worked for her. Until she meets Yamato Kurosawa. It was unbeknownst to Mei how he even liked her, heck, he even gave her his phone number! Mei knew that she would never call him, until the unthinkable happened. She needed his help. So she called, and he actually came to her rescue. Her emotions are all in a twirl as soon as she's kissed by him, and she can't find herself to say the three little words that matter the most.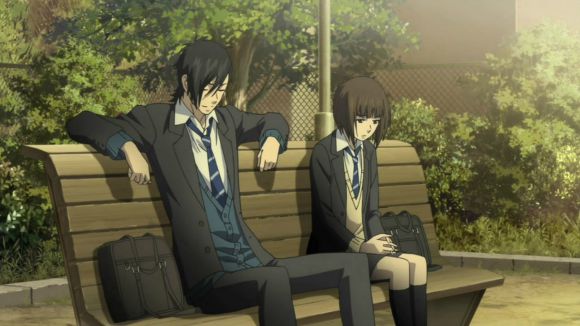 It's not in every anime that you see the main heroine isolated from everyone around her, but with both Kotoura-san and Sukitte Ii na yo, the heroines are loners from the beginning. They want to have no friends in their lives and just think the world would be better off without them. Although Sukitte Ii na yo is more of an actual romance anime, it still evenly relates with Kotoura-san. Will Mei ever be able to tell Yamato how she feels about him, or will she push him away like everyone else?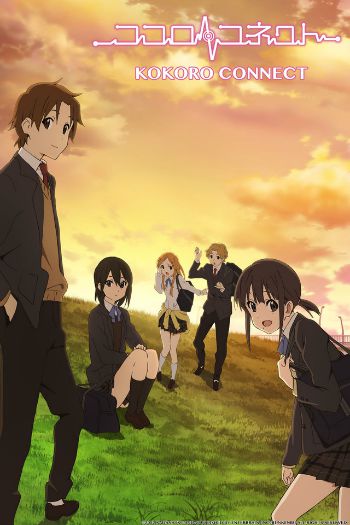 There are five members of the Cultural Research Club, including Taichi Yaegashi, Iori Nagase, Himeko Inaba, Yui Kiriyama, and Yoshifumi Aoki. One day, Aoki and Yui switch bodies without warning, and the same thing begins happening to the other club members, which causes their daily lives to spiral out of control. At first they find the situation to be amusing, until they discover all the painful scars hidden deep within their hearts. As their once seemingly peaceful lives are crushed, the relationships between the friends seems to only take a turn for the worse.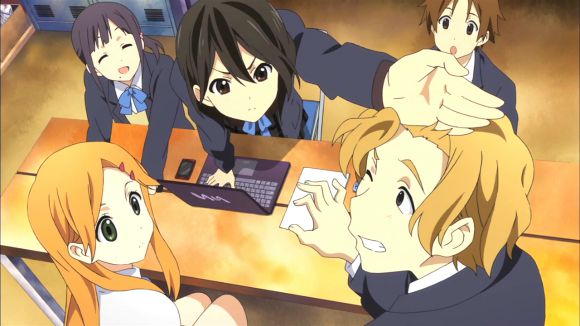 Relating to Kotoura-san, Kokoro Connect is set in a school environment and involves strange and mysterious supernatural powers. There's more drama in this anime than in the previously listed ones, so it could count as a closer match towards Kotoura-san. Although it doesn't have the same cutesy art style, Kokoro Connect is still a pretty close match. The plot line is more serious and will keep you locked in your seat. Can the friends ever return back to normal? Will they ever have the same relationships as before?


---
Who Should Watch It?
The show is rated PG-13, but it isn't all that bad. There are some scenes where Yoshihisa might be thinking about Haruka in a perverted sort of way, but it's not really "inappropriate." Even if a child were to watch the show, there isn't really anything bad or inappropriate. The core audience probably ranges from teens to adults. It's for whomever is interested in cute art styles, loveable characters, and dramatic scenes that can wrench your heartstrings.
Are you convinced that Kotoura-san is an anime worth watching? I'd hope so! Every episode is filled with laughter, and you'll fall in love with the characters. There are some moments where your heart might explode from pure emotions, and there are moments where you'll feel like you've laughed for hours on end. The show doesn't take too long to finish because there are only twelve episodes in total, and each one runs for about twenty-four minutes. After watching this anime, you might think differently about mind readers. This anime might seem boring and childish at first glance, but just sit down and watch it. Who knows? You might just be surprised.