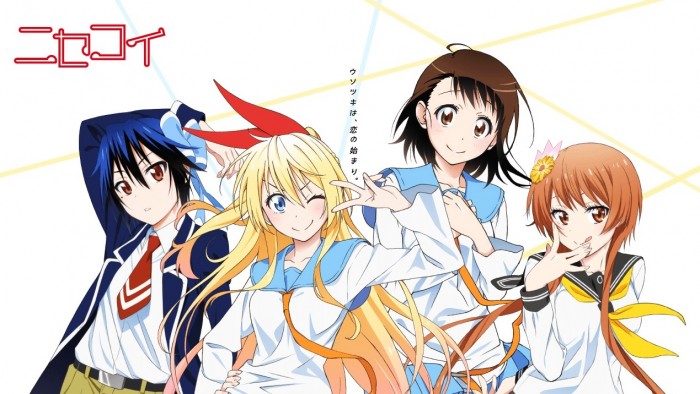 ---
Origin
Nisekoi, animated by Shaft and directed by Akiyuki Shinbou, is a romantic comedy anime adapted from the manga series of the same name by Naoshi Komi. Shaft's involvement made the manga fans extremely excited yet at the same time, a little nervous. I'm sure it depends on who you ask, but overall the anime adaptation can be considered a success.
The Nisekoi anime first received the green light in May 2013. Since then, 3 OVAs and 2 seasons have been aired. A new OVA is set to be released on October 2015 along with the previous OVAs. The first season aired with 20 episodes followed by the 3 OVAs. The second season aired with only 12 episodes and ended on June 2015. It received good feedback from viewers and critics alike despite criticisms of cliché scenarios and its unoriginal story line. Nevertheless, most liked the overall presentation and enjoyed every episode.


---
Synopsis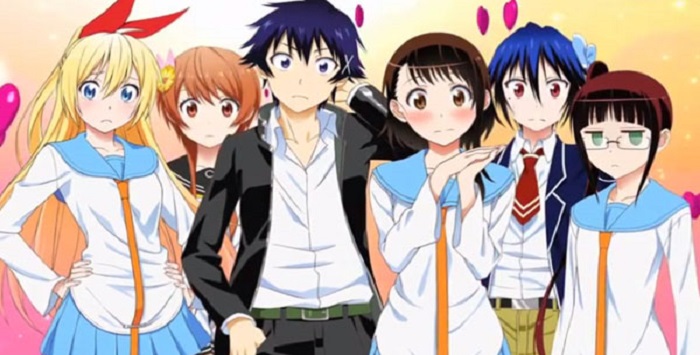 The story follows male protagonist Raku Ichijou, a typical high school student, if you discount the fact that he is the only son and heir to the Yakuza Clan Shuei-Gumi. But he is not the type to inherit the leader role as he is just your run-of-the-mill lover boy.
On a seemingly ordinary walk to school, a blonde girl accidentally knees Raku in the face. This girl, Chitoge Kirisaki, turns out to be a transferee in his class and is assigned a seat next to him. It would suffice to say that they are not in good terms. But as if destiny is playing some sick joke on them, they are pushed into a relationship by their fathers to ease tensions between Shuei-Gumi and Chitoge's father's faction, the Bee Hive Gang.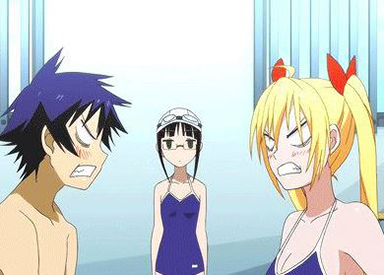 Now they must parade around as sweethearts, especially in front of their gang members. So how will enemies forced to be lovers work out? What happens to Kosaki Onodera, who happens to be Raku's long term crush? How about Raku's fiancée, the daughter of a police commissioner? Others are forced into the whirlwind as well, such as the obsessive bodyguard of Chitoge, a female hit man who vows to protect Chitoge but falls in love with Raku instead. Is that all there is to it? Of course, not.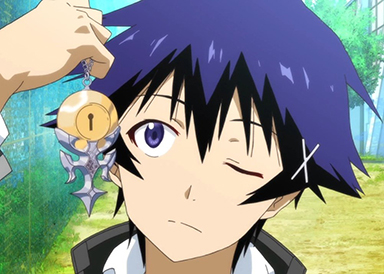 Ten years ago Raku made a promise with a girl from his childhood before they parted ways. This promise was that they would get married once reunited. To symbolize their bond, the girl gave Raku a pendant that she holds the key. Even though he has a girlfriend (fake girlfriend), a long time crush, and a fiancée, Raku is still actively looking for his long lost love. The only problem is that Raku does not remember a single detail about the girl. Seems simple enough, except for the fact that there are actually more than one girl and key in existence. As more girls are introduced, more keys are discovered and more hints are revealed as well. So who exactly is the girl who Raku promised marriage to? Or is it possible that Raku promised marriage to multiple girls when he was a child? How will Raku hide the truth of his relationship with Chitoge from others and find out the truth about the mystery girl at the same time?


---
Uniqueness
Most would agree when I say that Nisekoi has probably used, if not overused, all tropes in the book. But what's uniquely charming about Nisekoi is its ability to present clichés in entertaining ways. Viewers watch it for its entertainment value, not for its deep story line which it is totally lacking. Viewers are entertained as its set of charming characters that you can't help but love go through their everyday lives, filled with tons of crazy happenings and twists of fate.
The plot is cliché, the main character is cliché, the girls are cliché - almost everything in Nisekoi is cliché. What sets it apart is the execution. The perfect execution of clichés makes Nisekoi an effective comedy and romance anime. But one must remember that it is comedy before it is romance. Saying that, it doesn't try to be something it is not.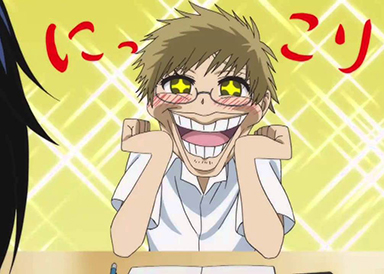 The audience loves it for what it is. Every episode is a delight to watch especially as we observe how events in the past and in the present unfold. So how can something so generic be something so entertaining? I guess you'll just have to see for yourself.


---
Similar Anime Titles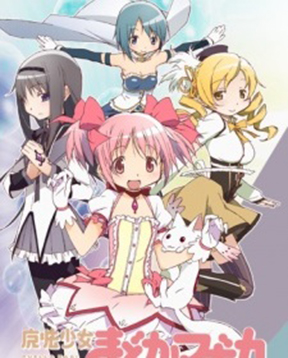 Its similarity to Nisekoi ends with Akiyuki Shinbo and Shaft. If you enjoyed the visuals of Nisekoi, then you'll definitely enjoy this one. Expect a deeper plot than that of Nisekoi and strong characters. Mahou Shoujo Madoka Magica has received widespread critical acclaim. Critics praise the strong visuals and writing. The series received the Television award at the 16th Animation Kobe and the Grand Prize for animation in the 2011 Japan Media Arts.
If that still doesn't urge you to watch this series, here's an overview. The plot revolves around Madoka Kaname, the magical girls and their fight against witches. The witches were once magical girls before their soul gems succumbed to despair thus becoming witches. The story follows the struggle and ultimately, the conclusion to the battle of magical girls and witches.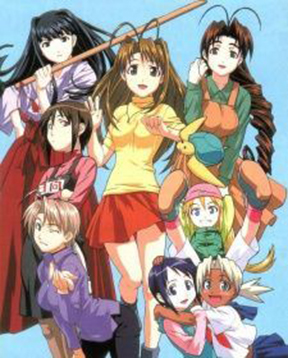 Similar to Nisekoi, the story tells of a childhood promise and the main male character's odd charms who managed to have a following of beautiful girls. The story is a comedy with Keitaro Urashima, the main character, who tries several times to get into Tokyo University to fulfill a promise he had made with a girl in his childhood. He, like Raku of Nisekoi, also forgets any detail about the girl and only remembers the promise.
Thus, he hopes to get accepted into Tokyo U and hopefully find the girl there. With his parents not supporting him anymore due to already failing twice, he encounters hardship one after the other. The story progresses with girls who have the potential to be the girl from Keitaro's childhood keep turning up and with Keitaro's struggles to get into Tokyo U.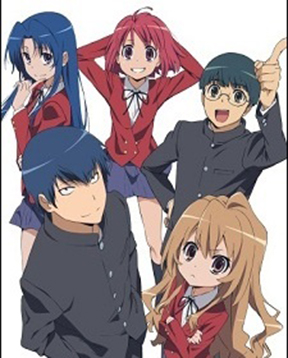 Toradora is the same as Nisekoi in the sense that it is a romantic comedy anime. If you're looking for an anime as entertaining as Nisekoi's light story, fun episodes, and charming characters, then this is what you're looking for. But this one focuses more on the romance before comedy. The story follows Ryuuji Takasu who is feared by most students and teacher despite his gentle nature. He meets Taiga Asaka, dubbed as the world's most dangerous animal, in his class who immediately dislikes Ryuuji upon meeting him.
Despite this, circumstances led them to reach to an agreement. Ryuuji finds out of Taiga's crush on his best friend, Yusaku and Taiga also finds out about Ryuuji's crush on Minori, a girl in the same class. They agree to help each other in their pursuit of love but with Taiga's nature, she managed to make Ryuuji her servant by exploiting the fact that he'll do anything to get closer to Minori.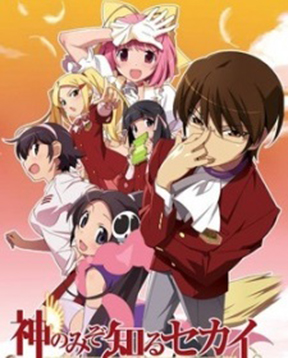 The World God Only Knows is also a harem anime but differs greatly from Nisekoi. This one involves Goddesses and Demons, a far cry from Nisekoi's ordinary characters. Nevertheless, the girls' character development and especially that of the male main character's in this harem show is also interesting to watch.
Katsuragi Keima, an unassuming second year high school student, is known in the internet world as "The God of Conquests" because of his addiction to "galges" (dating simulation games) and his ability to conquer the girls in such games. But he prefers these girls in the game world and cannot be more uninterested in "3D" or real-life girls.
He unknowingly signs a contract with Elsie, a hunter from Hell. Having heard of his reputation, Elsie seeks help from him to catch the evil spirits who have escaped Hell. They are said to hide inside the hearts of girls and feed off from their negative emotions. Elsie says that the only way to force them out is to make the girls fall in love with him and fill the crevices within their hearts with love.
Despite his despising girls in real-life, he was forced to comply because he will die if he doesn't. The story gets more complicated as Goddesses are introduced who also happen to be sleeping in the girls' hearts and Keima must also find them and conquer them.


---
Who Should Watch It
Anyone who enjoys a good laugh should give Nisekoi a chance. If you're tired of your usual action-packed and heart-wrenching scenes from anime, then take a step back and immerse in the world of Nisekoi, where it's only fun and games in watching the charming and lovable characters' daily lives.
Every episode warrants a laugh and you'll find yourself cheering for one (or more) of the girls. A word of warning though for those who are planning to watch: if you're looking for an anime with a deep plot and hardcore character development, then this isn't for you.
It is best enjoyed if you're only looking for pure fun and no complicated development. At the end of every episode you'll find that past the common clichés, the amount of entertainment Nisekoi provides is way above average!