MILD SPOILERS! READ AT YOUR OWN RISK!
---
Let's all face it, vampires are better looking in anime. It should be obvious, knowing what the creatures are portrayed as in reality. Pale skin and sharp fangs, dark cloaks and red eyes. Well anime has definitely changed that imagery. There might be an occasional character that matches that description, but most of the time vampire characters are seen as attractive and noble. Diabolik Lovers only proves this notion. The series mainly contains vampires, and each one is drop-dead handsome. A select few may not act as "noble" at times, but the anime is spot-on perfect. Maybe you're wanting to get a little info on the show before watching? Well, thankfully you've come to the right article. Here's a little bit of information on Diabolik Lovers.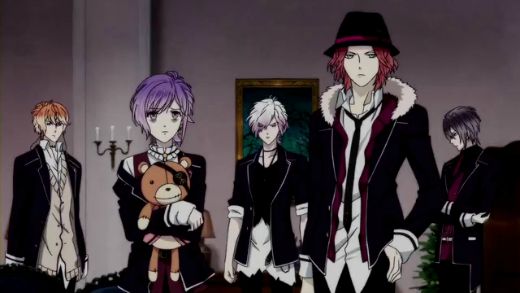 The story centers around Yui Komori, your average-ordinary high school girl with the seemingly normal life, until her father has to travel overseas to work. Because of this, Yui is forced to abandon her hometown and travel to a new town. She arrives alone at a mansion that she was told would be her new home. As she begins walking towards the door, it begins to rain, which only makes the situation worse. When no one answers her knocks on the large doors, she reaches for the knob, but the door swings open by itself. She enters without really thinking, and begins to explore the mansion. She finds a young man sleeping on the couch, and goes to him, thinking that he might be able to give her some information about the place. She goes to him and realizes that his heart isn't beating. She begins panicking and takes out her cell phone, ready to call an ambulance, until the man mysteriously wakes up and takes her phone. He pins her down and begins questioning her. As she starts to panic, five other young men appear from the shadows. It didn't take long for Yui to realize that there was something odd about them. She finds out that all six of them are brothers, but they are also vampires.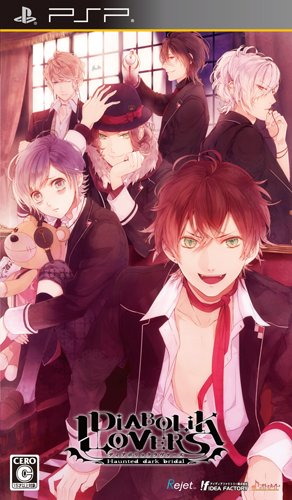 Diabolik Lovers began as a Japanese visual novel franchise by Reject. Its first entry was released in October of 2012 for PlayStation Portable. Currently, the franchise has released four games, the first two having been remastered for PlayStation Vita and released as Limited V Editions. A twelve-episode anime adaption was created by Zexcs which aired from September of 2013 to December that same year. This was followed by only one OVA, which was put together with Diabolik Lovers: Dark Fate in February of 2015. The second television anime aired September of 2015. Currently, there is a stage play in production.
During gameplay, players take the role of Yui Komori, and can choose from one of the six vampire brothers as her love interest. Every playable character's route is divided into three sections: Dark, Maniac, and Ecstasy. Each of these three sections is split into a prologue, the ten chapters of the story, and an epilogue. There are three possible endings for each character, and each ending is based off of your choices throughout the game.
The fact that the anime started out as a game and was eventually released as an anime is what makes the series unique. Those types of visual novels with romance and drama are always popular, and they have high ratings too. They make it so the reader wants to read more until the story is complete. It's no wonder why they would want to make an anime series based off of it. The loads of fans of the game would surely adore the anime even more. Seeing the characters come to life is like the cherry on top of a sundae!


---
Similar Anime?
There are many anime series out there that are reverse harem (such as Diabolik Lovers). They have just the right amount of romance, with just a hint of drama at the side. Now personally I'm a sucker for the romance genre, but I know that there are many anime fans out there who are weak in the knees for it too. There are so many romance titles, it would be hard to pick three. So I've narrowed it down to the romance animes that involve reverse harems. Want some good recommendations? Here are a few series that might catch your attention.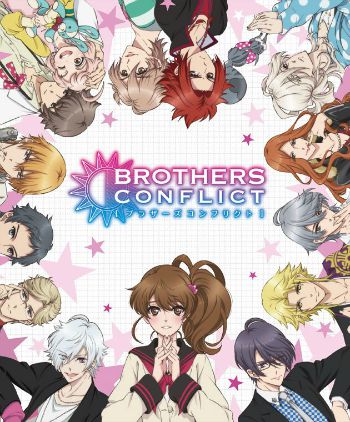 Ema Hinata is the only daughter of famous adventurer Rintarou Hinata, and one days learns that he is going to remarry with a very successful apparel maker named Miwa Asahina. Since Ema doesn't want to disturb them in any way, she moves out and goes to live with her thirteen new brothers in a mansion known as Sunrise Residence. While living under the same roof, romance begins to float through the air between Ema and all of the brothers.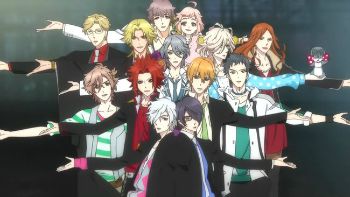 Both Diabolik Lovers and Brothers Conflict are reverse harems, which means all the boys go for the girl. The series both include a handful of romance that would make the girl viewers swoon. Anyone who is a big fan of reverse harems would definitely enjoy watching Brothers Conflict. Who will Ema end up falling for?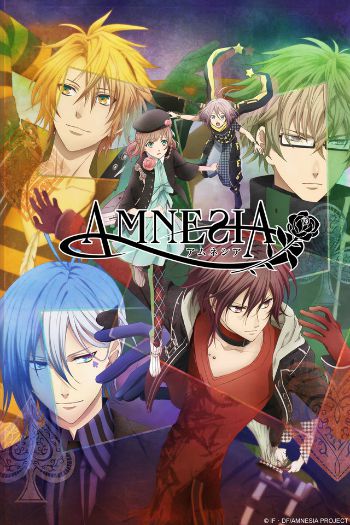 A young lady awakens to find that she has lost all her memories prior to that morning, including her life, relationships, even her own name. All that's left is a cell phone with numbers and names she doesn't recall and Orion, a young boy that only she is able to see. With his guidance, she struggles to find out who she is, a boyfriend she doesn't know, and the many other things that make up a daily life. But with her memories gone, the only option is to make new ones, even if it means leaving loved ones behind.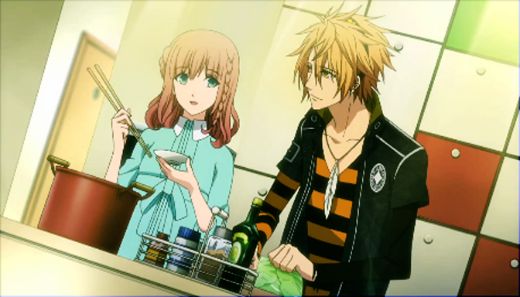 Both of the main heroines in Diabolik Lovers and Amnesia are confused and scared when the series first begin. Amnesia is also partly a reverse harem, with all of the guys trying to go for the girl. As always, romance is involved, and who doesn't love a bit of romance? Will the nameless girl ever have a happy life?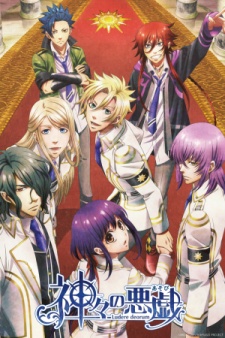 Young high school girl Yui Kusanagi wakes up one day in a school for gods. There, she learns that she was summoned by the god Zeus, who wants her help showing the meaning of being a human to the young gods, as well as help bringing the human and divine worlds closer together.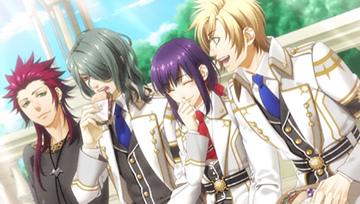 Yet again, Kamigami no Asobi and Diabolik Lovers are both reverse harems, a great majority of the boys wanting to go for the girl. The heroines both are confused once the shows begin, but eventually learn of their circumstances. Without a doubt, Kamigami no Asobi includes romance around every corner. What will happen with Yui while she attends the school for gods?


---
Who Should Watch It?
Diabolik Lovers is rated R for a reason. There is a lot of violence, and some cases of profanity. Definitely not a show for little kids to be watching. There are shows out there that have a lot more blood, but Diabolik Lovers still contains a lot of scary images. Even a young teenager might not want to watch the show, merely because of the way the fights break about, or the way in which a certain character is killed. The show doesn't really contain anything inappropriate, but has a few moments where one could think so. The series mainly consists of violence and blood. It doesn't sound bad, but when watching it you'll realize it kind of is. So beware of whom is in the room when you're watching the show. This show would be suitable for an older audience, and shouldn't be show to younger kids.
Are you thinking maybe Diabolik Lovers is an anime that interests you? Whether you're in it for the vampires or the romance, you definitely will not be disappointed with your selection. Every episode is full of suspense and drama, and don't forget about the scenes that get your heart racing. If you haven't already watched the show, you should definitely watch it. It will keep your blood pumping and your excitement bubbling over. What are you waiting for? Go and watch Diabolik Lovers!