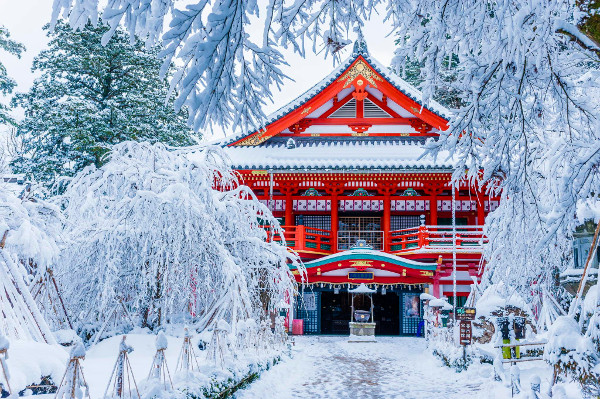 Winter is just around the corner which means it's time to check in with one of our favorite countries again and see what kinds of foods they will be eating once it gets even colder and the snow begins to sprinkle.
---
Nabe
---
Nabe (or nabemono) is a staple food in the colder winter months in Japan. Traditionally this is a meal cooked in one pot on a table surrounded by people making this kind of a social dish in Japan. There are many different types of nabe which are all made up of various ingredients. The pots that nabe are cooked in can either be made of clay or cast iron (both of which have their own unique strengths and weaknesses depending on what type of nabe is being cooked).
Here are a few of the most popular:
---
Sukiyaki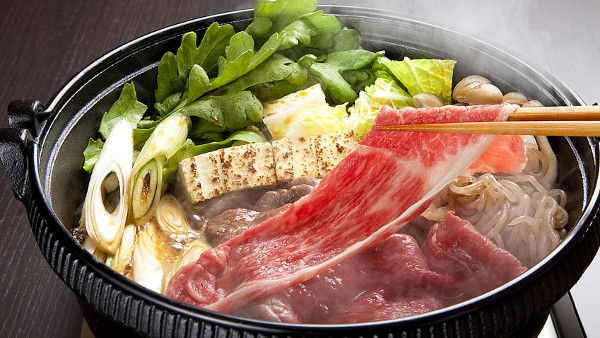 Sukiyaki is one of my favorite types of nabe. Generally this is a type of nabe cooked in a shallow iron pot in a broth made up of soy sauce, sugar and mirin. Tradition dictates that you dip the ingredients into raw, beaten eggs after they've been cooked but that's not a steadfast requirement to enjoying the meal.
Usually the ingredients for this dish include thinly sliced beef, tofu, negi, Chinese cabbage, mushrooms and noodles. I also like to include rice whenever I eat sukiyaki but, once again, this isn't a steadfast requirement to enjoying the meal.
If you're wondering where you might have seen this dish before within an anime, you don't have to look any further than the hit series Blue Exorcist which featured this dish in one of the episodes.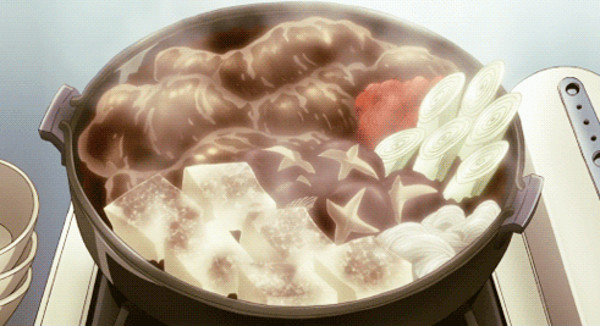 ---
Chanko Nabe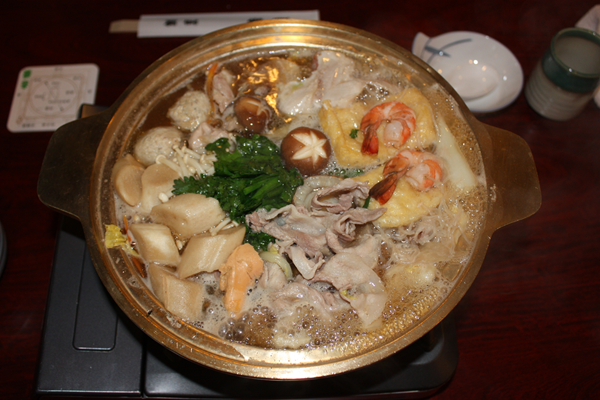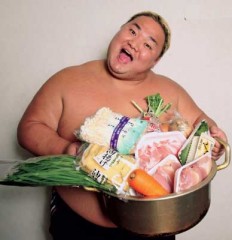 Generally eaten by sumo wrestlers who are trying to gain weight, chanko is a type of nabe that doesn't have a set list of ingredients but rather is made up of whatever the cook has on hand that is high in protein. The only thing that remains a constant in chanko is the broth which is made up of dashi base with sake or mirin added for flavor. Ingredients that you might find in a chanko dish however includes chicken, fish balls, tofu and sometimes beef and vegetables.
An anime which recently featured this particular type of nabe was Gourmet Girl Graffiti which, as you can see below, featured all sorts of fun and tasty ingredients within the dish.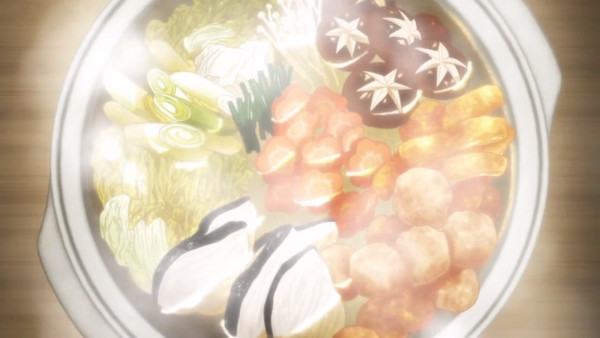 ---
Mizutaki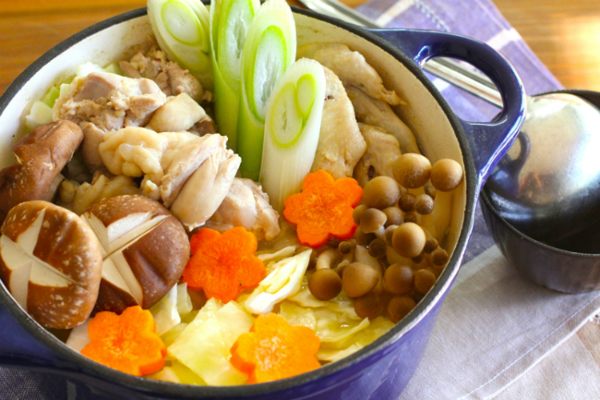 The best time to enjoy mizutaki is in winter due to the freshness of the most common ingredients like Nappa cabbage and Shiitake mushrooms. This is (you guessed it) another type of hot pot dish that can sometimes include naganegi onions, kikuna leaves or enoki mushrooms cooked in dashi soup.
---
Kimuchi Nabe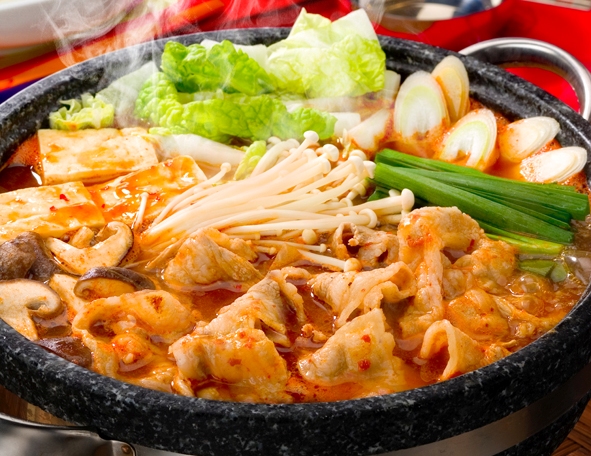 You might have heard of the Korean spicy pickled cabbage dish known as kimchi (pronounced kimuchi in Japanese), but did you know that in Japan this kimchi is used to make a special kind of nabe? Kimuchi nabe is one of the most famous types of nabe in Japan, extremely popular with young women due to its healthy ingredients. It is also considered a wonderful winter dish because the spicy kimchi and hot soup are the perfect combination when it's chilly outside.
---
Shime
According to my research, shime is the act of making an extra dish by adding rice or noodles to leftover nabe broth. Tori zosui is a perfect example of that. Have you caught a winter cold and need something to chase it away? Tori zosui is not only tasty and healthy, but also super easy to make, due to the fact that you can make it out of your nabe leftovers.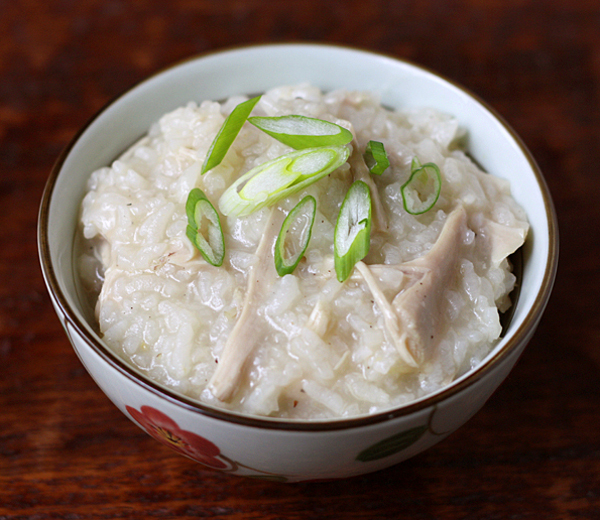 Tori zosui is essentially a thick rice porridge that is made by adding chicken and some vegetables to your leftover broth making it a perfect and easy dish for those people who are fighting off winter colds or whatever other illness the chilly air might have pushed into your body.
---
Fugu
---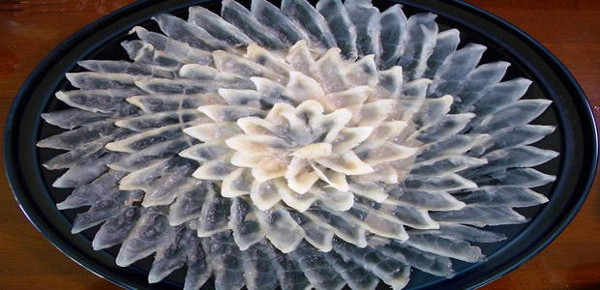 If you're a sushi eater, you might have heard about the strange dish known as fugu. Basically, fugu is pufferfish usually sliced and cooked in a very specific way. Why do you have to be so exact and specific? Because if the chef isn't careful the diner can actually die from the poison. In fact, in order to even be able to prepare the dish the chef must undergo a special licensing test making this a dangerous (but delicious) dish to try in the winter.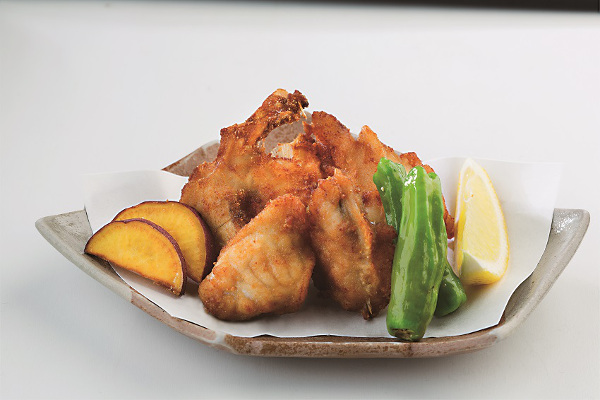 ---
Osechi
---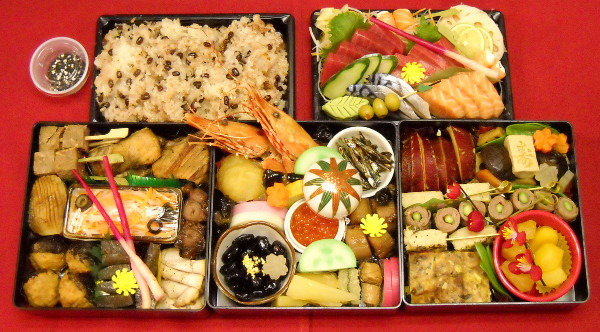 Osechi are simply foods that are eaten at the New Year and, like the previously mentioned nabe, are made up of a wide variety of ingredients each with their own meanings and wishes. Traditionally served in something that resembles a bento box, the ingredients inside can vary from Daidai (Japanese bitter orange) which is a wish for children in the coming year, kamaboko (broiled fish cakes) which are more celebratory, konbu (a type of seaweed) which is a wish for joy and ebi (prawns) which is a wish for a long life.
There are even special anime osechi that children can't get enough! Here's one based on the adorable Pokemon character, Pikachu!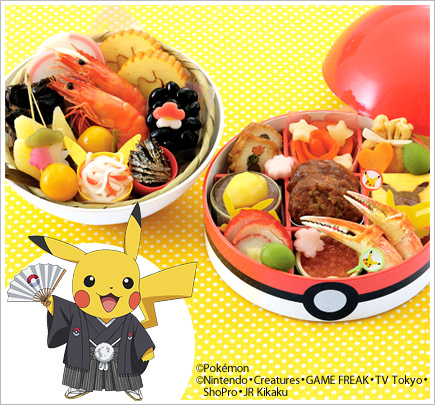 ---
Well, there you have it! This is just the tip of the iceborg that is Japanese winter foods, so if you are ever in Japan during the Winter season, please explore this winter wonderland further because you are sure to find many many more delicacies that will light you on fire!