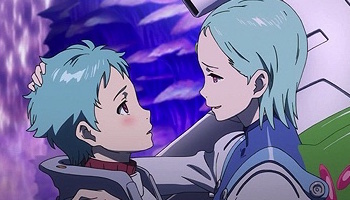 The list of studios that can "open" a series the way a few actors can open a movie is a short one indeed. But for many anime fans all over the world, just seeing Bones' name attached to a series is enough to get them to give it a watch - and there aren't many studios that can make that claim. On any list of the most influential and quality-driven studios in the industry, Bones' name is going to be prominently displayed.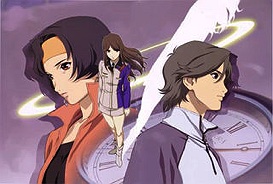 History: Bones arose in the late 1990's as an offshoot of Sunrise, another legendary studio still thriving to this day. Like Sunrise, Bones' name quickly became synonymous with science-fiction - especially mecha - and to a certain extent that's still the case. But both Sunrise and Bones have branched out, Bones, even more adventurously (and I would argue successfully). There's nary a genre into which Bones' hasn't ventured, including this season's excellent shoujo Akagami no Shirayukihime - the studio's first true shoujo since 2006's Ouran High School Host Club. Bones has also been a pioneer in marketing their series internationally, even broadcasting Space Dandy in English on U.S. television before airing it Japan.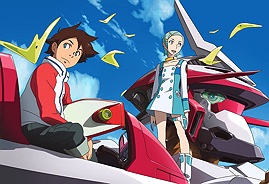 What Defines Bones: That's not an easy thing to pin down for a studio as versatile and creative as this one. What defines Bones more than any theme or genre is quality - their series invariably offer some of the best production values in anime. They work with top-flight directors, writers and animators and usually overperform in terms of music as well.
That said, there is a "vibe" one can get from many Bones shows, especially their mecha/sci-fi efforts. The studio's breakthrough series was their third, RahXephon, often seen as Bones' response to Gainax' Neon Genesis Evangelion. Evangelion may be the most influential anime of all-time, even now, and just after the turn of the century many studios were trying to capture something of its magic. But RahXephon is a more idealistic, innocent series than Eva - and indeed, that sense of innocence is a recurring theme in many Bones sci-fi efforts over the years. It contrasts with Sunrise mecha and sci-fi series, which (driven by the franchise it's synonymous with, Gundam) tend to be more cerebral and aloof (though that's started to change in recent years).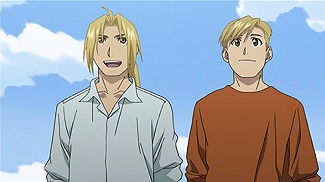 Signature Series: Where does one even begin with a catalogue as rich and varies as this one? Some might be tempted to say Cowboy Bebop but of course the TV show was produced by Sunrise - it was only the movie that Bones produced (in partnership with their parent studio).
For me, the series that most defines Bones is Eureka Seven - and I include the criminally under-appreciated sequel Astral Ocean in that. E7 may not be Bones' finest show, but it's the most true to their aesthetic. A flawed masterpiece, E7 for me captures the limitless possibility, youthful frustration and exuberance, and offbeat humor of anime as a medium and Bones as a studio better than any other show. As much as I adore series like Space Dandy, Fullmetal Alchemist Brotherhood and Zetsuen no Tempest, Eureka Seven and AO are the shows I think of first when I think of Bones.


Notable Works:
Escaflowne (2000)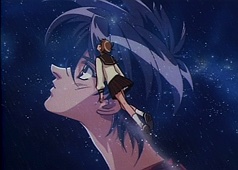 Cowboy Bebop: The Movie (2001)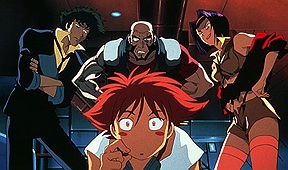 Rahxephon (2002)

Wolf's Rain (2003)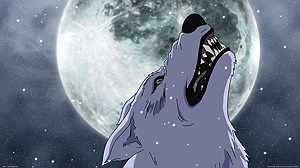 Psalms of Planets Eureka Seven (2005)

Ouran High School Host Club (2006)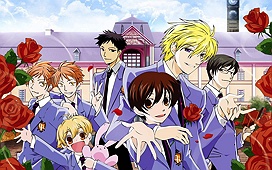 Darker Than Black (2007)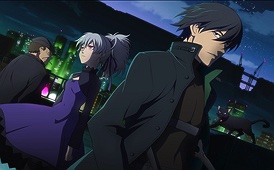 Sword of the Stranger (2007)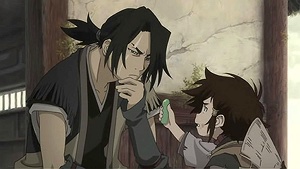 Xam'd: Lost Memories (2008)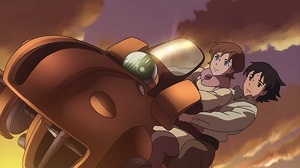 Fullmetal Alchemist Brotherhood (2009)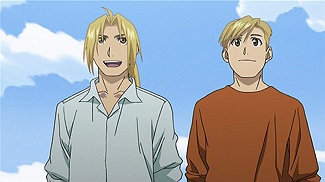 UN-GO (2011)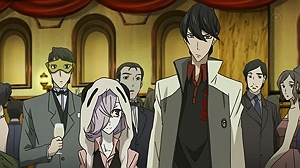 Eureka Seven: Astral Ocean (2012)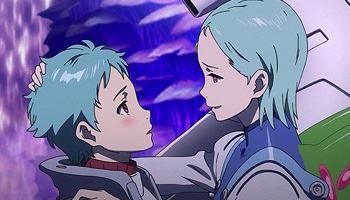 Zetsuen no Tempest (2012)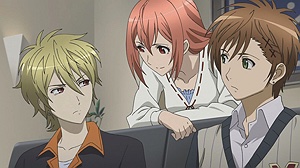 Space Dandy (2014)

Kekkai Sensen (2015)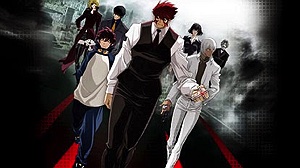 Akagami no Shirayukihime (2015)