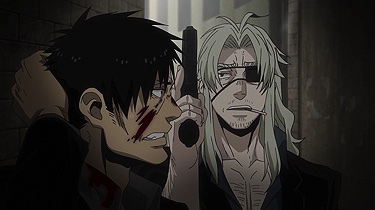 What's in a studio? Well, if you follow anime closely you know studio matters. Some have a distinct signature style, while others' "style" is their versatility - but the studio behind a show is one of the first cues I look to in deciding what its prospects are. Directors and writers are crucial (and too often overlooked by fans) but the importance of the studio is a factor not to be underestimated. As such, I thought this would be a good time to take a look at some of the studios responsible for bringing anime to our screens.
I'm going to start with Manglobe. Why? Because, while they're far from the most well-known or commercially powerful studio, Manglobe is one of the most overlooked.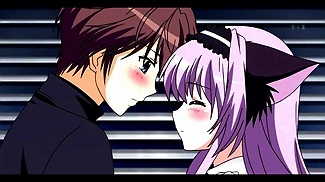 What Defines Manglobe: In a word, "difference". Gangsta is a good example of a typical Manglobe series - it fails to check off any of the obvious commercial boxes, seemingly purposed to tell a story for its own sake. It's dark, subtle and difficult. Gangsta is not a series that's an easy sell, but Manglobe is a studio that never seems keen on making it easy for themselves. There's a perverse iconoclasm that comes through in their work, a definite determination to do things their own way.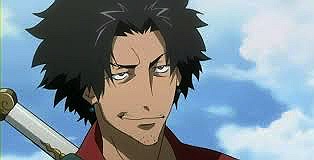 The reality is, sadly, that way rarely leads to commercial success - the "Manglobe Curse" is a term you'll often see tossed around by hard-core anime fans. Their track record of storytelling quality is quite impressive - I would point to a show like Mashiroiro Symphony, one of anime's best romances in the past decade. It's a VN adaptation that doesn't follow any of the rules for romance anime, either in terms of structure or character. The studio is something of a specialist in VN adaptations, and it's a good fit for them - commercial success is defined differently for these kinds of shows, whose main job is to boost sales for the original game.
Certainly, this singular style doesn't always work creatively - Samurai Flamenco is another oddball Manglobe series, and one where I'd argue most of the risks don't pay off. But it's not boring, and Manglobe shows rarely are because they're never routine. One might not always like the taste of a Manglobe show, but at least it's never the flavor of the week.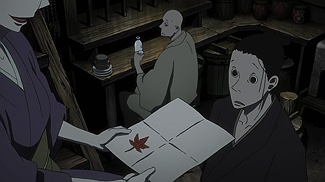 Signature Series: Sarai-ya Goyou. Gangsta is still making its case, but for now House of Five Leaves stands out as the crown jewel of the Manglobe catalogue. 2010's best series, Mochizuki Tomomi brought Ono Natsume's brilliant manga to the screen in unforgettable fashion. Like most Manglobe series it isn't conventionally beautiful, but seems to exemplify the Japanese concept of "Wabi-sabi" - finding beauty in imperfection. Sarai-ya Goyou's cast of memorable characters become as familiar as family members, flawed but fascinating souls trying to navigate through existence. That seems to sum up Manglobe pretty well - it's a motif that suits the studio's aesthetic perfectly.


Notable Works: