1. Punching Style of Eren Yeager as a Titan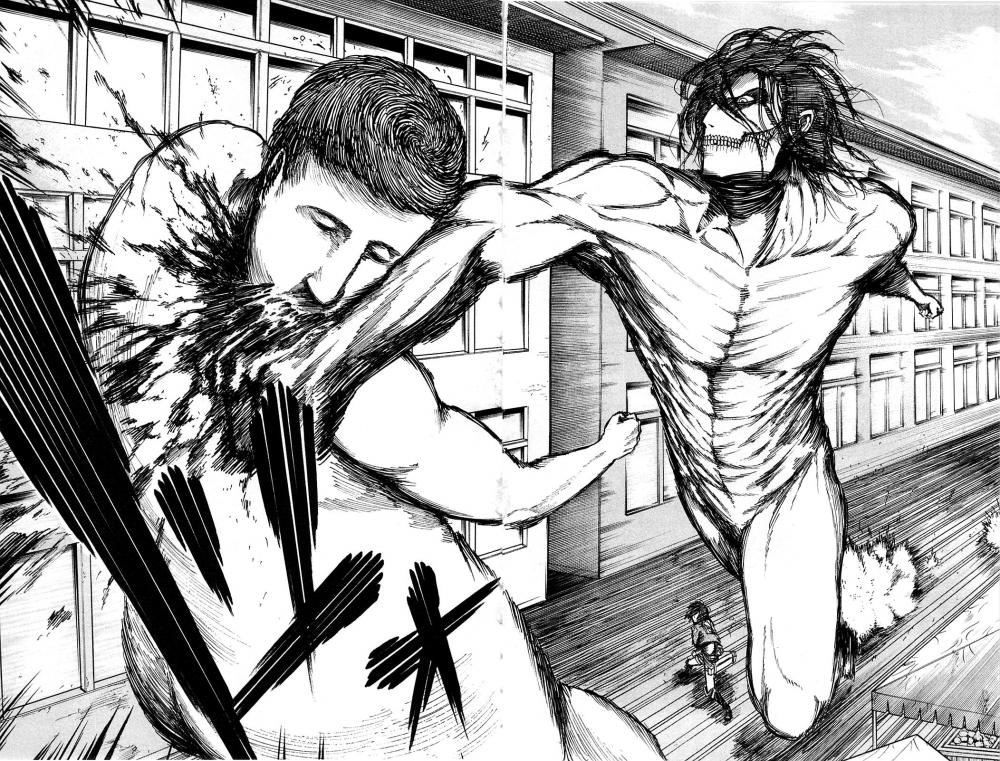 He said on his blog that he used Gomi Takanori, Kid Yamamoto, and Akiyo Wicky Nishiura as references for this scene.
Some MMA fighters actually break their hands because their punches are so strong- like Eren!
2. MMA groundwork of Titans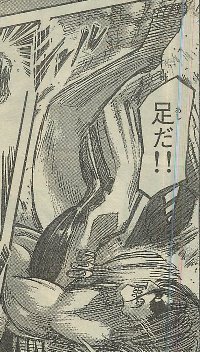 Eren uses an achilles lock on the Armored Titan when he was ordered to break its right leg. It didn't work out in the end though...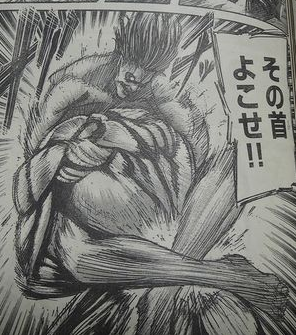 This technique is called the guillotine choke, also known as the front choke.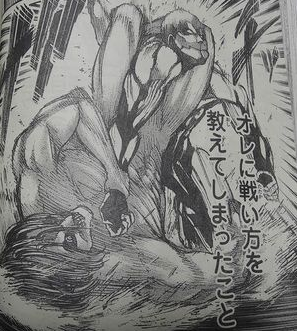 This is a Judo technique known as the triangle choke.
3. Amazing throws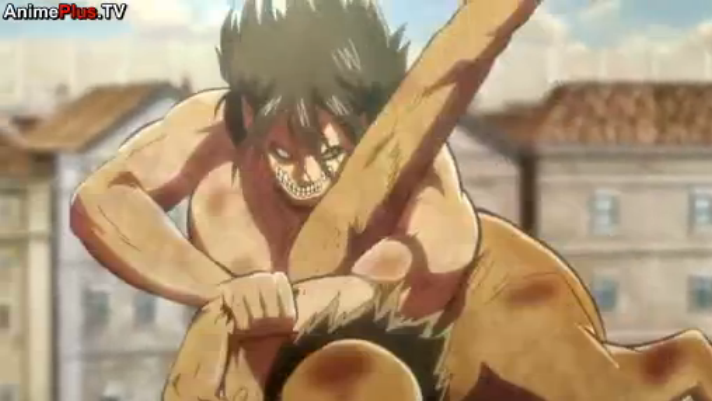 Image from Ep. 8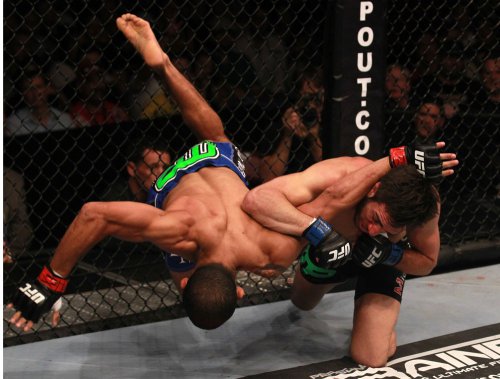 This scene is a reference to José Aldo vs. Kenny Florian.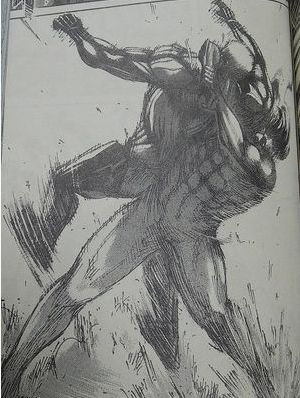 This technique is called the standing arm triangle choke. After this, he will go into the mounted position.
These are just a few of the many references to real-life combat that Isayama uses!
He also based some of the characters on MMA fighters, such as Keith Shadis (the head instructor) from Keith Jardine and Nac Tius (a member of 104th Trainees Squad) from Nick Diaz.