It's not an uncommon sight for popular shows to have great reach on the internet. After all, you can find most things online. It's been almost a decade since the internet gave birth to the phenomenon now known as memes. The concept has grown so much that it's now difficult to classify any of them. As such, they are simply called "memes" and they are known just based on the simple fact that they are funny and entertaining.
All anime probably have their own memes but the most popular ones really flood the internet. We have the likes of Naruto, Fairy Tail and Bleach memes circling the internet constantly. Like these other anime, Attack on Titan too has had its fair share of popularity which in turn made a huge wave of memes.
Here are 15 funny and entertaining Attack on Titan memes for your enjoyment:


---
Attack on Titan Opening Parodies
---
Numerous parodies for the Attack on Titan OP have appeared on the internet and it surprisingly fits with almost anything. Fans have even gone the extra mile to create original content. Take a look at what would've happened if Attack on Titan was an anime about cleaning.
Attack on Titan Cleaning Opening Parody
Cleaning Levi has really been popular since his first appearance.


---
Attack on Titan Poster Parody
---
Even the iconic Attack on Titan poster has been altered many times to the enjoyment of pranksters and fans. The poster, which featured Eren looking up to the Colossal Titan, can be altered in many ways to create different references.
Take for example this mix-up between Attack on Titan and The Hobbit.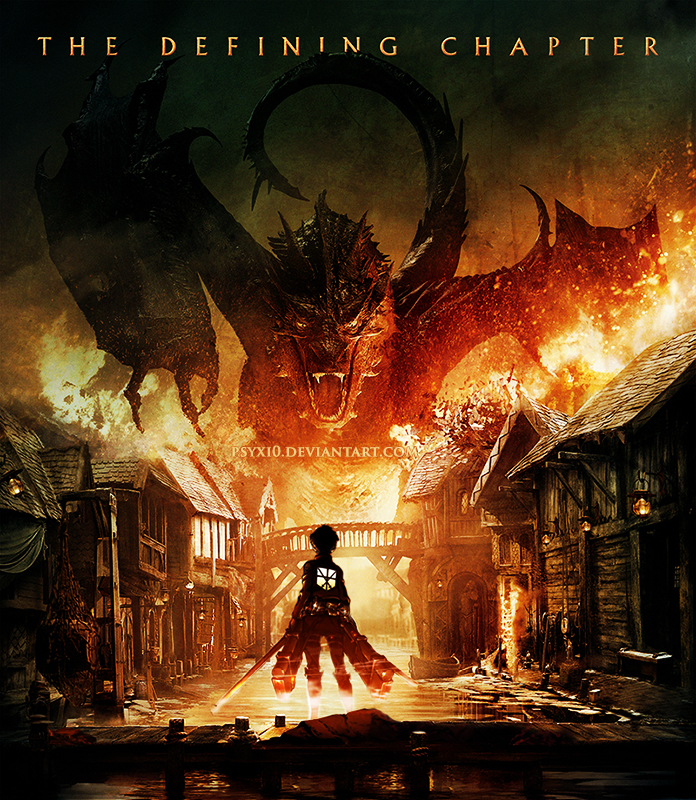 (Source: tvtropes.org)
There is a popular meme where people edit various anime pictures to add in pregnancy test results. The results are as you would've guessed: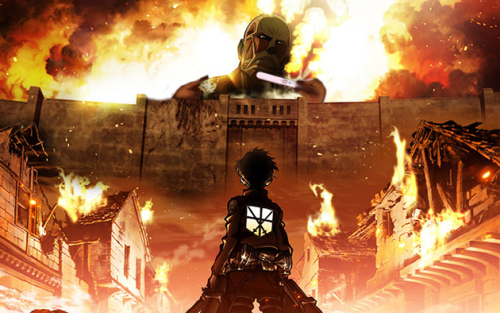 (Source: ask-sane-belarus.tumblr.com)


---
Attack on Titan Crossovers
---
It's funny how you can easily fit other shows in Attack on Titan, Patrick Star from Spongebob Squarepants seem to easily fit numerous situations in the series.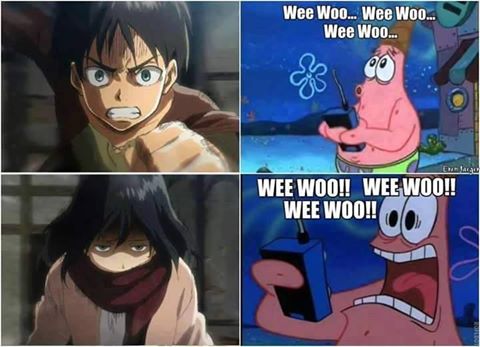 (Source: facebook.com)
Other anime OPs have also seen their share of Attack on Titan crossovers and appearances. Check this Nichijou opening featuring Attack on Titan characters!
Attack on Titan Nichijou Parody


---
Sasha
---
Sasha Blouse, more commonly known as potato girl, has a large following. It's funny how a lot of memes seem to point out that she's the perfect girl in all her potato glory.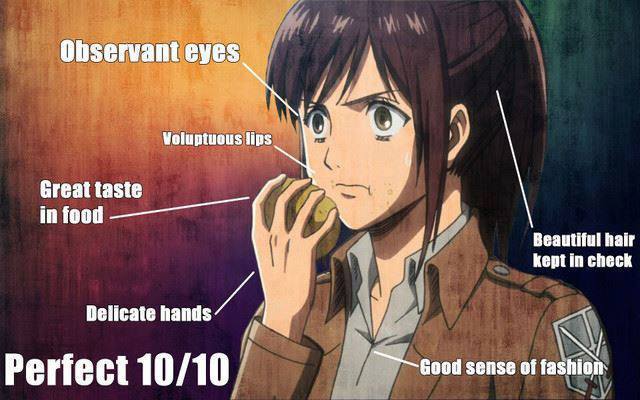 (Source: facebook.com)
---
Eren
---
Every character on Attack on Titan probably has a meme attributed to him/her, but the most iconic characters take up a big portion. Eren is an obvious choice for hilarity.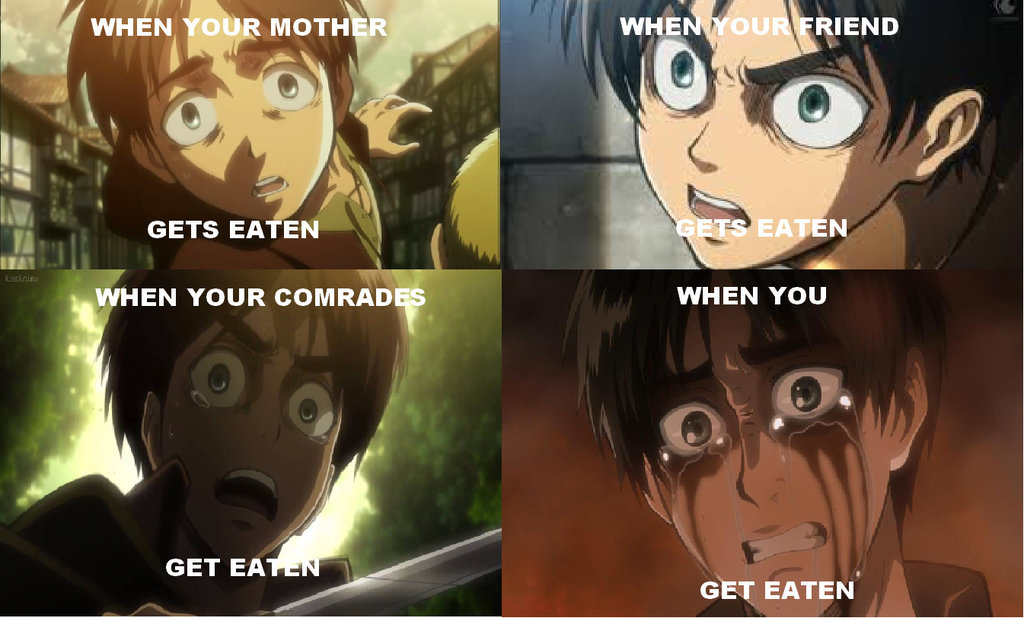 (Source: deviantart.com)
Another common and popular meme is when fans of characters and shows create social media accounts for different characters. Take a look at this tweet: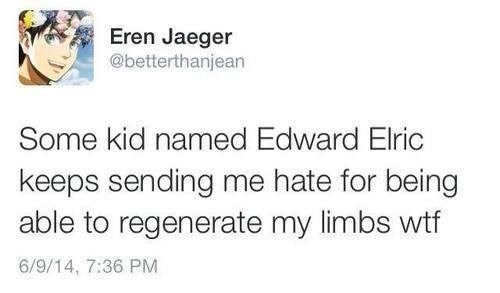 (Source: cheezburger.com)


---
Titans
---
There's nothing too wildly different about cosplaying as part of the Survey Corps or cosplaying as a titan. However, there are numerous humorous applications to dressing up like one.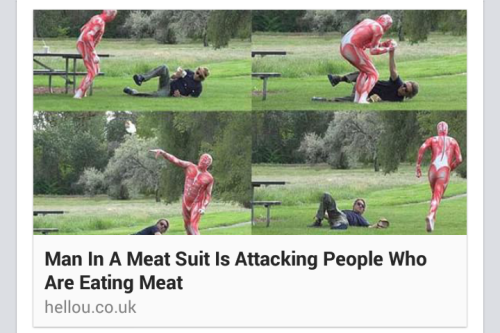 (Source: cheezburger.com)
Tumblr can be a good source for a variety of memes. The conversations are often hilarious.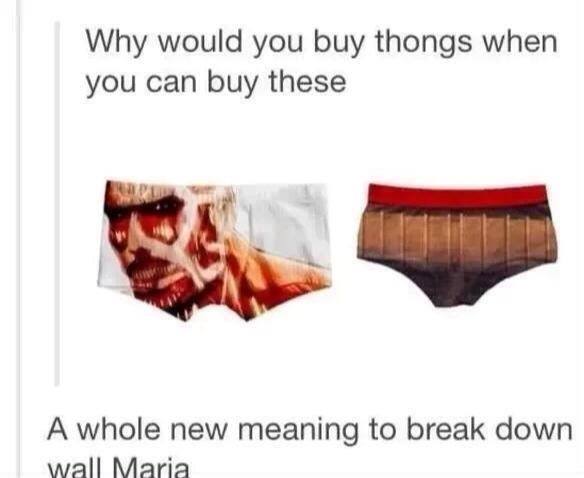 (Source: facebook.com)
Due to the somewhat comedic nature of the titan's look and movements, they've become a common theme for comparison memes.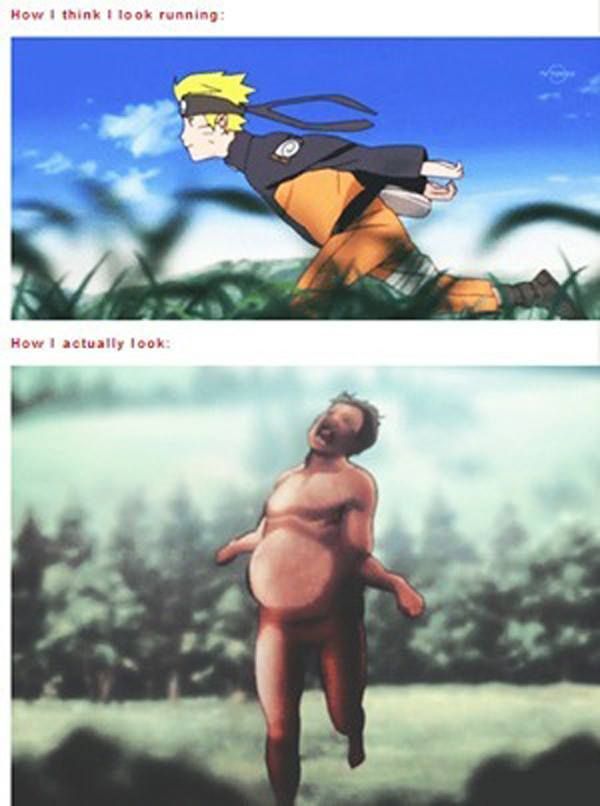 (Source: s-media-cache-ak0.pinimg.com/)
There was a photo fad in Japan that started during the initial release and popularity of the Attack on Titan anime. People would use photo angles or photoshop to make it seem like one person was larger than the other, thus creating an illusion of a titan scenario. There have been a few creative pics like this one: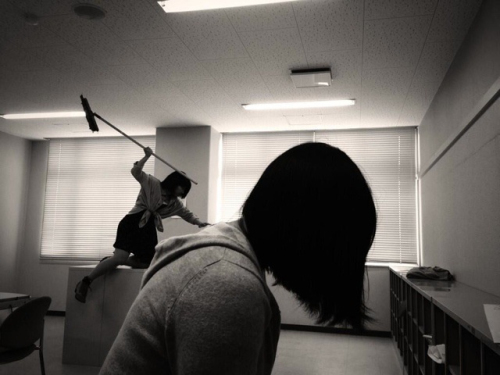 (Source: randomaccessgeekery.wordpress.com)


---
Levi
---
Levi remains as arguably the most popular character for memes. It may be due to his all-too-serious nature in the series. Whatever the case, he carries a few of the funniest memes around. One popular meme can be done by altering the text of a manga page.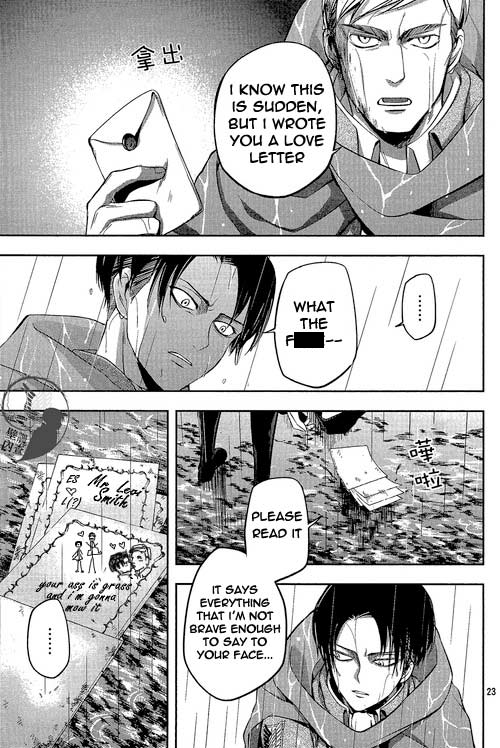 (Source: cheezburger.com)
Ever since there was an episode that showed Levi in cleaning attire, there's been an influx of memes using it. Like this one: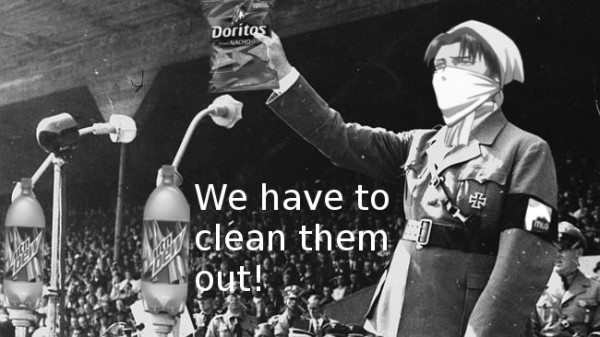 (Source: otakumeme.com)
Who would've thought that Google's prediction and Autofill system would become a pivotal tool for memes? Though a lot of them may not necessarily show up on your searches, we're glad the internet has a way around everything.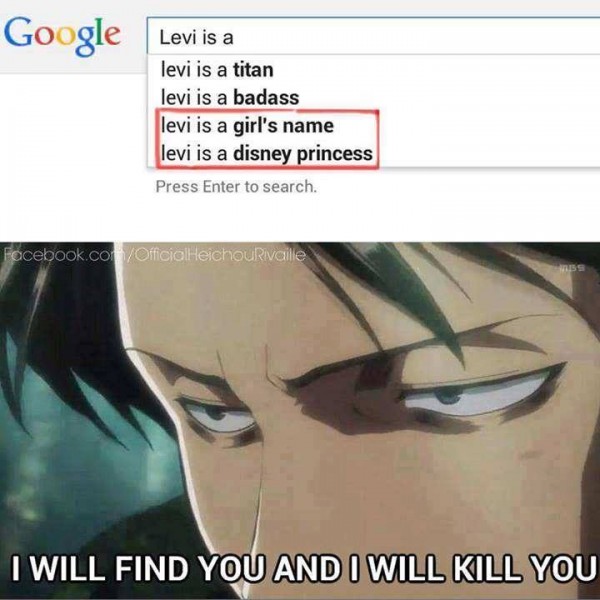 (Source: otakumeme.com)
---
The internet is filled with memes around every corner. If you're looking to pass the time then it's definitely something to consider; especially if you're a fan of anime like Attack on Titan.