On the morning of Thursday, July 18th, 2019, a senseless arson attack took place at Kyoto Animation's No. 1 Studio building that took the lives of 35 incredibly talented people. There are no words strong enough to describe the sheer emotional impact of this event both on the industry and its followers: Kyoto Animation is one of the most widely beloved studios in the anime community. You would be hard-pressed to find an anime fan who hasn't seen at least one Kyoto Animation anime. Here on MyAnimeList, we're able to express ourselves as an anime community like nowhere else — we speak through scores, reviews, favorites, forum threads, and more. So let us take a moment to recognize how Kyoto Animation has significantly impacted us on MAL, and the ways we've responded to their works over the course of our community's history.
Warning: Spoilers ahead for all major Kyoto Animation works.


The Anime We Hold Most Dear
---
A score isn't the only thing that can tell us how much people loved an anime. As a standard MAL user, you're allowed to display 10 favorite anime on your profile, which can be very difficult to choose with limited space. These 10 spots become evermore precious when you reach hundreds or even thousands of completed anime. When an anime receives a high number of favorites compared to the number of people who have seen it, that's when you know how special it is. By that principle, these five Kyoto Animation works are their most beloved.


---
9.89% (52,260 favorites)
---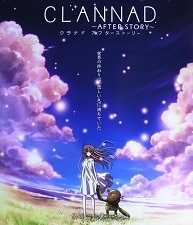 Once upon a time, before the powerhouse that is Fullmetal Alchemist: Brotherhood, Clannad: After Story was the highest-rated TV anime on MAL for some time. Even after nearly a decade passing, it still sits at a respectable overall rank of #14 with a score of 8.99. Times change and styles evolve, but Clannad: After Story is still a must-watch emotional drama that many describe as "life-changing" to this day.

Much of Clannad: After Story's continued impact lies in the way it influences us to reflect on our own families and maturity. There are plenty of tearjerking anime out there, but the ones that stand the test of time are those that change the way we feel or think about ourselves and what's around us as Clannad: After Story did.


---
5.88% (34,291 favorites)
---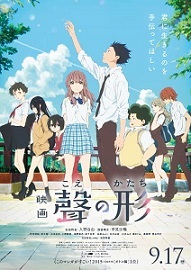 2016 was a golden year of anime movies, with the releases of Kimi no Na wa., the Kizumonogatari series, Kono Sekai no Katasumi ni, and of course, Koe no Katachi. While Kimi no Na wa. has at times overshadowed Koe no Katachi, Kyoto Animation still brought around a poignant film that has almost become the studio's most popular anime on MAL.

Koe no Katachi deals with many hard-hitting themes: physical disability, bullying, mental health, and suicide. The long-term impact on both victim and bully is explored through Ishida and Shouko, which no doubt hit home for many viewers as it did for people in a similar situation to Shouko.

Aside from its physical quality, Koe no Katachi's direction and screenwriting were both helmed by women in a male-dominated industry, a hallmark of Kyoto Animation's esteemed reputation.


---
5.59% (14,532 favorites)
---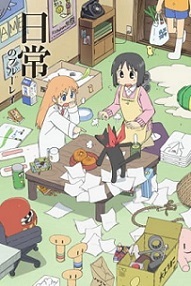 Nichijou is an absurd series like no other: it has every kind of comedy you can think of, from slapstick to puns, all integrated into a compelling slice of life with a lucrative yet oddly engaging ensemble of characters. Even though it wasn't as popular in Japan as many of Kyoto Animation's other works, it found a passionate following in the Western anime community, particularly on MAL.

While many fans would still enjoy Nichijou if it had been made by a different studio, it likely would have never reached this level of notoriety without Kyoto Animation's seal of visual quality. Its fast-paced execution is accompanied by incredibly fluid animation that heightens the absurdity even further to a point where it feels like they're just showing off.

But there's a simplicity to this absurdity that exemplifies the show's title, "Everyday Life." It's just a fun time that revolves around normal events like going to school and catching a train, illustrating an entertaining outlook on life that many users clearly hold dear.


---
4.59% (12,613 favorites)
---
Lucky☆Star is one of Kyoto Animation's lower-scoring works, yet it's one of their most cherished when it comes to favorites. It doesn't have the hyperactive shenanigans of Nichijou nor the sensitive narrative of Clannad: After Story, but it's full of simple fun with appealing characters.

Comedy is one of the most subjective parts of entertainment, which is evident in the polarising opinions surrounding this series (which can be seen in its top reviews). There isn't a clear plotline nor a clear stream of comedy, yet Lucky☆Star's simple enjoyability, cute visuals, and pop culture references found a strong niche audience that placed it high in favorites.

Of course, it's also the memorable cast of characters that gives Lucky☆Star its pleasantly mellow identity. In fact, Konata Izumi is Kyoto Animation's most popular character on MAL by member favorites, but there'll be more on that later.


---
4.38% (15,529 favorites)
---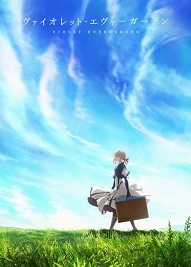 It's hard to believe that Kyoto Animation's adaptation of the award-winning Violet Evergarden novel series premiered well over one year ago. It was a hot topic long before it even aired and continued to be until its very last episode. Even now, a high number of users are greatly looking forward to the upcoming adaptation of Violet Evergarden: Gaiden and sequel film.

Violet Evergarden and its titular character present an elementary but resounding message: that there is power in words. Kyoto Animation is known for its emotionally challenging shows, but this one challenges the concept of emotion itself as Violet explores her all-too-real feelings of love and despair that evidently reached a large group of users.

Violet Evergarden is arguably Kyoto Animation's most artistically magnificent work to date, showing that the venerated studio can still reach new heights and will hopefully continue to do so.
The Moments We Remember
---
Think of your favorite Kyoto Animation anime for me. Got it? Now picture the moment you remember most fondly or even the moment that you knew it had become your favorite. Every anime has its standout moment or episode that stays with us long after we've completed them, but so many of Kyoto Animation's works have left us with impressions that may never leave us. For almost every TV anime that Kyoto Animation has ever produced, these are the episodes and moments that scored the highest in episode discussion threads and in our memories; pictures speak a thousand words.


---
Nichijou Episode 25 - ⭐4.91
---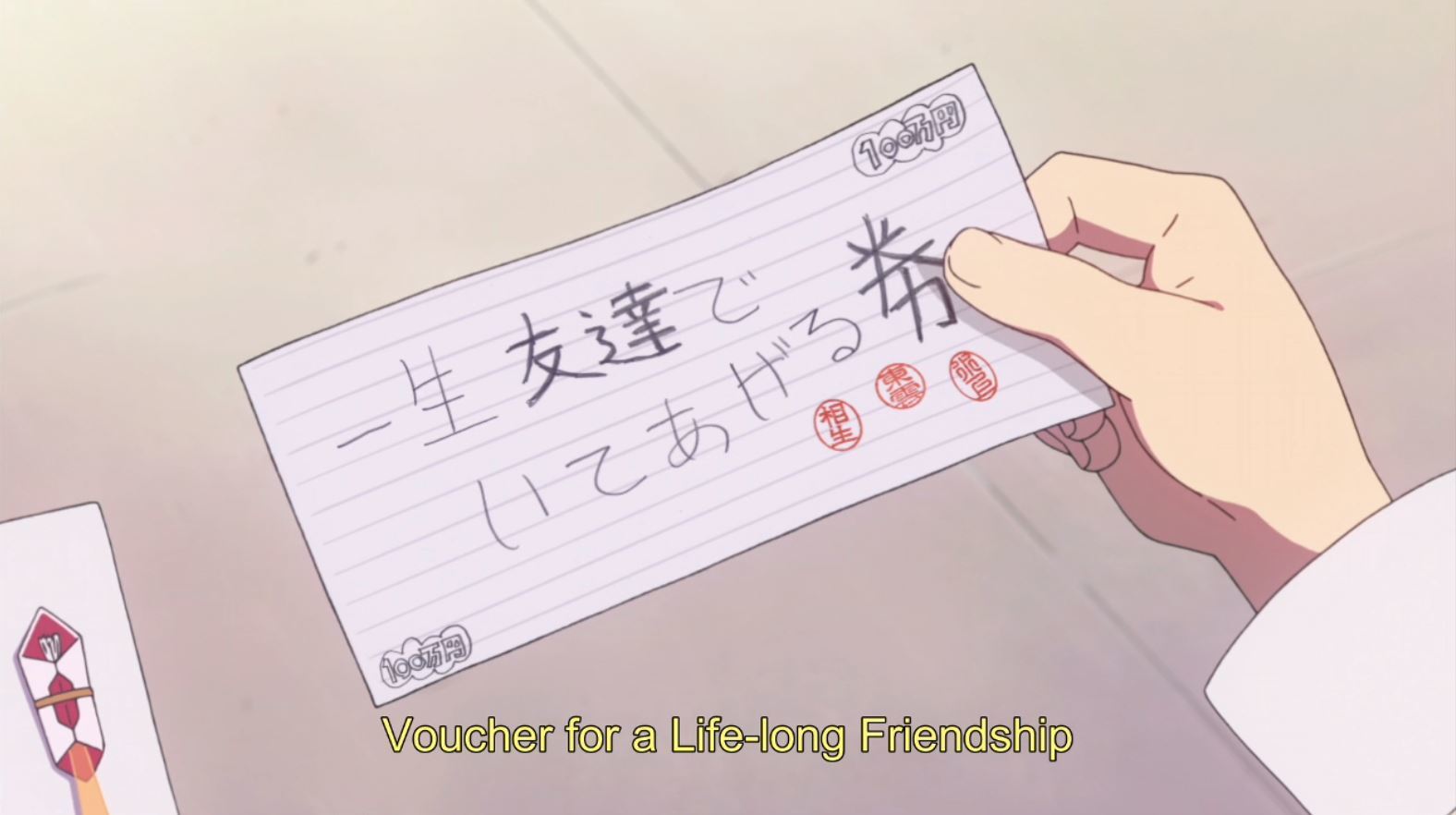 ---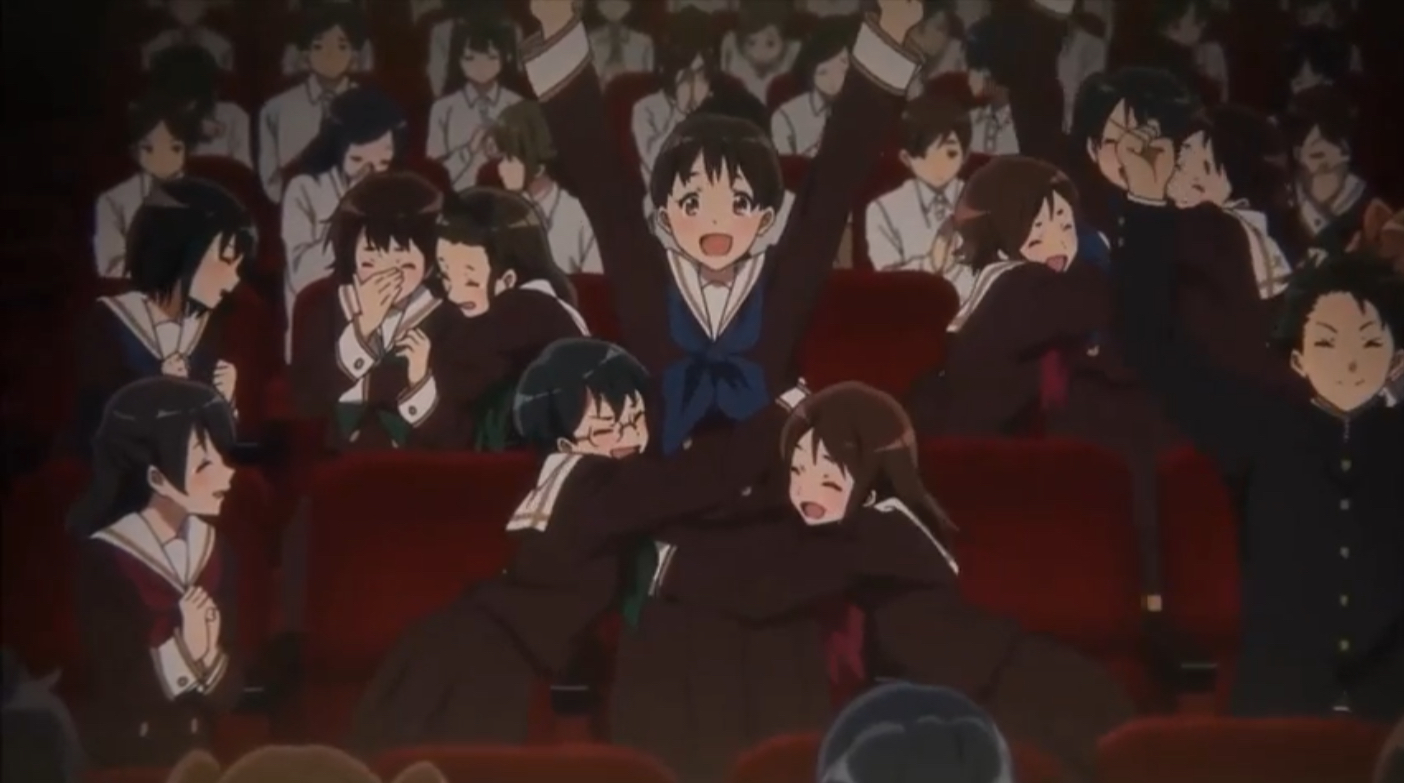 ---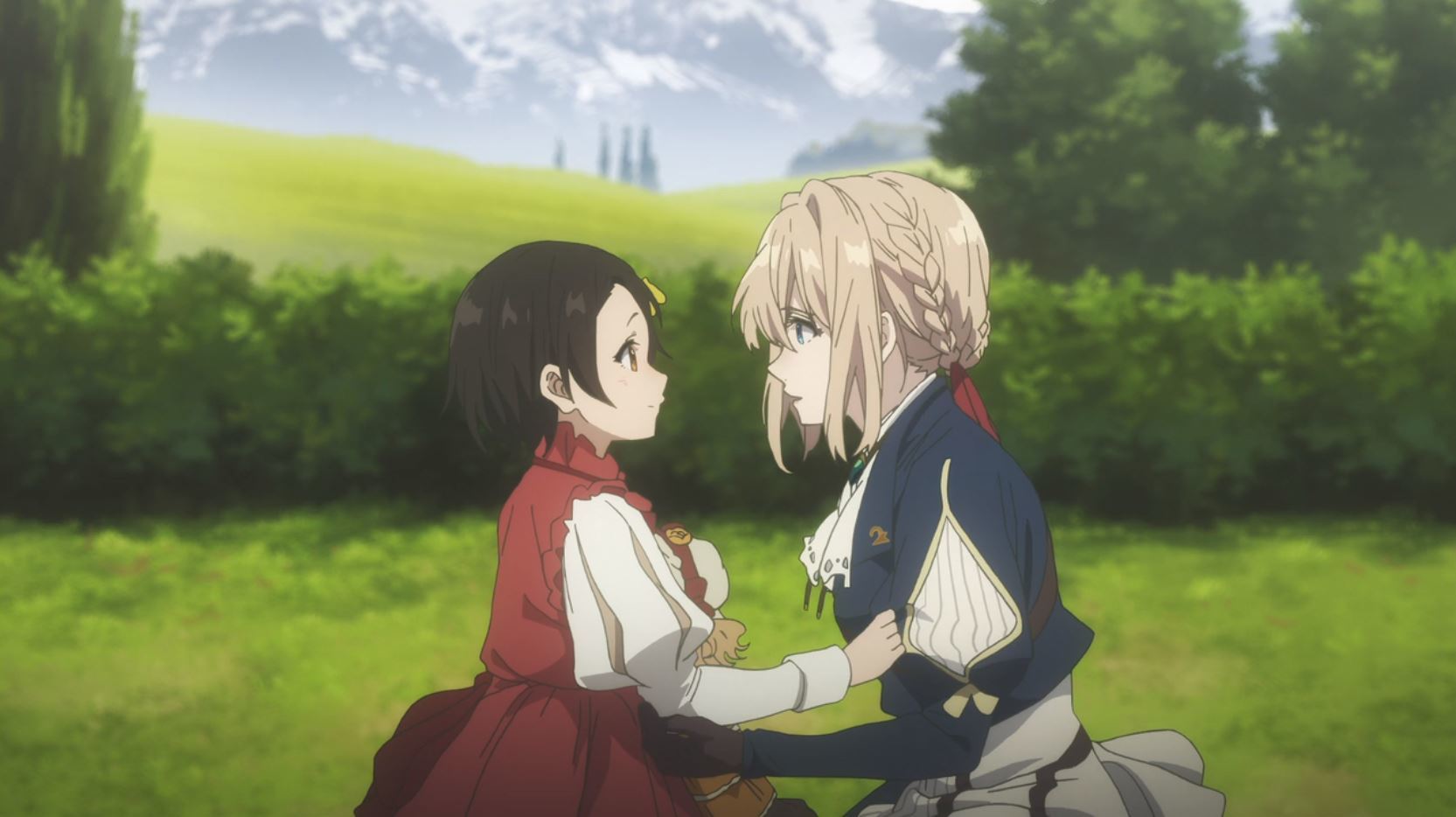 ---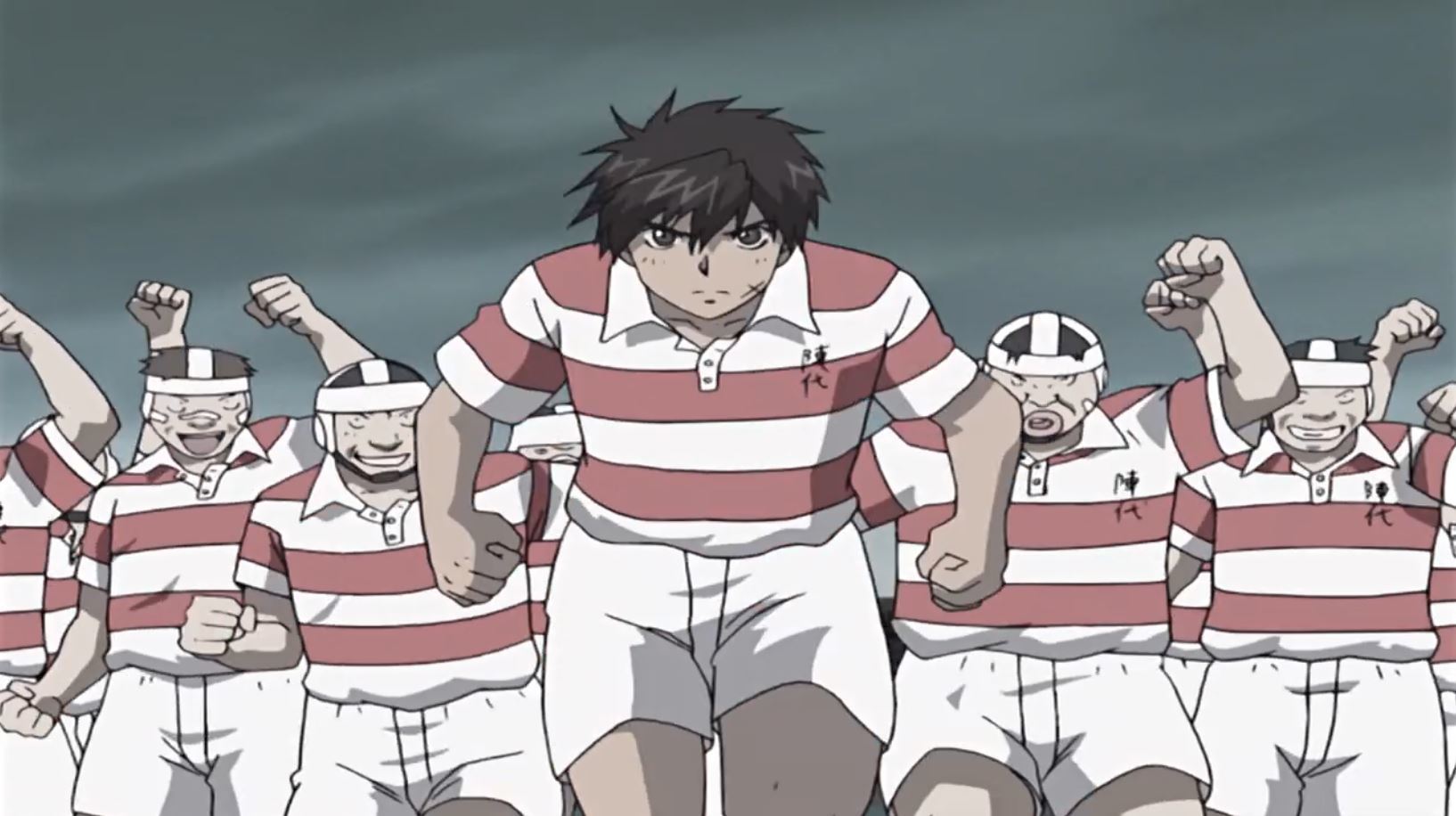 ---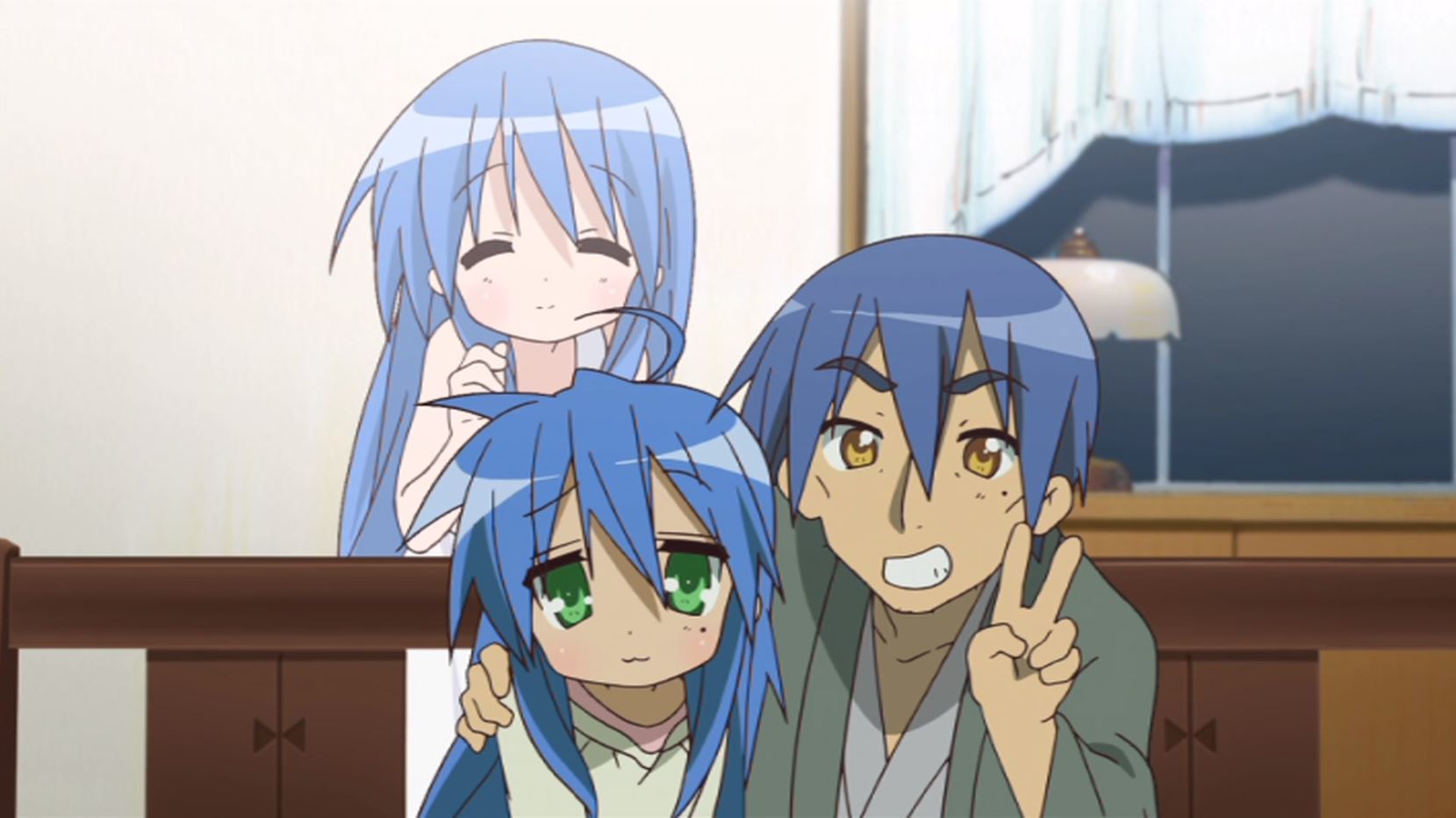 K-On!! Episode 24 - ⭐4.87
---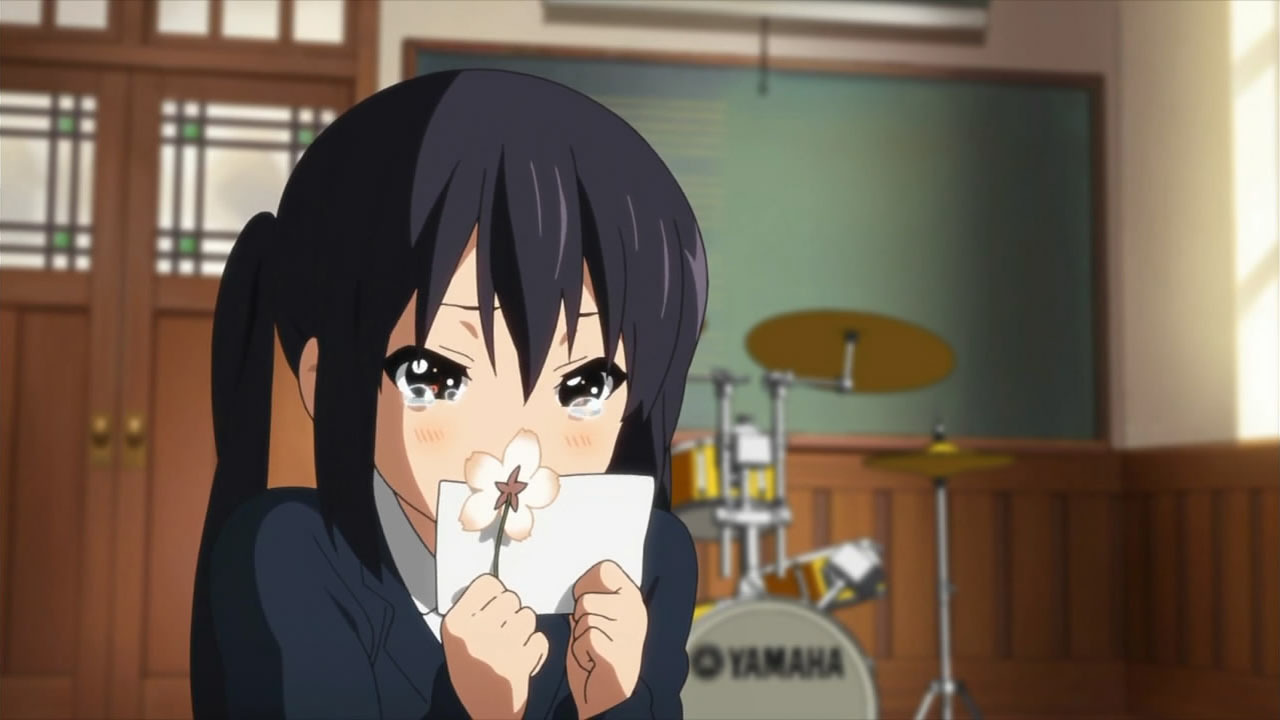 ---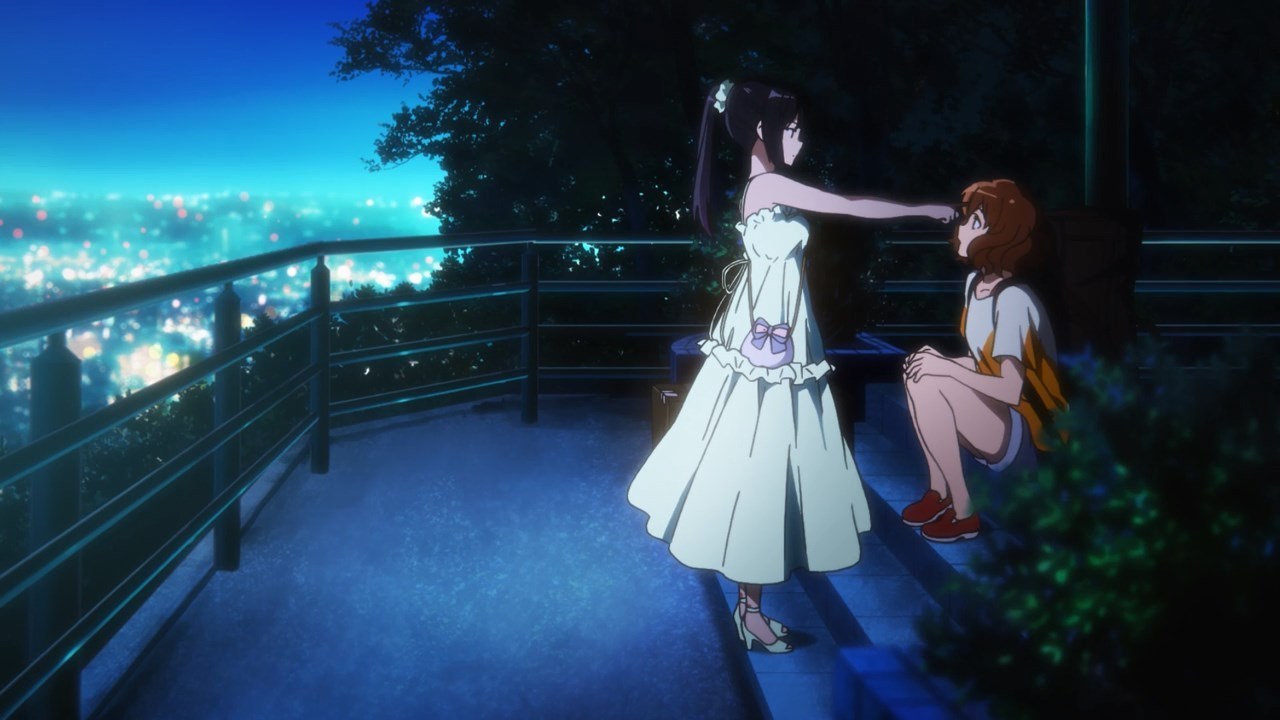 ---
---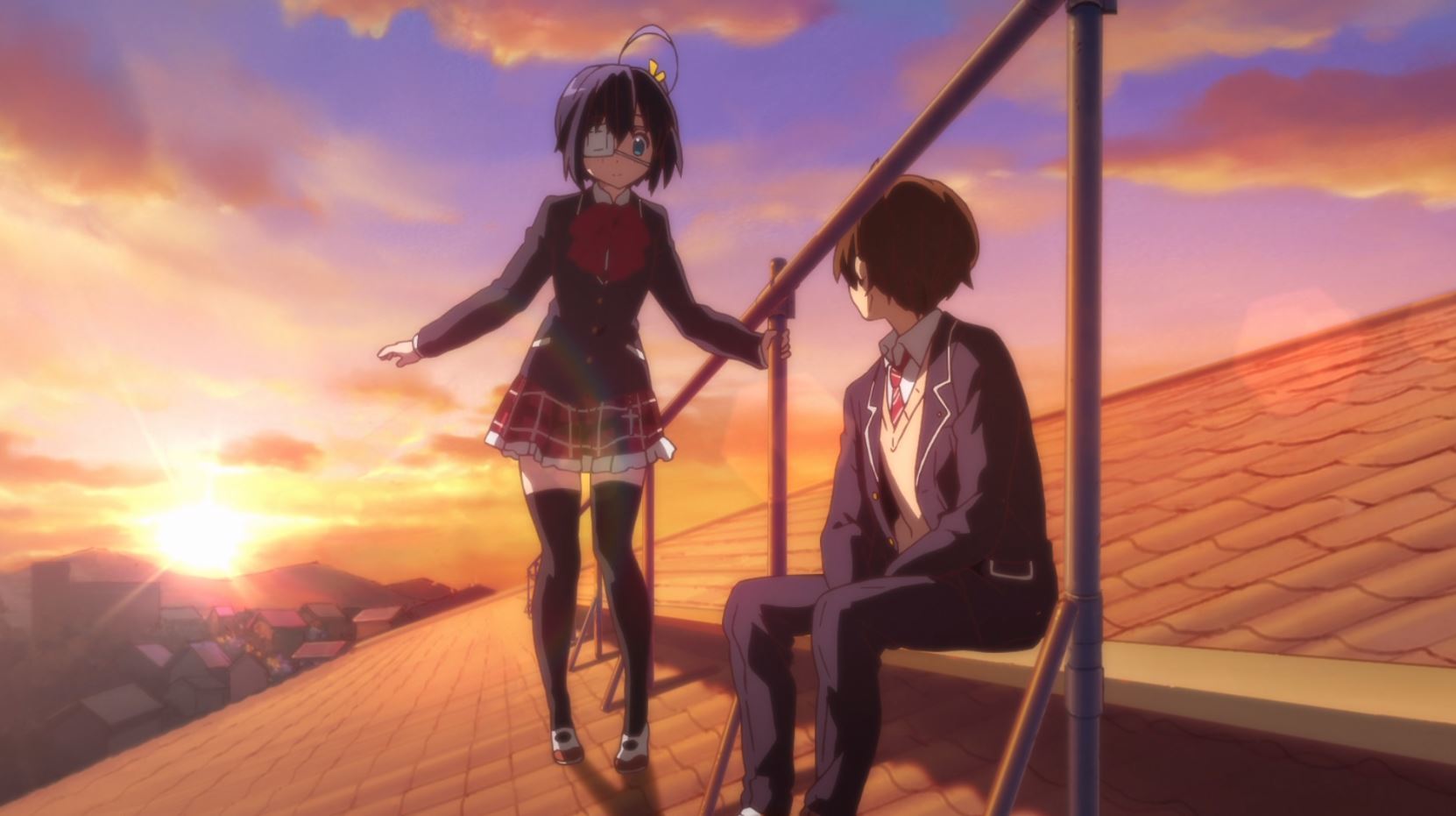 ---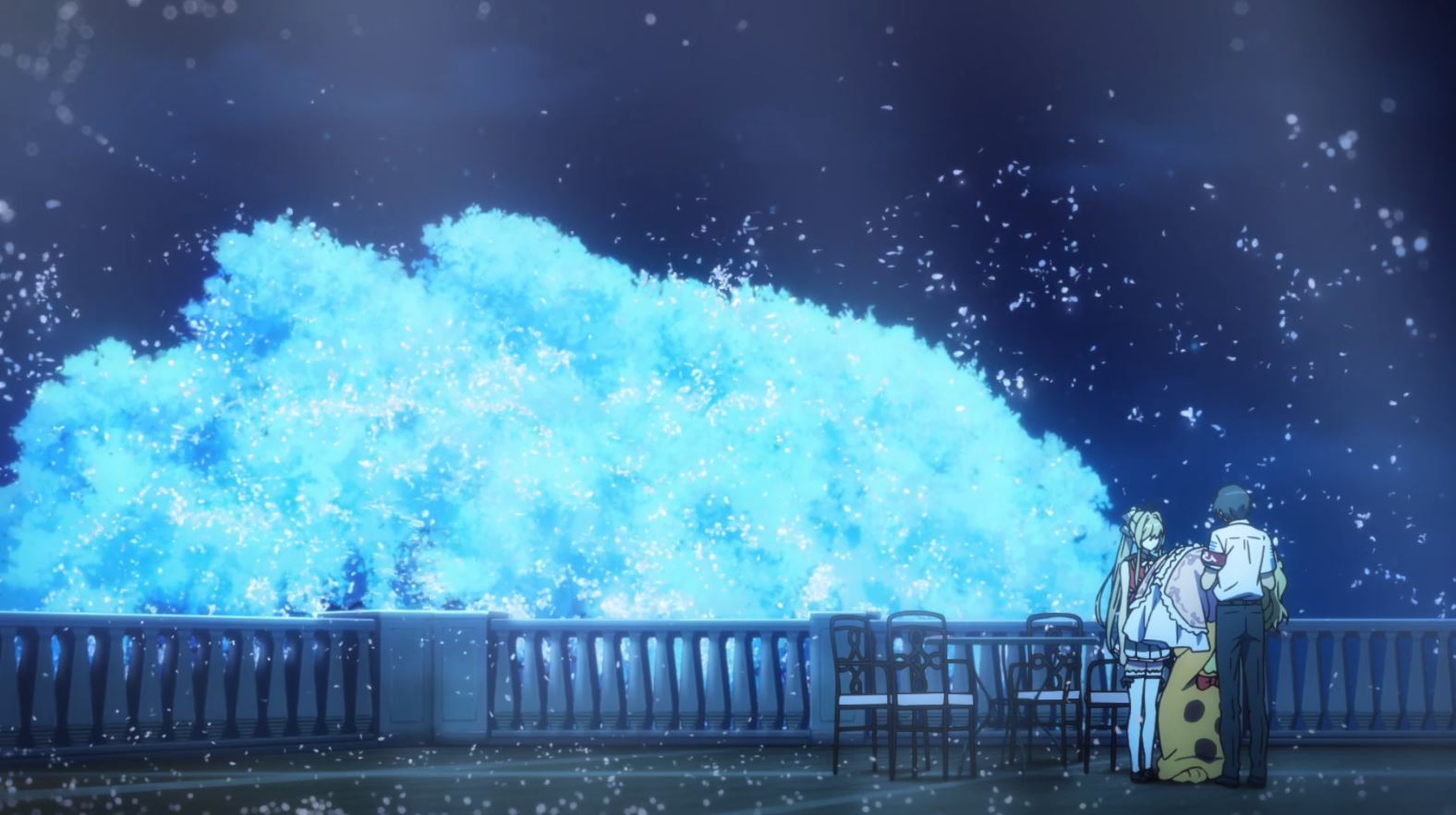 ---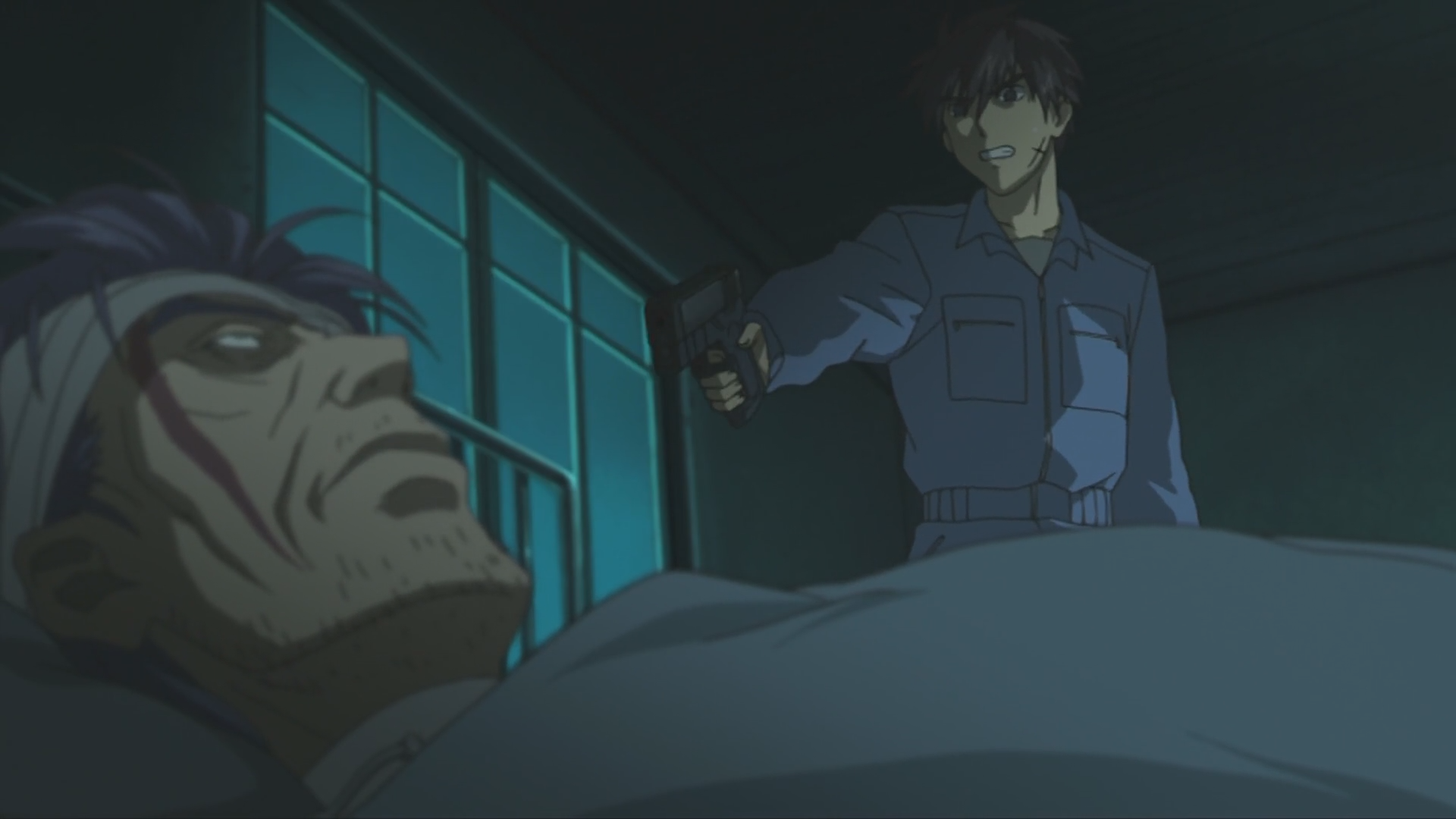 Clannad Episode 9 - ⭐4.79
---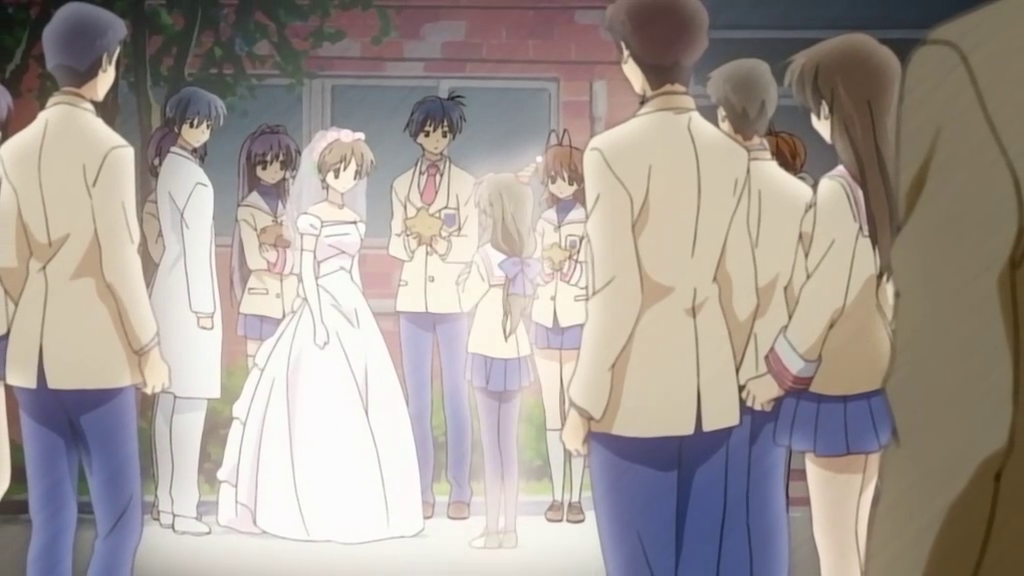 ---
K-On! Episode 5 - ⭐4.77
---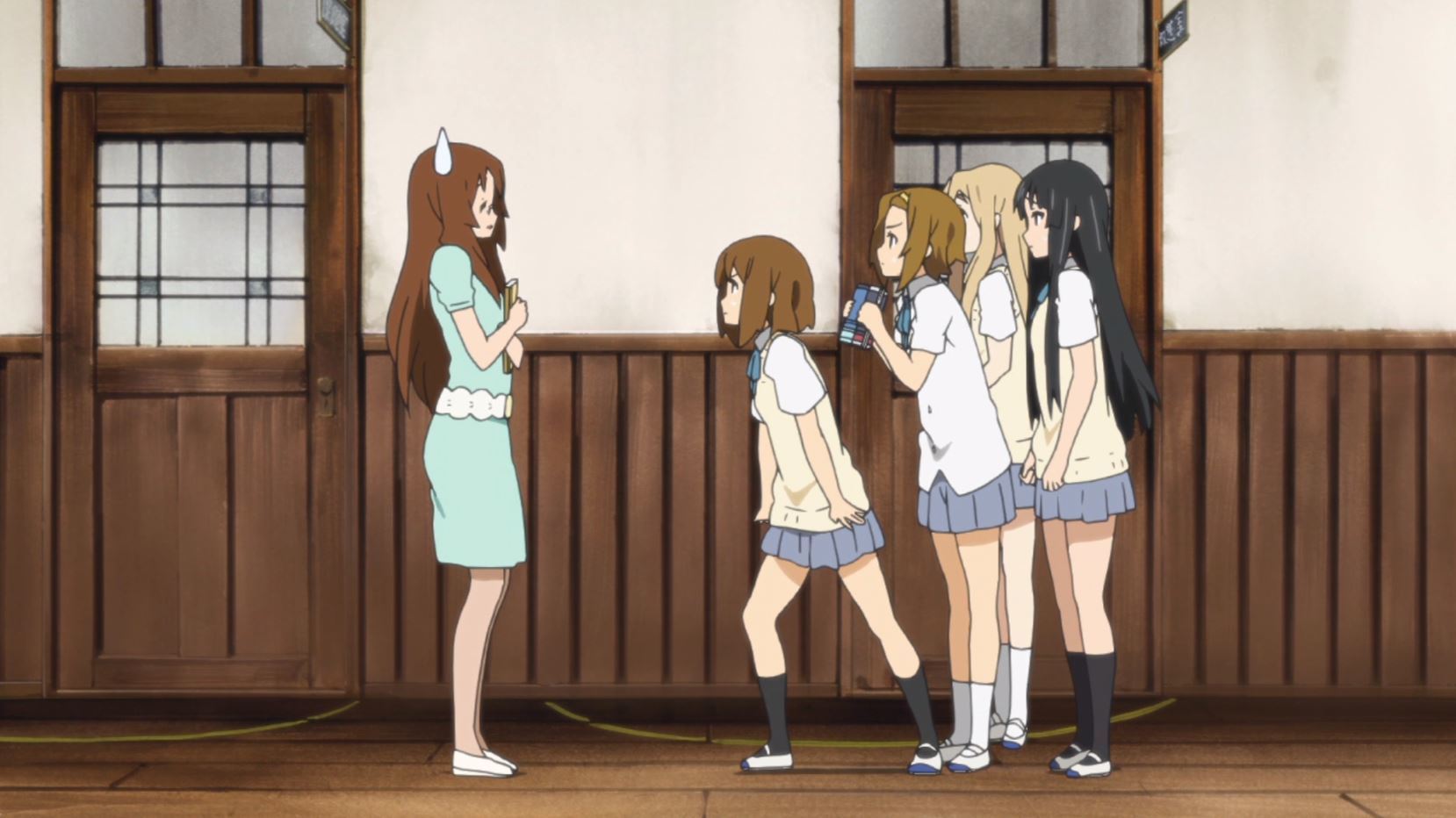 Hyouka Episode 17 - ⭐4.75
---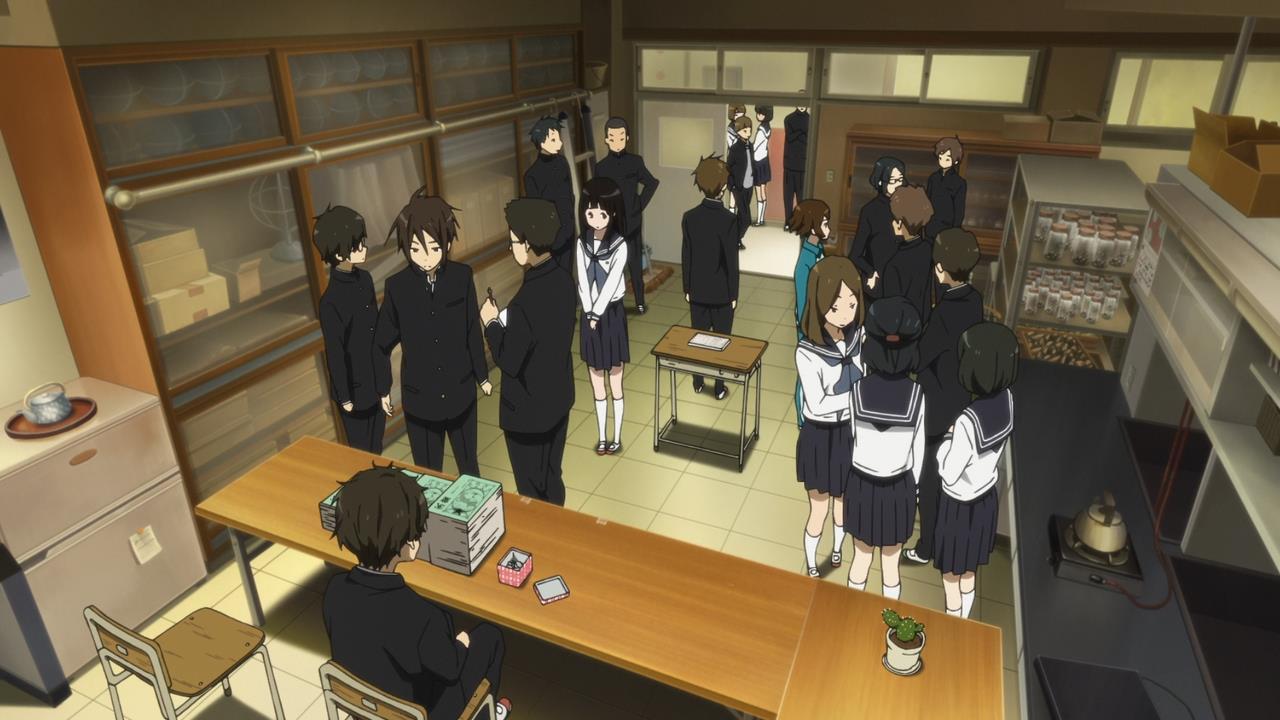 ---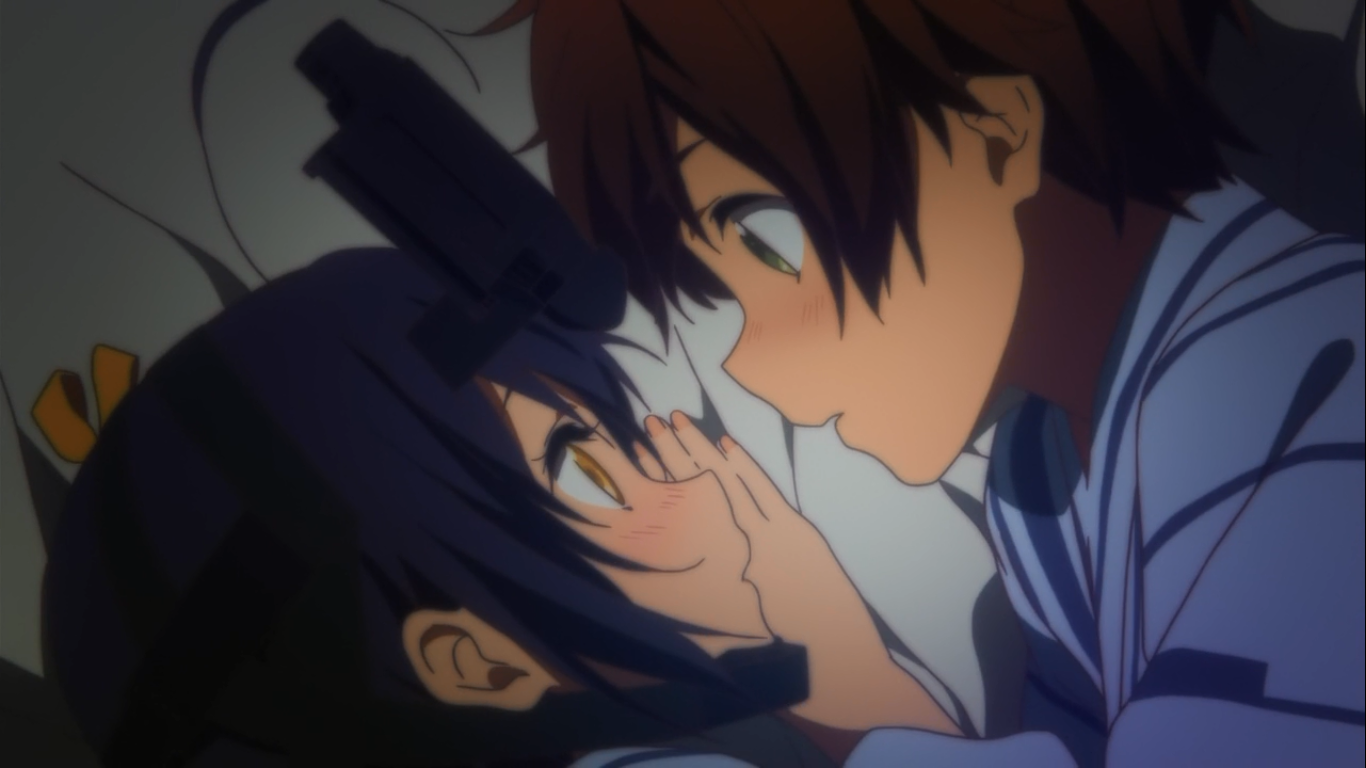 ---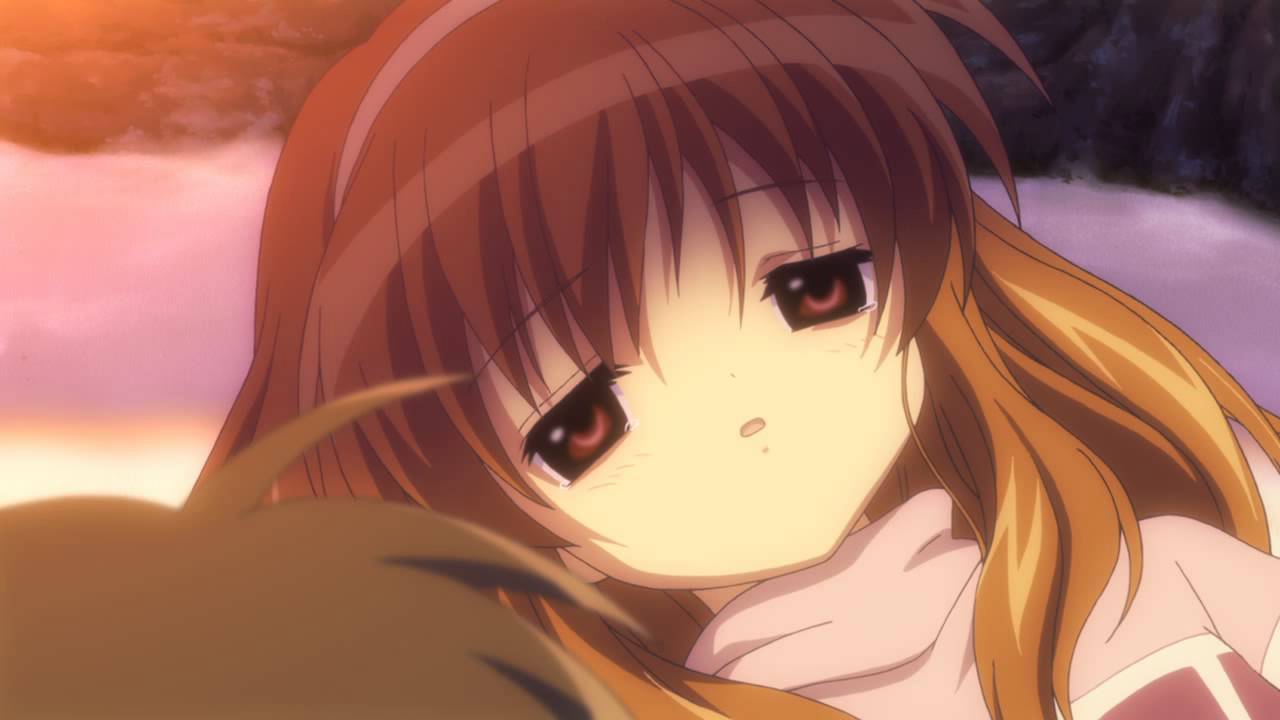 ---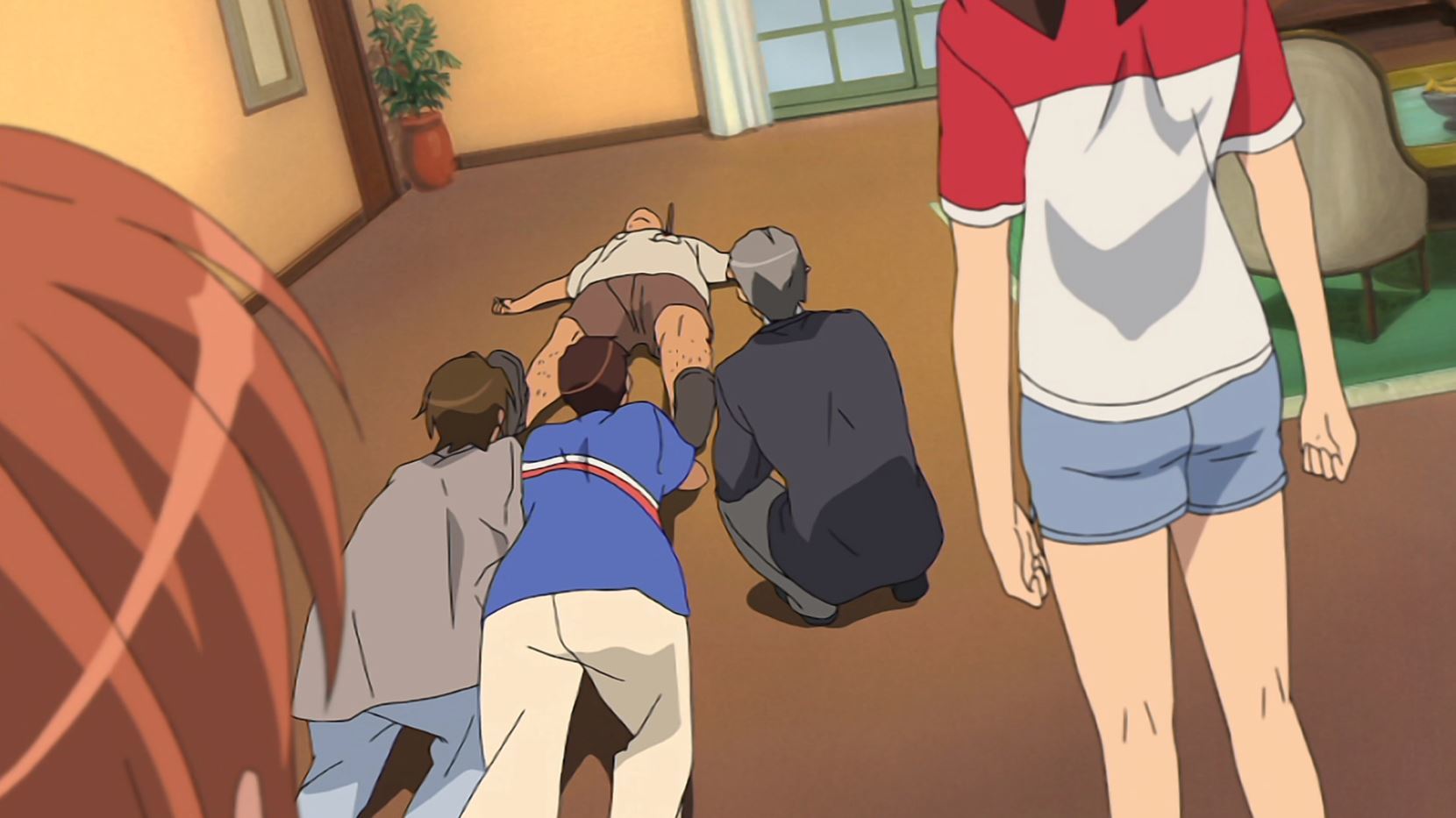 Air Episode 11 - ⭐4.72
---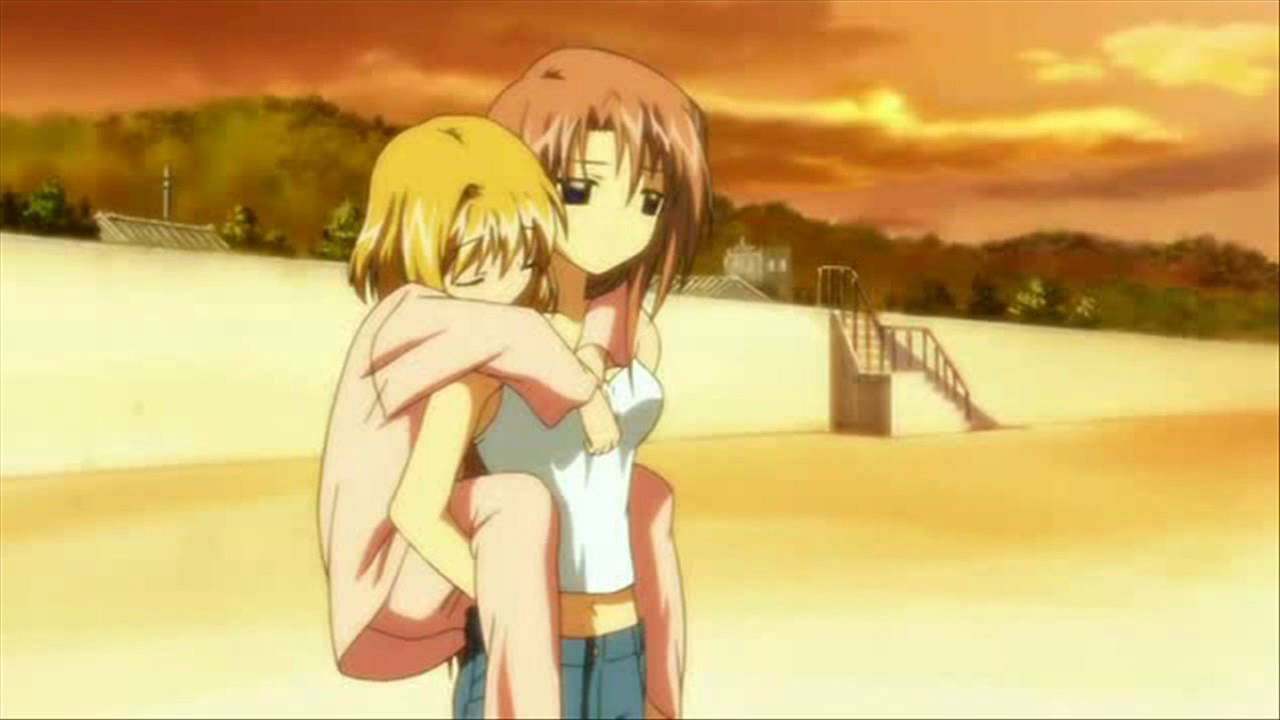 Free! Episode 8 - ⭐4.70
---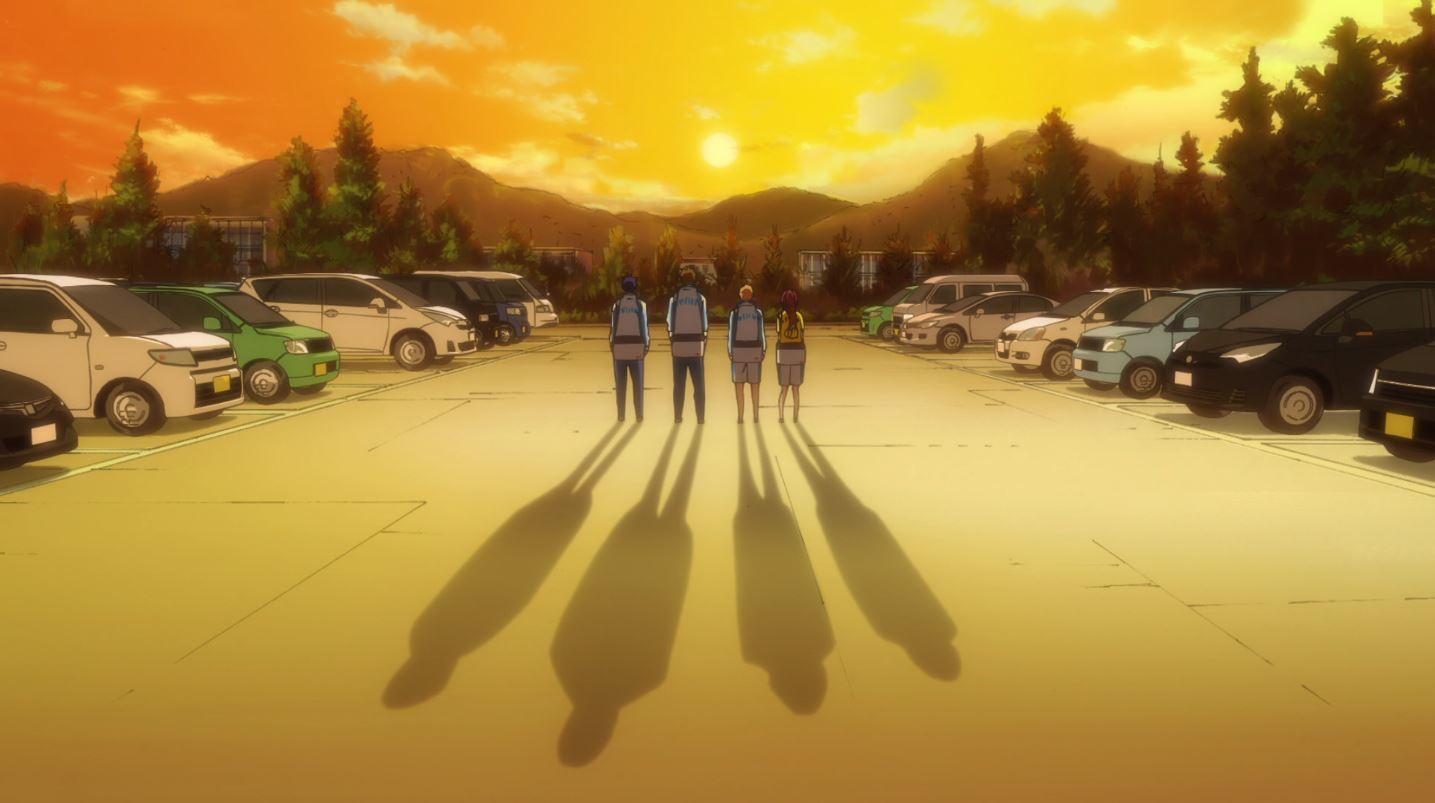 ---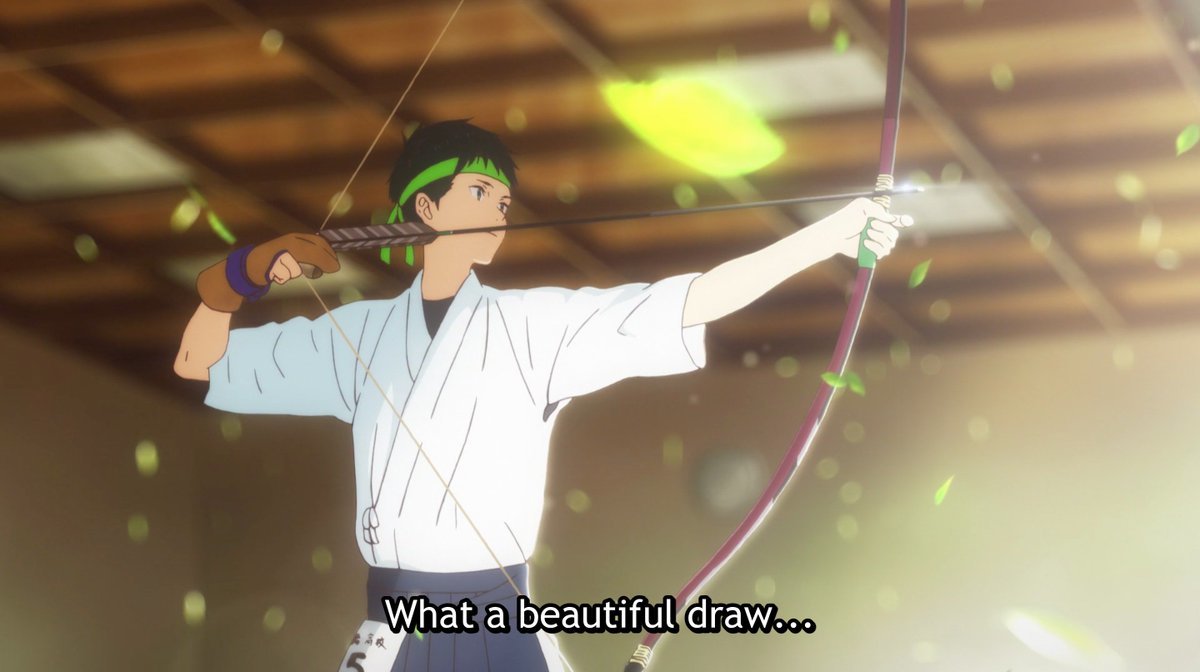 ---
---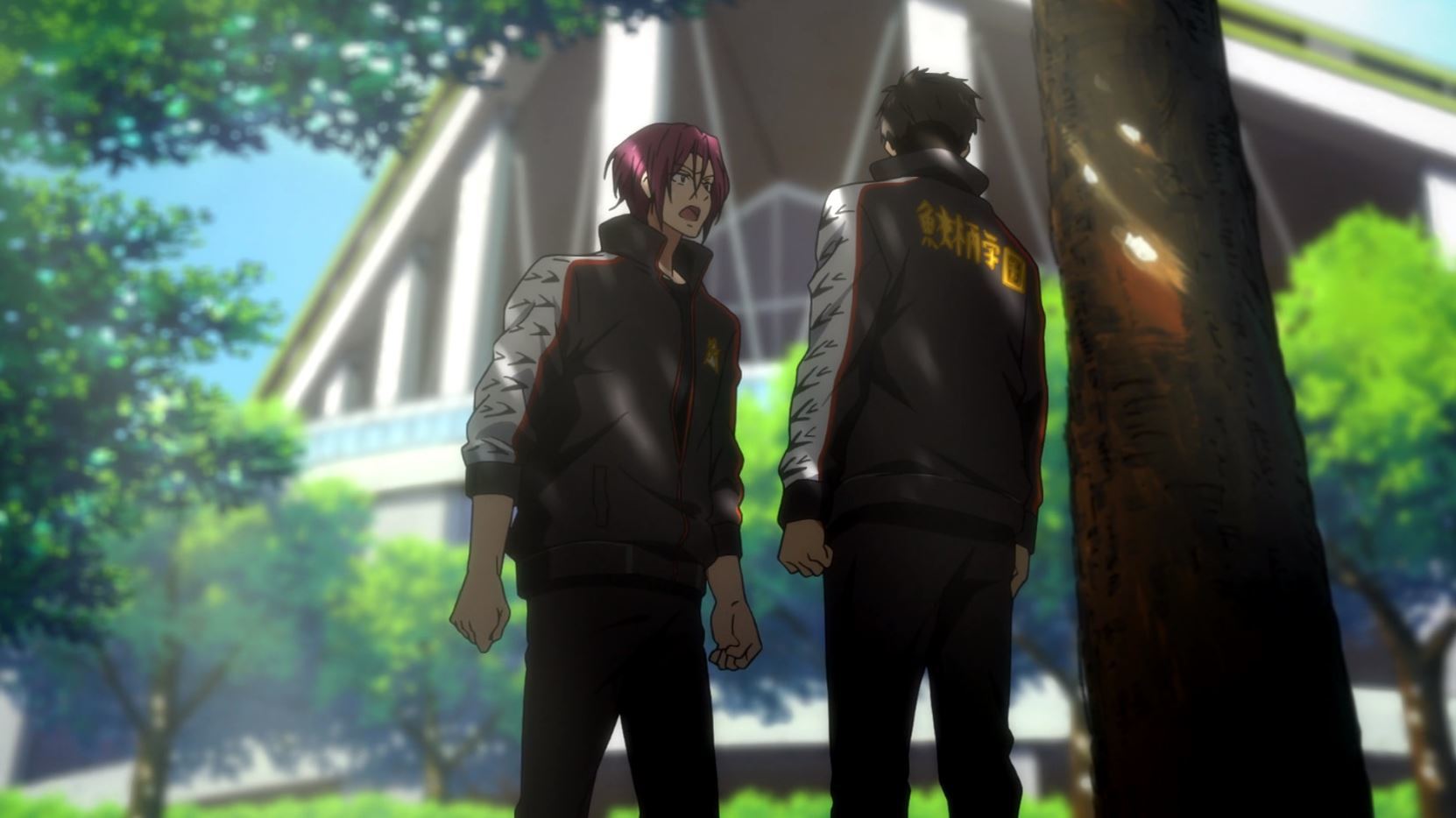 ---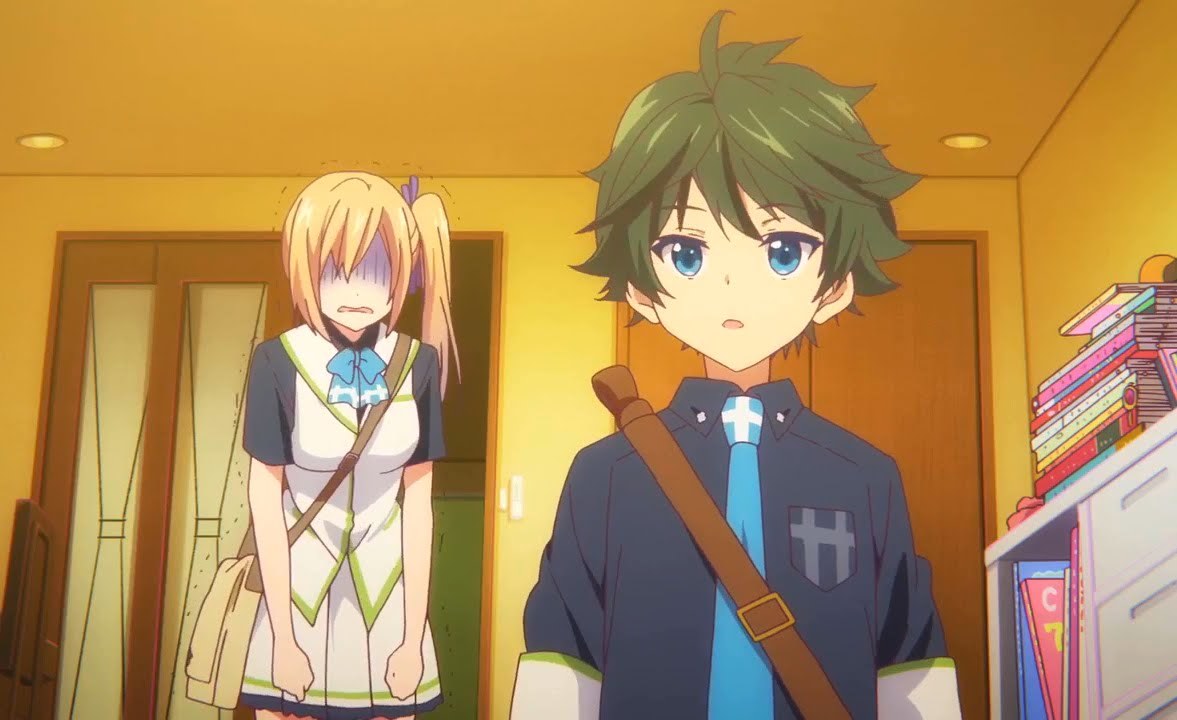 ---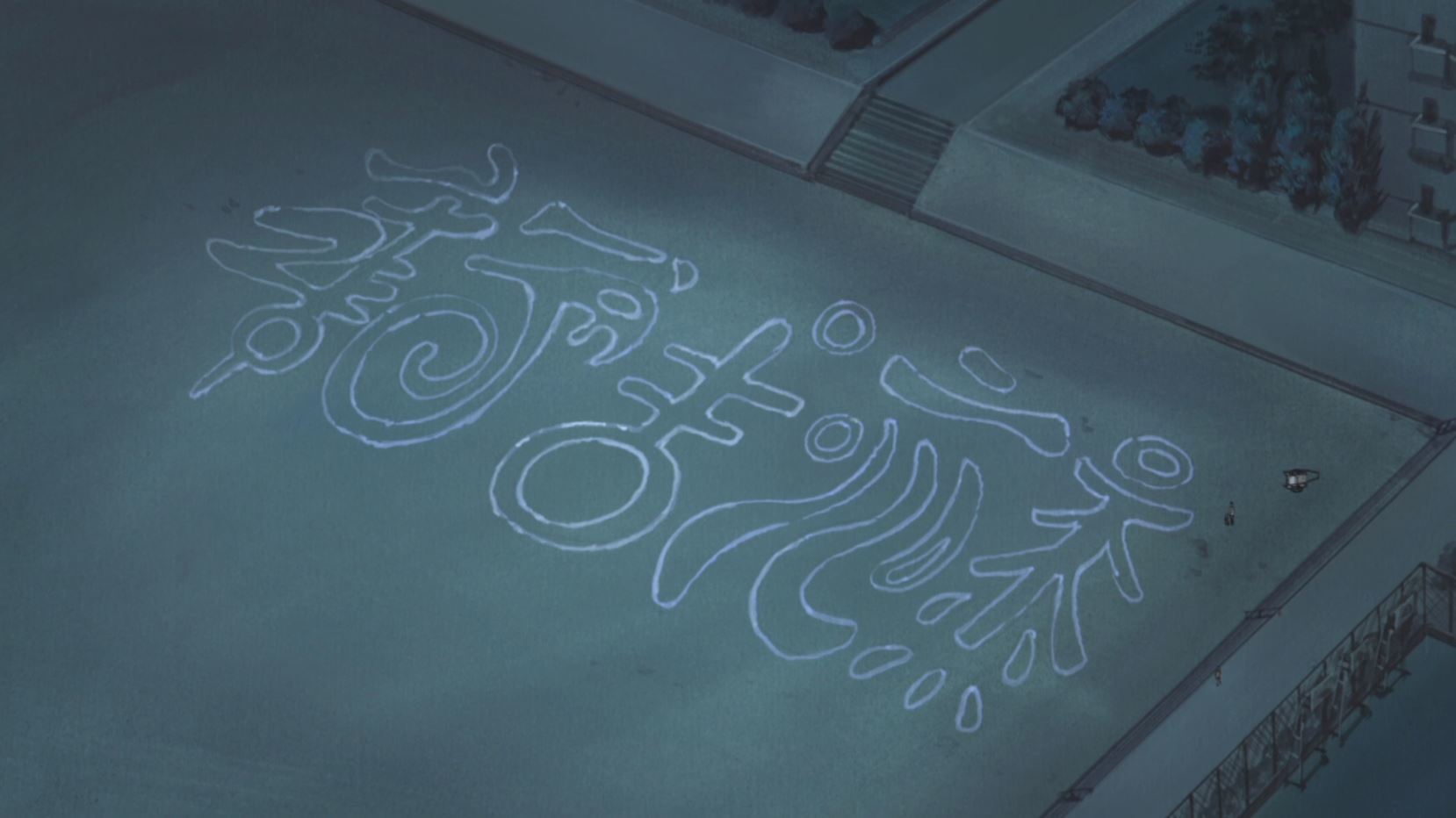 ---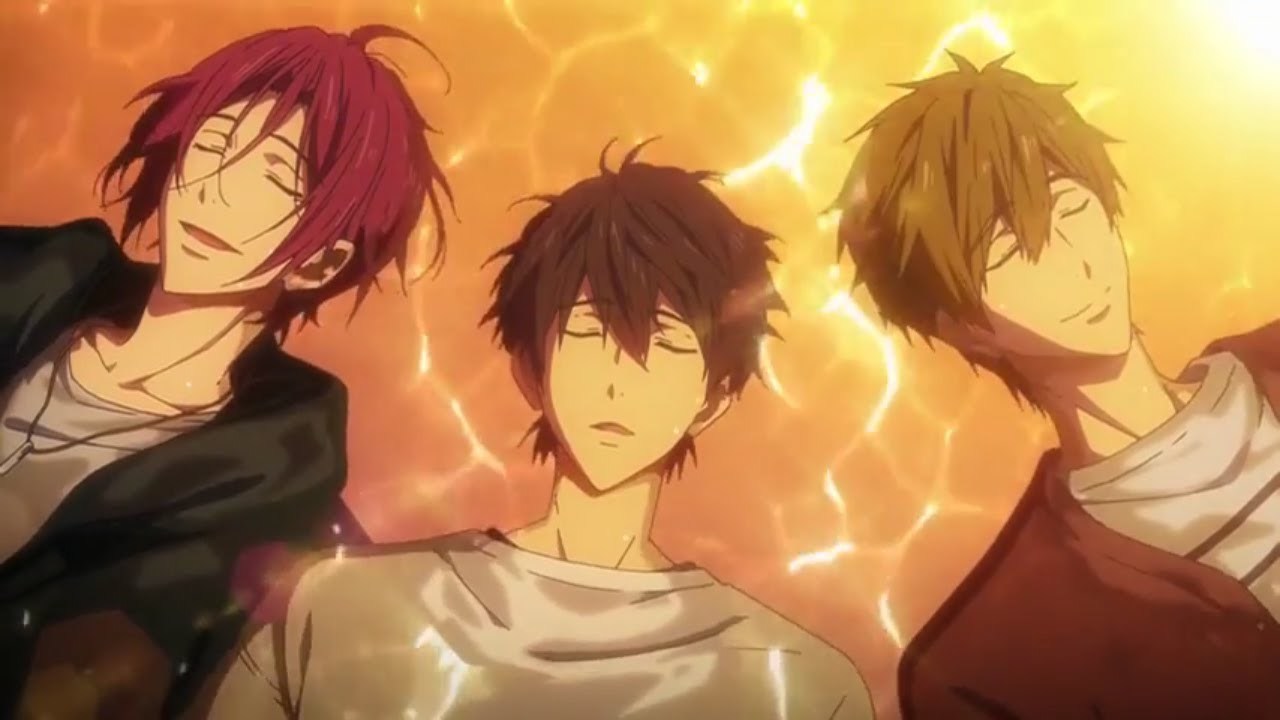 The Friends We Made
---
Among the top 100 characters on MAL, there are 7 that originate from a Kyoto Animation work. With the same limit of 10 favorites, these characters rose above the tens of thousands of characters that reside in our database to become some of the most treasured and adored thanks to the life that Kyoto Animation breathed into them.


---
17,168 favorites / Rank #47
---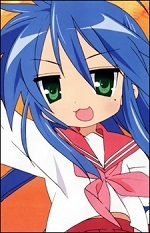 What isn't there to like about a relatable otaku character, and a cute one at that? She enjoys ero-games among other pop-culture interests, crams for tests the night before, and claims she can name every "Pok$#!n." With a confident aura and humorous attitude, Konata Izumi is the kind of girl you want to hang out with.

"[Moe is] definitely an expression of emotion that you like something... if you can naturally accept the term as it is, you're an otaku."

"I've been lamenting my lack of a chest for a while but then this game said "A flat chest is a status symbol! A rarity!" Word for Word. And when you think about it, there is a demand, right? Which means I'm valuable!"

"You don't get an extension on summer vacation, but you get one on the homework."
---
16,090 favorites / Rank #54
---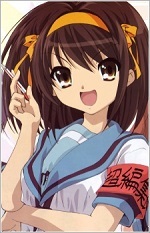 There's never a dull moment around Haruhi Suzumiya. Her infectious energy and habit for blackmail drag her comrades into crazy schemes to beat boredom. She may seem like an arrogant tyrant at first, but her drive to chase her aspirations becomes admirable and inspiring.

"If there's really that many people in the world, then there had to be someone who wasn't ordinary. There had to be someone who was living an interesting life. There just had to be. Why wasn't I that person?"

"... After all, our goal each year should be to increase the NUMBER of goals we set for ourselves!"
---
Rikka Takanashi (Chuunibyou demo Koi ga Shitai!)
15,213 favorites / Rank #57
---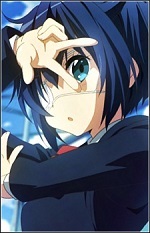 Just like her eyes, there are two sides to Rikka Takanashi. There's the dramatic but clumsy sorceress fighting against the forces of evil, and then there's the girl with insecurities behind that exterior. We see her poignantly overcome these difficulties, but her quirky chuunibyou side still remains for our entertainment.

"So our paths have finally crossed at last."

"I am the eye of the wicked lord, member number zero, Rikka Takanashi!"

"Blast the reality, Burst into shreds, Vanishment... this world!!"
---
14,406 favorites / Rank #59
---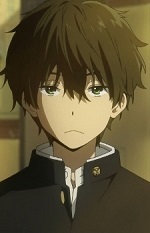 Unlike the high-energy characters that precede him on this list, Houtarou seeks to conserve his energy and do as little as possible. He doesn't talk much, but his insightful deductions are to be admired. Despite his secluded nature, he shows clear care for his friends throughout the series.

"I'm not lazy, I'm just conserving energy."

"I don't care if no one likes me. I wasn't created in this world to entertain everyone."

"If I don't have to do it, I won't. If I have to do it, then make it quick."
---
11,503 favorites / Rank #81
---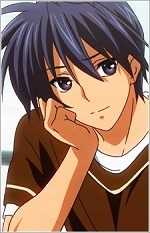 Tomoya started out as a delinquent full of resent for his father and the town he lives in, but he has a sympathetic side to him that comes out as he assists those around him. In a rare case for anime, we experience his growth from teenager to adult along with all the bumps that come along the way. Full of compassion and sincere emotions, Tomoya is one of the most human characters in all of anime.

"You should cry while you still can. When you get bigger, sometimes, you can't cry even if you have something you wanna cry about."

"What are you so hesitant about? It's your dream, isn't it? It's right in front of you and you're wavering? You gotta be reckless, and take whatever you can!"

"Isn't it fine as long as you find it? Isn't it fine as long as you find the next fun and happy moments again?"
---
11,101 favorites / Rank #86
---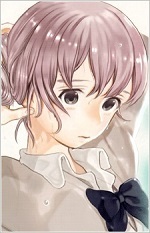 As one of very few deaf characters, Shouko is a true rarity in anime. She is friendly and easily forgiving, even to those who torment her after all she's been through. But it's Shouko's struggle with her self-worth and subsequent renewal that make her a truly compelling character. Although she is mostly unable to speak, she exemplifies the wise quotes of those around her.

Shouya Ishida: "Back then, if we could have heard each other's voices, everything would have been so much better."

Tomohiro Nagatsuka: "Friendship is something that defies both words and logic."
---
10,045 favorites / Rank #100
---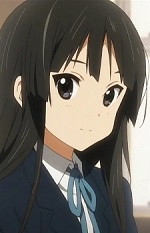 Compared to the other members of Houkago Tea Time, Mio is the most mature. However, she still has a habit of freaking out over things. She plays the bass guitar because she doesn't like being the center of attention, but manages to power through her stage fright. Smart, kind, and beautiful, Mio is a treasured member of K-On!.

"Get real. I'm not a baby you know. I can't let my self freak out over every little thing forever."

"There are only two kinds of rock guitarists: Jeff Beck and everyone else."
The Lives We Experience
---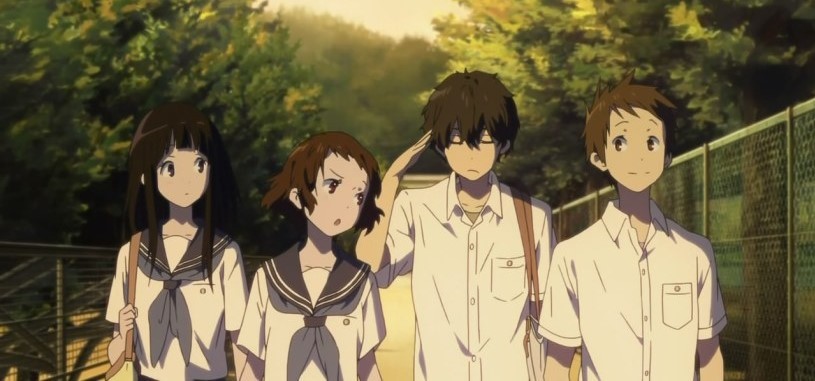 Clannad, Clannad: After Story, Chuunibyou demo Koi ga Shitai!, Hyouka, Kyoukai no Kanata, Suzumiya Haruhi no Yuuutsu, K-On!, Violet Evergarden, Kobayashi-san Chi no Maid Dragon, and Nichijou.
Out of the top 25 most popular Slice of Life anime on MAL, a stunning 10 (40%) of them were made by Kyoto Animation, as listed above. To put that in perspective, the next highest is only two of that 25.
In Clannad, we witnessed a delinquent with a broken heart be healed by new friends and unfamiliar love.
In Clannad: After Story, we witnessed the value and unbreakable bond of a growing family.
In Chuunibyou demo Koi ga Shitai!, we witnessed the acceptance of one's "delusions" and the emotional understanding that comes with it.
In Hyouka, we witnessed the little mysteries to be discovered everywhere, spread throughout our own lives.
In Kyoukai no Kanata, we witnessed the burdens of two "cursed" individuals being lifted through each other.
In Suzumiya Haruhi no Yuuutsu, we witnessed the extraordinary characters of the SOS Brigade fight back against the threat of boredom.
In K-On!, we witnessed an inexperienced dreamer grow into a passionate performer with the aid of supportive friends.
In Violet Evergarden, we witnessed the precious words residing in the hearts of everyone that need only be brought out.
In Kobayashi-san Chi no Maid Dragon, we witnessed the value of self-love and companions even when one is weary from adult life.
In Nichijou, we witnessed how even "everyday lives" can be thrilling and lively.
Even among supernatural beings and absurd happenings, Kyoto Animation has treated us to so many compelling stories and characters that we can feel connected to.
The Emotions We Are Left With
---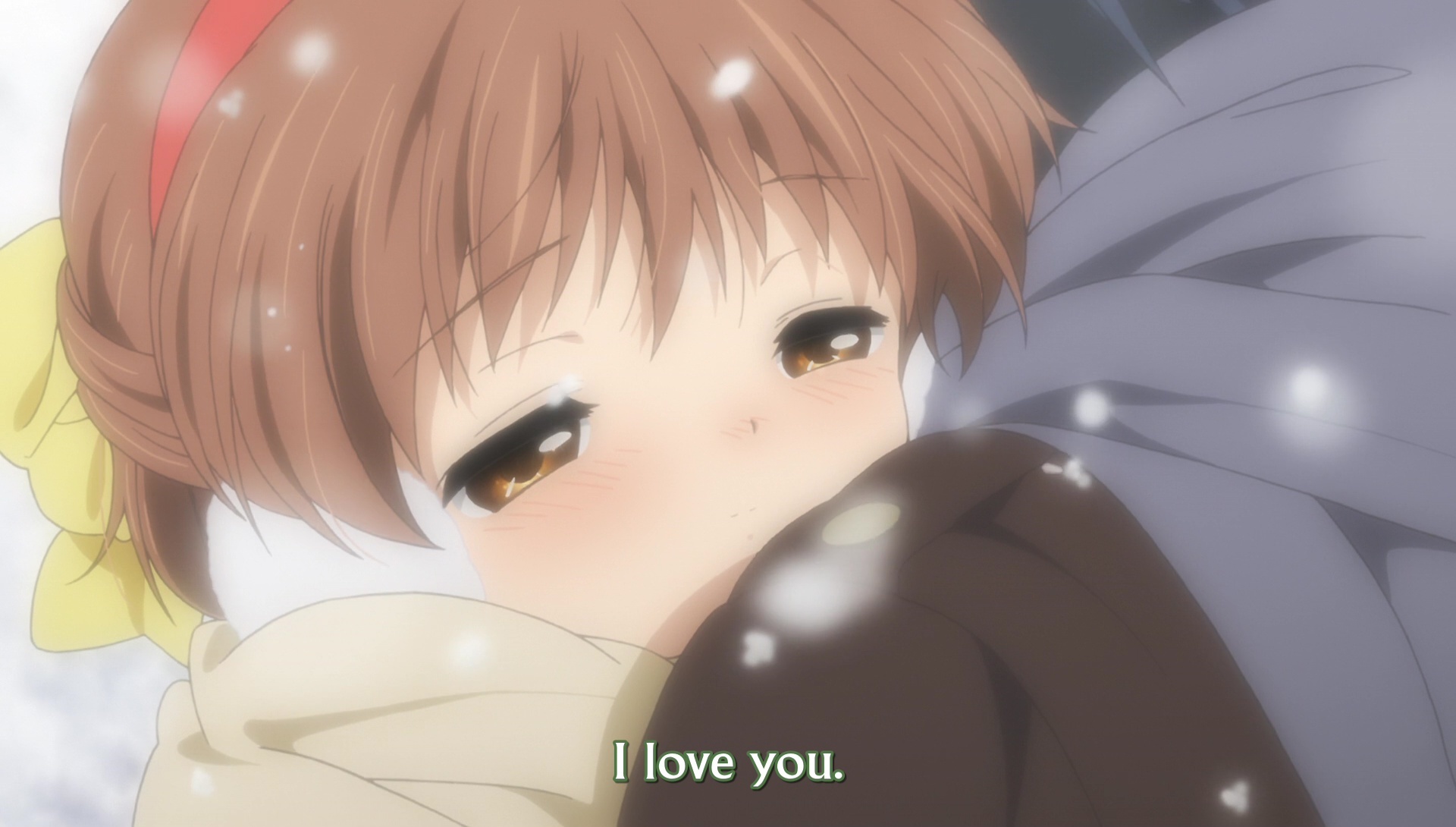 As of the start of this year, there are well over 150,000 reviews on MAL. However, there is only one review among them that holds the title of #1 Best Voted with 4132 votes at the time of writing, and that is LemonLyme's touching review of Clannad: After Story.
You can read the full review here, but I'll give you the opening words to conclude this tribute to Kyoto Animation and their continued influence on our community:
---
I laughed...
I cried...
I experienced something that changed my life...
In a nutshell, Clannad ~After Story~ influenced the way I will live for the rest of my life and not just in some half-assed way like any other show would. It legitimately moved me to make certain decisions, for better or for worse. In that sense, no other anime can compare, as no other anime has provided an equivalent reaction on my part.
---
Thank you, Kyoto Animation. We hope you'll continue to touch our hearts in the coming years.