Foreword
---
Written by Shymander

It's genuinely hard to believe that nearly a year has passed since the premiere of many of this year's powerhouses from the Winter 2018 season, a whopping five of which have made it to the top 100 in score! While many were hyped for the latest instalments of Boku no Hero Academia, Steins;Gate, Tokyo Ghoul, and Shokugeki no Soma in the Spring season, we were struck by the explosive Megalo Box, the surreal Hinamatsuri, and the heart-warming Wotaku ni Koi wa Muzukashii as well. Summer was truly a scorcher, hitting us with hot topic shows like Shingeki no Kyojin Season 3, Banana Fish, Hataraku Saibou, and the seemingly final series of Gintama. Now, we have to say a momentary goodbye to a number of Fall's most popular shows like Goblin Slayer, Zombieland Saga, and Seishun Buta Yarou wa Bunny Girl Senpai no Yume wo Minai, but we are fortunate enough to see many others carry over into the new year. I'm sure most of you welcome the continuations of JoJo no Kimyou na Bouken: Ougon no Kaze, Tensei shitara Slime Datta Ken, Kaze ga Tsuyoku Fuiteiru, and more with open arms.
It certainly has been a top-notch year for anime, though not without its disappointments for many. The beauty of such a diverse media culture is that everyone's experience is different and their perspective entirely unique. We moderators of MyAnimeList are no different, and we'd like to share the year we've had with you. It's been a bit of bumpy ride for everyone, but it hasn't stopped us from continuing to watch and adore the medium we all love and appreciate.
So without further ado, here are this year's top anime from many of MAL's staff members!


---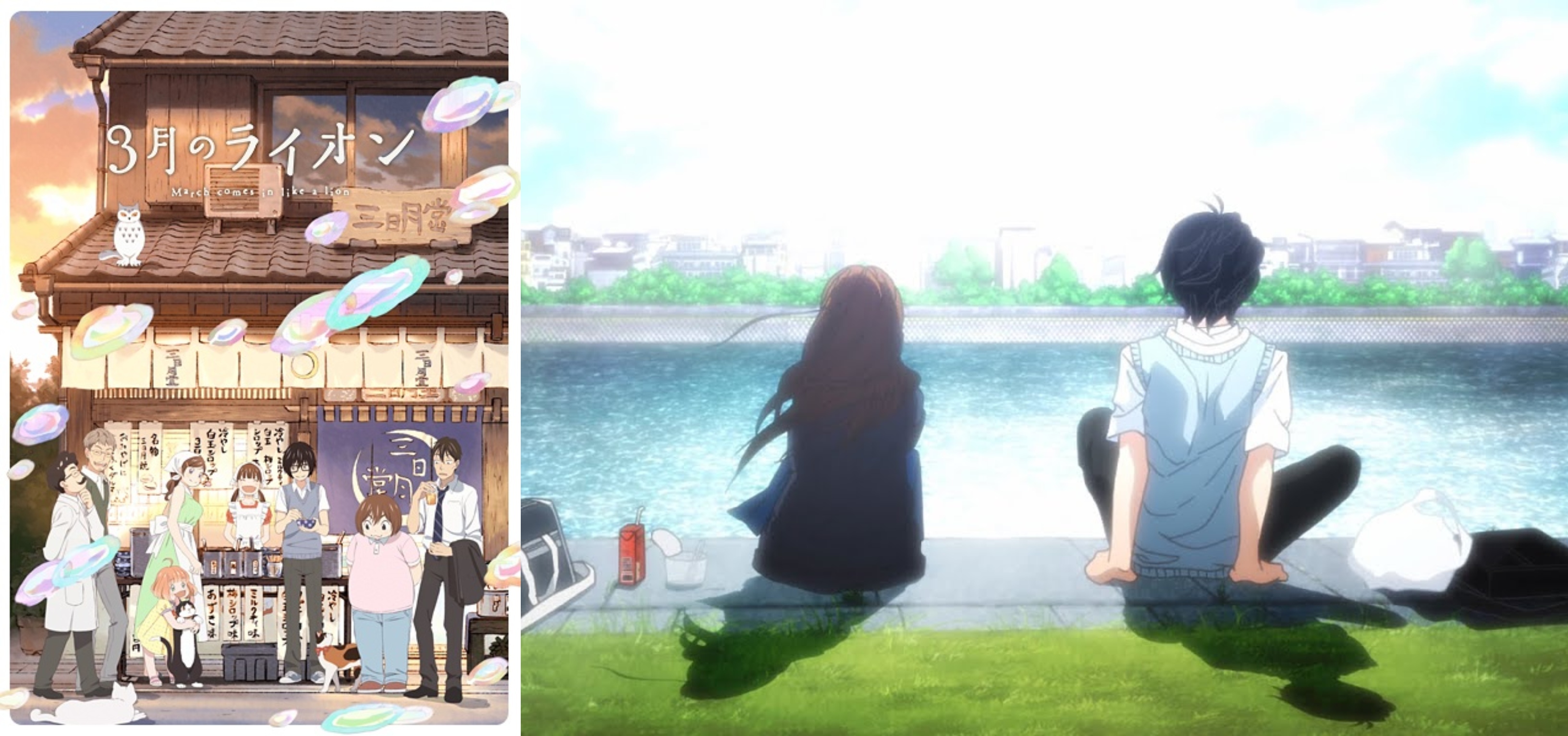 For me, the conclusion of 3-gatsu no Lion 2nd Season was the anime highlight of 2018. It's a series that's given me everything I've wanted in an anime, almost as if it was tailored specifically for me. The series continues to deliver its polished style of conveying emotions that I love through a perfect balance of vivid internal monologues and silent imagery. As a fan of deep characterization, this particular season was a treat as it went the extra mile to thoroughly flesh out some supporting characters, many of which I didn't think would receive such attention. This is truly a series that only gets better by the season.


---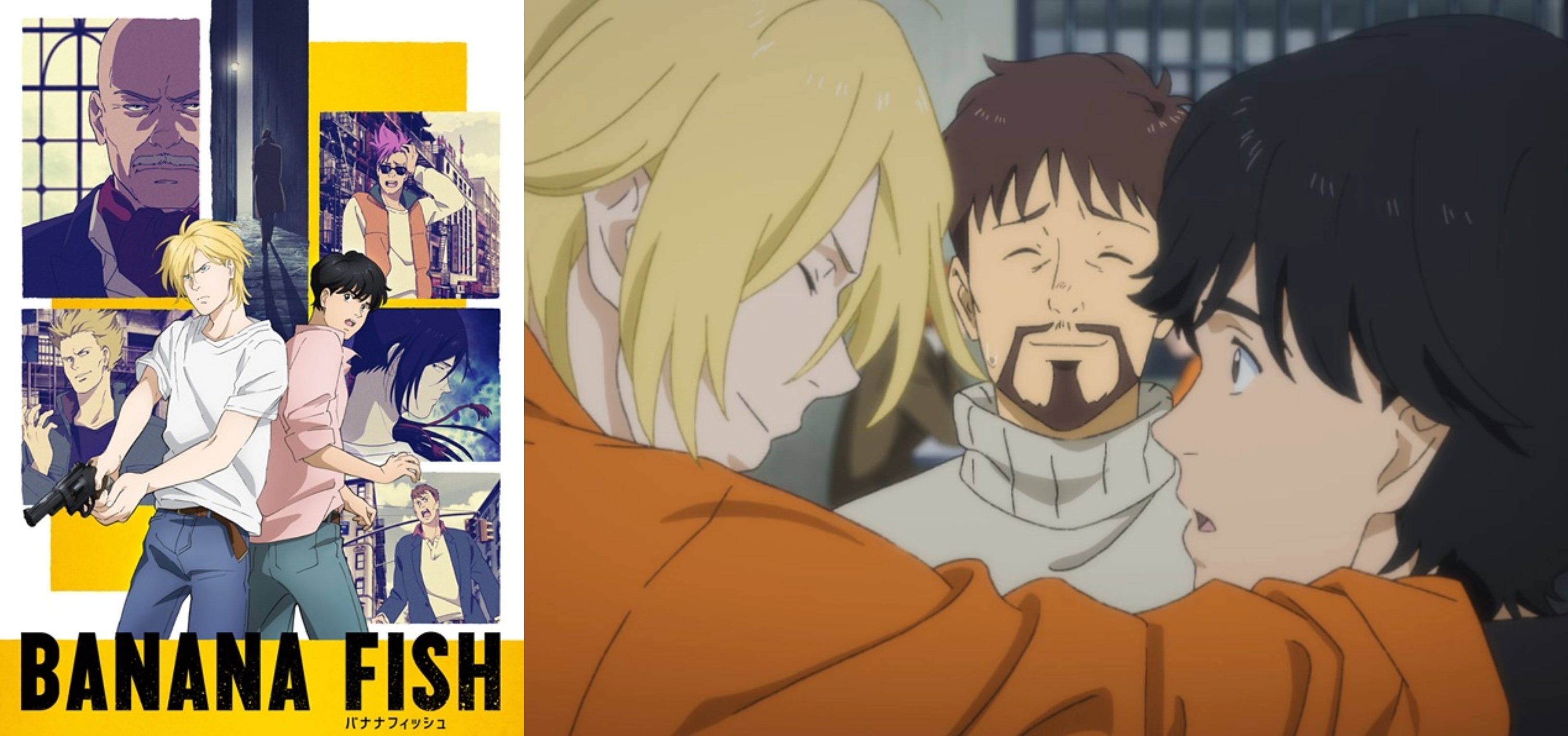 Banana Fish was an anime that, although having some points where it felt as if the series was dragging, managed to start with a bang and end with a bang. People may have been pushed away over the implicit and explicit indications of homosexuality in the show, but these did not hinder the actual show at all, in fact, they enhanced it. Since the series is set in the United States, Banana Fish allows American viewers to feel and understand the locations that the characters venture to, adding a whole new element of interest towards the show. The characters themselves are also extremely well-written, with the main characters Ash and Eiji having opposite personalities but managing to come together. The show is a great mixture of action and drama, at some points causing viewers to feel anxious and excited and at others causing great sadness or joy. Overall, Banana Fish's use of setting, characters, and mixture of genres is the reason why it deserves AOTY in my opinion.


---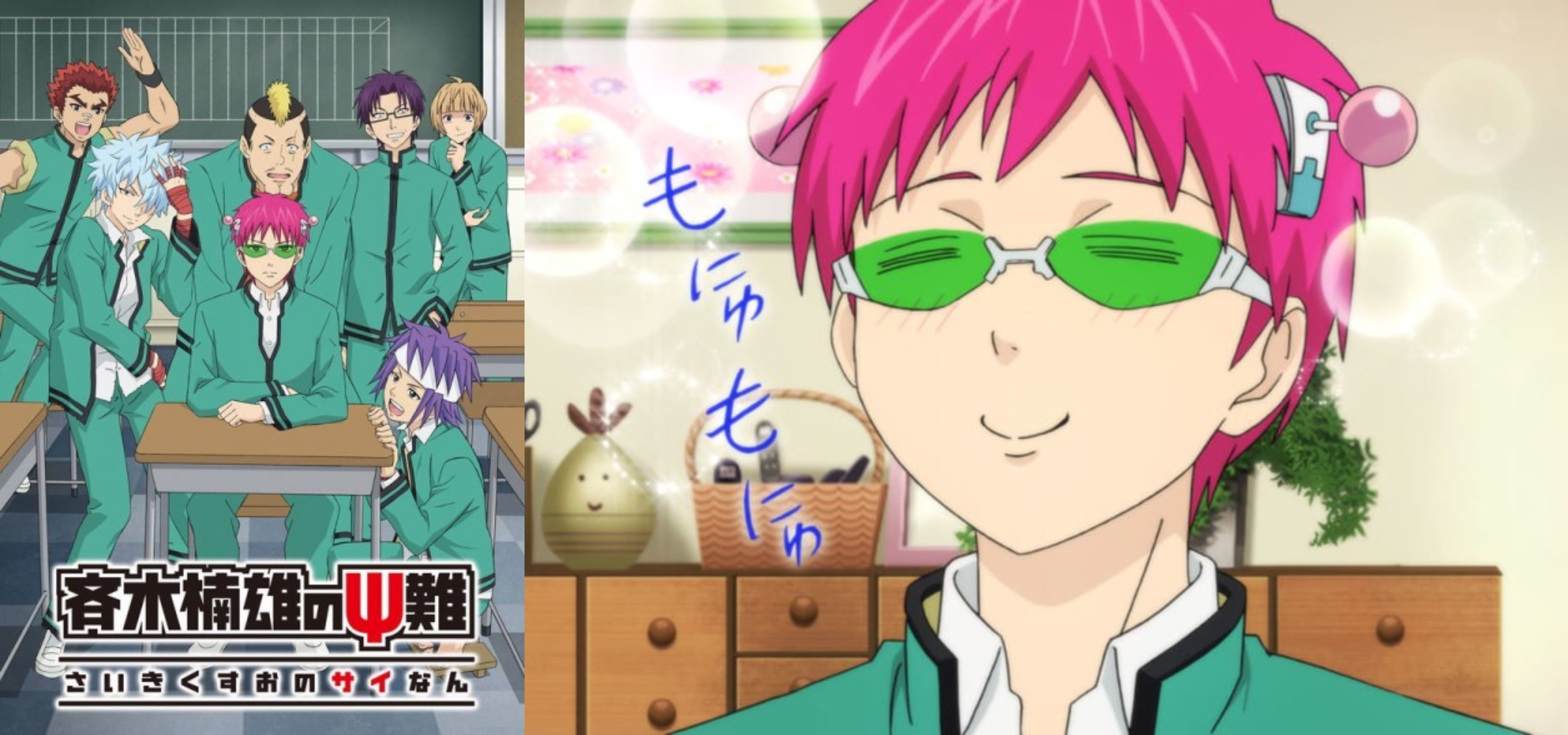 Hard to decide on an AOTY! In the end, I decided to choose Saiki. It followed the same exact recipe of season one and it still made me laugh in every single episode. The year may have had anime with better animation or deeper meaning, but there was no other anime that made me laugh this much!


ImperfectBlue (News) - Megalo Box
---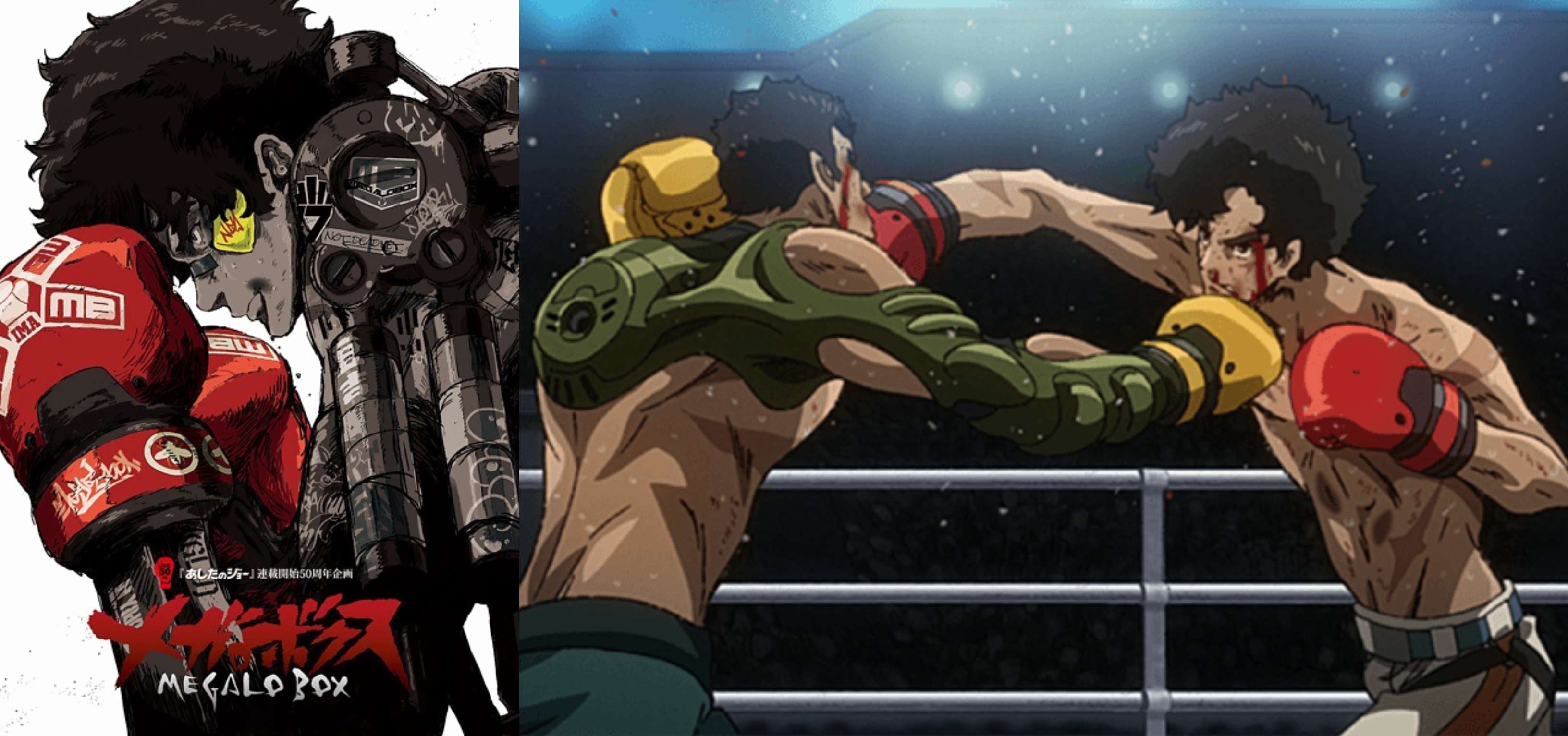 I only watched four anime from this year – Devilman: Crybaby, Hinamatsuri, Megalo Box, Steins;Gate 0 – and appreciated them almost equally (excluding Steins;Gate 0). However, I felt the need to highlight this particular show.
If not the best anime of 2018, Megalo Box is at least the best 1998 anime released in 2018. Created as an homage to Ashita no Joe for the franchise's 50th anniversary, the creative team behind the show wasn't satisfied with simply reimagining Ashita no Joe's story in the future for the present. No, Megalo Box had to look old, and lines and character designs reminiscent of Cowboy Bebop weren't enough. TMS Entertainment went full anal-retentive and downscaled the raws to 405p before upscaling them back to 720p and 1080p for broadcast and streaming, a move that would alienate a fair share of viewers used to native 720p at worst.
Megalo Box is flawed at the narrative level and perhaps a dozen episodes too short. It should've been two cours with the added time spent on character development and extending fights, if not strengthening the shallow plot. Also – why don't these boxers wear protective headgear while utilizing hydraulic, Rock 'em Sock 'em robot arms in the ring? Can future folks suddenly withstand the force of a speeding Mini Cooper smashing into their skulls?
In the end, who cares? Megalo Box is cool as hell. The characters, their gear, the fights, the city, and of course the music. Forget EDM and Joe Hisaishi; mabanua does a fantastic job with this hip-hop soundtrack, including a gift to gym-goers everywhere in one of the most hype themes I've heard in a long time. I had a blast watching this show. It's contrived, not nearly fleshed out enough and a little dumb at times, but its rough aesthetics and musical backbone complement the action flawlessly. Not all anime have to be perfect at all levels, some were simply meant to fill a niche (e.g. Redline), and in this regard, Megalo Box is a success. I'm confident in saying it's at least my second favorite anime from 1998 2018.
P.S. I haven't seen a lot, but it'll be awfully hard to convince me かかってこいよ isn't the ED of the year.


---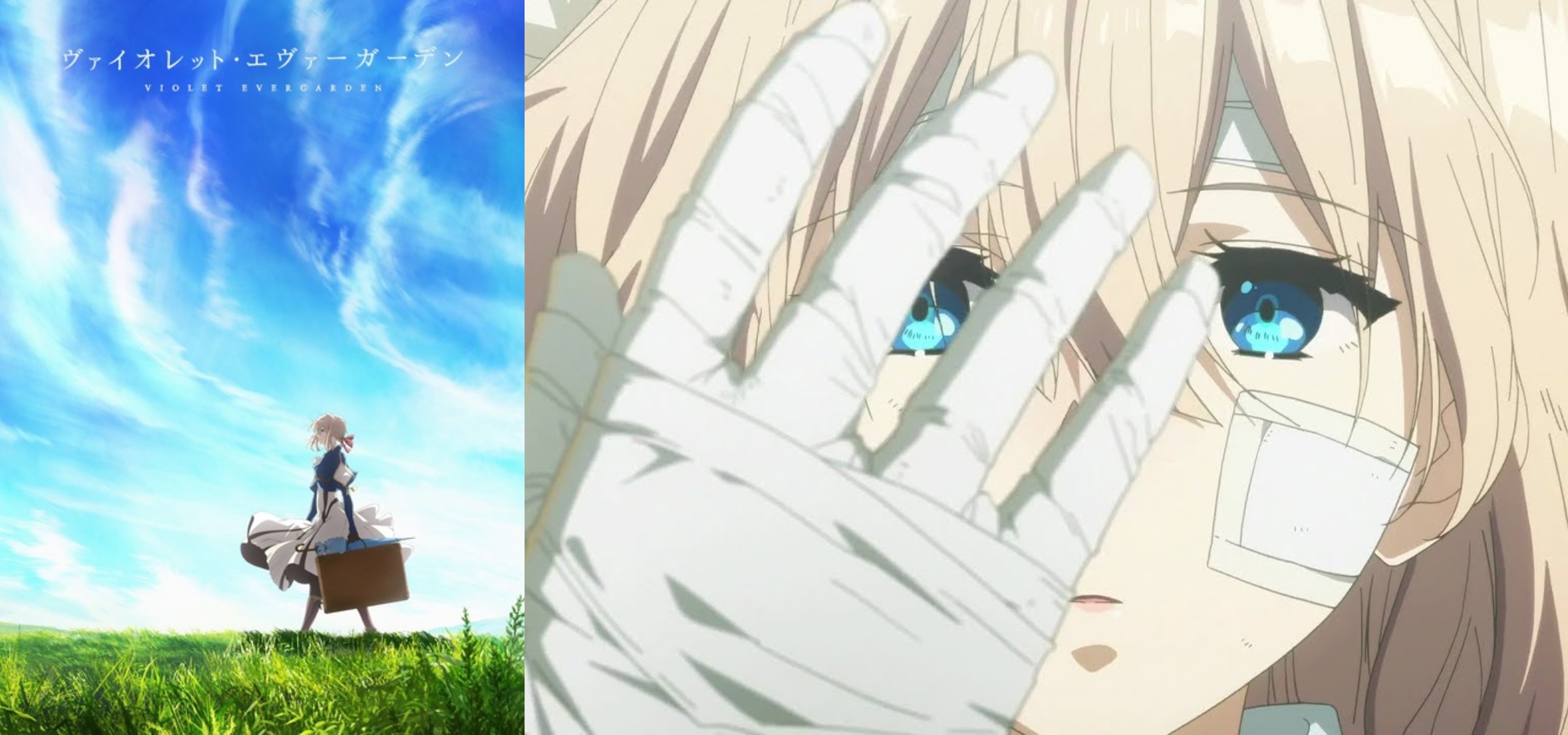 What can I say about it that hasn't been said before? Superb animation, nice plot, nice music. KyoAni once again delivered a beautiful production with flawless art. For me, this is definitely the Anime of the Year... not that I watched many other '18 anime (lol).


---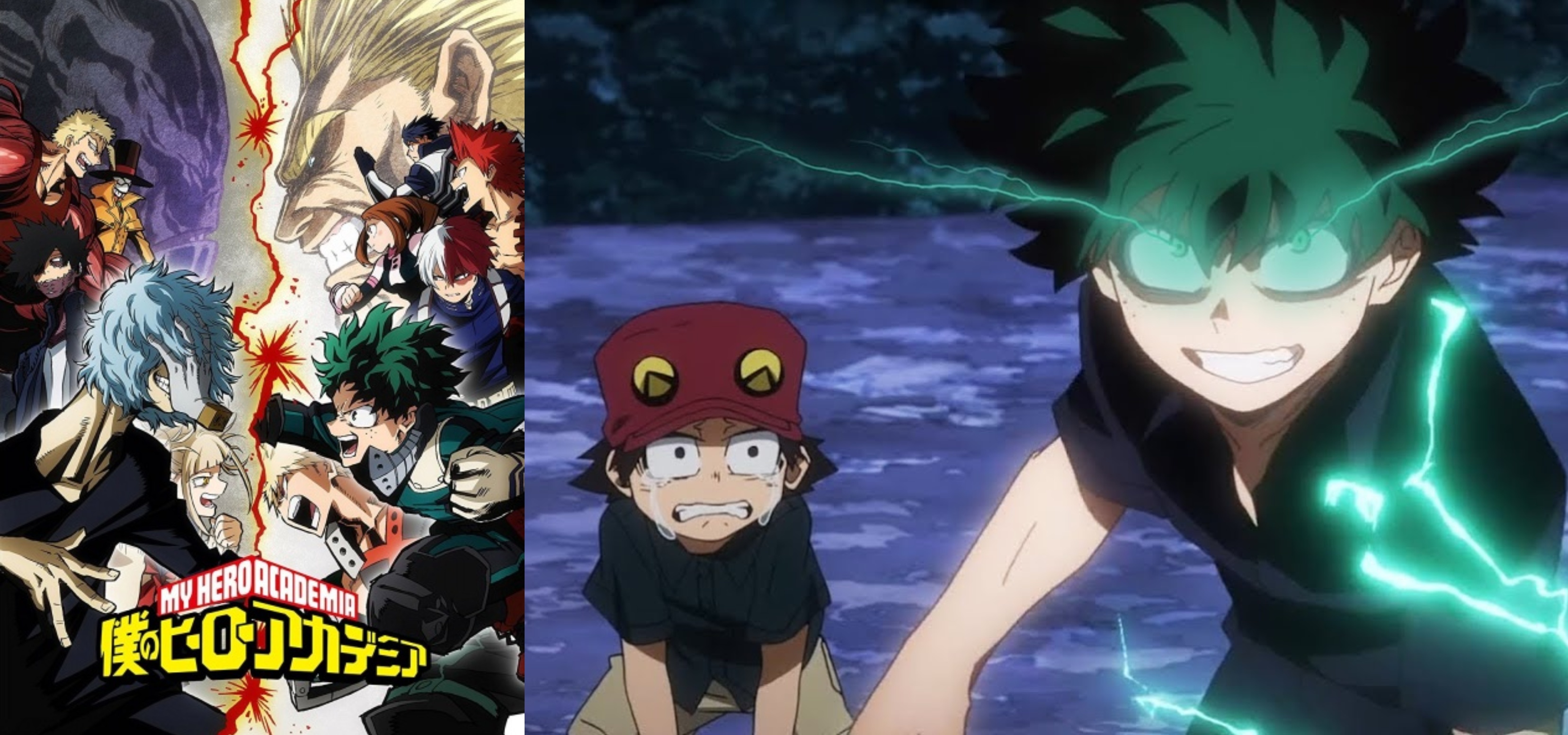 Unfortunately, I haven't watched that many series this year, but BNHA S3 was definitely the most hyped series for me. It has some great arcs and some even better battles, which made you glued to the screen and couldn't help but cheer! Unfortunately, the creator isn't that good at handling drama well, so they come off pretty cheap, but the general dynamics among the characters are just as you should get from a battle shounen; don't expect huge development and the like, but the characters feel real enough. Art-wise, it was top notch, with some battles being animated and directed REALLY well! The sound was also used on point and definitely matched the vibe of each scene; there is one scene especially that I almost felt goosebumps because of the background music and I rarely notice music in general! So, if you are wondering if this season is worth it (though let's face it, no one is wondering that) or if you haven't started the series at all, this is a great time to start, because S3 will be waiting for you with some amazing things to show you!


---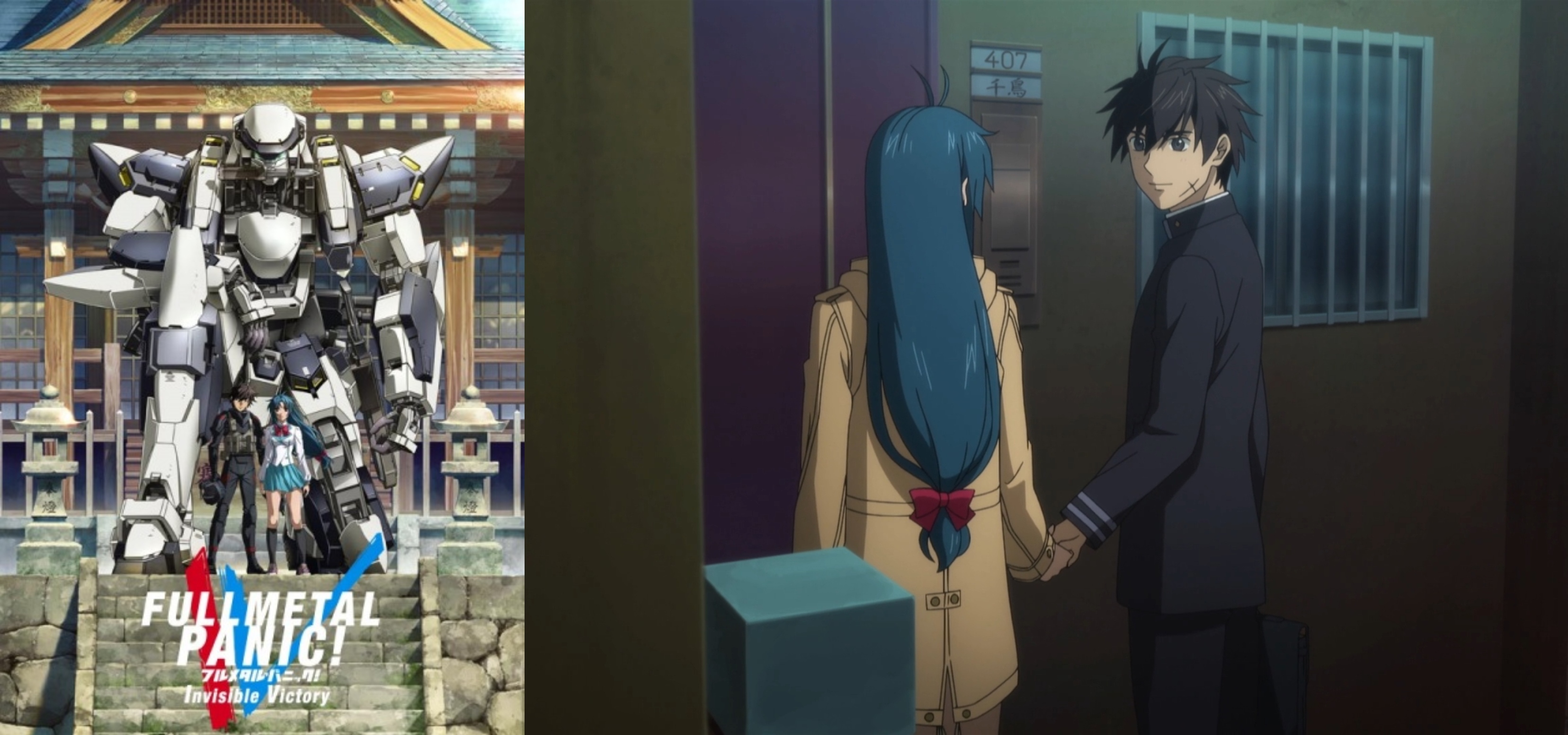 After waiting 13 years, Full Metal Panic fans were rewarded for their patience. FMP IV was such a delight to watch. After a quick read-through of the FMP Wikia before starting IV, you are drawn right back into the world of Sousuke, Chidori, and Mithril. The pacing of IV was just right, and each episode had the classic cliffhanger at the end that left you with excited anticipation for next week. Though the blue CGI streets and backgrounds were horrid, they were awful in a hilarious and entertaining way. The mecha battles were intense, well choreographed, and animated wonderfully. Plus, fans' wish came true with the progress made with Sousuke and Chidori's relationship. Here's to hoping the next season in this series won't be in another 13 years, but if so, I'll probably still be waiting.


---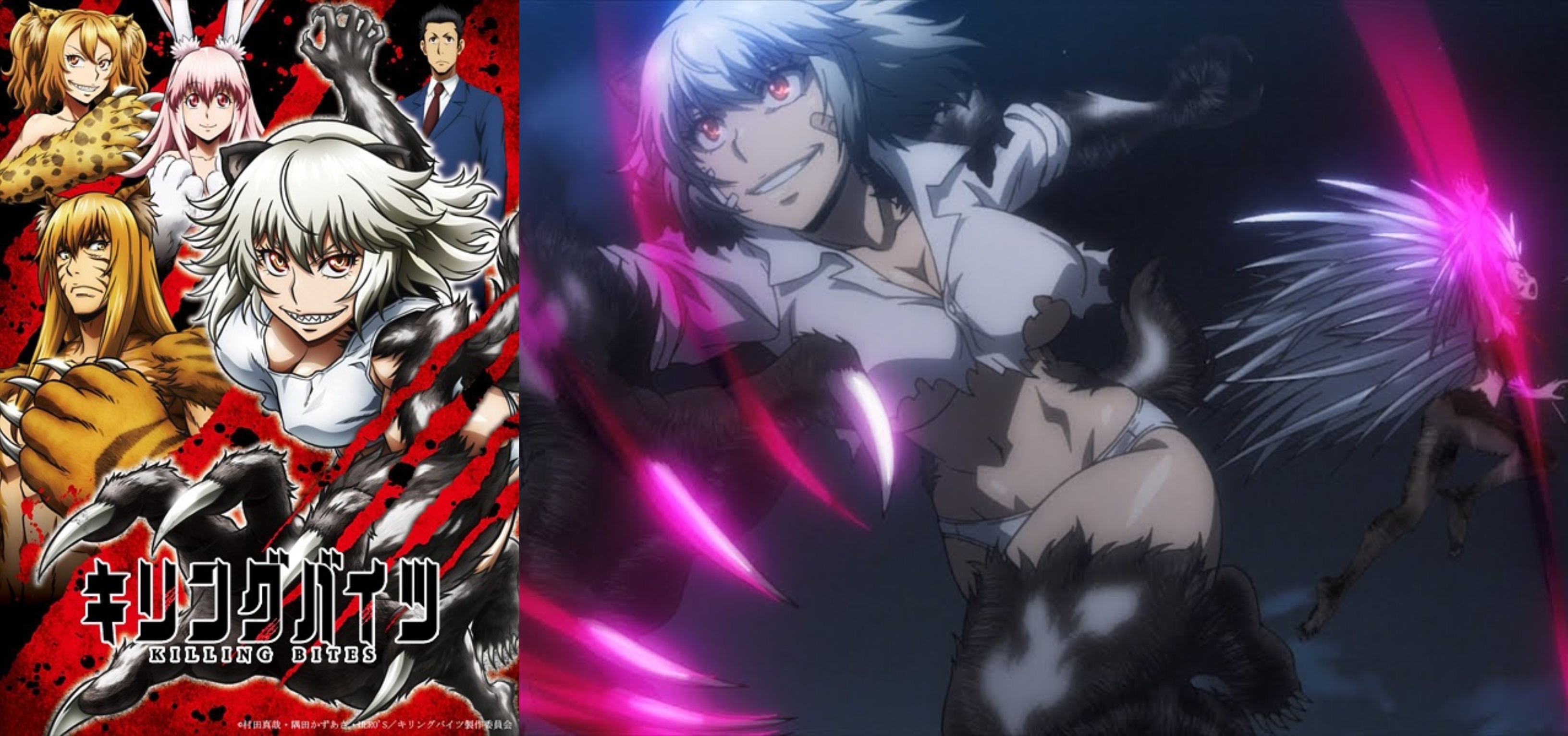 I had a hard time making a choice, but ultimately I've decided to pick Killing Bites as my AOTY. I saw a number of similarities with Juuni Taisen, which aired in the previous season. I started this anime with no expectations or knowledge beforehand, then I started to watch it and fell in love with it. The OP and ED songs for this anime were, in my opinion, really catchy. I felt that the art and animation were done well and it was, for me, pleasant to look at. I liked the characters, especially Hitomi, and I felt that every episode was pure enjoyment with a good amount of crazy moments here and there. I did not know what to expect as I watched each episode. The fights for me were unpredictable and awesome. I feel this anime is greatly underappreciated, and I encourage people to give it a try.


---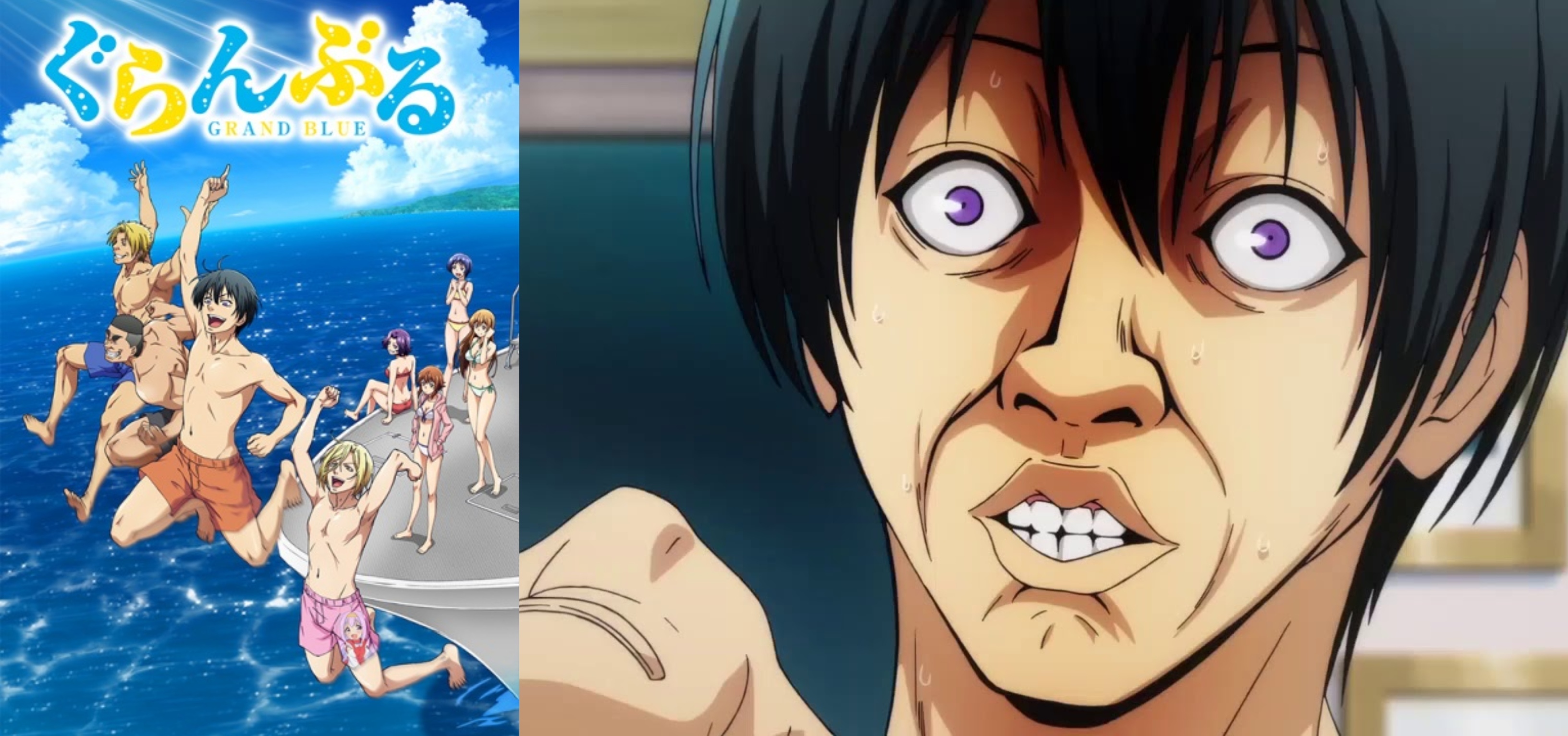 I really enjoyed the environment of this anime; rarely do we ever see a college setting with adult humor. The comedy in this show was what made it for me, as it's not your typical high school comedy with the same cliches over and over. I also really enjoy anime that showcase the sea and its wildlife. This anime did a good job being unique and while it's not perfect, it is definitely my AOTY.


---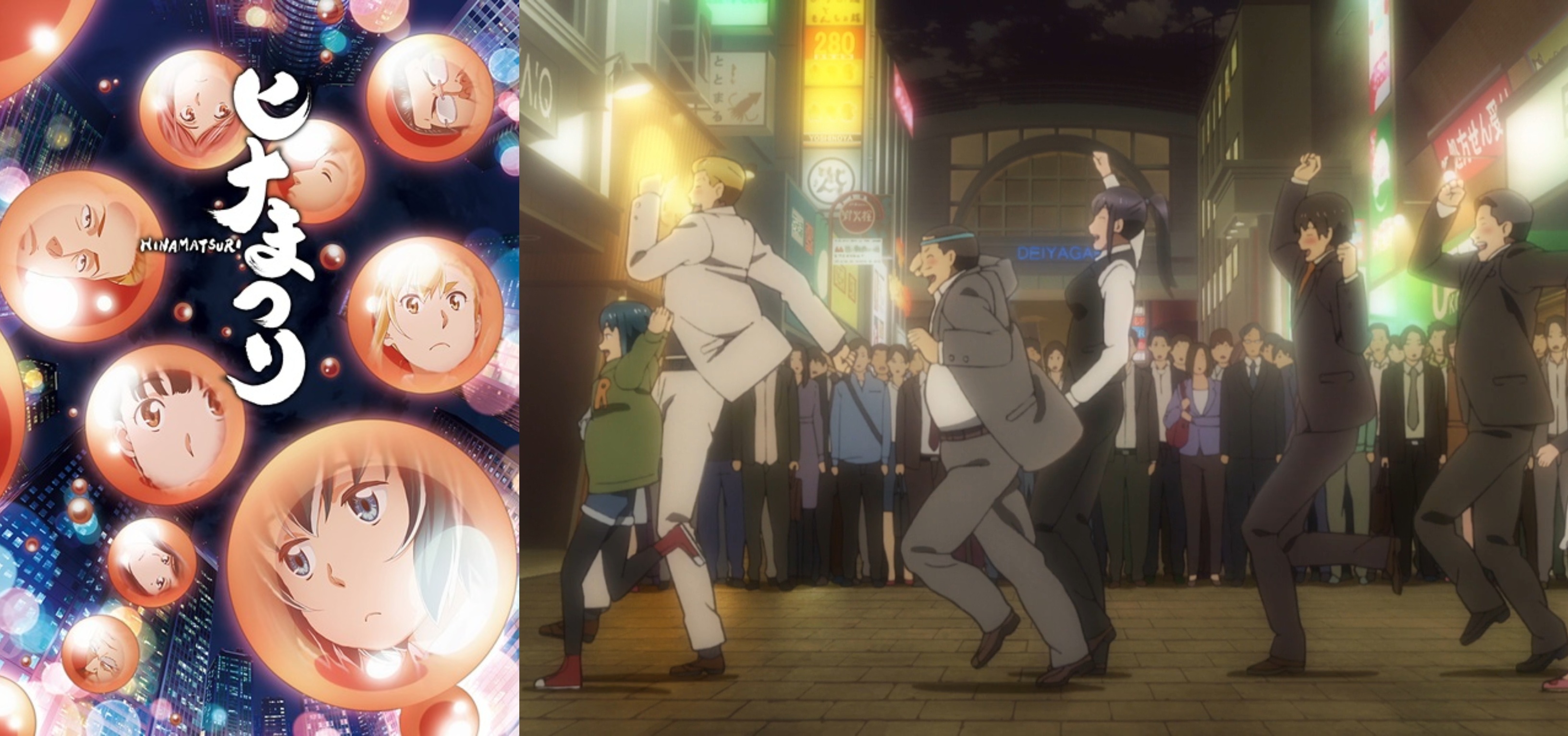 Hinamatsuri is one of my favourite comedies of this year. Studio feel. does an excellent job of animating the show, using fluid movements and simple yet vivid colours. The characters are presented nicely and they develop really well. I don't want to go into detail regarding character development due to spoiler reasons, but I ended up liking everybody and the comedic antics they take part in.


---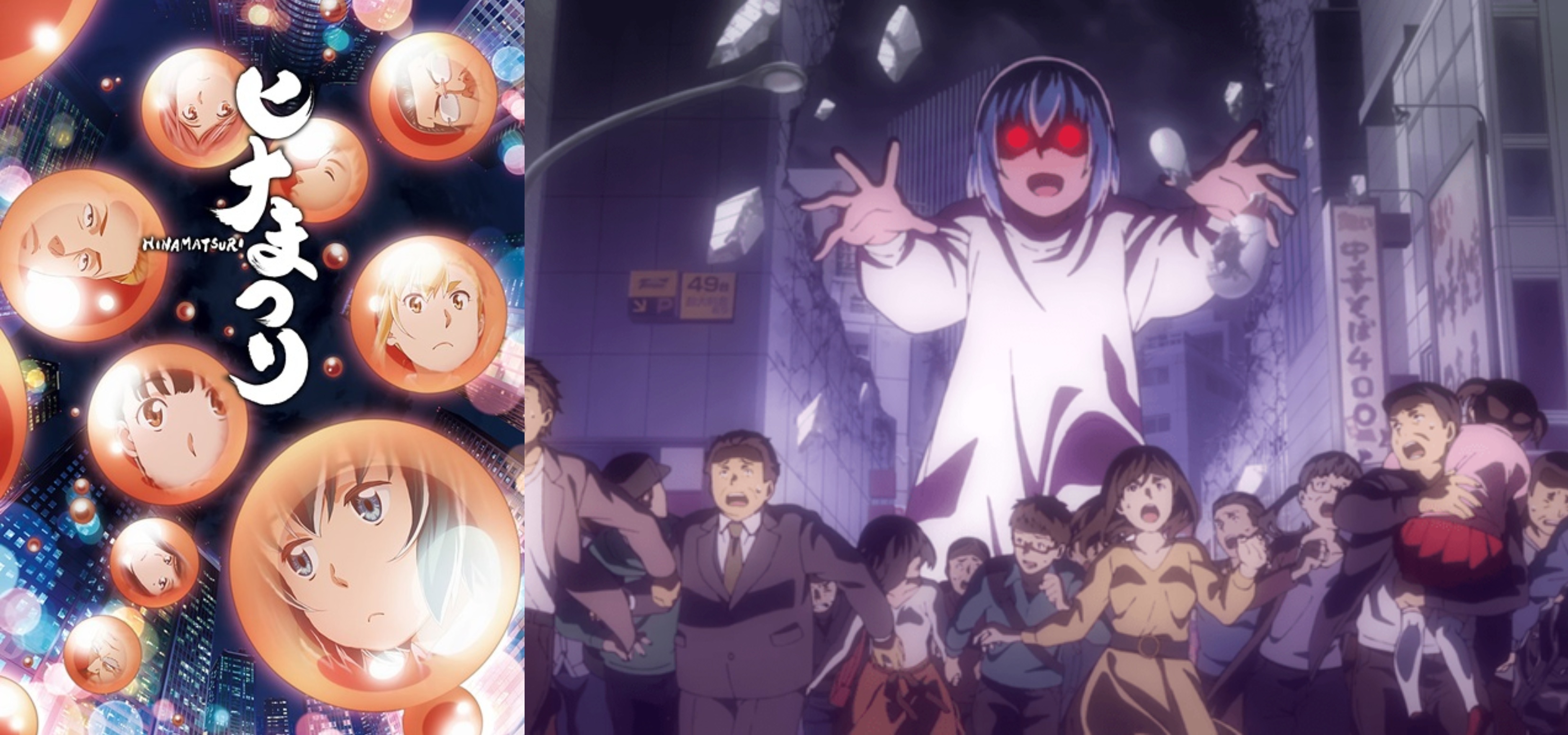 I'm a slice of life, slapstick comedy fan at heart, and this show caught me off guard and became one of my favorites. It's the comedy I needed but don't deserve. I watched it on a whim a few weeks after it ended, with no clue what this show would offer but when I watched the first episode, I decided I should watch the rest and now I'm dying for more (so I bought the manga, it's licensed!). Hinamatsuri's hilarity is absurd, warm, and true, with a great variety of characters and development. It follows Hina, a supernatural child, brought up by a yakuza, Nitta, and her friends who'll make you laugh, cry, or both at the same time.


---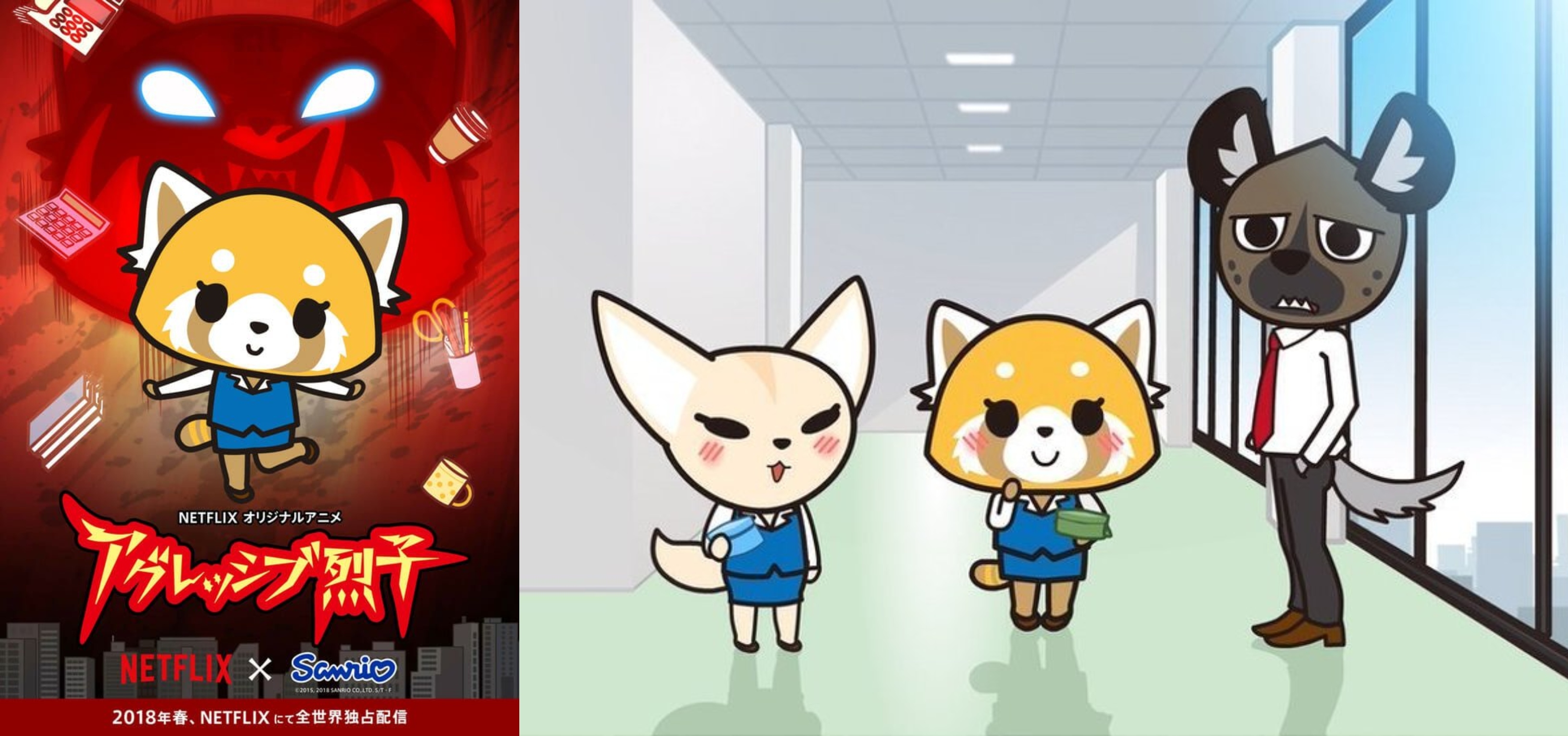 Assuming I counted correctly, I completed about 40 anime from this year (excluding anime that are still ongoing), so you might think that I had a hard time picking out "the one" for this article. I have to admit that there were many tempting choices. However, it was a crystal clear decision after putting everything I watched from this year in front of me; it had to be Aggressive Retsuko (ONA). Despite its deceptively simple appearance, this series had so much heart intertwined with painfully relatable grips of reality. The characters and their interactions are heart-warming and amusing, and you become attached as you watch them struggle with the brutality that is adulthood; I especially adored Haida and his quirky, tenacious personality (pictured above on the right). Funnily enough, the show premiered on my birthday this year, making it one hell of a birthday present.
I also have to give a special mention to Aggressive Retsuko: We Wish You a Metal Christmas, the Christmas special that recently aired. This single episode was a perfect follow-up to the emotional cliffhanger that we were left with at the end of the first season and just made me fall even more in love with its characters (particularly Haida), while still capturing the harsh challenges of adulting. My heart grew three sizes that day, and I eagerly await the show's second season next year.


---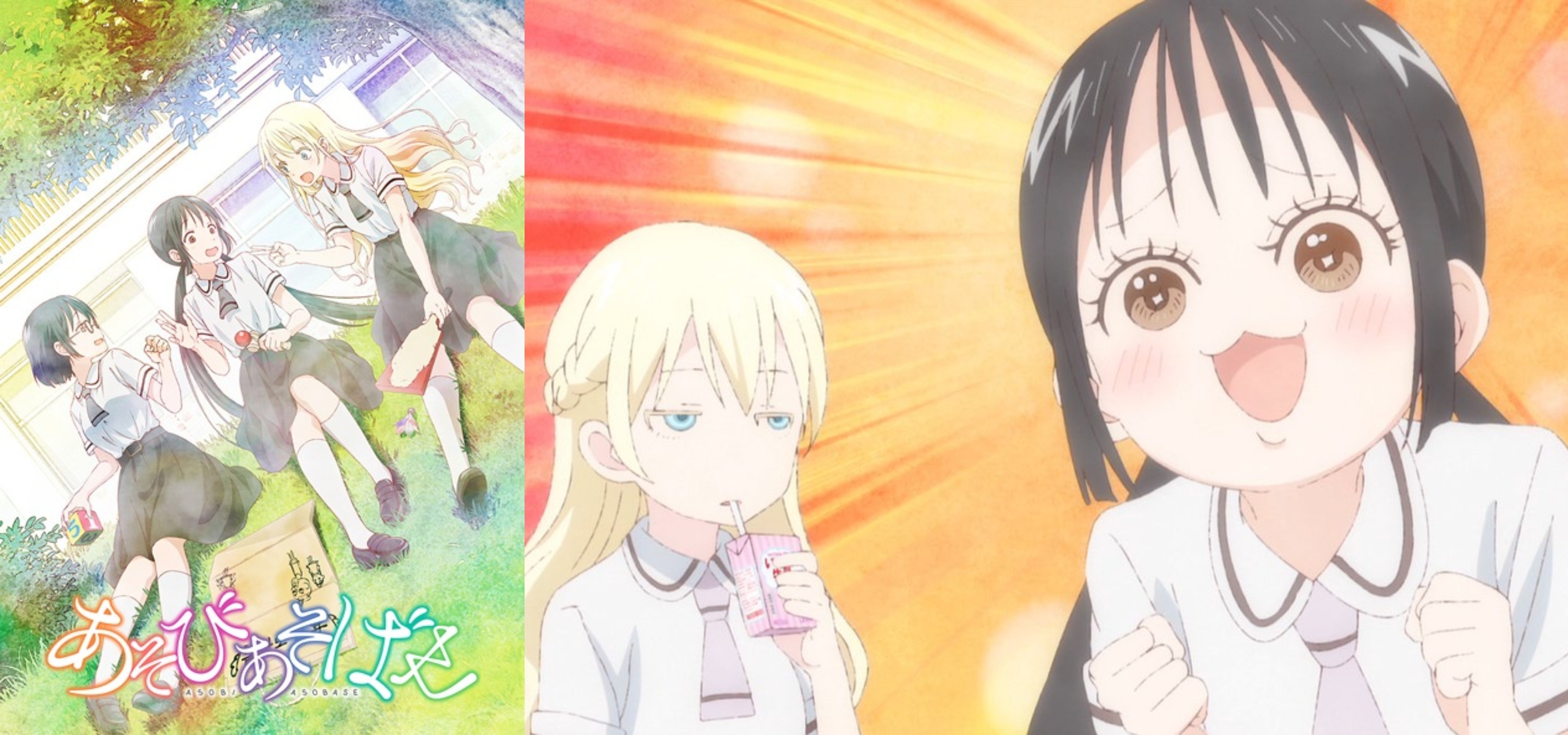 Asobi Asobase is a breath of fresh air for the comedy genre and a good reason as to why you should never judge a book by its cover. Concealing itself as an innocent slice of life with pretty visuals, this show carries some of the most hilarious, over-the-top, vulgar jokes that are sure to make you laugh your head off. Not an episode goes by without the three lead girls doing all sorts of unexpected mischiefs. Even the minor characters are also memorable, such as the exceedingly cute homeroom teacher and borderline insane butler. Full of wit and charm, this overlooked comedy is my definite pick for the best anime of 2018.


---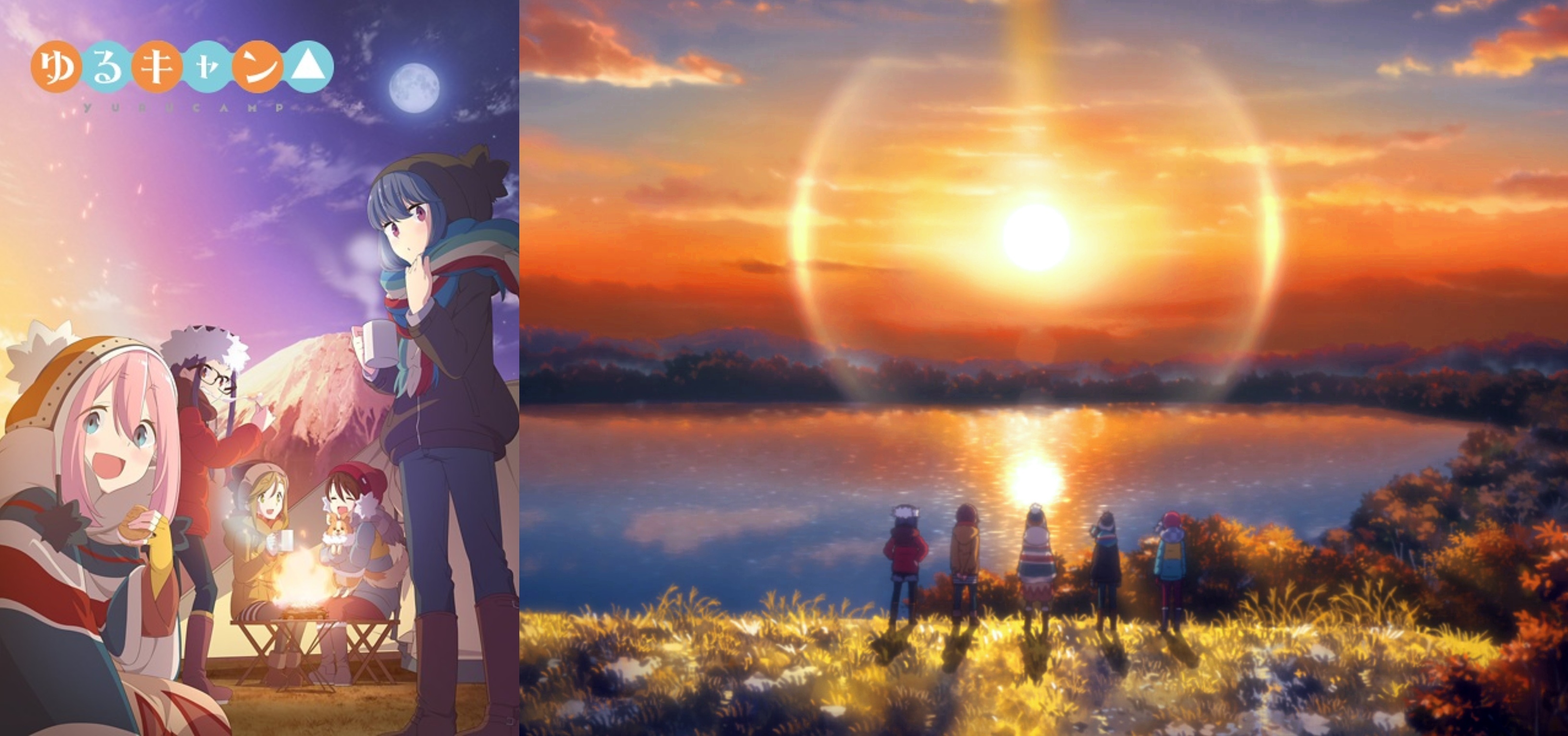 The series had everything I could ask for from a "cute girls doing cute things" series. It had a perfect mix of comedy and slice of life elements, but also had a touch of iyashikei. As someone who enjoys iyashikei series, this alone is probably the reason why the series stood out the most to me among the dozens of slice of life series this year. With help of the quirky characters, wonderful sceneries, and soothing soundtrack, the series just had a calming aura around it whenever I decided to sit down, get a cup of tea, and watch an episode. It also introduced me to camping which turned out to be surprisingly interesting. Seeing that this was the debut of Yoshiaki Kyougoku as a director, I have to say that he did a great job at balancing the comedy so it didn't feel too drawn out or forced (obviously there's only so much you can do from the source material). Add the great cast into the mix, and you end up with this wonderful thing called Yuru Camp△. While it's definitely not for everyone, it certainly made me a little bit happier.


---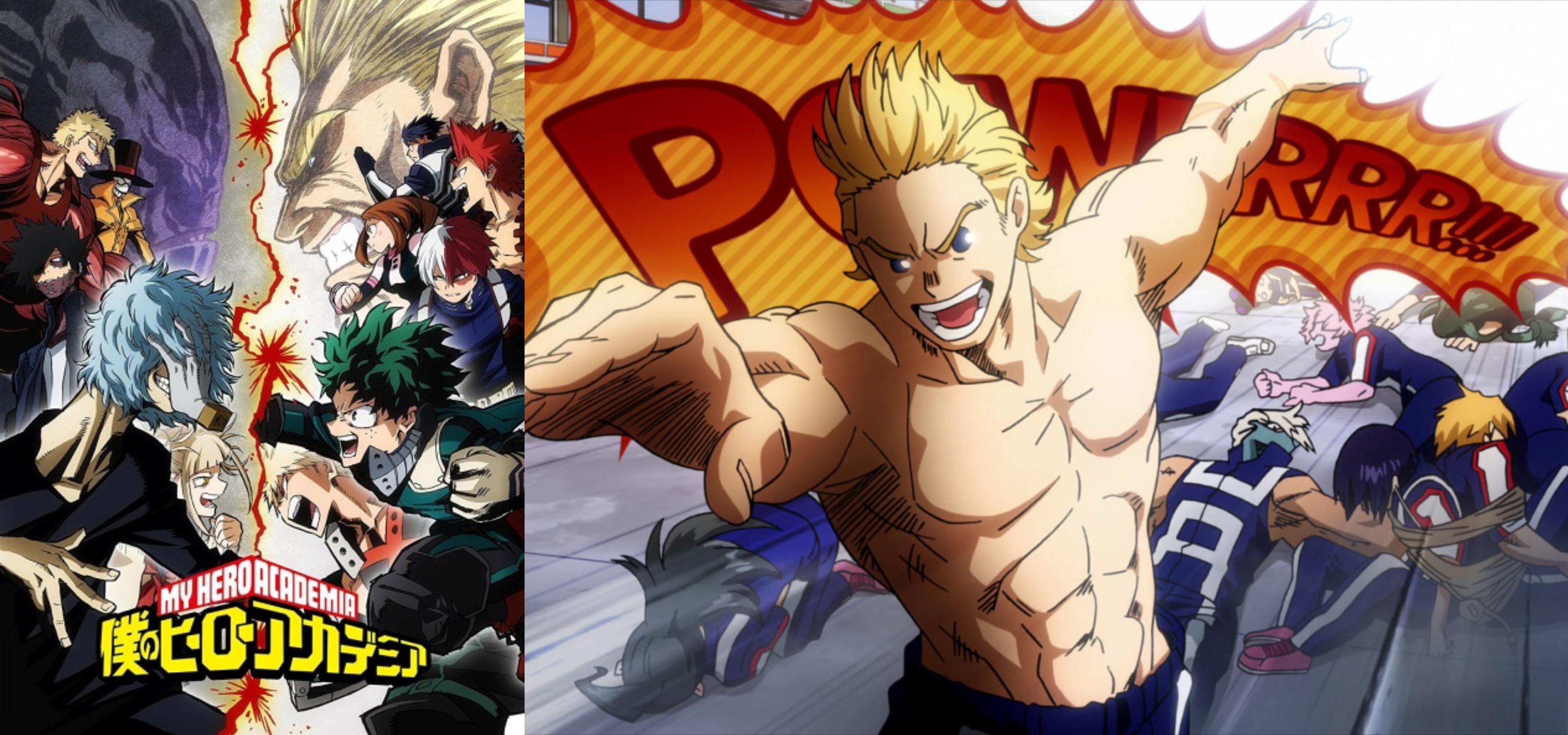 I didn't really like Hero Academia's first season that much, but it just became SO GOOD later on. In this third season, many characters are being focused on and experience believable development. The action scenes consist of stunning visuals and voice acting; you don't want to miss even a single second. All in all, Hero Academia is an amazingly well-paced anime that always presents itself at its best.


---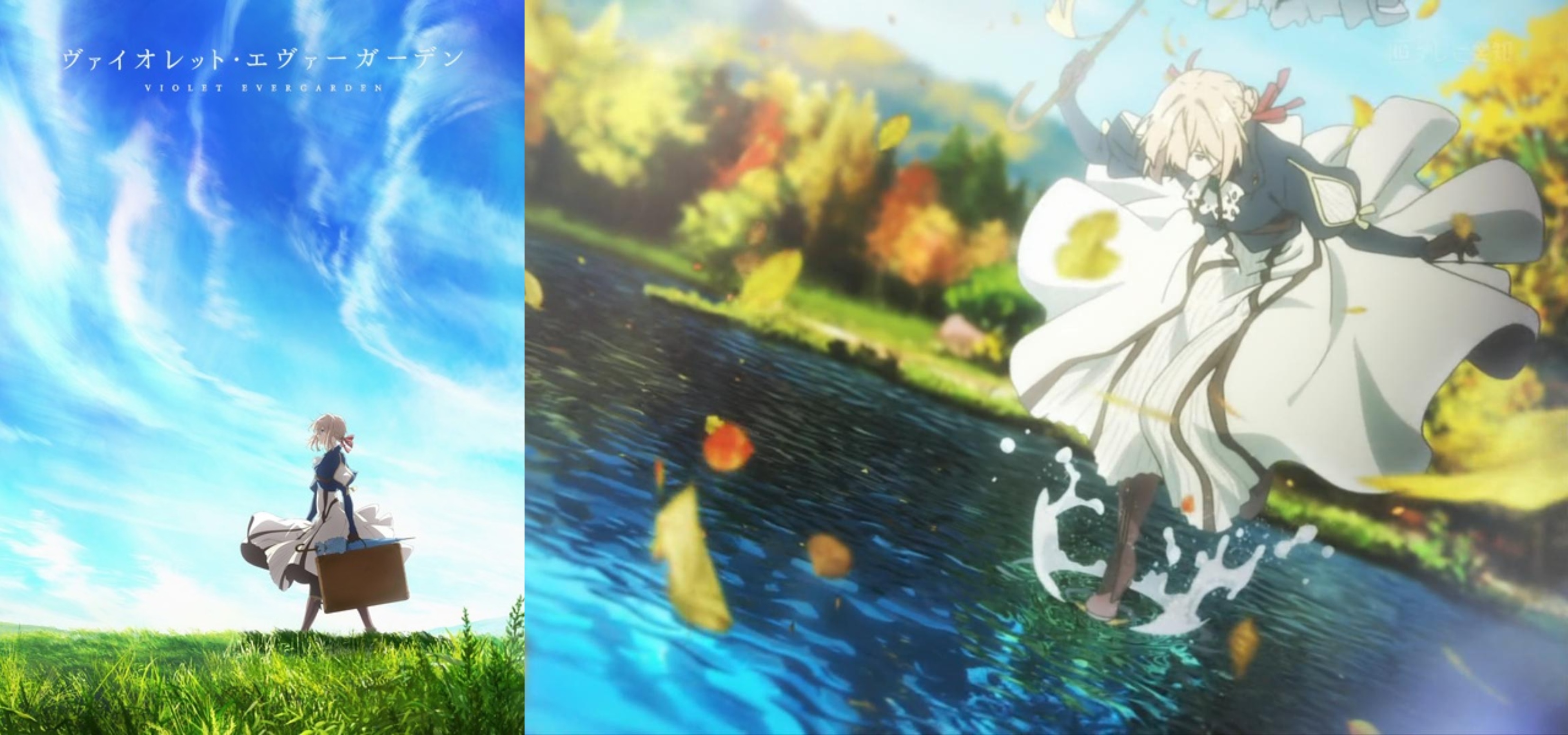 Some called it boring, others called it just another pretty picture in KyoAni's catalogue. I, however, call it a prime example of what the medium of animation is capable of. Violet's journey of self-discovery not only made me cry more times than a self-respecting young man is typically comfortable to admit, but it also explored great truths about the impact and beauty of language, the true meaning of love, guilt and loss in the wake of war, and redemption. There is so much more to this than stunning visuals and polished production. If you can get past the slower pace and haven't tried it yet, I highly recommend it.


---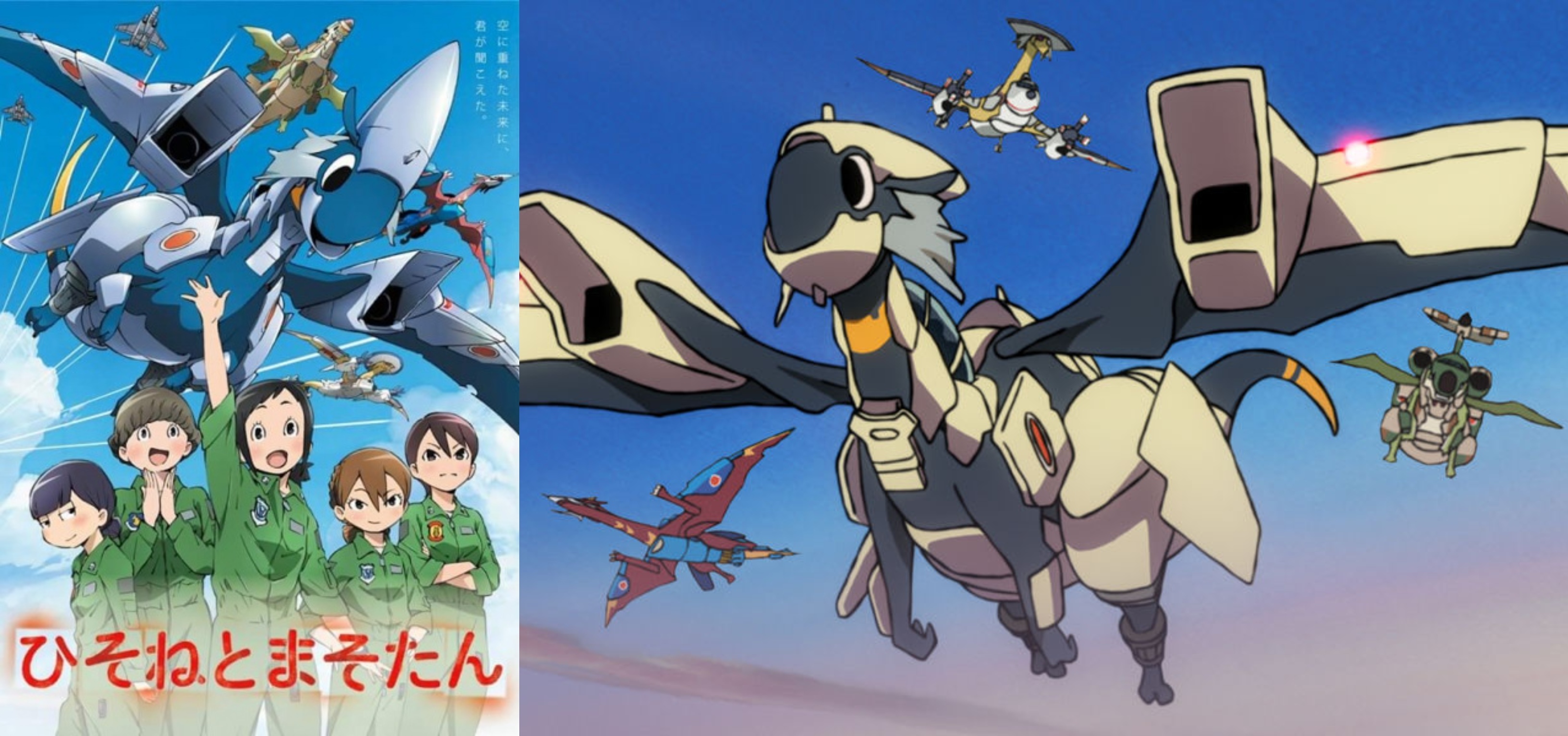 It was a bit difficult to choose my AOTY, given that I had around 3-4 titles I really enjoyed this year. To be honest, there were other titles that I loved just a bit more than this one, but when it comes down to it, I think Hisone to Maso-tan was the most fulfilling series for me this year.
While I wouldn't exactly consider HisoMaso's plot well-written, the characters and the ideas presented were. Our heroine, Hisone, is socially awkward. She tries to self-censor, but still accidentally lets out her inner thoughts which, while honest, are quite offending. Most of the time, it's hilarious. Other times, you can't help but feel secondhand embarrassment. But as you'd expect, this fault of hers allows her to experience character growth, especially when she meets other dragon pilots, who are equally as unique. As a fan of well-developed and dynamic characters, my favorite part of this series has to be the character relationships, and how you see both the main and supporting cast affecting each other, changing each other. And by supporting, I don't mean just our dragon pilots, but other members of the military as well, from the higher-ups to the colleagues, and even the dragons.
The most interesting element of this story is the presentation of women in the working field. Going into details would be giving some minor spoilers. I'm also a bit too lazy to explain at this point, especially how I don't think this was a huge takeaway for most of those who even completed this series (Seriously? Only 14.5k completed at the time of writing?). While Okada Mari is a hit or miss for most people, I have no doubt that she meant for this to be a theme of HisoMaso, given that she's also a rare female writer (and now director) in the industry. Another theme that I could relate to well is communication, as I'm not the smoothest conversationalist in real life.
Anyways, at the end of the day, what really makes this my AOTY has to be Maso-tan's cuteness. How can anyone resist Maso-tan?!


---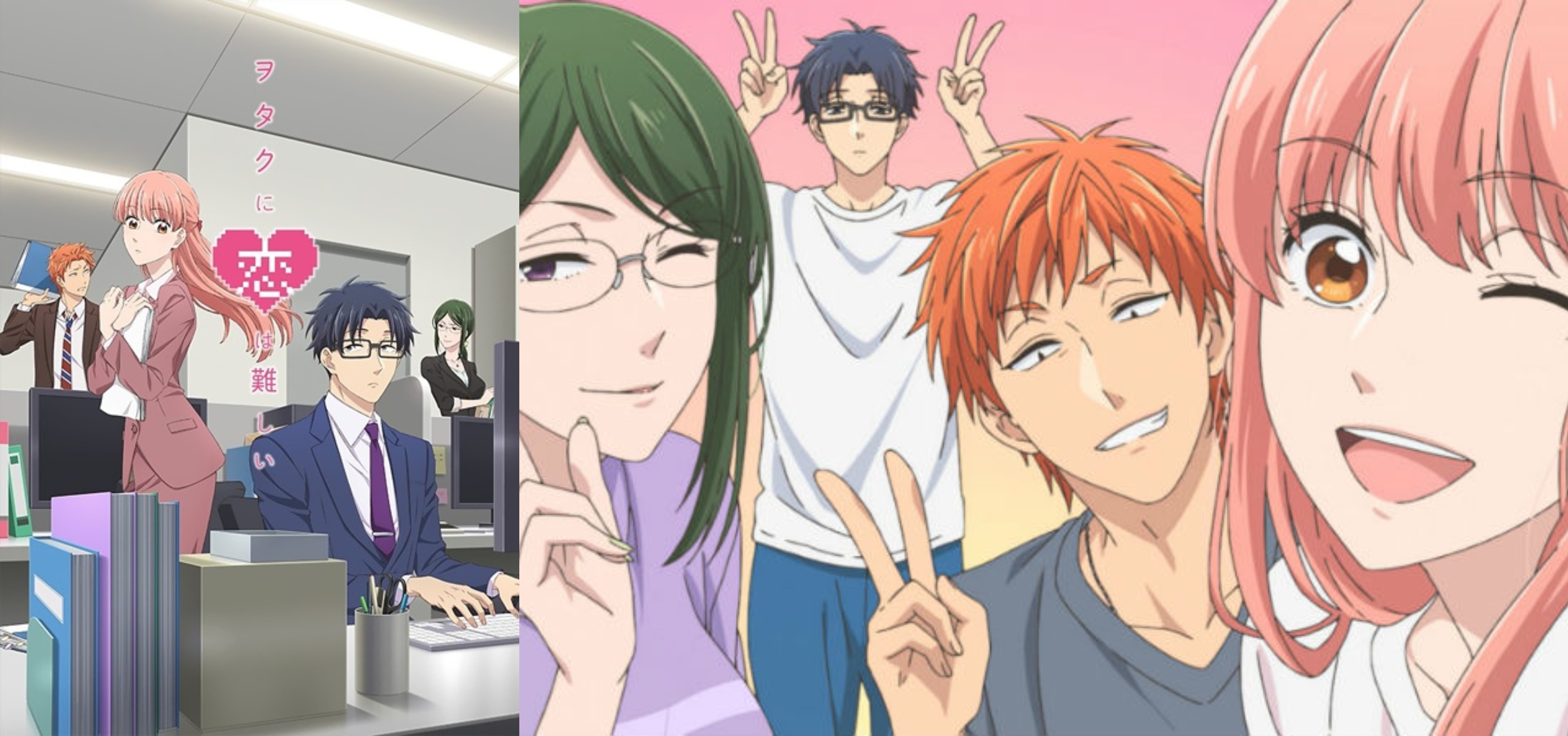 I didn't choose much anime to watch, so there might have been other good anime that I missed. However, WotaKoi was the best anime I watched this year because of the beautiful animation, storytelling, how otaku culture is represented, and excellent voice acting (even though I don't know much about the seiyuu who voiced the main two). This was the only rom-com anime I watched that got me relaxed.


---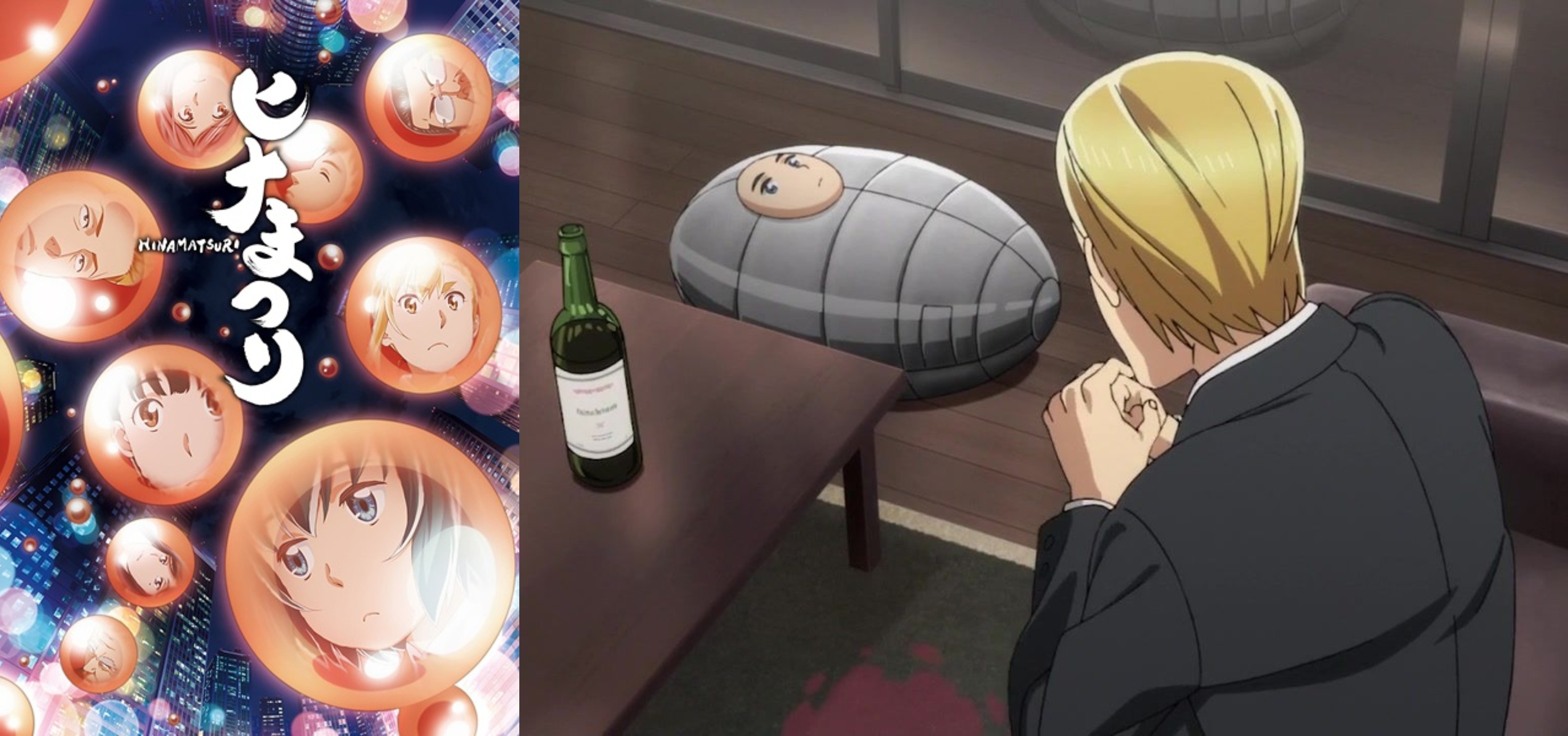 Hinamatsuri offers an excellent blend of heartfelt drama and bizarre comedy. Many anime try to shuffle opposite ends of the spectrum, often unsuccessfully. Hinamatsuri balances both in a creative manner—dealing with some dark themes without being too depressing while keeping the mood upbeat with top-notch comedic timing. A well-executed show with a lot of heart, Hinamatsuri is easily one of the best anime of 2018, if not the best.


---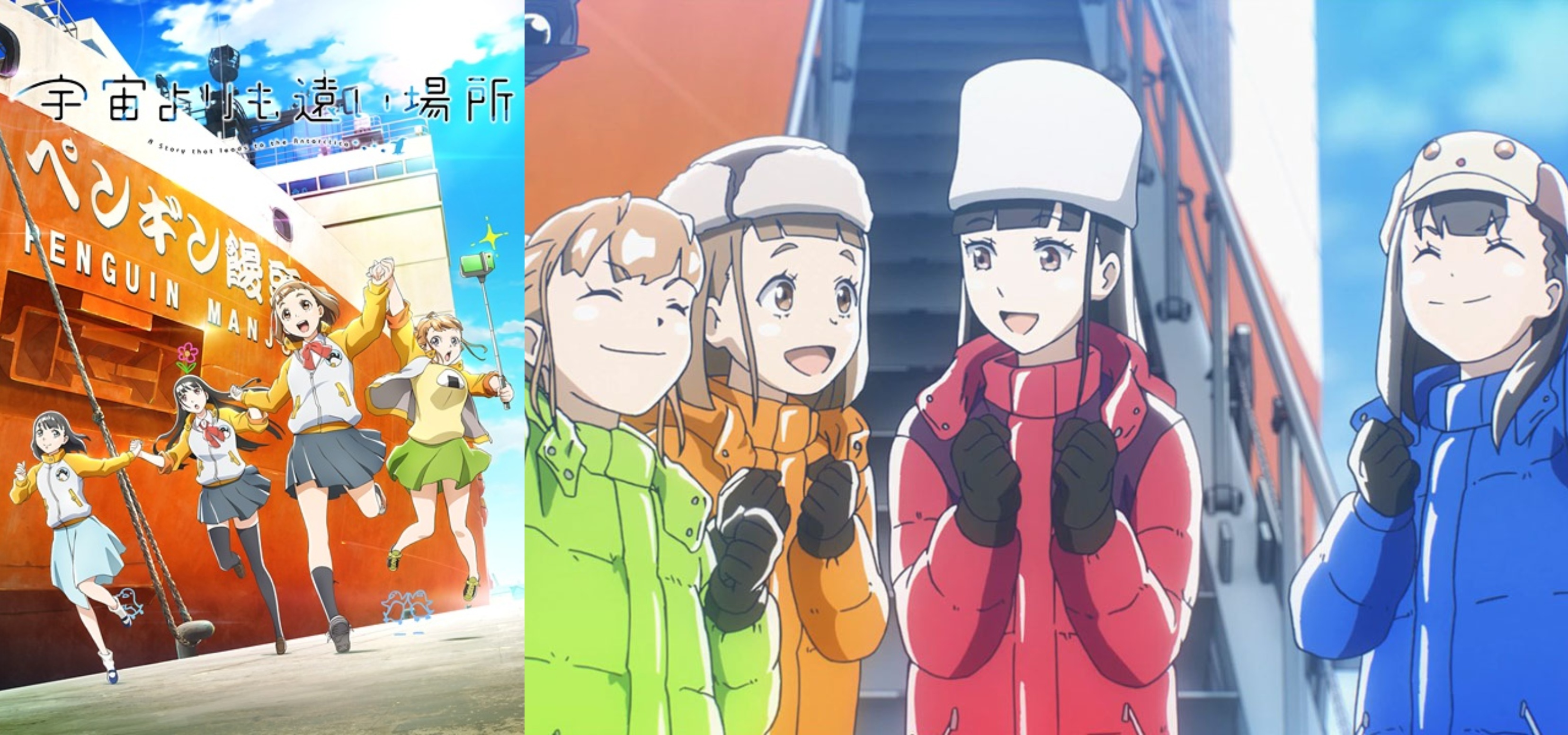 I've probably only completed a total of 3 or so anime from 2018, so I don't have a very large sample size. But the characters and soundtrack of this show managed to keep me interested and invested weekly, which is more than a lot of seasonals can say. Focusing on the relatable feeling of wasting youth, and the not-so-relatable concept of friends and companionship, Sora Yori was a heartwarming journey that I'd recommend to anybody who's into some good ol' comfy character-driven shows.