---
Awesome anime shoes for anime lovers
---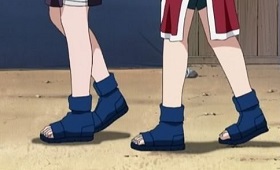 Shoes are a practical part of any outfit, but that doesn't mean that have to be bland. Why wear a boring old monochrome shoe, when you could be wearing a masterpiece on your feet? These anime shoes are inspired by some awesome anime, and look full of personality. Now, thanks to some awesome Etsy artists, you can wear your favorite anime on your feet!

We've already mentioned a few official items of clothing and shoes inspired by anime, but this time we're pointing the spotlight on fan-made creations. These unique, one-of-a-kind creations are hand-painted and crafted with love. The ones below are among our favorites among many different styles, colors, and anime.
---
Get inspired with our selection of 20 anime shoes!
---
---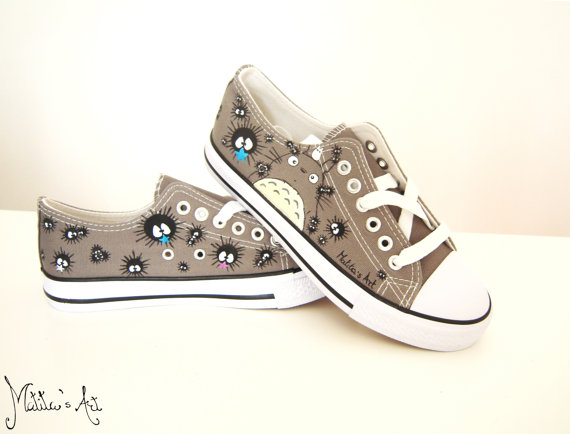 Source: Matitas Art on Etsy


We begin, of course, with My Neighbor Totoro, an adorable Ghibli classic and one of the most popular subjects for custom made anime shoes. Totoro and his little friends look fantastic adorning a grey canvas shoe background.


Source: Hope Today Studio on Etsy


Here's another Totoro scene, looking good on a pair of Tom's canvas shoes. The creator in this case wasn't even familiar with the anime, but they did a great job capturing the essence of everyone's favorite little critter.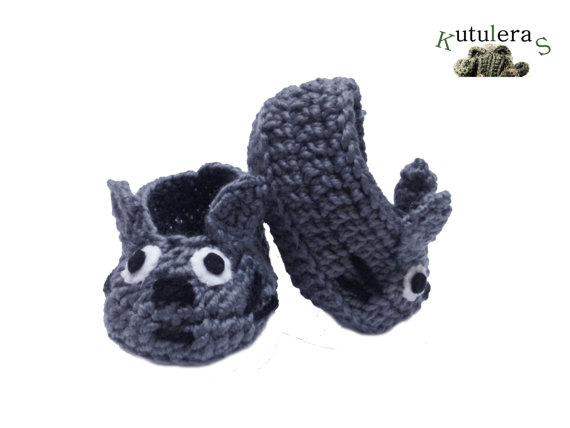 Source: Kutuleras on Etsy


Are you raising a young anime fan? We mean, like, really young? These little handmade woolen booties are perfect for creating young fans of the series. Not that you need help there -- the loveable character is sure to win over the heart of any child!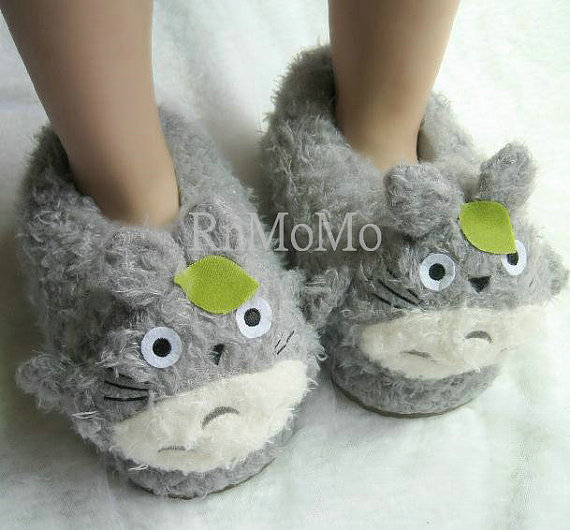 Source: Rn Mo Mo on Etsy


What, you mean you want a fluffy Totoro anime shoe for yourself, not for your child? How about these ridiculously soft Totoro slippers? Available in adult sizes, of course.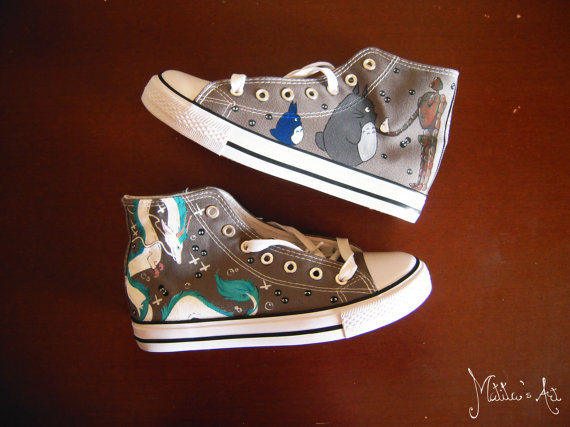 Source: Matitas Art on Etsy


While these are not exclusively Totoro shoes, it's a wonderful homage to Studio Ghibli. They featuring characters from My Neighbor Totoro, Spirited Away, and Castle in the Sky, yet manage not to be overcrowded.
---
---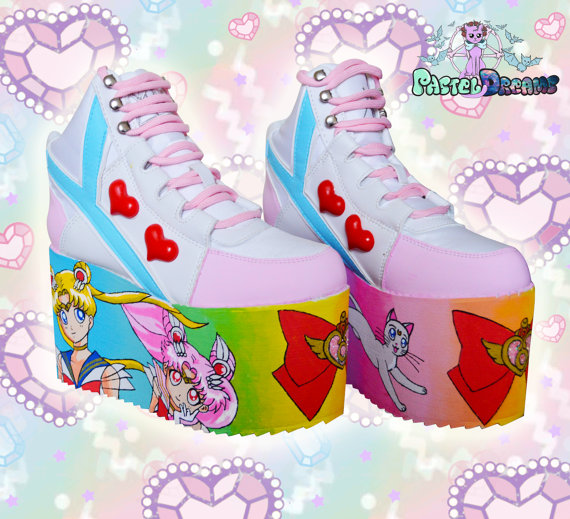 Source: Pastel Dream Shoes on Etsy


Of course there are tons of Sailor Moon shoes out there, and of course they're mostly a popping pink. These shoes go above the norm -- literally -- by having the Sailor Moon characters on the large platform of the otherwise very pink and cute shoe. They're not something anyone can wear, but if you've got the power to rock these, you deserve to.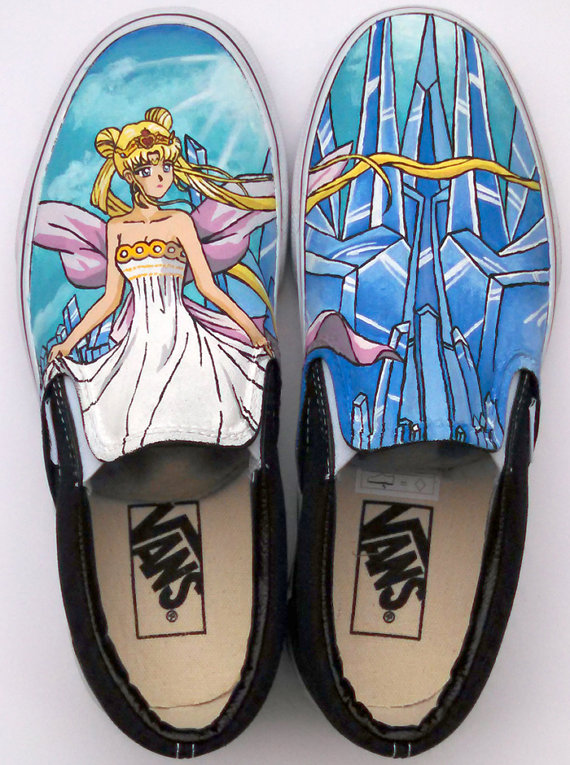 Source: Waffle Ink on Etsy


Some Sailor Moon creations shy away from the bright pink, and wind up creating masterpieces instead. These anime shoes have a beautiful illustration which would look great on a print -- and somehow looks even better on a pair of Vans shoes.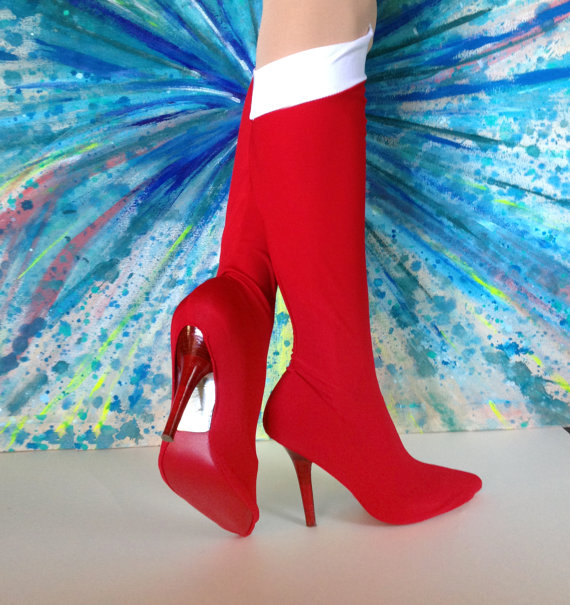 Source: Savilla Creations on Etsy


For a more realistic Sailor Moon shoe, check out this bootlet cover. Instead of a full shoe, the cover goes over any of your own shoes, for any size heel that you choose. While perfect for a cosplay, though, these aren't exactly something you can wear all the time. Or are they..?
---
---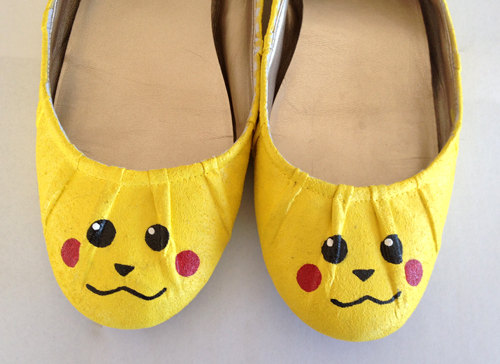 Source: Iconic Kicks on Etsy


Pikachu is the face of Pokemon, so we just had to start with these bright yellow happy shoes. You will never own a pair of happier shoes, we're sure of that.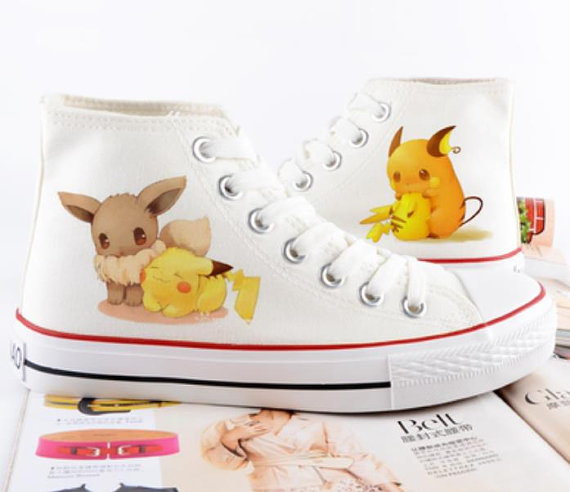 Source: Junli Junli


Sometimes, less is more. In this case, the soft painted Pokemon anime shoes are a more subdued addition to your anime shoe wardrobe.


Source: Third Planet Studio on Etsy


Who's your favorite Pokemon? Chances are, you can find anime shoes dedicated to them. Here's a beautifully done Mossimo shoe featuring Cubone, complete with crossbones on the back.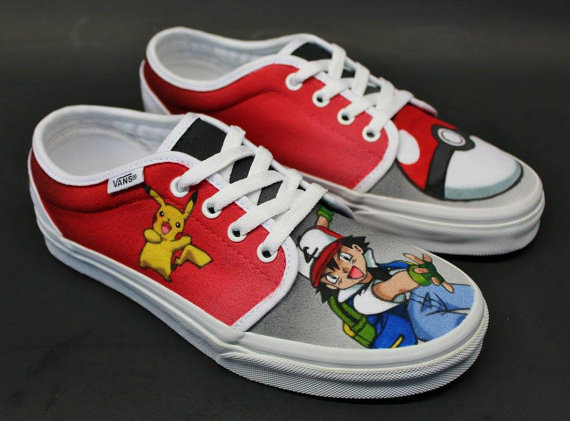 Source: JBo Airbrush on Etsy


Throw subtlety out the window and enjoy a pair of bright red and white Pokemon-themed Vans instead!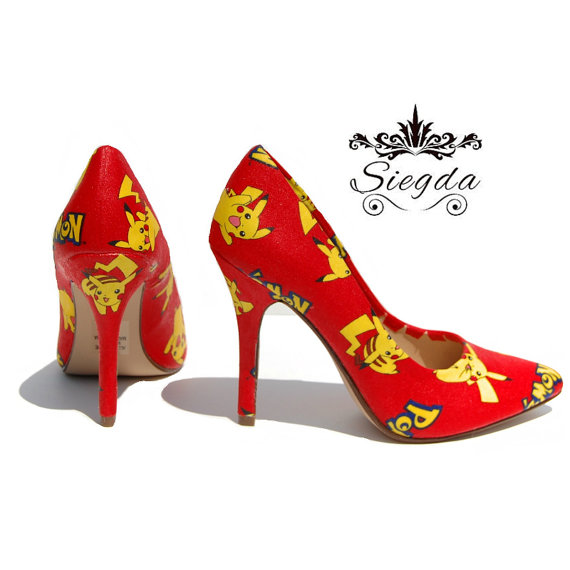 Source: Siegda on Etsy


Think anime shoes are limited to Converse and canvas shoes? Incorrect! You can take your love for anime with you for a night on the town, with these high-heeled dress shoes adorned with happy Pikachus. Classy!
---
---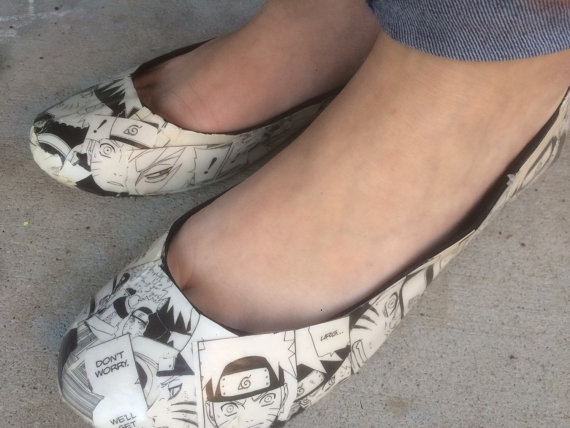 Source: Epically Awesome Stuff on Etsy


Naruto is another popular inspiration for anime shoes. This pair uses panels from the manga to create a stylish black and white shoe.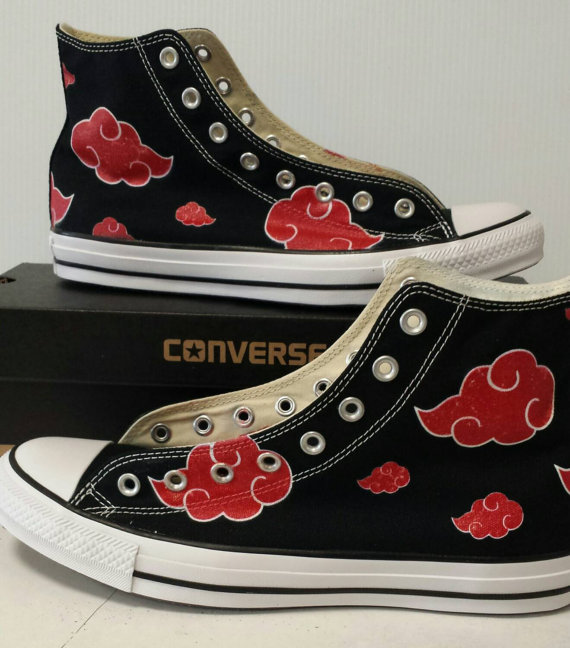 Source: Arkham Prints on Etsy


This more simplistic design uses the red cloud symbol on a black background for one great looking hightop.
---
---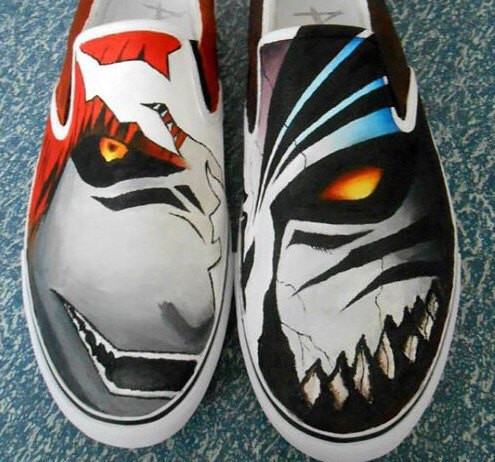 Source: Fancy Feet on Etsy


Wear these Bleach anime shoes and your feet suddenly become 10 times more awesome.
---
---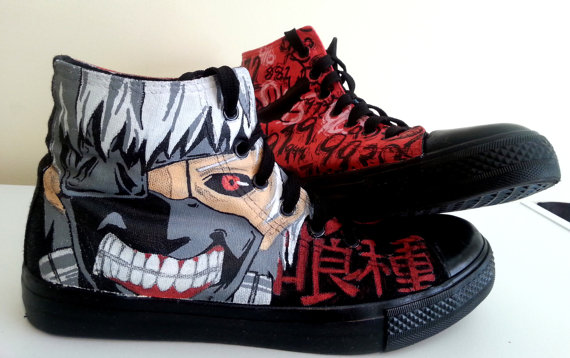 Source: Pop Cult Designz on Etsy


Not all anime do well on shoes, and Tokyo Ghoul seems like something that doesn't belong on a shoe. But the artist here has managed to make a striking shoe by using a fantastic illustration, some great design, and a striking red and black color scheme.
---
---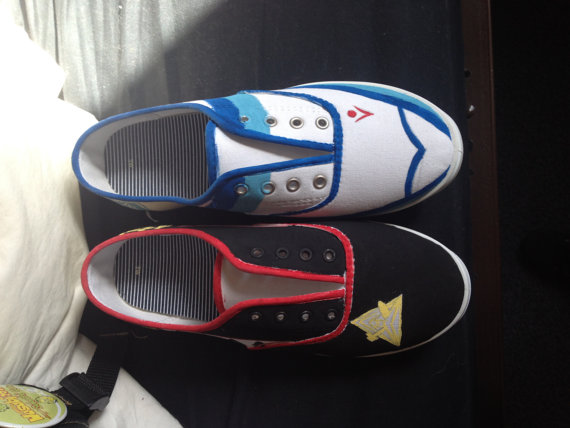 Source: Shoe Commissions on Etsy


Not all anime shoes need to have character drawings. This Etsy artist recreated the shoes worn by the characters in Free. They look great without drawing too much attention to themselves.
---
---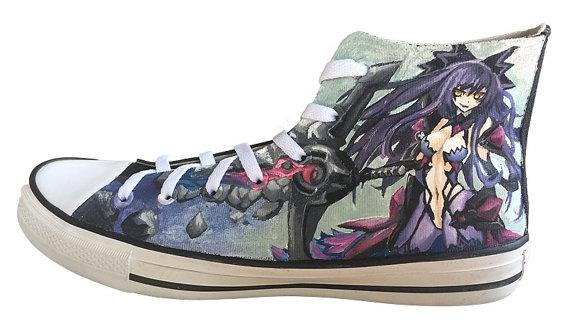 Source: Galaxy Shoes and More on Etsy


Wear amazing art on your feet with these shoes. These high-tops feature hand painted art depicting Tokisaki Kurumi, Yatogami Tohka, Yamai twins, and Itsuka Kotori from Date A Live. Whichever one you choose, you get some awesome shoe art!
---
---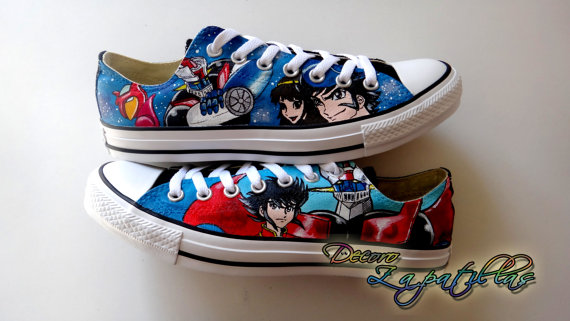 Source: Decoro Zapatillas on Etsy


The best part about unique anime shoes is that no matter how old or obscure the anime is, you're bound to find something. And even if you don't, there are plenty of artists available to do commissions of your favorite anime, no matter what it is. Then you can pay tribute and share your love for anime with a truly unique pair of shoes, like this Mazinger Z artwork for your feet.