Lights, cameras, Japanese idol action! Game localizer Nutaku.com announced today the release of Idol Wars Online, an online anime game RPG where players transform a team of aspiring teen musicians into pop mega-stars. Gameplay involves recruiting promising performers, organizing them into competitive idol groups, then sending your divas forth to engage in all-star battles against teams managed by rival players.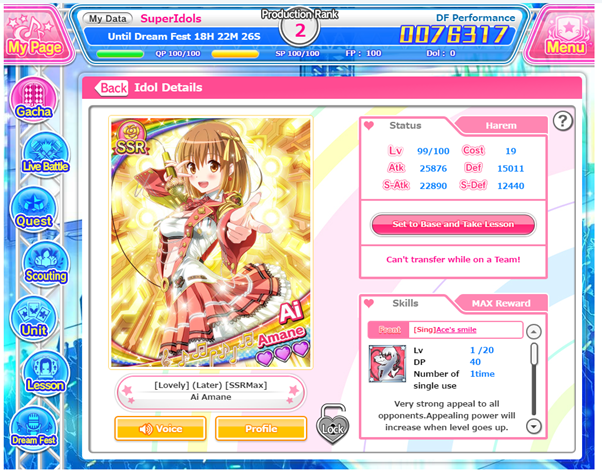 There's no doubt that the Japanese Idol scene has become considerably more popular in the west recently, arriving through animated series such as Live Love! or real-world acts like Baby Metal. Something about the relentlessly upbeat dance routines and heavily managed stage presence is strangely inviting for gamers, fostering the idea that you, too, can micromanage a band to the heights of success. From the first moment you log into Idol Wars and begin assembling the groundwork for your conquest of the pop industry, it's clear that this is title has the potential to be a J-Pop enthusiast's dream.
Despite the temptation to label Idol Wars Online as a management sim, the browser game's reliance on RPG fighting mechanics mean you won't spend much time buying new studios or finding a bigger booking. Instead, you'll be leading your girls into face-to-face fights with rival stars, each team facing off across the stage as they try to capture the audience's love. In the Idol Wars universe there's many reasons why the world has chosen dueling pop groups singing over each other as their preferred form of live entertainment, but the overall effect is charmingly quirky enough to work.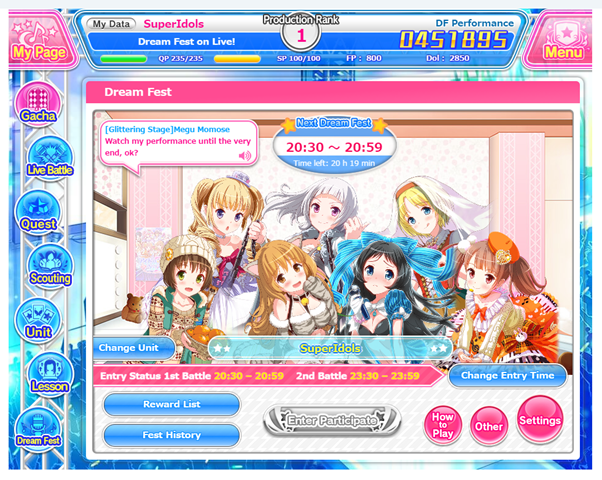 Unlike previous Nutaku titles, Idol Wars Online contains a heavy multiplayer element that requires players to pool their resources to seize more of the pop music market share. Producers collaborate to bring their stars together in guild-like "productions", where resources can be channeled toward overcoming rival studios and capturing the highest public affection. Weekly events deliver challenges that expand upon the theme of interplayer cooperation, with rival productions battling to overcome mega-bosses and secure rare rewards.
Idol Wars Online is a free-to-play game and relies upon the popular Japanese gacha system to monetize its content, with characters being offered the chance to acquire new idols through a ticket-based lottery. Free players can acquire the necessary tickets through login bonuses or big online victories, but the impatient or ambitious can speed up their recruitment process by purchasing more tickets with the site-wide currency "Nutaku gold." Nutaku's currency is also usable in its downloadable game store, where there is a selection of some of the most "unusual" titles ever brought over from Japan.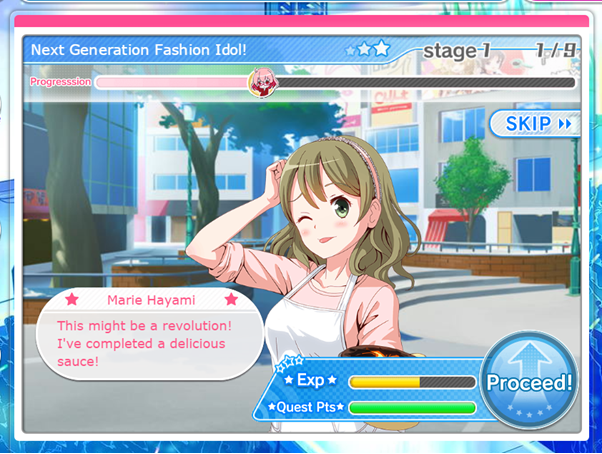 Originally developed by Japanese gaming giant DMM, Idol Wars Online is the latest localized title from the Nutaku team, whose other games include the post-apocalyptic sci-fi strategy sim Shooting Girl as well as the fantasy mercenary manager Kanpani Girls. DMM is best known in the west as the creators of the insanely popular Kantai Collection, an online game where "ship girls", personifying historical vessels from the Japanese navy fight an otherworldly menace threatening Japan.


---
Idol Wars Online was released on August 23rd and is available exclusively on Nutaku.com.