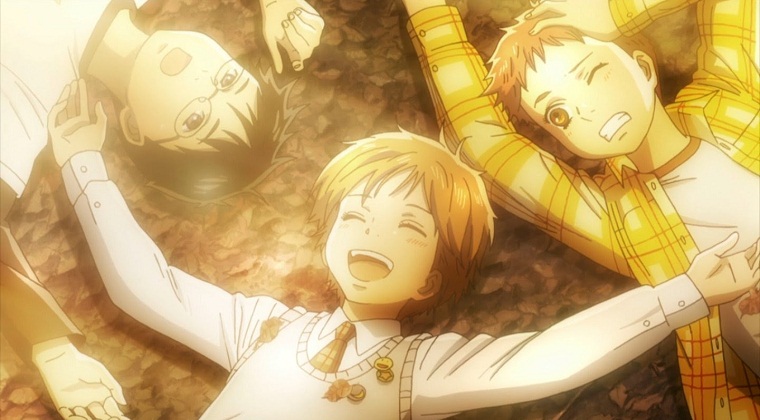 Coming-of-age anime focus on the growth of characters from childhood to adulthood. These kinds of series usually prioritize character development over other story elements. Additionally, they also show how characters interact with other people, or how they react to a new environment or society.
We love coming-of-age anime for reminding us of the excitement and wonder of childhood, or showing us experiences we can relate to that can also help us to grow! So, without further ado, we unveil to you 10 coming-of-age anime series that will warm your hearts!
---
---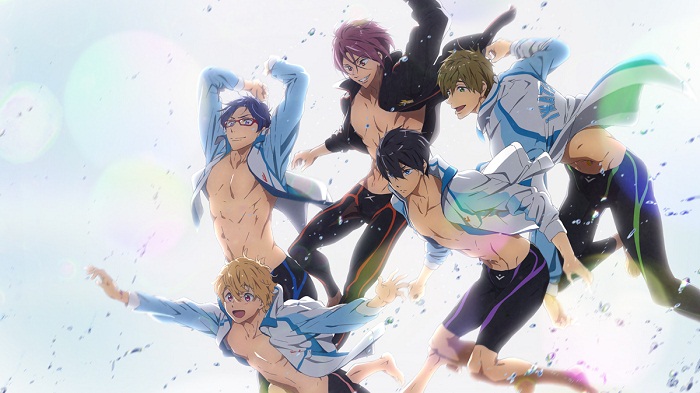 The members of Iwatobi Swim Club are back following the events of Free!, and now they begin their final year of high school. While the members struggle with their individual plans for the future, the team must also recruit new members for their club and continue their race in hopes of getting into the national tournament.


---
---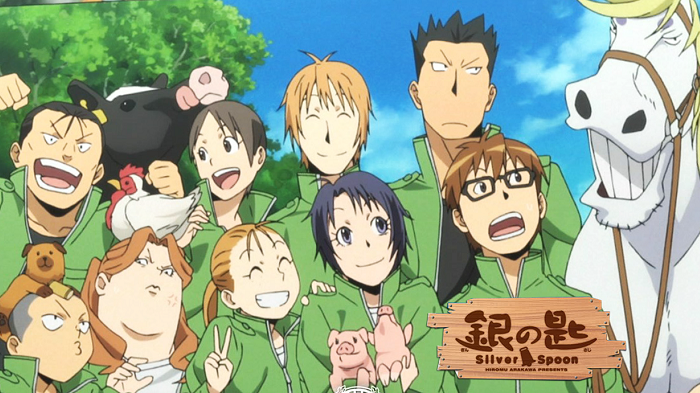 This coming-of-age anime series shows Yuugo's adjustment to his new environment - an agricultural high school. When Yuugo moves to the countryside in order to escape family matters, he was convinced of he would succeed in his new school. However, when the term starts, he struggles to understand the challenging and harsh world of agriculture.
Aside from not having any idea about the countryside life, Yuugo is also not sure about what he wants to do in the future. As the series progresses, he meets friends who help him along the way and learns the value of hard work.


---
---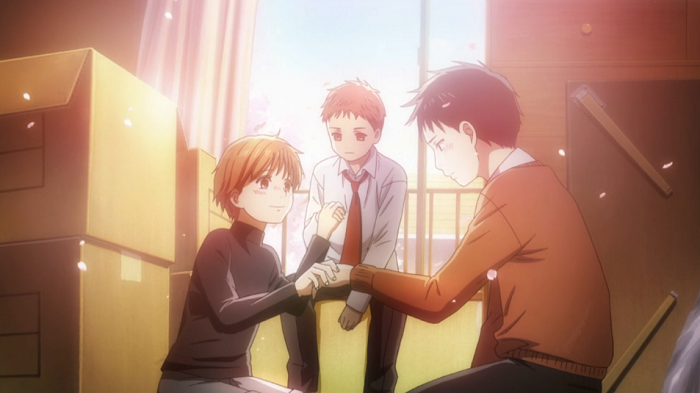 Chihaya had no dreams of her own until she meets Arata, who introduces her to competitive karuta. Along with Taichi, the three spend their childhood days playing karuta and even forming their own team for a competition. Due to certain circumstances, they get separated as they grow up. Chihaya is reunited with Taichi in high school and they form their own karuta club. Aside from aiming for their club to be number one, Chihaya also aims to become the best karuta player in the world and meet Arata once again.


---
---

The boring life of a young boy, Koyuki, starts to change after he saves a weird looking dog. This dog is owned by a rock musician named Ryuusuke who encourages Koyuki to learn the guitar. Slowly, Koyuki becomes interested in Western rock music and eventually joins Ryuusuke's new band named Beck. Koyoki's life changes as Beck aims for fame and recognition in Japan and United States.


---
---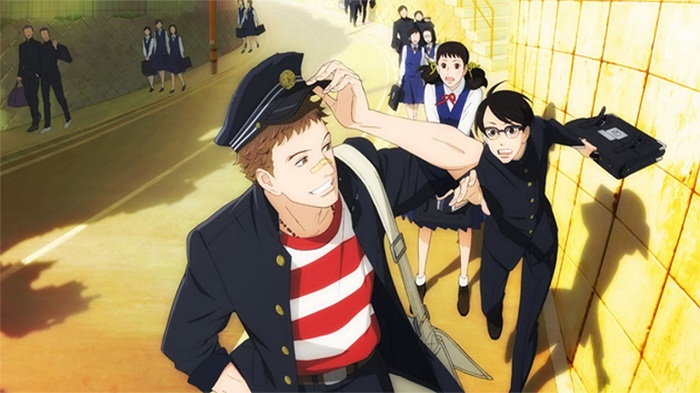 Classical pianist Kaoru moves to Kyushu to live with relatives for his first year in high school. Kaoru is used to moving from different places because of his father's work, causing him to become an introvert. His life starts to change when Kaoru meets a delinquent named Sentarou, who has a deep love for jazz music. The two begin their after-school jazz sessions along with their classmate Ritsuko, her father and college student Junichi.


---
---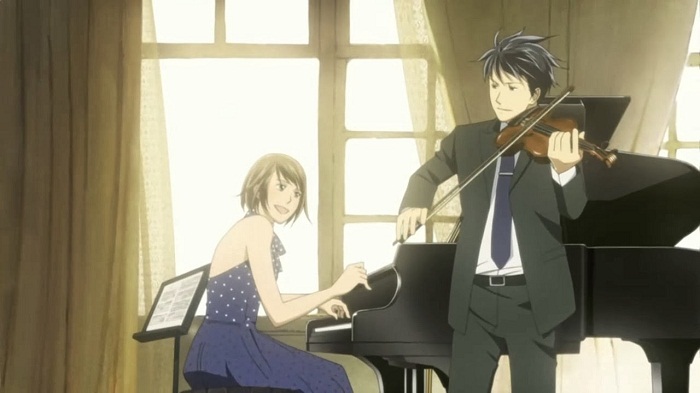 Meet Chiaki, an arrogant and perfectionist musician who dreams of going to Europe but gets stuck in Japan because of his fear of airplanes and the ocean. Enter Megumi, also known as Nodame, a piano student with perfect pitch but is also known for her eccentric behavior.
Put these two characters together and you'll get a heartwarming tale of romance, music and dreams. Their relationship is put to the test when they encounter different trials and meet new rivals.


---
---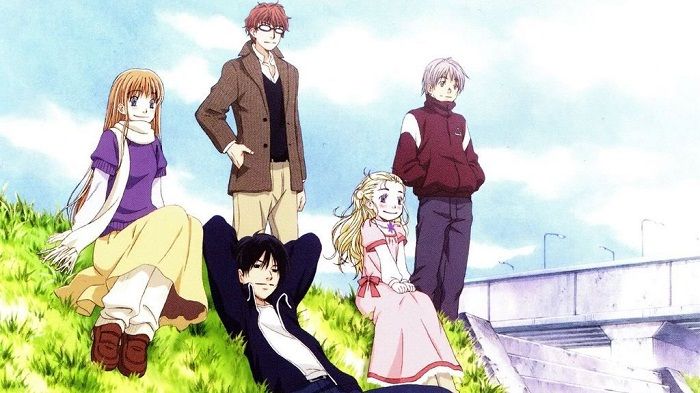 This coming-of-age anime series follows the story of college students Yuuta, Takumi, and Shinobu, who all live in the same apartment complex. They meet a petite but talented artist named Hagu and a beautiful potter named Ayumi.
The five of them go through different circumstances and challenges - from love triangles, unreciprocated love, plans after college, finding jobs, personal goals and pursuits of success and happiness.


---
---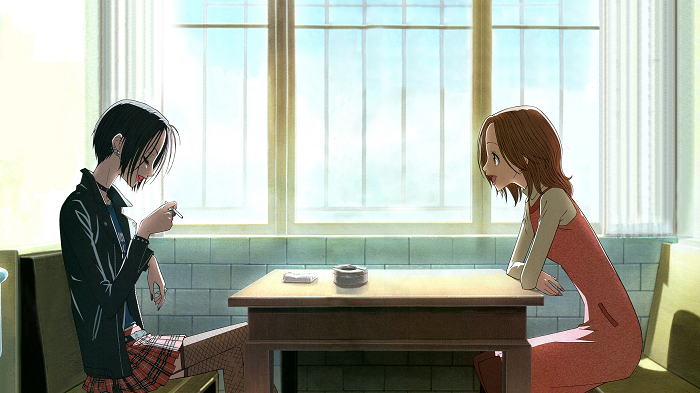 Nana Osaki is a vocalist of punk rock band. She leaves for Tokyo to pursue a professional career in music. Meanwhile, Nana Komatsu moves to Tokyo to find her own purpose and to chase her boyfriend.
The Nanas meet on a train while traveling to Tokyo in pursuit of their own goals. After they became roommates in an apartment, they become close to each other despite their different personalities and principles. Their friendship grows as the two Nanas support each other in chasing their own dreams, love, and happiness.


---
---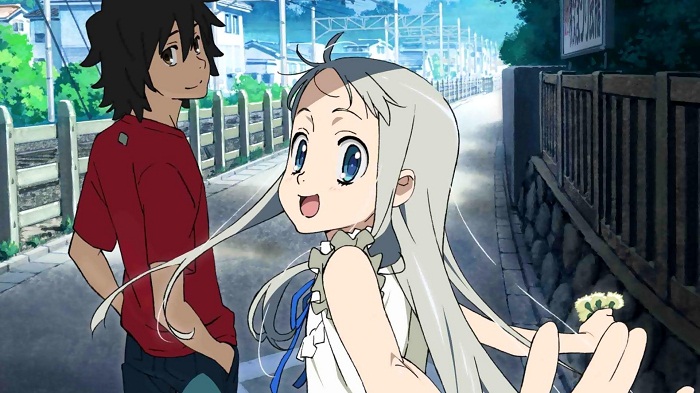 A group of childhood friends drifts apart when one of them, Menma, dies in an accident. Suddenly, Menma's spirit appears to the leader of the group, Jintan. He reaches out to his estranged childhood friends to help Menma remember her forgotten wish.
Their pain, hidden feelings, internal conflicts and guilt are then revealed as the group attempts to fulfill Menma's last wish. They help each other to make Menma move on, as well as themselves.


---
---

Life goes on for Tomoya and Nagisa, who graduate from high school. They decide to take their relationship to a whole new level by starting their own family together. However, the couple is faced with different challenges along the way.
This emotional coming-of-age sequel to Clannad focuses on how Tomoya begins to understand the responsibilities that a person gains while growing up, and the importance of family.