Ahh, Young Love
First off are the teenage couples, either full of emotion and anticipation during their long tenure as friends, or keen to get straight into the action.


---
Her Pet – Gayoon & Soha
---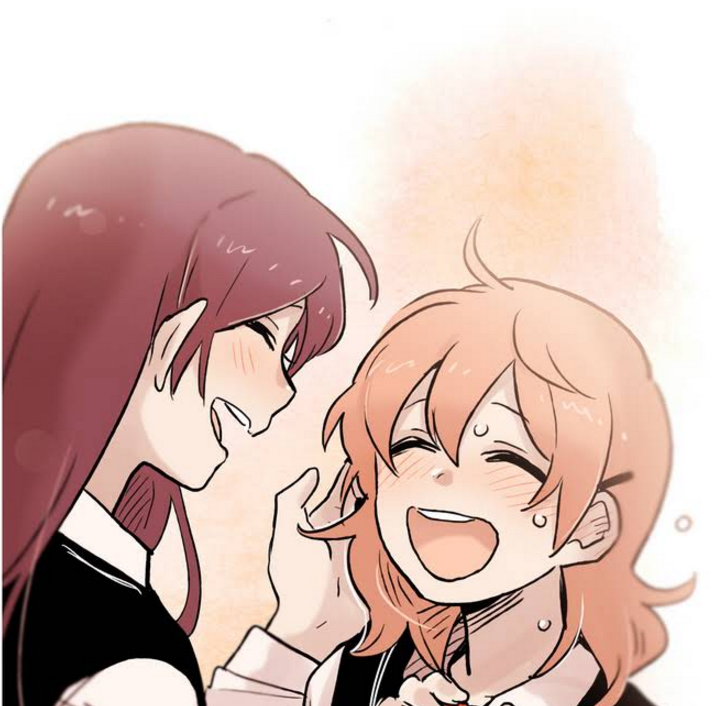 At school, Gayoon and Soha have an exemplary seonbae-hoobae (which means senpai and kohai in Korean, respectively) relationship where Soha is the reliable senior looking out for Gayoon. However, after school is another story, where Gayoon willingly behaves like Soha's lost dog, wearing various accessories from a dog collar to a muzzle. The artwork will make you think it's a fluffy yuri webtoon but the things they do can be pretty kinky. Other than their unique hobby, the way they depend on each other is adorable and yet tragic at the same time.


---
Ano Ko ni Kiss to Shirayuri wo – Ayaka Shiramine & Yurine Kurosawa
---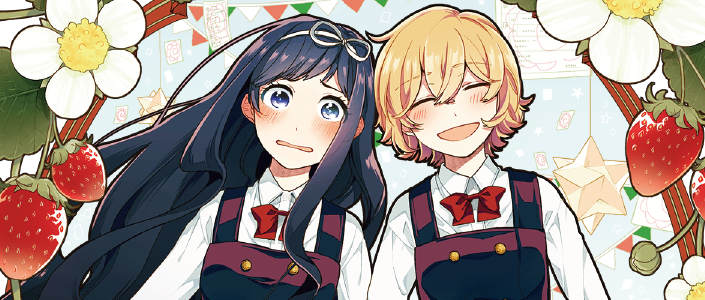 Ayaka Shiramine is confident, beautiful, social and always on top of all her class. That is, until she enters high school where she meets Yurine Kurosawa. The socially aloof Yurine excels at everything without making any effort, which drives Ayaka up the wall. However, instead of getting competitive, Shiramine feels the urge to take care of Yurine like an over-protective mother. It's adorable watching how Shiramine act all tsundere as her inner self is constantly in conflict, unsure of how to deal with Yurine's advances.


---
Girl Friends – Mariko Kumakura & Akko Oohashi
---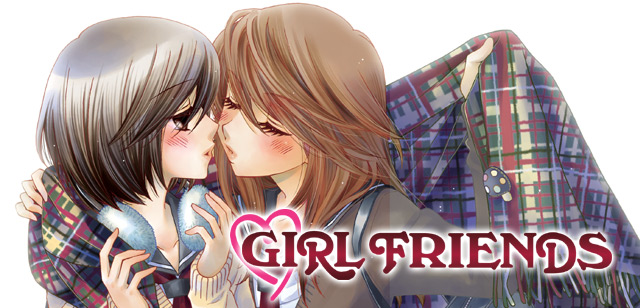 The two meet when Mariko Kumakura is approached by Akko Oohashi as Akko wants to help Mariko break out of her introverted shell. The two become close friends and soon Mariko develops romantic feelings for her. As soon as Mariko realizes her new feelings, she tries to hide it as she doesn't want to risk changing the state of their relationship. But thank the heavens, their attraction towards one another is mutual. There are so many moments during their time together where you just want to grab their heads and make them kiss. But aren't these moments what readers enjoy?


---
My Joy – Namsu & Joy
---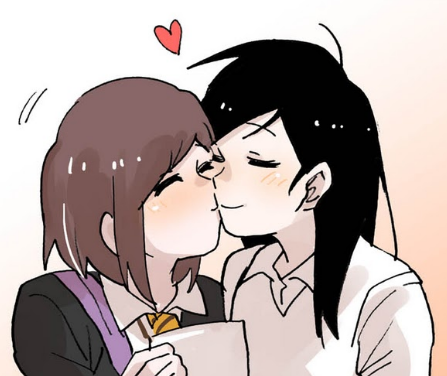 Namsu is a track star everyone swoons over, but she only has eyes for Joy. Without Joy on the field cheering for her, Namsu is like a lost puppy, Superman without Lois Lane by his side. The two start out as simply close, supporting friends, but when Joy's childhood friend enters the picture, Namsu feels threatened as Joy seems to be distracted by this friend and pays less attention to Namsu. Acknowledging that she has feelings for Joy, Namsu plucks up the courage and makes a move on her. After that, it's all rainbows and unicorns (and pubescent hormones) for Namsu and Joy... before Joy's friend starts rocking their boat.


---
Kanojo to Camera to Kanojo no Kisetsu – Miyama Akari & Sendo Yuki
---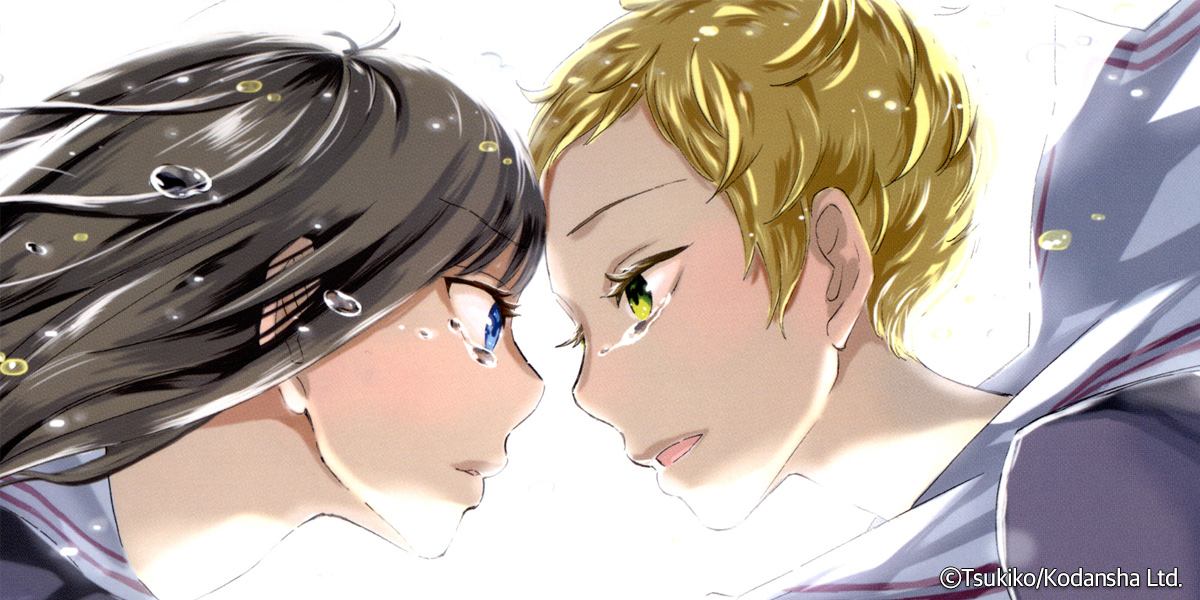 Miyama Akari can't help but take notice of Sendo Yuki, the silent, aloof girl who rarely interacts with others. Sendo is unlike most girls who spend their time talking about fashion and makeup - Miyama finds that fascinating. After following Sendo into the dark room, the two get to talk about photography while watching Sendo develop films. More talking ensues and Miyama slowly finds herself developing unfamiliar feelings of attraction towards Sendo. Despite Sendo having a boyfriend (WHAT?!), Miyama can't stop herself from feeling attracted to Sendo.


---
Daily Witch – Eve & Daniella
---


Being constantly kicked out from her foster homes, Daniella wasn't able to open her heart up to anyone until she met Eve at her new foster home. With her big-sisterly love, Eve welcomes Daniella with open arms and tries to make her feel at home. New to such affection, Daniella immediately falls for Eve, much to Eve's confusion. First starting out as light and comedic, as Eve finds out about her true, dark origin, she finds herself relying more and more on Daniella and seeking her comfort.
---
Mature Love!
Finally, we follow the adult relationships as they face all the harsh realities that come with being out in the big wide world.


---
Pulse – Mel & Lynn
---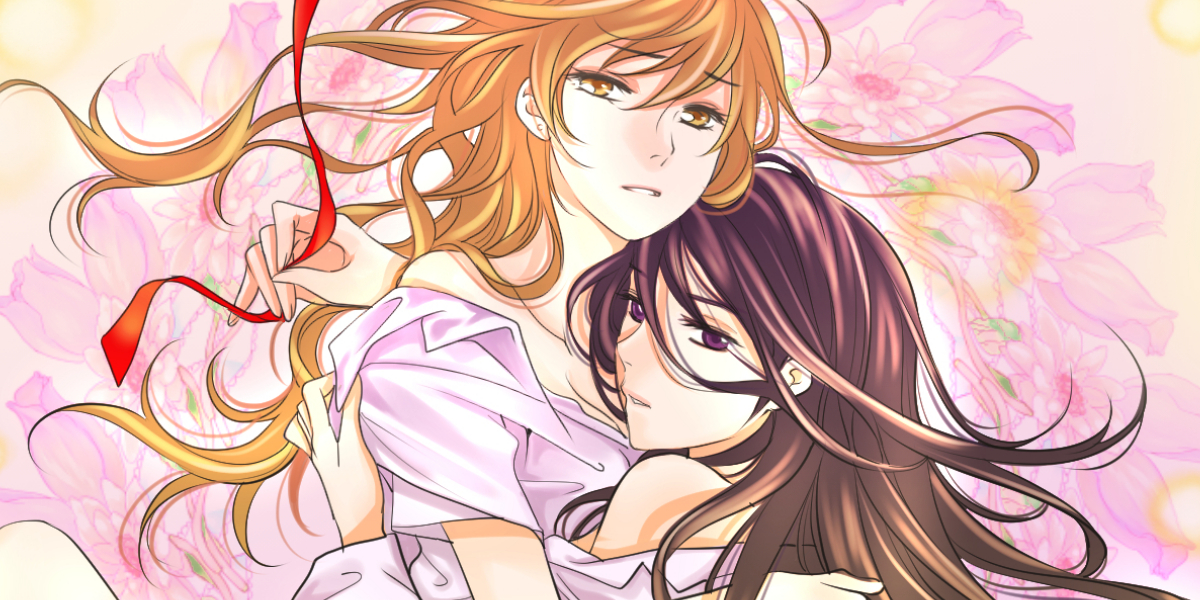 Here, we have Mel, a successful surgeon who enjoys only physical pleasures, and Lynn, a patient on a waiting list for a heart transplant. Just reading this, you can't help but think that it might not have the happiest ending. Mel is a strong, confident, independent woman, all attributes that have women swooning over her, meaning Lynn has a lot of competition. Lynn is the epitome of positive energy while Mel may be too realistic for her own good, not believing in love. Though it might only seem like the story of an unrequited love, well..I think we all know what ends up happening.


---
Serenade - Seo Jin & Heo Yeonju
---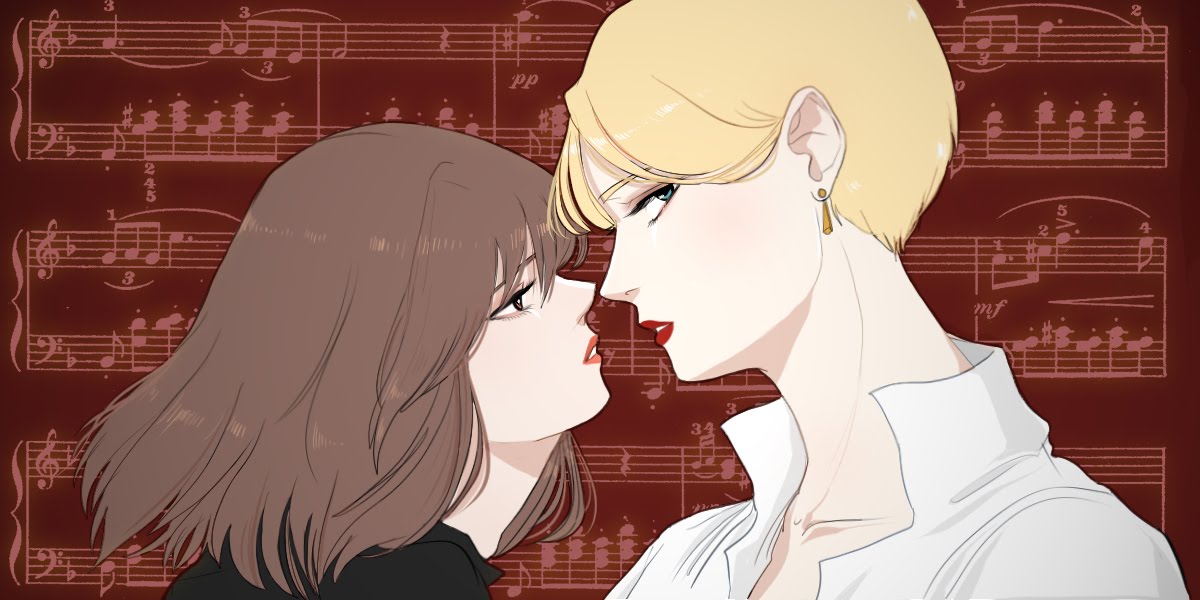 Heo Yeonju is an outgoing, cheerful freshman majoring in piano while Seo Jin is a young professor who's constantly black-mailed because of her sexual orientation. Despite trying to be careful around other female students and other professors, Jin finds herself attracted to Yeonju as she reminds her of her ex, due to both her appearance and the style she plays the piano. Not the best reason to fall for someone, but after reading more about Jin's past, you can't help but wish that Yeonju's brightness will bring a positive outlook for Jin in the future.


---
The Love Doctor – Jung Erae & Cha Yoon
---

She may be a diligent college student but Jung Erae knows almost nothing when it comes to dating men. So Erae finds herself contacting Cha Yoon, an older, sophisticated so-called love doctor, who is to help Jung Erae get some action. Since Erae is her last "client", Yoon wants to help Erae in earnest but gradually ends up wanting to take care of Erae. The way Erae wakes up to her emotional side may be a bit cliché, but it's the journey of how the originally clueless Erae becomes a strong rock for Yoon - who, despite being a love doctor, doesn't give her heart too easily having been betrayed in the past - that makes you continue reading.


---
What Does the Fox Say? – Seong Sumin & Ju Seongji
---


Ju Seongji has never dated anyone in her life, but for some reason falls for Seong Sumin, her boss. Seongji first questions this new emotion but learns to just accept it, enjoying the company of Sumin and eventually making the first move. On the other hand, Sumin has only enjoyed physical relationships over the past years and is reproachful of Seongji's advances, mostly due to guilt. Even though the two eventually fall for each other, it's not exactly smooth sailing as Sumin's past constantly holds her back. The various obstacles aside, it's adorable to watch how the innocent yet eager side of Seongji actually causes the more experienced Sumin to hit the brakes when things get too heated. And damn, do these two look beautiful.


---
These are only a handful of the yuri couples out in the world and I'm sure there are many favorites that aren't on this list.
So, who are your favorite couples? Do you prefer the girls' love set in schools, or love between consenting adults, facing the harsh realities the world throws at them?
Brought to you by:

Click on the logo above to read all the webtoons/manga mentioned in the article