It's flashback arc this week at Five Figure Fridays, as we go back in time to look for some of the awesome vintage Sailor Moon Figures. So buckle up and join us on this epic journey that spans the 90's!
---
---

In the name of Jupiter this opening figure from MegaHouse is sure to capture your heart! This figure of Sailor Jupiter was released in July 2003. MegaHouse released this figure as a part of their Cutie Model line. This Agent of Love and Courage figure is a pre-painted ABS/PVC figure which is 20 cm (around 8 inches) tall. Sailor Jupiter is represented in a relaxed pose with her hair fluttering in the wind. To bring this one of a kind figure into your collection you will need to have around 23,100 (~ 213 US dollars).


---
---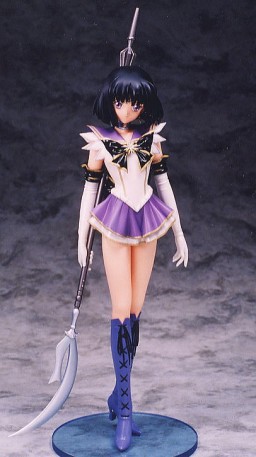 We are continuing our list with a unique Sailor Saturn kit! As you may know Sailor Moon is a major franchise, consisting not only of anime, manga and figures, but also a number of musicals! This Ryujin sculpted kit is based on a Sailor Moon musical and features an anime-like Sailor Saturn wearing a stylized version of the uniform from the play. It has to be noted that Ryujin did an amazing job creating and designing this figure that looks like it just jumped out of the manga or anime. Ryu-NS released this kit in September 2001. It consists of 27 parts which include Sailor Saturn's earring, the Silent Glaive, and a base. The parts are made from resin and they are ideally cut which makes the painting of this figure that much easier. Because this is a kit, obviously assembly is required, but if you ask us, the figure is worth all the time and energy you put into it! When assembled, this 1/7 scale figure is 25 cm (9.75 inches) tall. To own this this kit and the figure, you will need around 25,000 yen (~ 230 US dollars).


---
---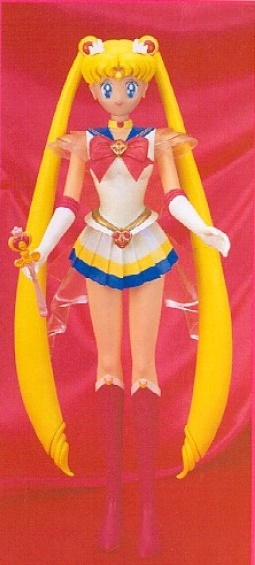 Our next spot belongs to Bandai's astounding 48 cm (18.89 inches) tall Sailor Moon figure. Bandai released this figure as a part of their Excellent Doll Collection in 1994. The pretty guardian of Love and Justice is shown wearing her Super Sailor Moon outfit. The figure itself is made from soft vinyl with clear pink plastic shoulders on her uniform and a clear pink hard-plastic bow for her back. With this figure you get her Spiral Heart Moon Rod and a base. To own this figure - besides a lot of space you - will also need around 25,800 yen (~ 240 US dollars).


---
---

We continue our trip down memory lane with another kit figure. This dazzling figure of Sailor Pluto comes from B-Club and it was released in January 1994. This figure shows Sailor Pluto with her signature Garnet Rod. The sculptor of this Soldier of Revolution figure is Tsutomu Maeda. Because this figure is made from resin it goes without saying that it should be handled with care, and we are especially stressing that when it comes to smaller parts. This kit consists of 19 parts including a base. When put together this 29.5 cm (11.61 inches) tall Sailor Pluto figure is a perfect choice for any series collector. You will have to paint the figure yourself but when you see the finished product, you will know it was worth it. This Sailor Pluto figure can be yours from ¥8,670 (~ 80 US dollars) to around ¥31,255 (~ 286 US dollars).


---
---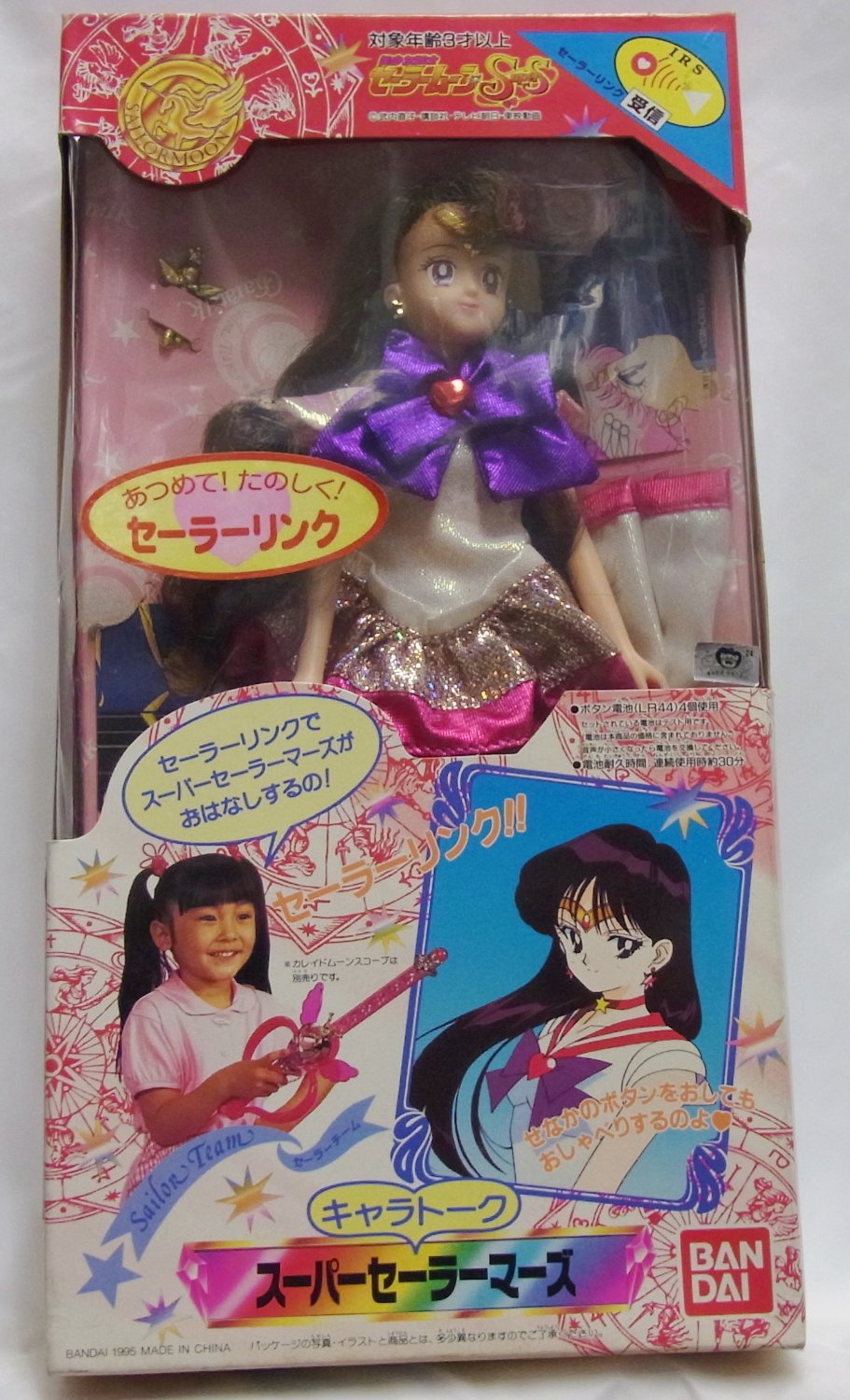 This was a long journey and finally we are ready to show the finest of all vintage figures! First on our list is none other than the Soldier of Flame and Passion- Sailor Mars. This figure which is certain to make your friends feel the burn of jealousy comes from Bandai. This figure is part of Bandai's Chara Talk or Character Talk series released in 1995. What's so special about this figure is that it actually has 3 lines recorded on it including "Crystal Power, Make Up!". The figure is voiced by Michie Tomizawa, Sailor Mars' anime voice actress. The figure runs on LR44 button-type battery and it can withstand 30 minutes of continuous use. The figure is 26 cm (10.23 inches) tall. Sailor Mars also comes with a real fabric uniform which has that soft shiny look so characteristic of the 90's. This awesome figure can be yours for about 50,000 yen (~ 460 US dollars).


---
And so we come to the end of this long journey. We hope you liked our selection of vintage Sailor Moon figures and see you next week on Five Figure Fridays!
Brought to you by