Shibuya Ward
"Shibuya (渋谷区 Shibuya-ku) is a special ward in Tokyo, Japan. As of 2008, it has an estimated population of 208,371 and a population density of 13,540 people per km². The total area is 15.11 km².
The name "Shibuya" is also used to refer to the shopping district which surrounds Shibuya Station, one of Tokyo's busiest railway stations. This area is known as one of the fashion centers of Japan, particularly for young people, and as a major nightlife area." (wikipedia)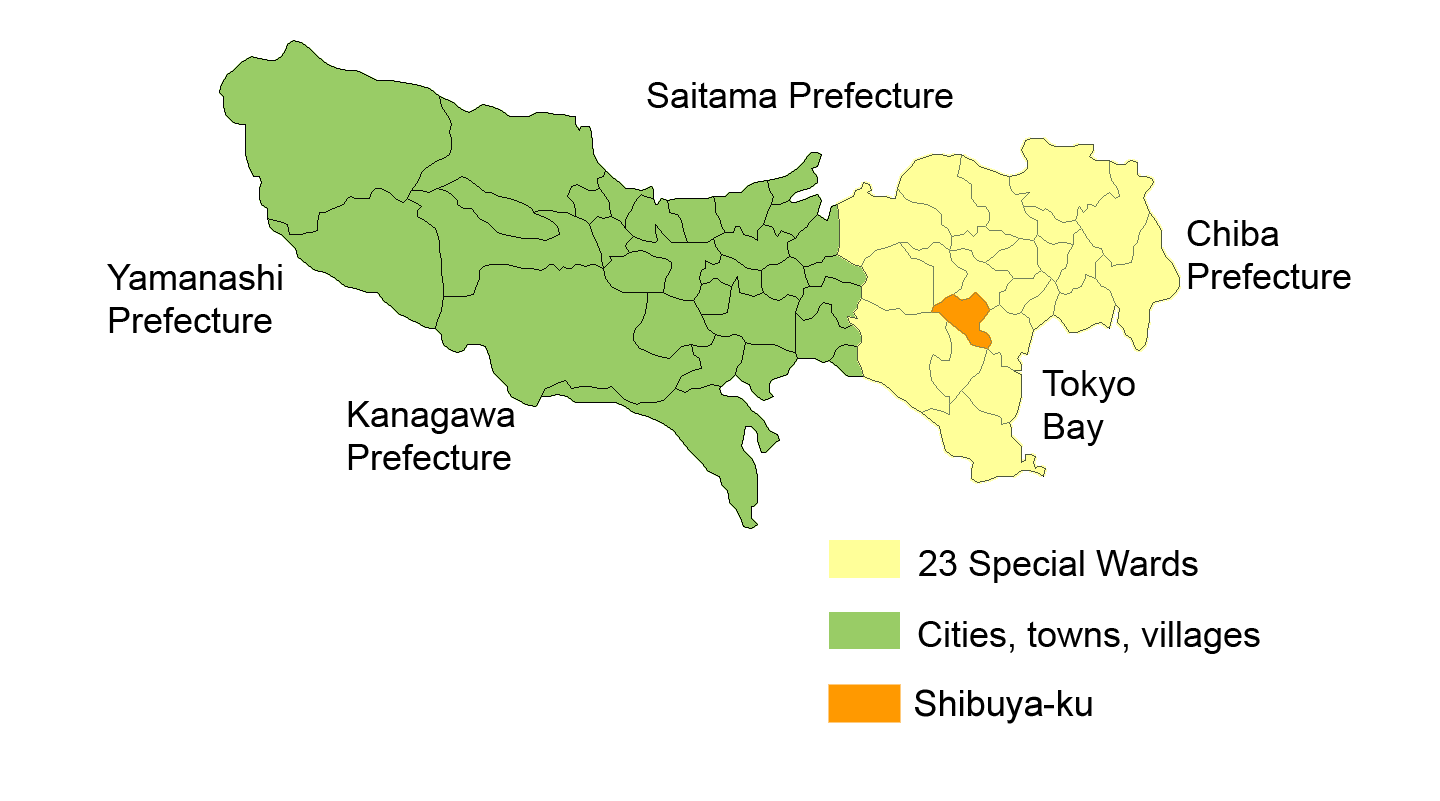 Shibuya is a large area, so in this article we're only covering the immediate area near Shibuya Station.
Note: Due to the nature of this article, possible mini-spoilers may appear, such as screenshots of characters in certain locations. There's no talk about plot points though.
---
Scramble Crossing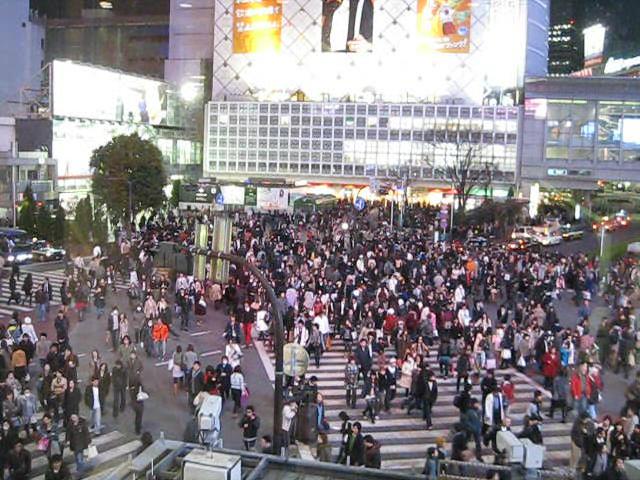 When you think of Shibuya this is probably the image that comes to mind. The Shibuya scramble is full of both locals and tourists any hour of the day. It's no surprise it's so busy, considering it's right in front of the biggest entrance of one of the world's busiest train stations! The scramble crossing, named because traffic from all directions stop to allow for pedestrian crossing to any side at the same time, leads the way to Shibuya's shopping and entertainment area.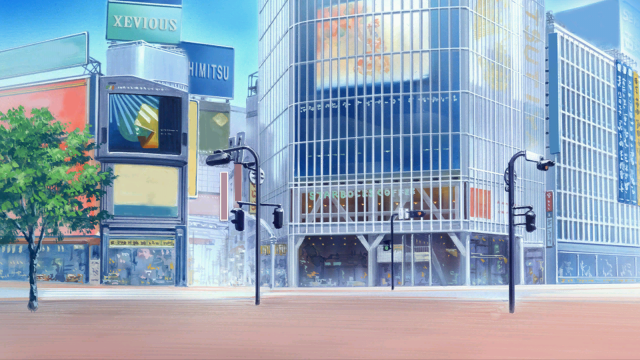 The iDOLM@STER: Cinderella Girls is part of a popular music game, anime, and manga franchise. One of the main characters, Shibuya Rin, even has the same name as the area the show references! See how faithfully they reproduced the crossing? Many different sights of the Shibuya area will appear in the show, so here you'll only see a few of them.
(Note the blue sign that says 大盛堂書店 in the photograph above- that's the Taiseido Bookstore, and you'll see it in several screencaps in this article.)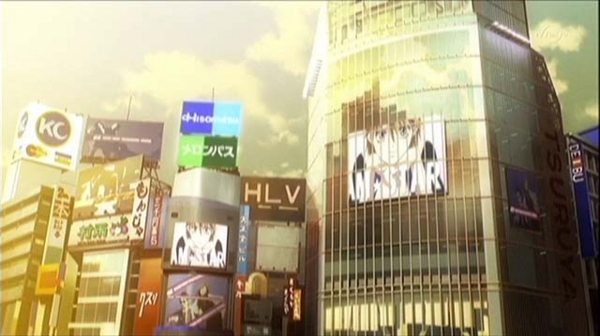 In this show, Kyoko moves from the countryside to Tokyo to follow her then boyfriend. Various places in Tokyo were used as reference images, including this iconic area!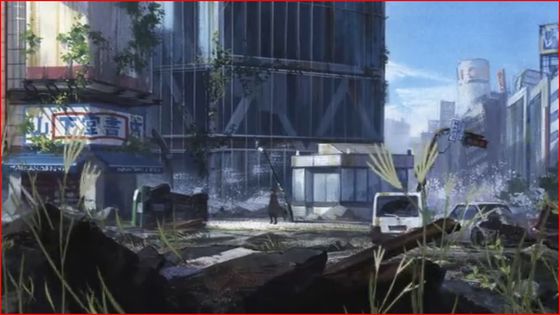 In this dystopian alternate universe anime featuring vampires and humans, the abandoned crossing has deteriorated into ruin. At least you don't have to deal with the throng of people trying to cross the street!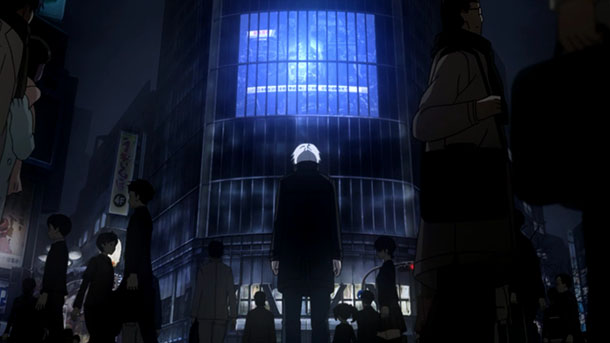 It's no surprise that Tokyo Ghoul makes heavy reference to its titular city. You'll be able to find the locations of various Tokyo Ghoul settings in upcoming articles.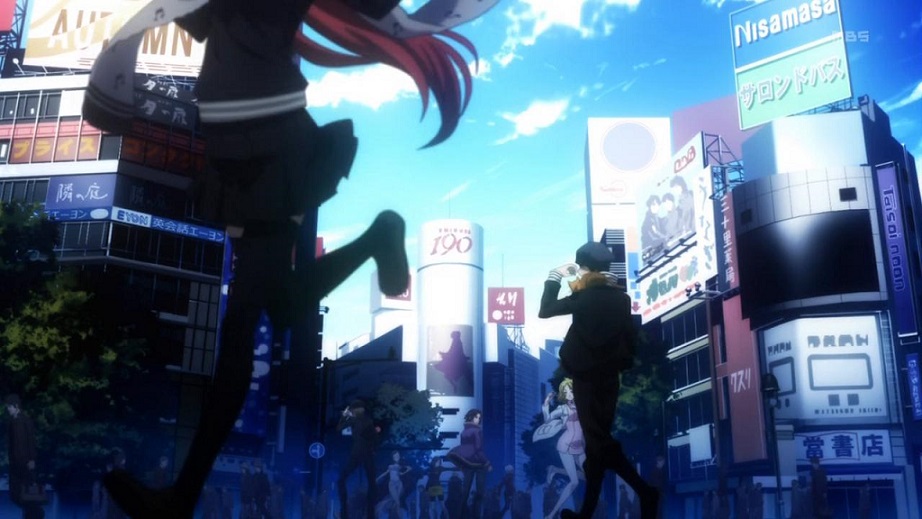 Part of the franchise Shin Megami Tensei, Devil Survivor 2 is set in Shibuya. Here's another screenshot of the train tracks next to Shibuya Station.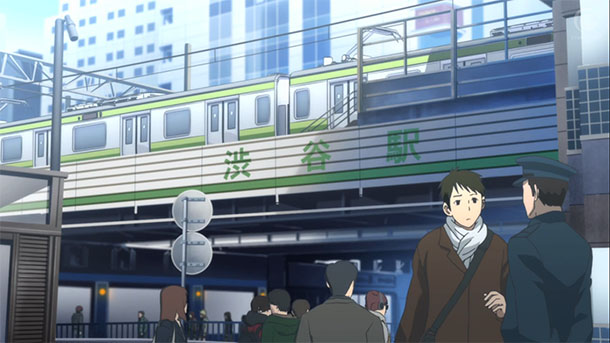 Incidentally, the cafe and bar with the blue exterior under this overpass is quite popular with foreigners. If you get the chance, go check it out!
---
Center (Basketball) Street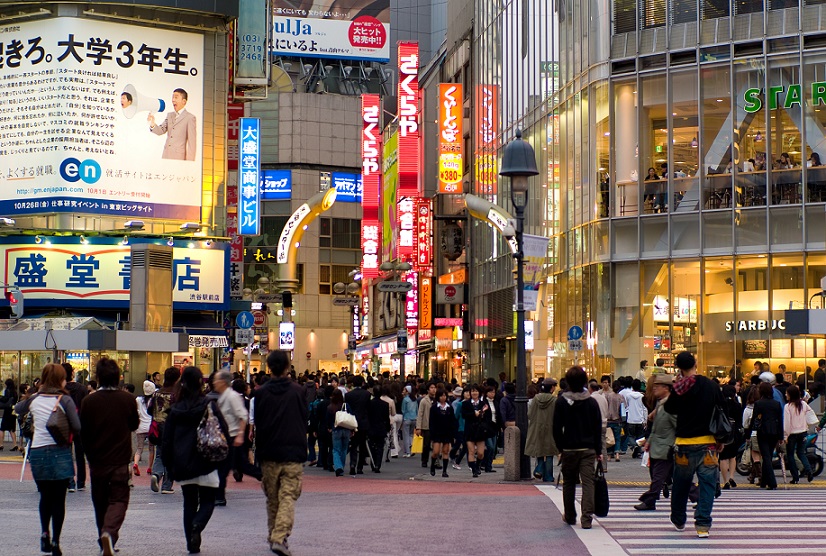 Center Street (Center-gai) is a pedestrian only road lined with bars, restaurants, shopping, and other forms of entertainment (at least 5 different karaoke places, for example). It's easily reached via the scramble crossing. In 2011, in an odd PR move, it was renamed to "Basketball" Street, but most still refer to it as Center-gai.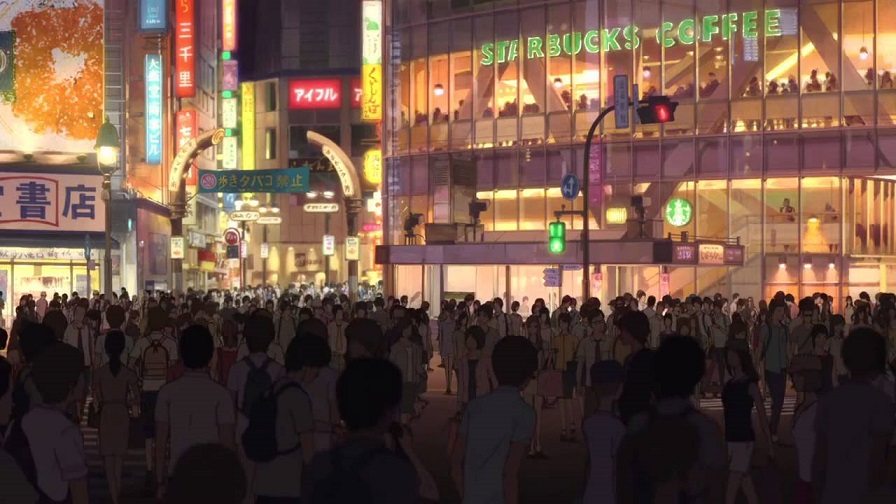 Beloved Director of Summer Wars and Toki wo Kakeru Shoujo recently released this new movie set in Shibuya and its alternate universe world, Shibutenmachi. Real life Shibuya is currently peppered with movie posters featuring the boy adopted by a monster!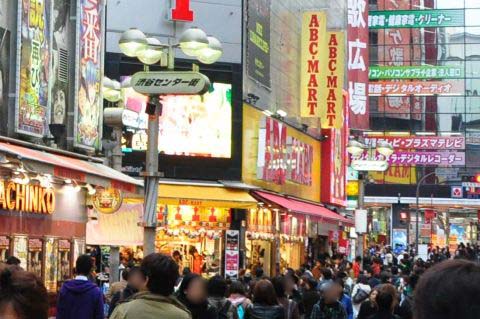 A view of the inside of Center Street.
This slice of life seinen about Kirino, a pretty middle schooler who is also a closeted anime and light novel addict takes the main characters all over Tokyo. This episode (7), they hang out in Center-gai in Shibuya. The artists were very faithful in their reproduction of Center Street- people who have been to Shibuya will feel as if they've been transported there!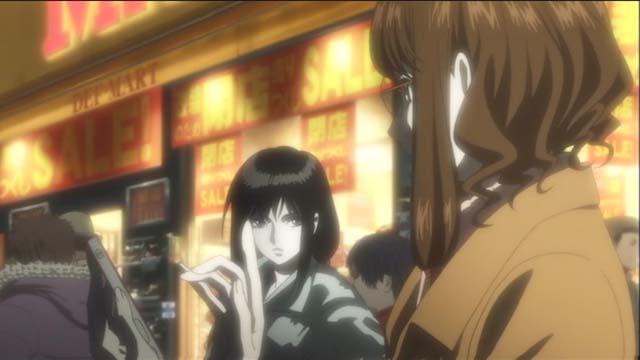 Incidentally, you can see the same shoe store (ABC Mart) in the background of Blood C, part of the Blood franchise that includes Blood+
---
Hachikou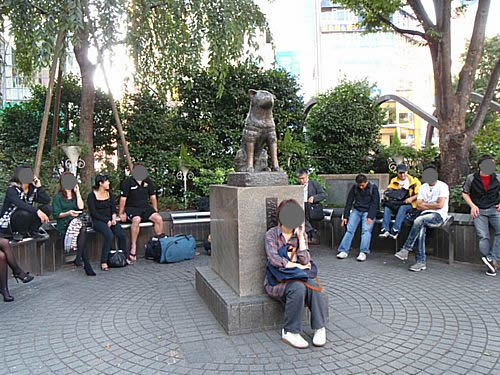 Hachikou, or Hachiko, is another well known landmark right in front of the Shibuya train station. Dedicated to the memory of a man's faithful best friend, Hachikou is now a popular meeting place for friends or dates to congregate at when meeting in Shibuya. (Good luck trying to find them though- it can get really crowded!)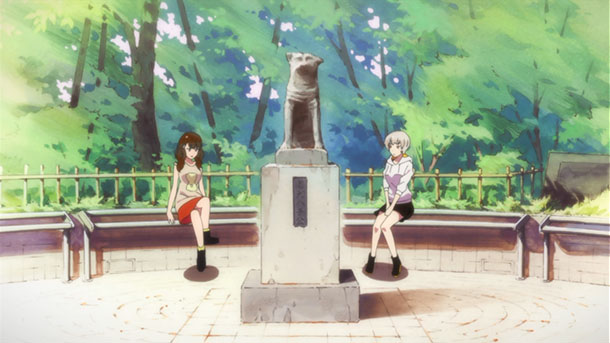 Gatchaman Crowds Insight is the second season of Gatchaman Crowds, a hero's versus villains action featuring the G-Crew, a group of Gatchaman who protect Tokyo using their special powers. This particular episode really hammers in the point that it takes place in Shibuya, referencing pretty much every well known sight.
This shot of Hachikou is something you'll probably never see in real life during daylight hours- you can expect the Hachikou area to be full of people at all times. Kind of defeats the purpose of a meeting point, don't you think?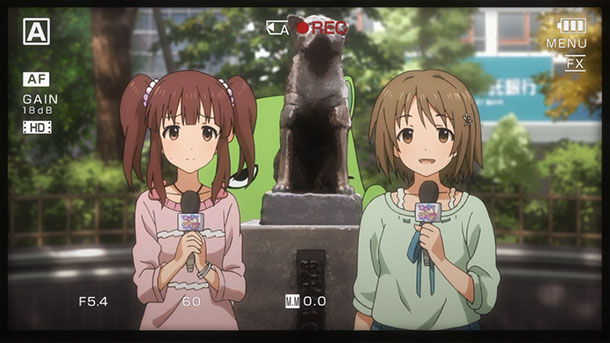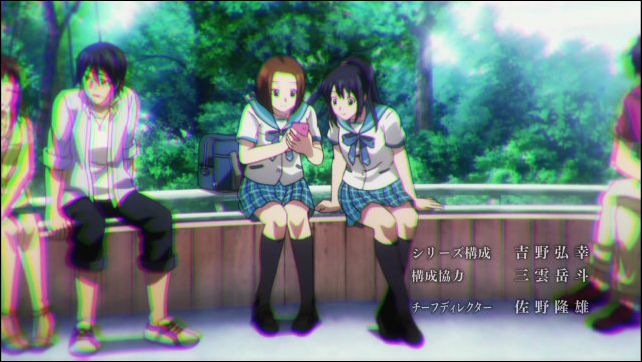 Strike the Blood is about an apprentice girl who gets chosen to wield an extremely strong weapon. What better place for a high school aged girl to go but Shibuya? Pictured here is the area around Hachikou. Because if its popularity as a meeting spot, the area is outfitted with lots of metal structures that function as benches.
---
Shibuya Station- Hachikou Exit
The Hachikou Exit isn't just recognizable for the little statue. Directly facing it in the large plaza is a battered green train car. It was formerly part of a Tokyu 5000 series "Green Frog" train, first manufactured in 1954.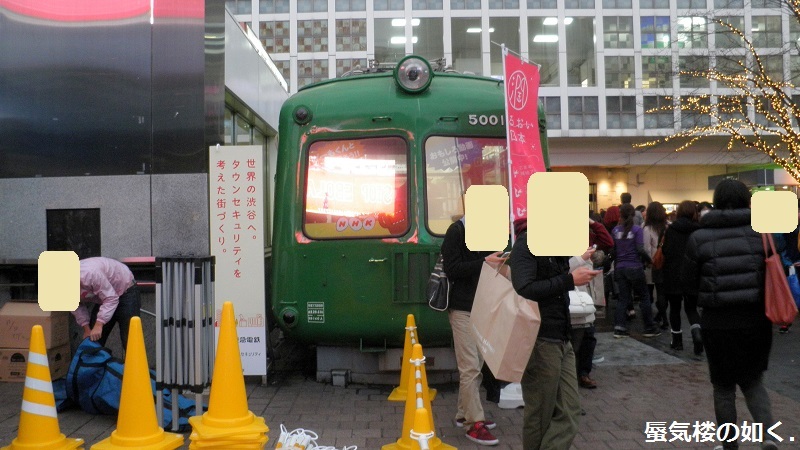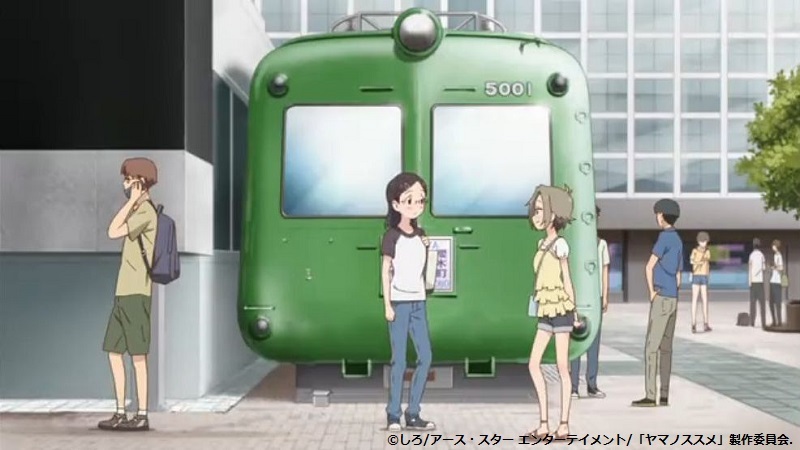 Yama no Susume is a cute slice of life about mountain climbing. In this episode, the girls go on a trip to Shibuya, a common destination for real girls their age.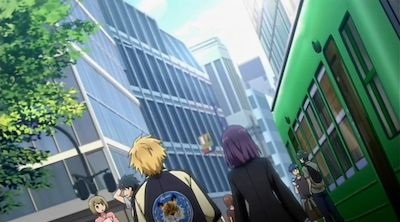 Another view of the Green Frog. In this episode of Tokyo Ravens, the characters go clothes shopping, and there's no better place to shop for young people than Shibuya Station.
---
Shibuya 109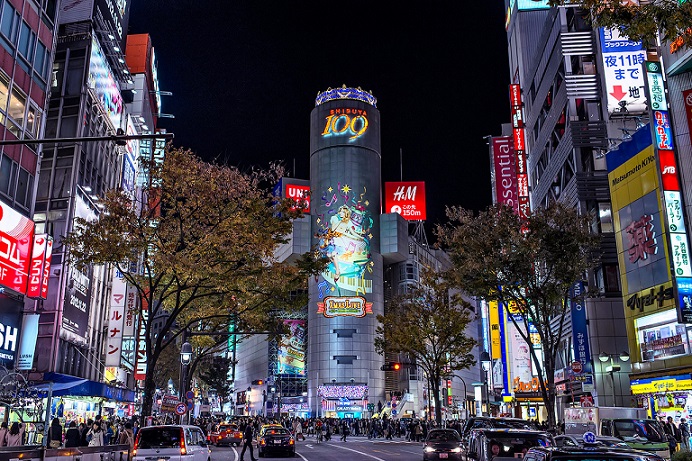 Shibuya 109 is perhaps the most famous building in Shibuya. Located a short walk away from Shibuya Station's Hachikou entrance, Shibuya 109 is a fashionable young girl's wonderland, carrying brands such as Liz Lisa, Peach John, and Samantha Thavasa.
The numbers 109 are wordplay based on the Japanese pronunciation of the numbers, To and Kyuu, which combined sounds similar to Tokyu, the name of the company that owns the building. In addition, the operating hours are from 10 to 9. It's commonly called ichi maru kyuu (one-oh-nine) in Japanese.
(Note: 109 is not to be confused with 109 Men's, located to the right of Hachikou entrance.)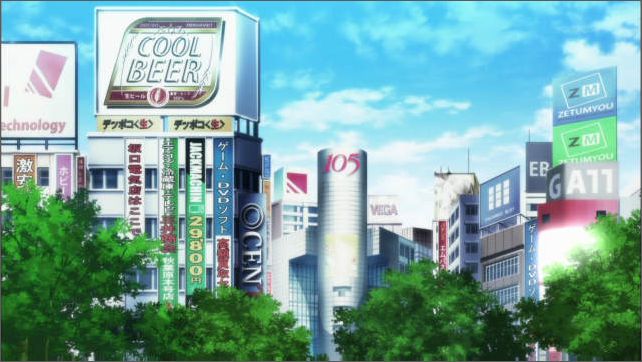 Nisekoi is a youth romantic comedy about two heirs to rivaling yakuza groups. This particular image is from Episode 14.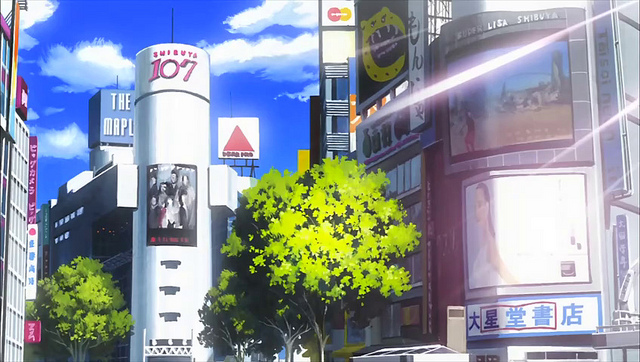 Based off a visual novel, ChäoS;HEAd (Chaos Head) is a psychological thriller romance anime set chiefly in Shibuya. It's part of the Science Adventure series, which currently consists of Chaos;Head, Steins;Gate, Robotics;Notes, and the yet un-aired ChäoS;Child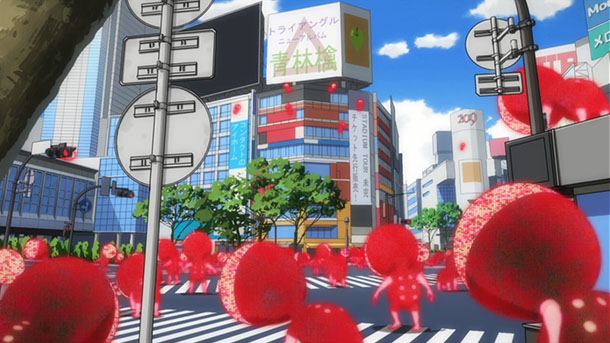 This particular view shows the 109 (209 in the screenshot) building in relation to Shibuya's scramble crossing in front of the station.
---
Marui City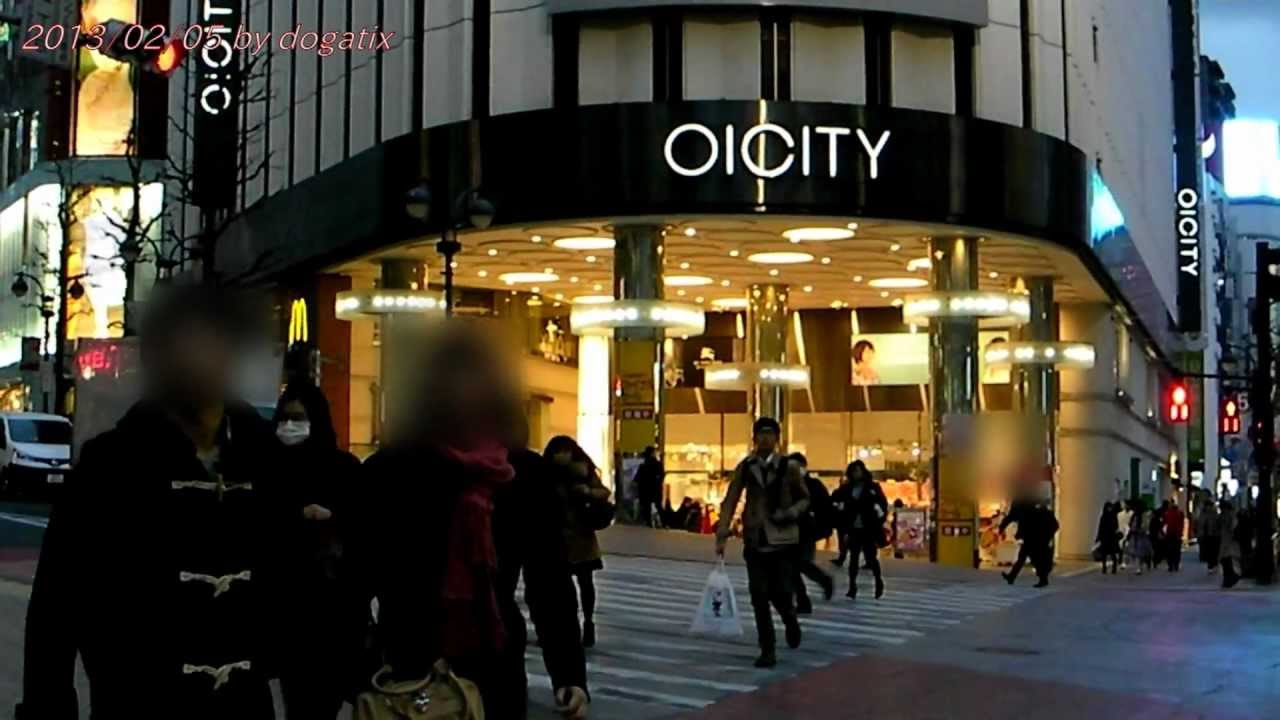 Marui City, stylized as a circle (maru) and line, is a chain of department stores in Japan. If you look at some of the wide shots in this article, you may see OIOI on the right hand side in the distance!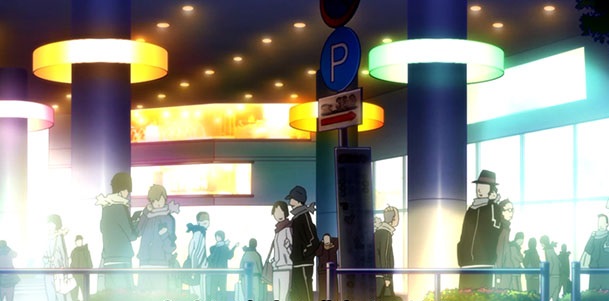 In Noragami, all sorts of gods and deities from Japan's Shinto religion exist in real life, though some, like Yatogami, are more errand boy than almighty power. In addition to modern Japan, you'll also catch glimpses of traditional Japanese shrines in this show!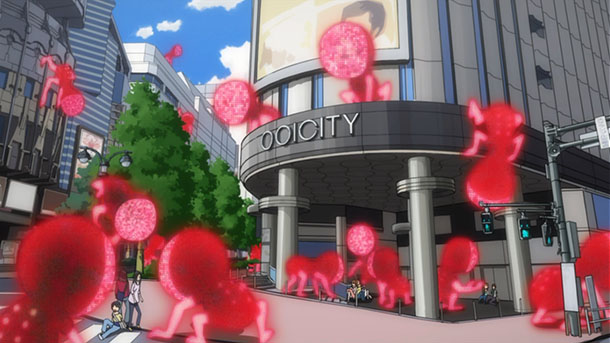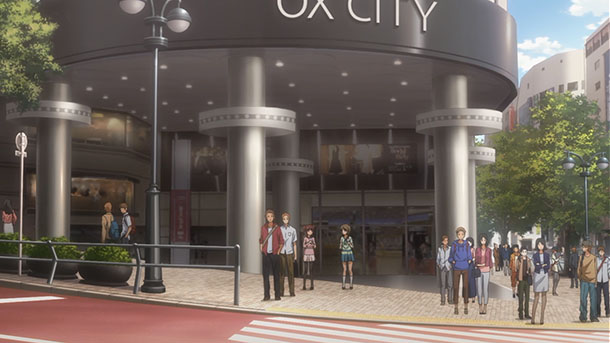 ---
Other anime that reference locations near Shibuya Station include:
Watashi ga Motenai no wa Dou Kangaetemo Omaera ga Warui!
---
And there you have it- a virtual tour of Japan's Shibuya Station area! Stay tuned for more possible releases- featuring places such as Akihabara in Tokyo, or other cities such as Osaka!