"Ikebukuro is a commercial and entertainment district in Toshima, Tokyo, Japan. Toshima ward offices, Ikebukuro station, and several shops, restaurants, and enormous department stores are located within city limits.
At the center of Ikebukuro is the train and subway station, a huge urban gathering shared by the JR East lines, the Seibu Ikebukuro Line and the Tōbu Tōjō Line. It is one of the main commuter hubs in the western Yamanote area of Tokyo. Ikebukuro Station is the third busiest station in Japan, and the world." (wikipedia)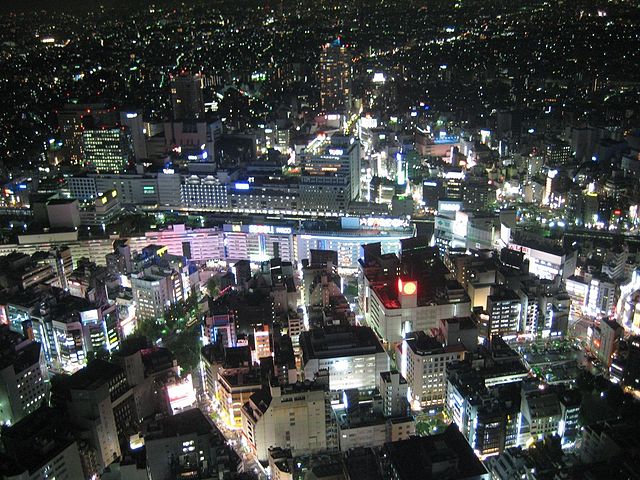 As with all other AiRL articles, this one comes with a tiny spoiler warning.
---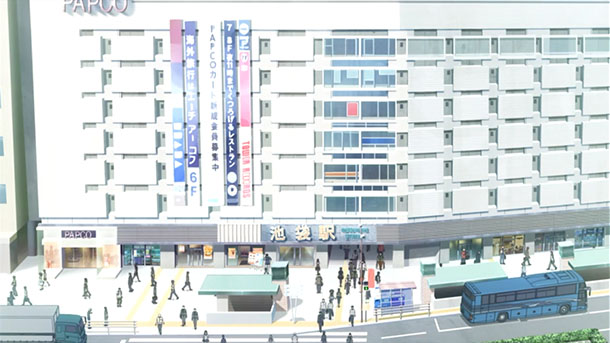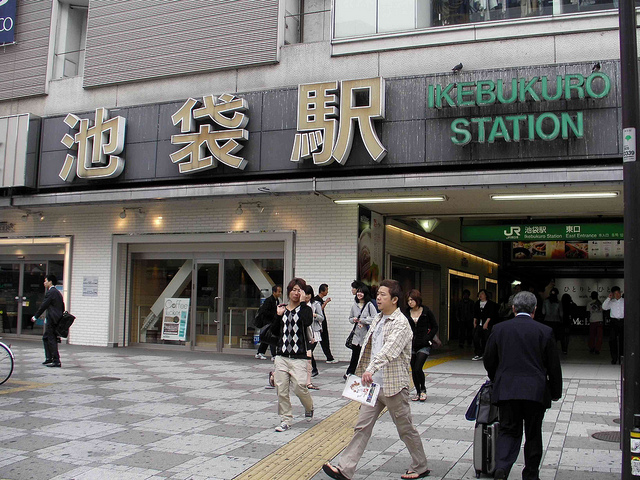 source
Let's kick things off at Ikebukuro Station. One of the largest in Japan and the world, Ikebukuro station boasts eight different lines. Here's a scene from Tokyo ESP, a story about, well, Tokyo Espers.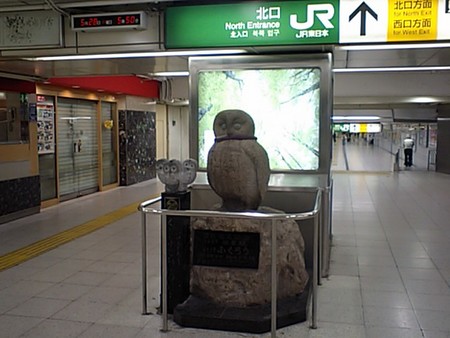 source
Ikebukuro is composed of two kanji, the first, ike, meaning "pond", and the second, fukuro, meaning "bag". Owl is fukurou in Japanese, and who can resist a good pun? Ikefukurou stands at one of the exits of the rather large Ikebukuro train station, and functions the same way that Hachiko in Shibuya does, as a meeting place. Of course in Mawaru Penguindrum, they replace the bird with its Antarctic relative.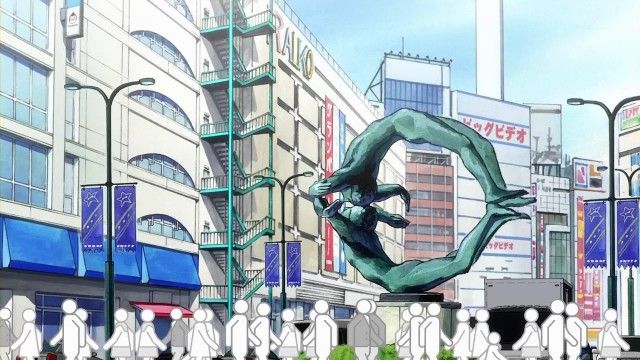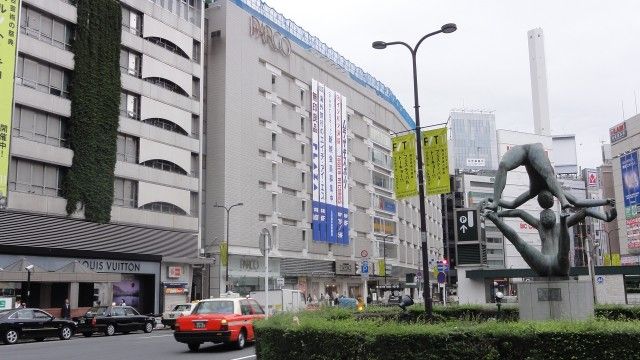 source
Speaking of statues, here's another interesting one. This one stands outside the Ikebukuro station.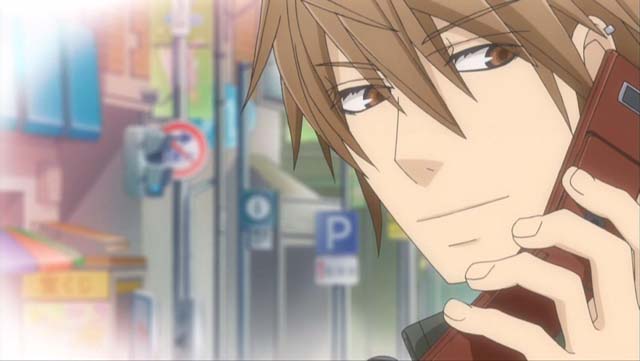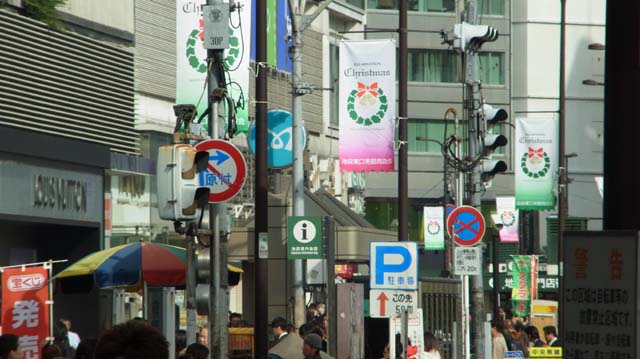 source
This adorable BL romance also uses Ikebukuro station as one of its locations. Fitting, as you'll see later in this article. If you look in the background of the photograph, you'll see the same Louis Vuitton shop as in Mawaru Penguindrum.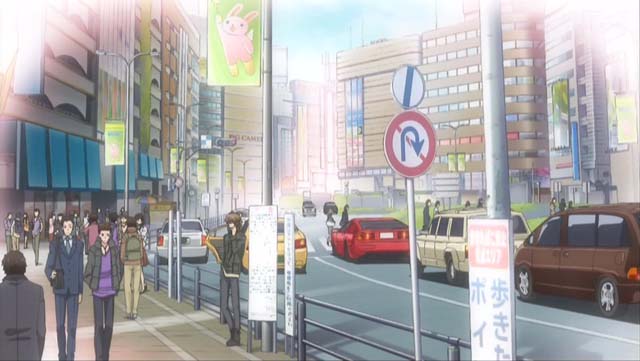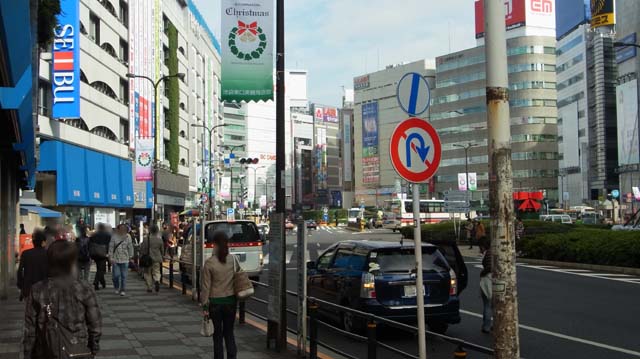 source
Here's another view of the same area. The statue of the two people should be on the right side off camera.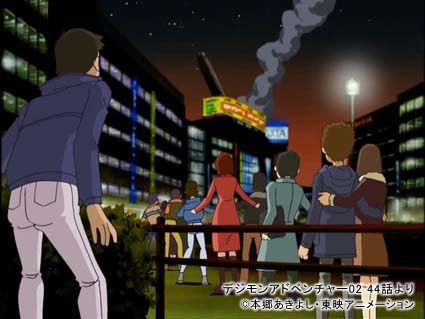 Yet another show that shows the same place!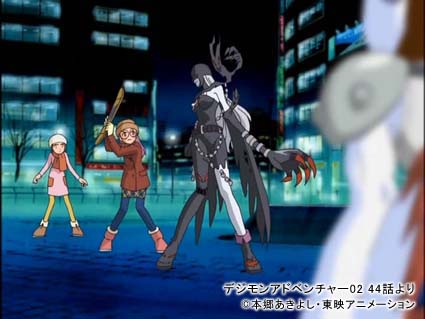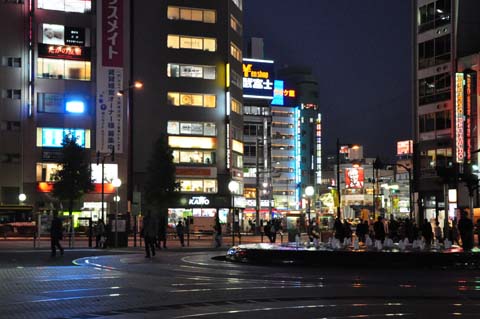 source
This park area is located near the West Exit of the Ikebukuro station, and the perfect location for a Digimon battle.
Durarara!! and its three-cours sequel, Durarara!!x2 Shou, Ten, and Ketsu are probably the most famous shows set in Ikebukuro, with location playing an important part in the storyline. Ikebukuro is considered just the tiniest bit dangerous, which is why this show featuring street gangs uses it as the backdrop. In reality, while Ikebukuro has some unsavory (read: girly bars) areas, it's still pretty safe to walk around at night.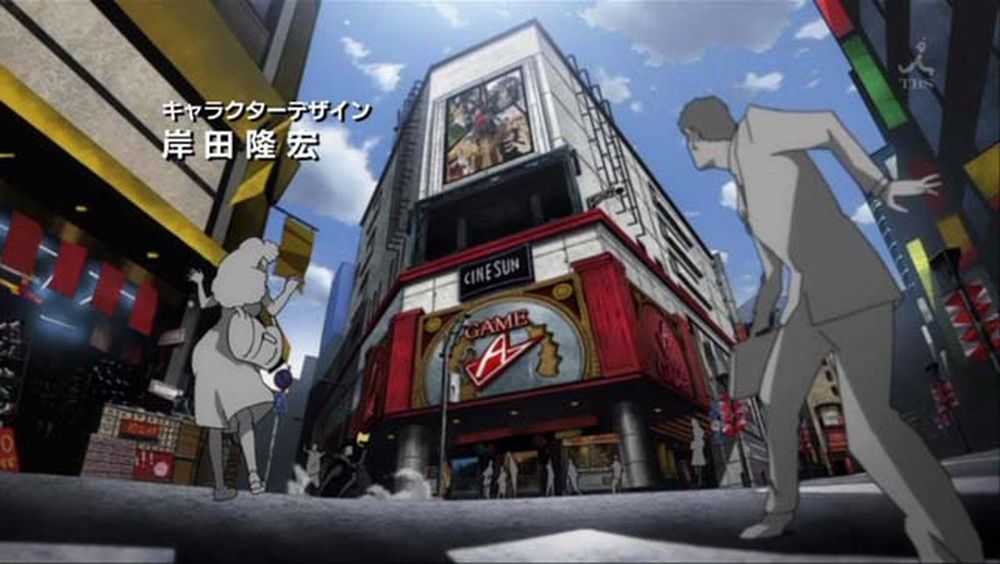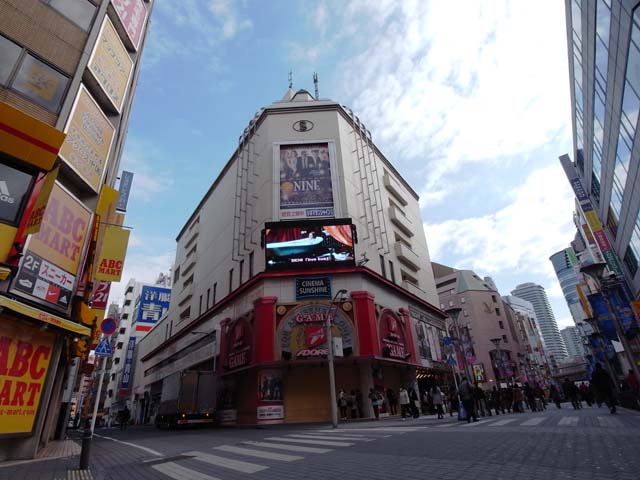 source
Adores is a chain of arcades, which still enjoy thriving popularity in Japan. Popular activities at these "game centers" include crane games, or UFO catchers, full of the latest cute characters, music games, arcade fighting games, and most recently, even TCG/arcade game hybrids. You should be able to see a sign saying "Cinema Sunshine". That's Ikebukuro's main movie theater.
If you look at the reflection from the shiny store sign, you'll see the reflection of a Denny's, which is indeed across the street from the Cinema!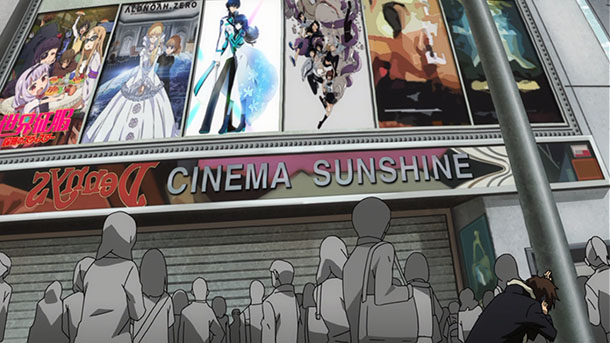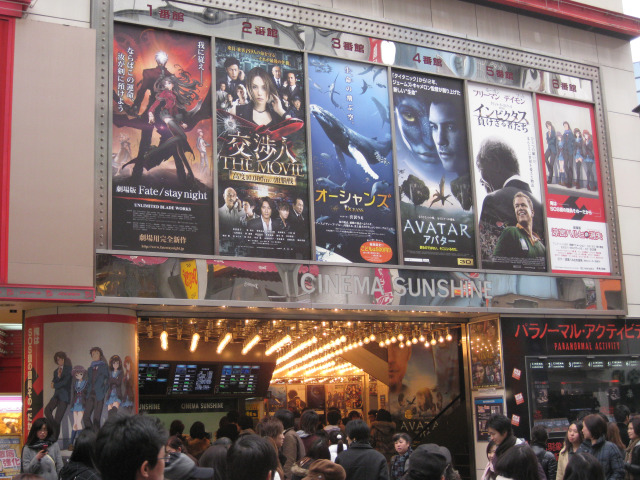 source
In around the same area is Ikebukuro's Sanrio Gift Gate, a Sanrio store that sells themed sundries such as Gudetama tissue box covers, Hello Kitty ties for men (seriously), and candies or snacks shaped like other characters!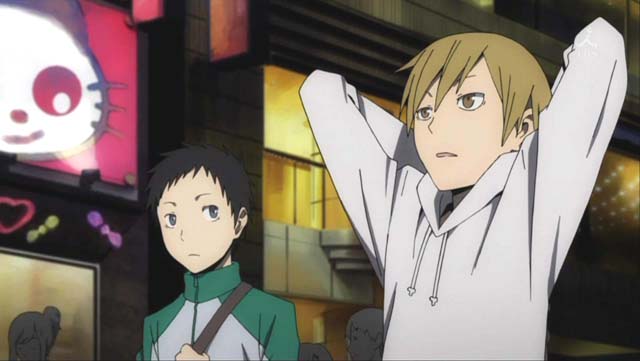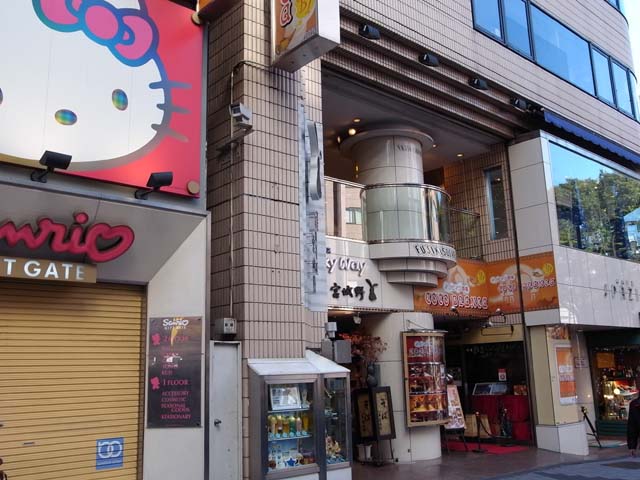 source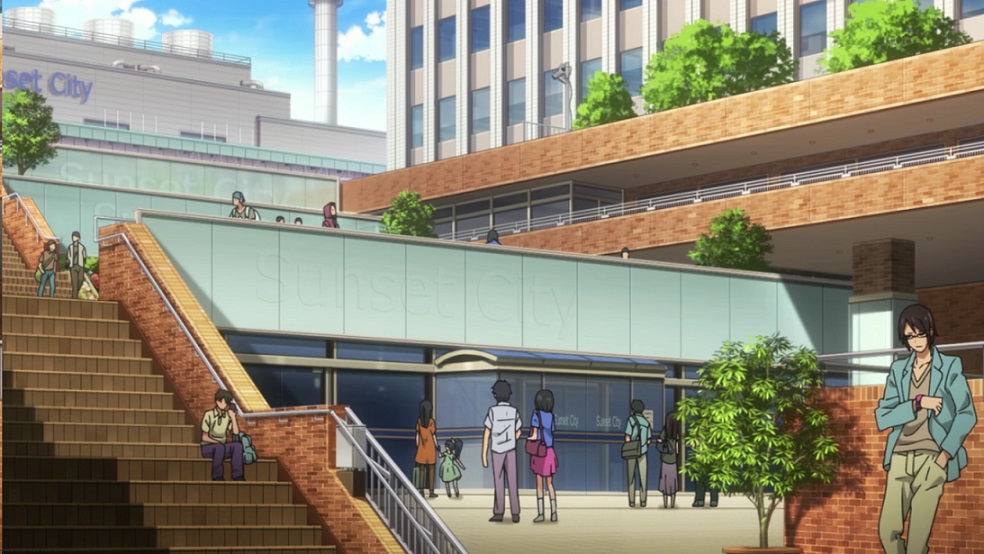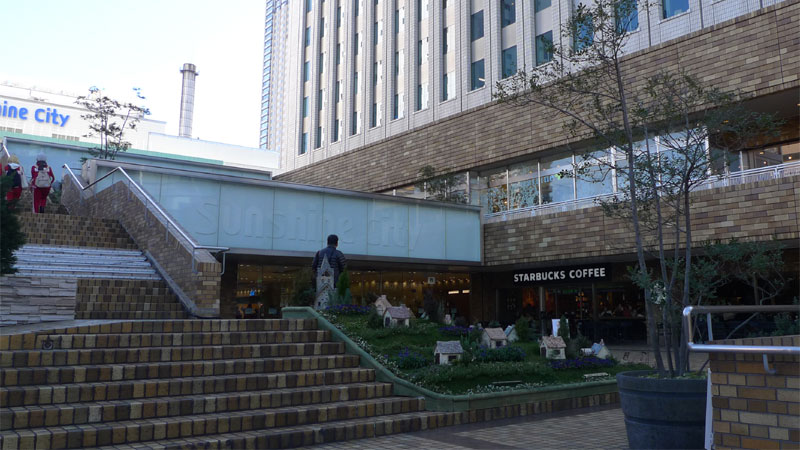 source
Sunshine City is the go-to skyscraper for dates, shopping with your friends, and even work. Aptly named, this building is indeed a mini city, containing everything from an aquarium, restaurants, offices, to even a theme park! It appears that in Cinderella Girls, they've dubbed it "Sunset City".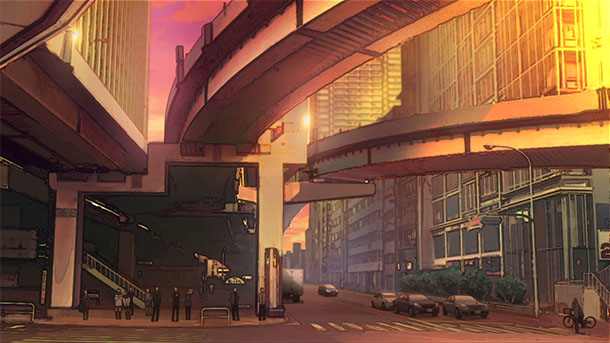 Next to Sunshine City is a highway overpass. This scene from Amnesia, a shoujo anime (that technically takes place in a fictional land), borrows from Ikebukuro.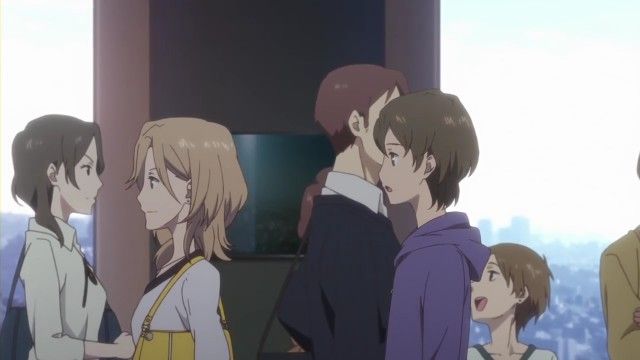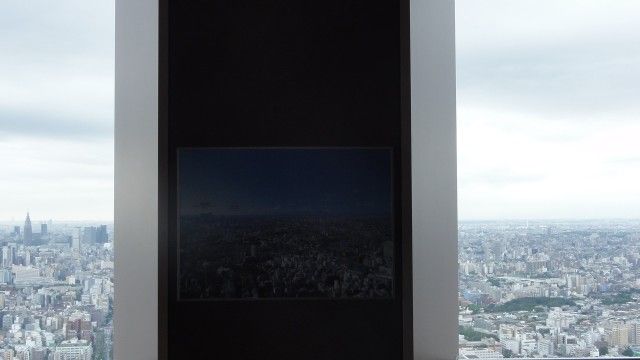 source
Episodes 11, 12, and 23 of this hot springs anime take place in Ikebukuro. This cut is from episode 23, where they are inside Sunshine City. Check out the view!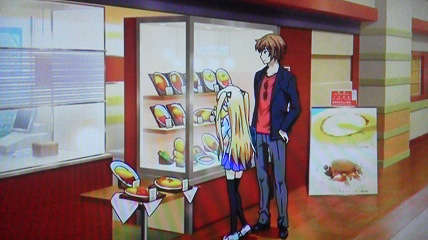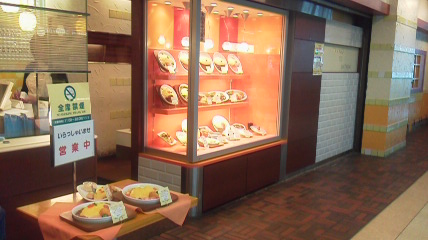 source
Papa no Iukoto tells the story of three young girls who get adopted by their college-age uncle. Here's Yuuta and Miu, the middle child, inside Sunshine in front of an omurice (omelette rice) restaurant on the third floor.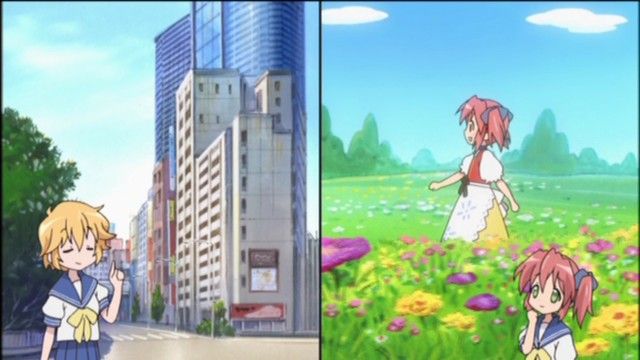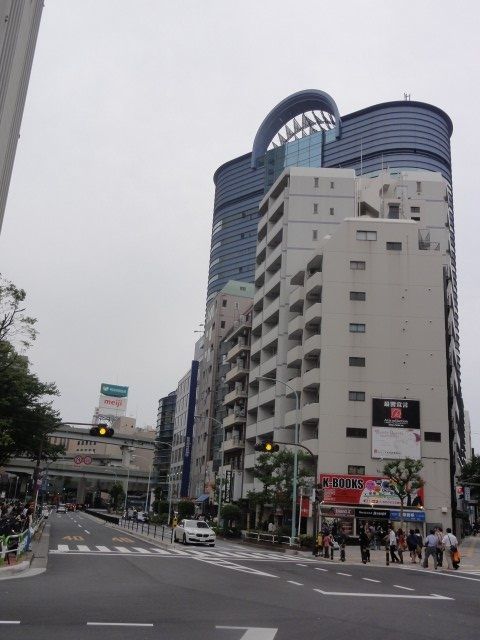 source
Here's another view of Sunshine! It's the nice building hidden behind the one in the foreground. Sunshine City is very close to another famous spot in Ikebukuro. Remember how I mentioned BL earlier? Well, fujoshi, female otaku, will probably recognize the name "Otome Road", which is an area catered especially to girls with geeky interests, namely BL. You can see Patty, Lucky☆Star's token foreign girl, describe Otome Road to an excited Yutaka.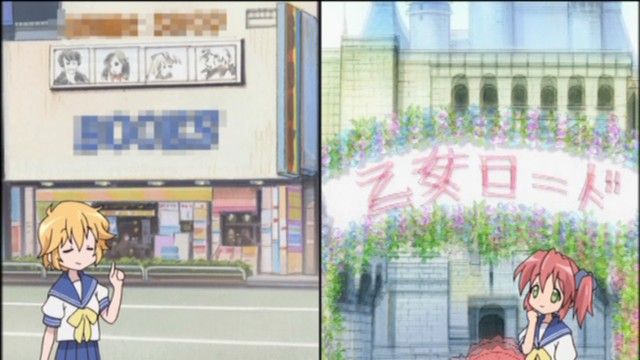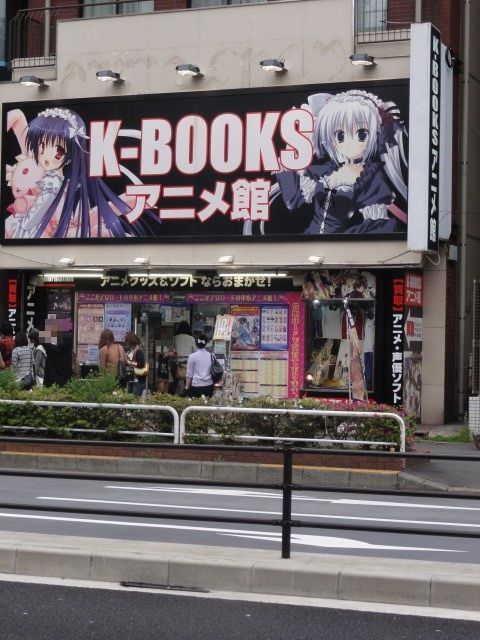 source
While it's not quite as glamorous as Yutaka's vision, it's definitely worth a trip for those of you who consider yourselves fujoshi!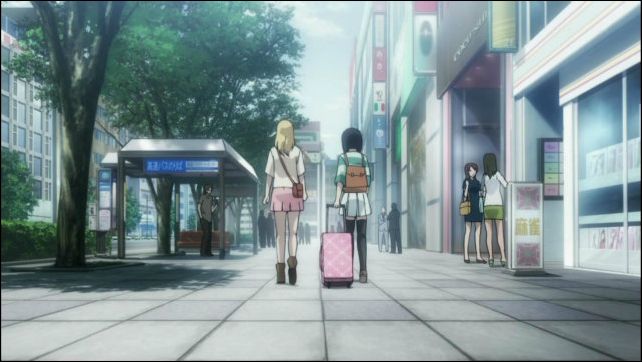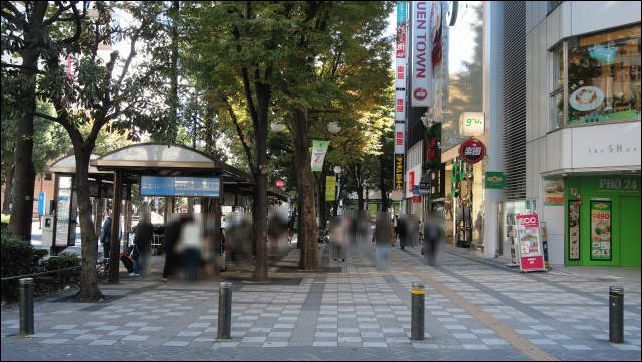 source
Here's a view of Ikebukuro's streets from episode two of this bloody psychological anime.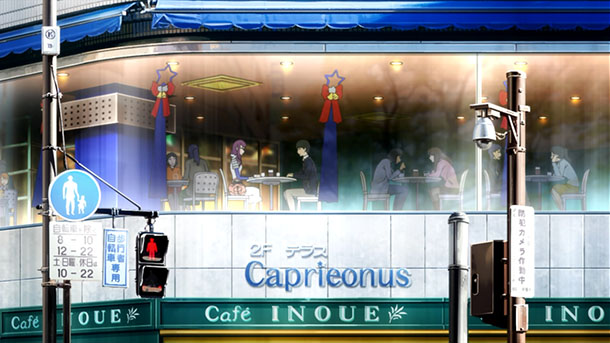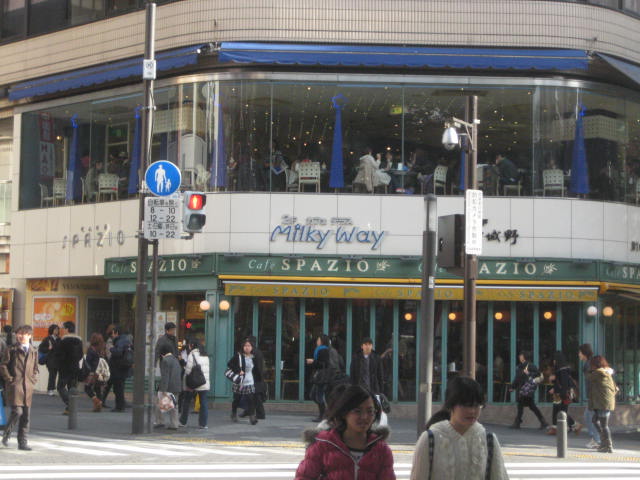 source
Episode one shows Kaneki Ken on a date with the pretty Rize. If you read my AiRL article about Harajuku, you'll remember that the duo takes a stroll down Omotesando street. A little before that, they stopped at this cafe in Ikebukuro to enjoy lunch. Japanese cafes have good food, but what may catch your eye are the adorable parfait desserts, layered confections full of different goodies. They're cute and perfect to share!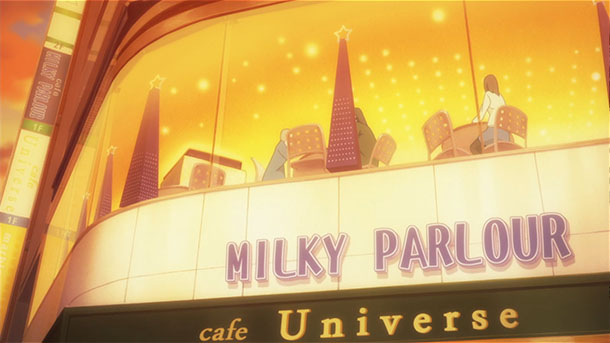 A comedy harem, Oreshura also features a scene in Milky Way Cafe.
---
Thus concludes our lengthy tour of Ikebukuro! Got any areas in Japan you really want to see? Let me know!