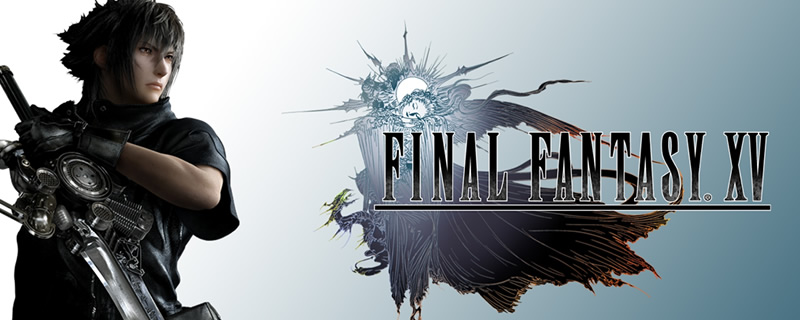 The year was 1987. Four years had passed since he had left his university to pursue his dream of making video games. He had already decided. If the game had failed he would give up and return to study electrical engineering. The game was supposed to be his last, his Final Fantasy. But now, almost 30 years later, we are waiting for the 15th installment in the Hironobu Sakaguchi's Final Fantasy series. Even if he himself has departed from Square Enix, he started one of the biggest franchises in the world that is cherished by the millions of fans worldwide. Now, without picking a favorite, we are going to dive into franchise's long history and look for the best figures that the series has produced.


---
---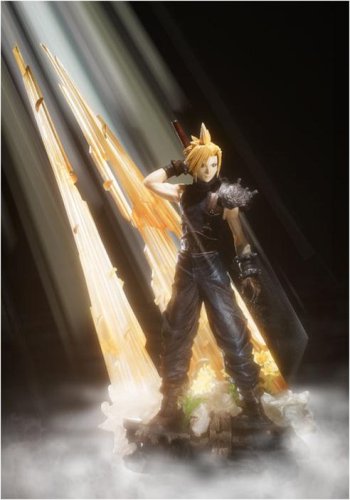 We are starting off with everyone's favorite amnesiac Cloud Strife. As a protagonist of one of the most loved parts of the franchise, Final Fantasy 7, Cloud got a lot of figures over the years, but few can compare with this Square Enix's Static Arts Cloud Figure. The figure was first released in May 2009 and it is a completely pre-painted PVC figure. Cloud is depicted standing with his iconic sword. The stand is showing several different layers; from the ground beneath the floor boards to the flowers in the mist which bloom through the cracks. Behind Cloud there are two columns of light and some petals that are passing through them. The painting is superbly done and shows the different materials and textures almost perfectly. This statue is 34 cm (13.26 in) tall. To own this Cloud figure you will need around 65,000 yen (around 610 US dollars).
---
---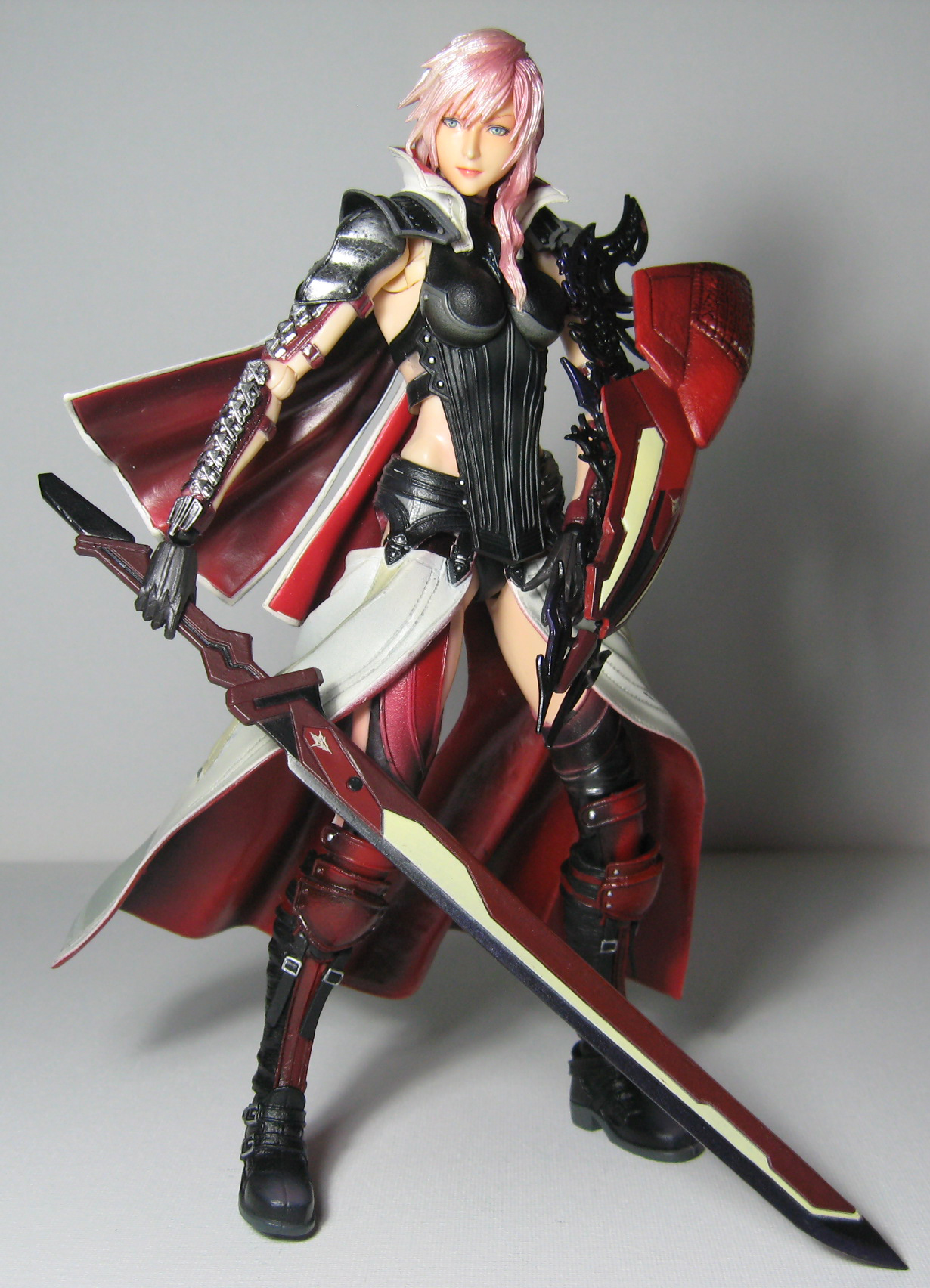 Next on our list is the heroine from Final Fantasy 13, specifically from Lightning Returns. Yes, you guessed it, it's Lightning. This figure comes from Square Enix and it is a part of their Play Arts Kai line. Lightning Returns features several different garb that Lightning can wear, and this figure shows her in her Equilibrium costume. The figure is fully articulated except her clothing, which cannot be moved, and it looks as if it were flowing in the wind. Lightning is a pre-painted PVC figure. We must note that the detail on this figure is just stunning. Her armor looks like it survived a few battles, which is achieved with a mixture of glossy and darker silver and created scratching. The rest of the armor is also well done and it does a nice job of not looking like plastic. This Lightning figure comes with her sword Crimson Blitz and Twilight Lotus. Both of them can be put in Lightning's hands but they can also be mounted on her back. You will also get a few hand attachments and a stand with this figure. This figure is 26 cm (10.14 in) tall and to own it you would usually need around 67,700 yen (around 630 US dollars) but for a limited time only on the secondary market this figure can be yours for about 18,350 yen (around 170 US dollars).


---
---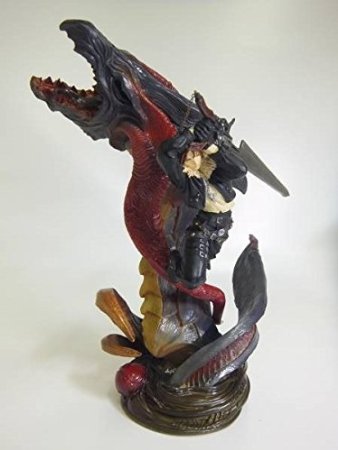 Next on our list we literally have a blast from the past. On our number 3 spot we have a Squall Leonhart and Bahamut figure from Kotobukiya. This figure was first released way back in April 1999, just a few months after the game's release. Both Squall and Bahamut have been sculpted masterfully and in great detail by Takeya Takayuki. The figure possesses a lot of energy which the sculptor managed to achieve with Squall's dynamic pose and the sprawling Bahamut. We must not forget the paint job, which, like the rest of the figure, is expertly done. The figure is pre-painted but the painting really manages to imitate different materials convincingly. The figure is made from cold cast resin, and as a result is extremely fragile. Be sure to have a room for this Squall figure because it is 27 cm (10.53 in) tall. To own this extremely rare and sought after figure you will need about 99,450 yen (around 915 US dollars).


---
---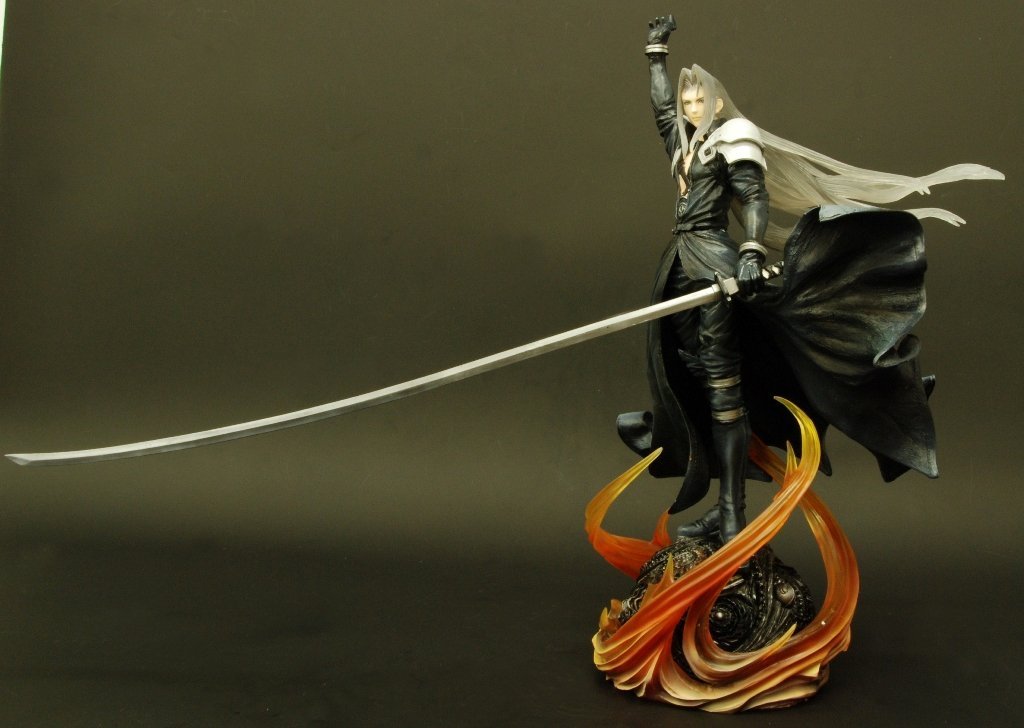 On our number 2 spot we have maybe the most recognizable villain in the whole Final Fantasy franchise, the one and only Sephiroth. The main villain of Final Fantasy 7 has been manufactured by Square Enix as a part of their Static Arts line. Here Sephiroth is shown summoning the flaming Meteor which is represented in the statue's base. He is also holding his famous sword Masamune. The painting is done extremely well throughout the figure, but it is especially good on Sephiroth's silver hair and his clothes where it nicely depicts different materials. This Sephiroth figure is 38 cm (14.9 inches) tall and because of Masamune it is 44 cm (17.28 in) wide. On the western market this figure can cost up to 156,500 yen (around 1440 US dollars) but on [the secondary market] for a limited time you can find it for around 62,000 yen (around 570 US dollars).


---
---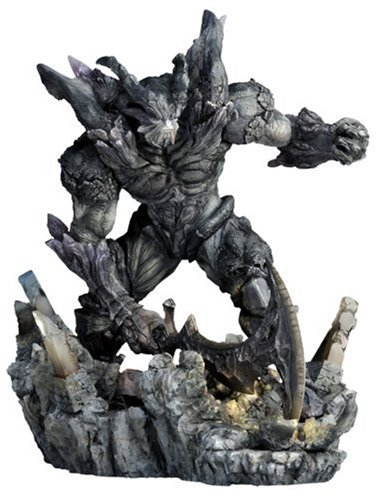 This week at Five Figure Fridays we are going out with a bang. On our number one spot we have a figure of Final Fantasy 11's main antagonist Shadow Lord himself. This figure was released in December 2008 and later again in January 2011 by Square Enix as a part of their Sculpture Arts line. This is a complete pre-painted polyresin figure which depicts Shadow Lord as he is smashing his axe on the ground and destroying everything. The base depicts that destroyed ground. The attention to detail is astounding where you even see more details on this statue then on in-game model. This figure is enormous with a height of 26 cm (10.23 in) and an incredible weight of 5.6 kg (around 11.62 lbs). You can find this figure for about 198,900 yen (around 1820 US dollars) on the western markets but it can also be yours for about 132,800 yen (around 1215 US dollars) on the secondary market.


---
Those are all the figures for this issue of Five Figure Fridays and with the imminent release of the Final Fantasy 15 we hope that we will get even more fantastic figure from this series. Until next week, enjoy!
Brought to you by