Many anime characters have wormed themselves into our hearts because of their impressive strength and wits. While they are less common in anime, plenty of awesome characters have darker skin tones! Let's see if you know these dark-skinned anime characters well enough.
---
---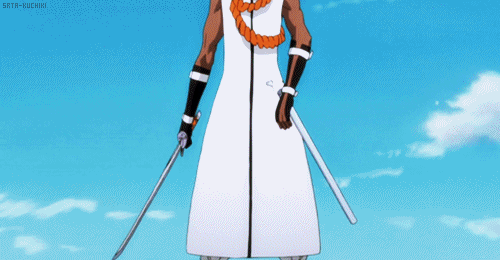 Kaname Tousen, the former captain of the 9th Division of the Gotei 13 was born blind. However, this does not hinder him from becoming one of the strongest Shinigami. Instead, he uses darkness as his weapon. Whether his soul is as dark as his power or not; it's for you to decide.
---
---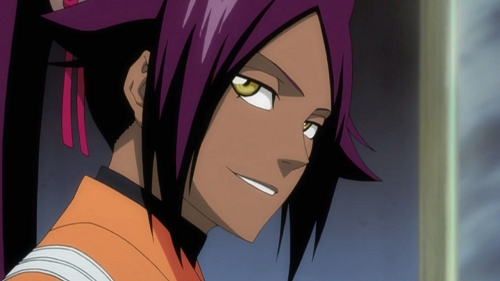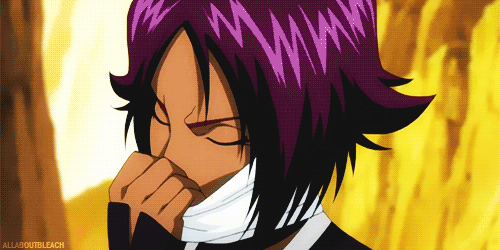 This well-loved character from Bleach loves to surprise people as she often pops out of her cat form just to test their reaction. Yoruichi Shihoin is indeed no ordinary princess. She used to be the captain of the second division of the Gotei 13 and the former commander-in-chief of Ommitsukido before leaving to the Human World with Kisuke Urahara. She is playful and can be a little flirty. However, when the need arises, she can be tough and strong, too.
---
---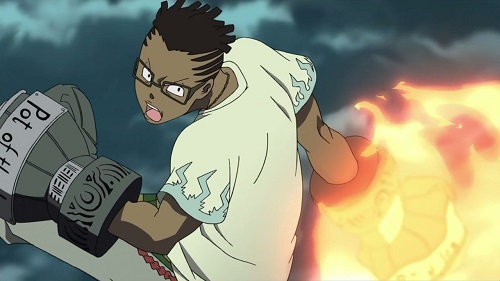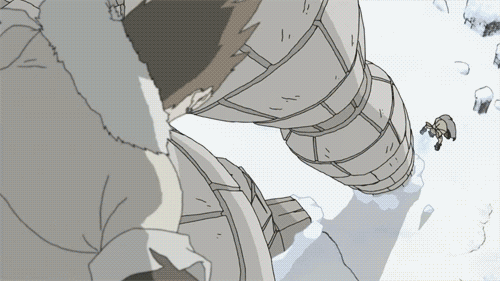 At first look, Kilik Lunge looks like a normal 13-year-old student. He sports short cornrows for a cool street-fashion look. You'd be surprised to learn that he's actually a strong, as well as agile Pot Meister who's more mature for his age. Using fire and thunder, he is indeed one bad-ass character.
---
---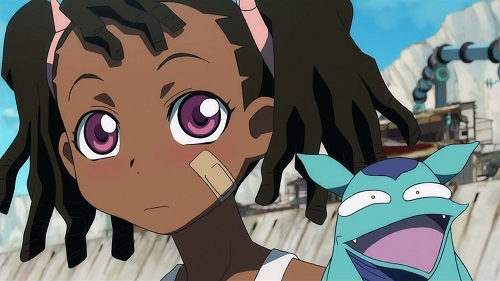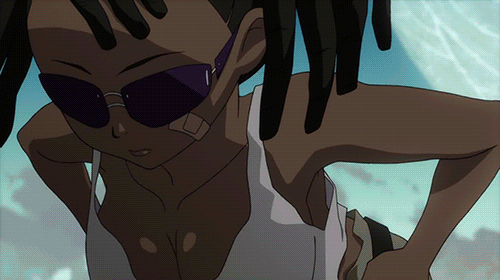 Whoever said girls and machines don't belong together doesn't know Miyuki Ayukawa. She is Bigfoot's dark-skinned lady mechanic, and has helped the team earn countless victories in battle. She may not be a Basquash, but her achievements are more than enough to give her good reputation.
---
The Ever Romantic, Gidget
---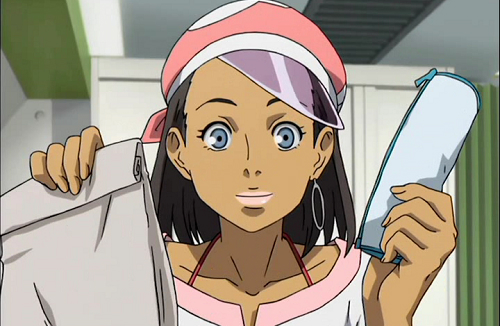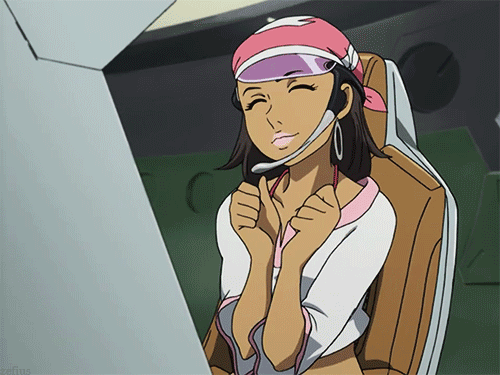 Only a few can rock pink as well as Gidget can. You may think that this fashionable communications officer is naive, but she also has her way of protecting people she loves from being hurt.
---
---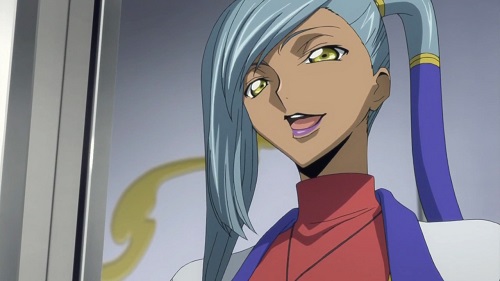 This Knightmare Frame pilot would go to great lengths to get the title of Baroness and become a noble. Villetta Nu, a calm and collected dark-skinned beauty, has already worked her way to becoming a Knight so it's no wonder if she ever gets the desired position.
---
---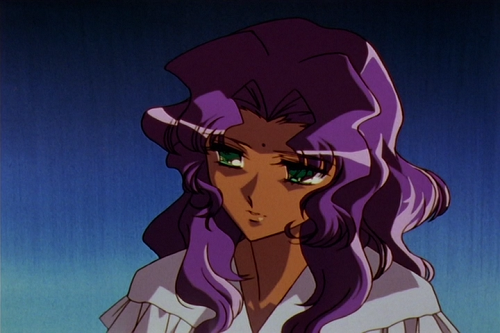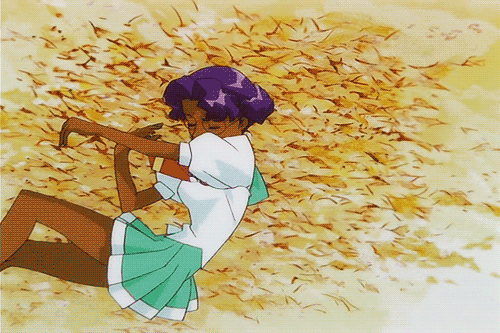 A sweet girl, a loser, a nuisance, a manipulative witch, the key to power, the rose bride---it's a wonder if Anthy Himemiya is all these things. Or maybe she's not one of them at all! Nobody knows for sure what is beneath her beautiful dark skin. However, one thing is known to be true; whatever lies in the future is determined by this girl's actions.
---
The Black Contractor, April
---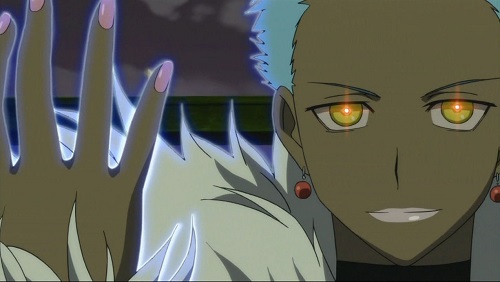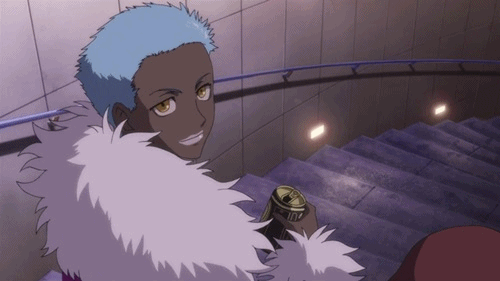 April sure knows how to make a fashion statement with her bluish hair, icy pink lipstick, and fuchsia coat. Don't make the mistake of against this girl though, as she can create hurricanes and downpours.
---
---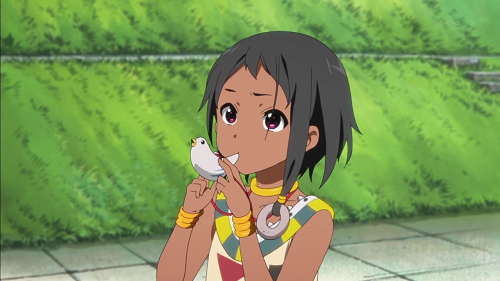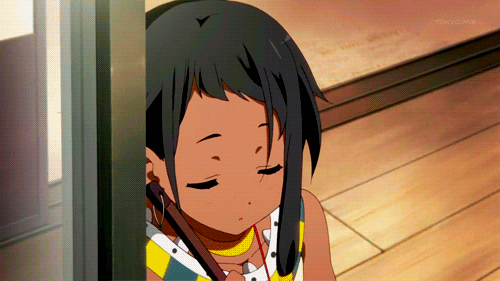 Choi is the short escort of the island's prince. She's meek and easily embarrassed. However, if you do something good for her, she is quick to pay you back. Her capability of telling accurate fortunes usually comes in handy.


---
---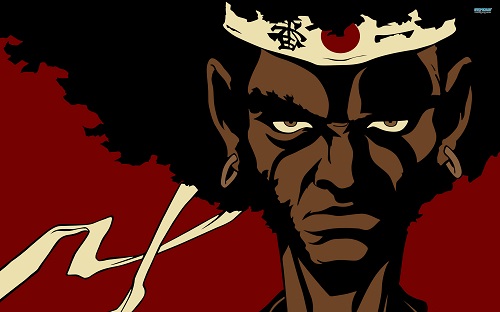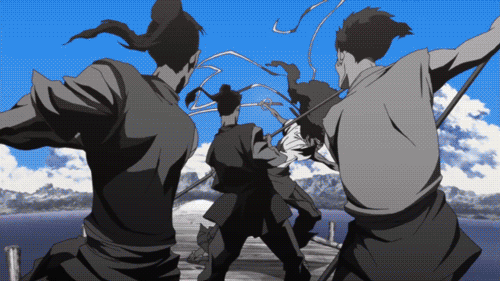 Headband tight, afro up, and sword in hand; no one looks cooler than this dark-skinned samurai. Though he's known to be a blood-thirsty killer in search of his father's murderer, he shows few glimpses of kindness, too.
---
These black and other people of color anime characters are proof that color does not matter in the search for power and strength. Now, we can wait and see if there are more lead roles proudly showcasing this exquisite skin tone.