---
Where did inspiration for the anime maid costume come from?
---
Maid costumes are said to have originated from the classic black and white designs of nineteenth century European french maid uniforms. At that time, the style of this fashion was quite conservative. Nowadays though, the genre has broadened to include a range of fashion types, from traditional to more revealing sorts. Sexy maid costumes and maid-inspired lingerie are all the rage in European countries.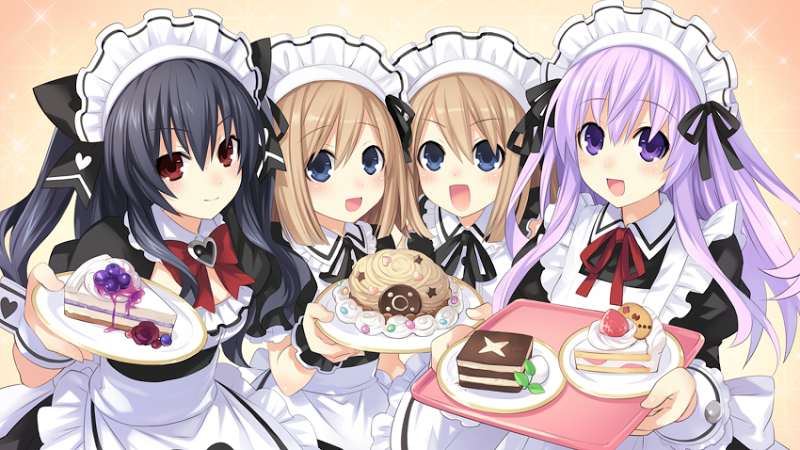 (Source)
In Japan, maid outfits are a core part of the otaku subculture. Cosplay, maid cafes and, of course, anime. The variation in style of different maid costumes is probably why they make such a great anime trope. They can be used to dress up the normally timid dandere maiden, or even soften the tsundere queen of a show. And then there's the hilarious gender-bender technique, sure to brighten the darkest situation with some good ol' cross-dressing.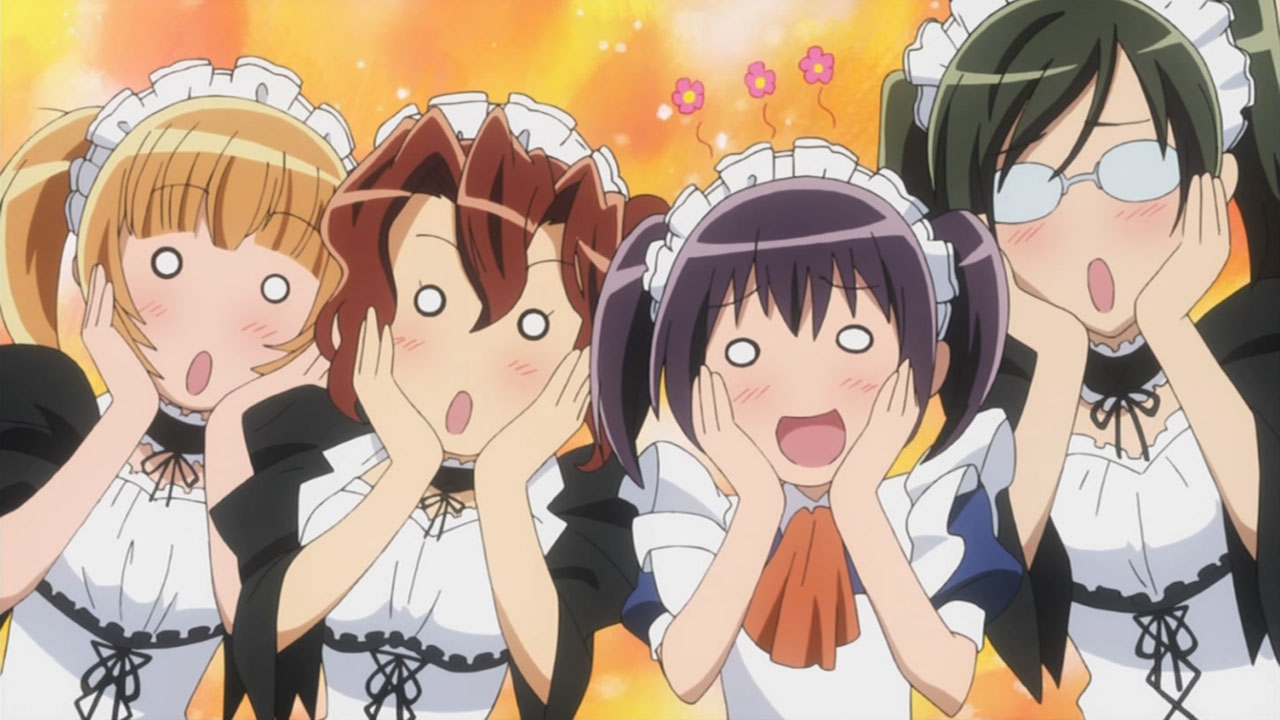 Let's explore some of the cutest anime maid outfits out there to see how they compare to the real thing!
---
Best Anime Maid Characters
---
---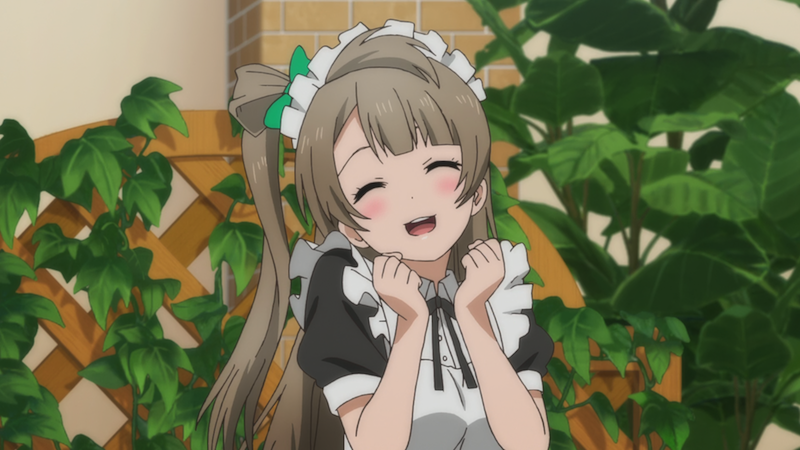 Idols tend to have sparkling wardrobes, usually wearing clothes more revealing than your average schoolgirl could ever. Kotori, as part of her school idol group, is no stranger to cute, frilly miniskirts, which makes this image of her all the more puzzling. Could it be that Kotori doesn't lead just a double life as idol and student, but a triple life?
Secrets aside, the classic look of Kotori's maid uniform matches her gentle smile perfectly. Who wouldn't want to come home to this sweet anime maid?
---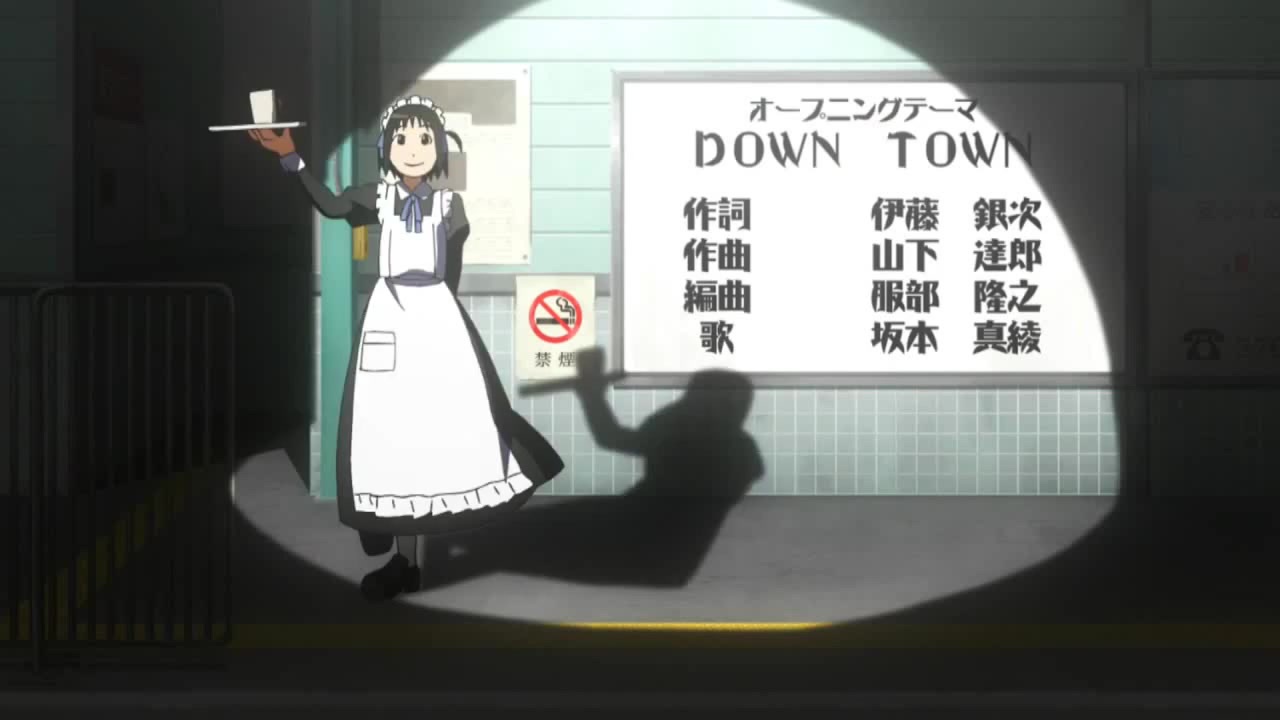 There's seaside cafes, and then there's maid cafes. But who's heard of a seaside-maid cafe? In order to repay her curry lunch debt to the owner of the cafe, Hotori, the quirky darling of her little seaside town, starts working there part time. Hotori's bright, friendly personality is a perfect fit to be a cute anime maid, but she's not just an ordinary cafe waitress! Hotori is a wannabe detective and tries her best to help everyone in her little seaside town, even if their problems take a turn for the supernatural.
---
---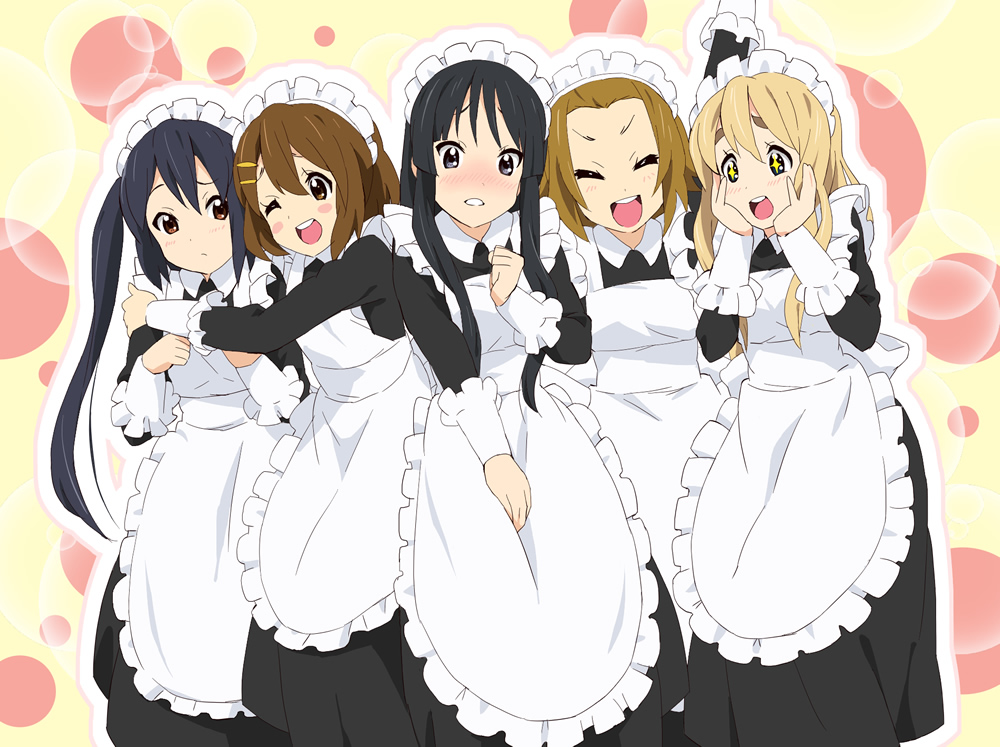 The girls from K-On! look absolutely adorable in their old fashioned anime maid outfits! They may be young, but each of the lovely ladies has their own timeless beauty that shines through their black and white attire. Of course, these girls don't work in a maid cafe. They're the only members of their high school's light music club, and the cute maid outfits are only stage costumes that wear (some of them begrudgingly).
---
---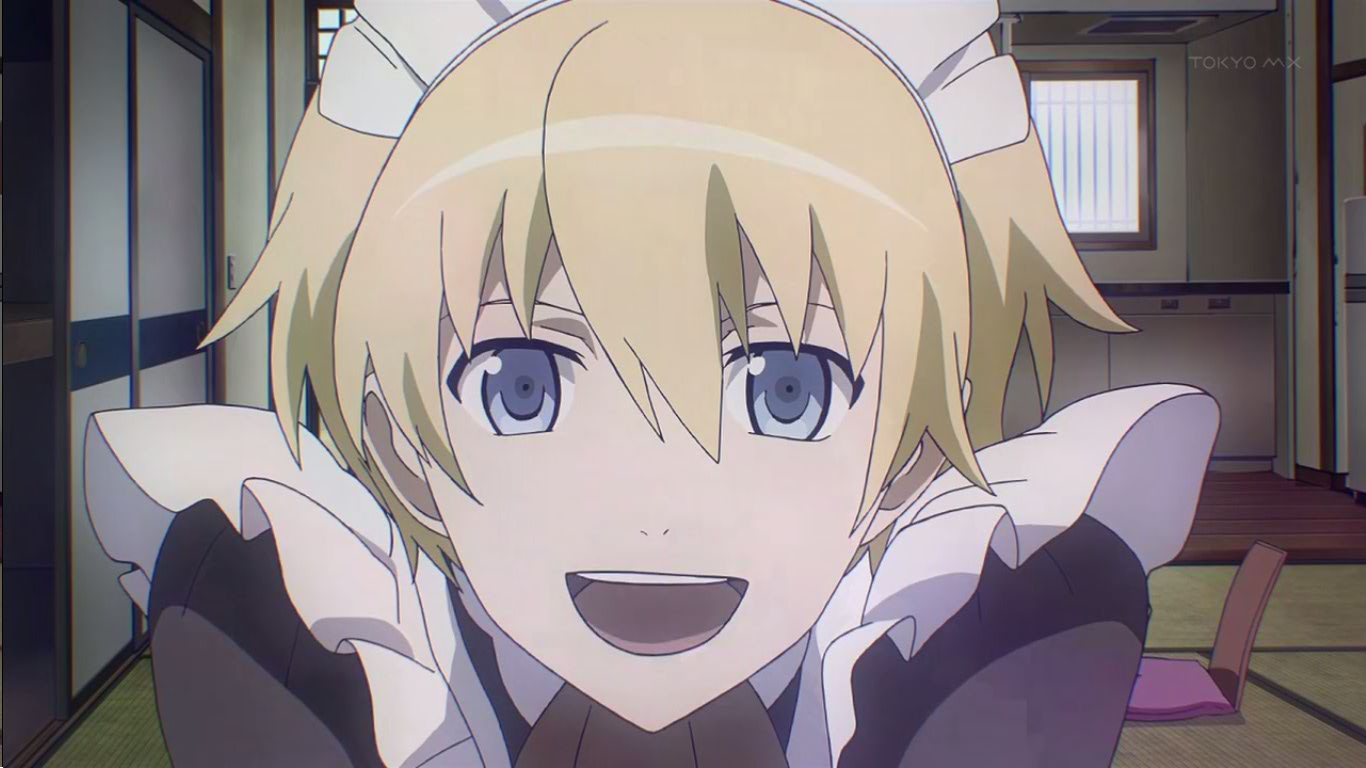 You didn't think that maid outfits were only for girls, did you? Say hi to little Array. He isn't some cross-dressing gag to help get laughs for one or two scenes of a certain filler episode. He truly enjoys his fancy threads and isn't embarrassed to admit it. I mean, why would he be? Look at how cute he is!
---
---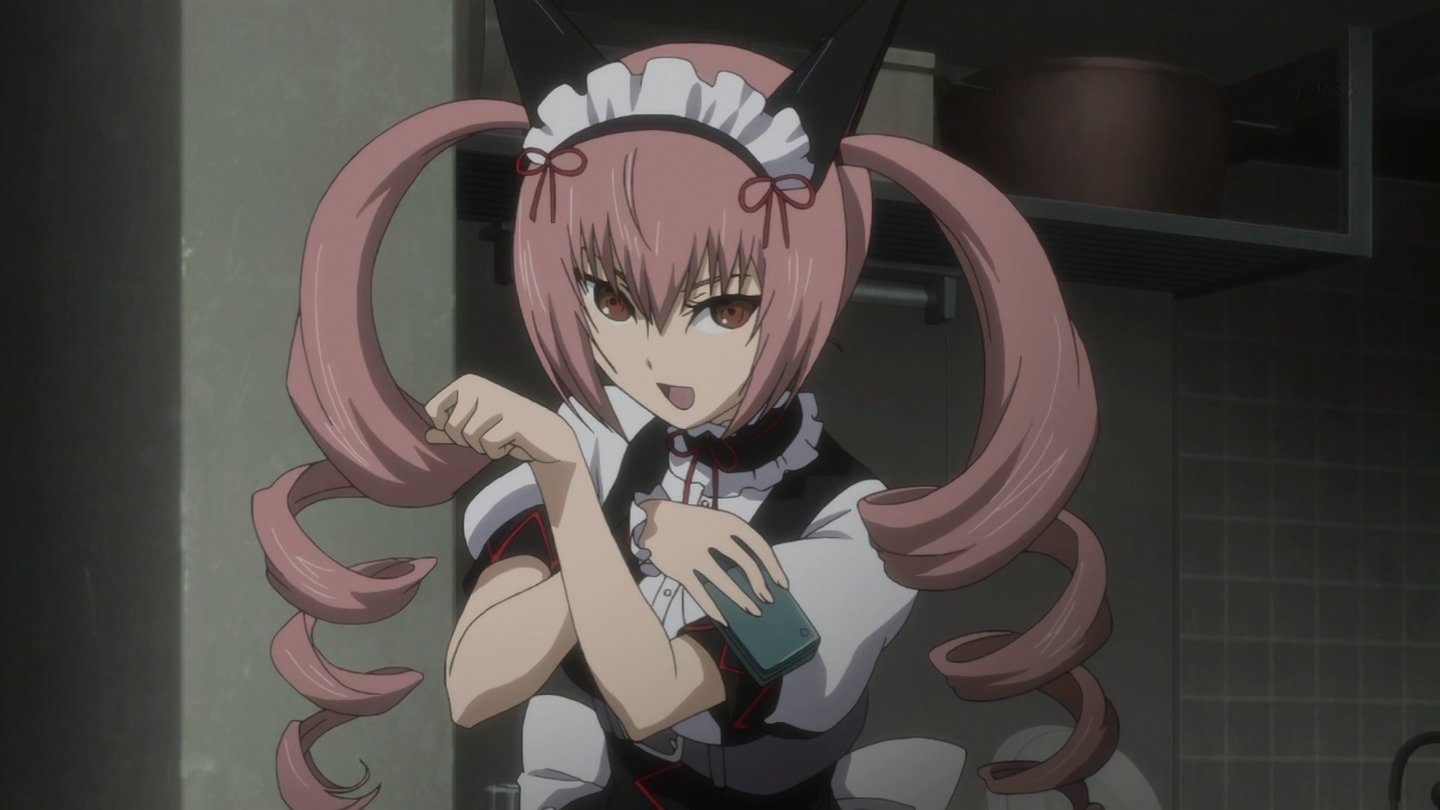 The only thing cuter than an anime maid is an anime kitty maid! Rumiho, who also goes by Faris Nyan Nyan, works at the maid cafe MayQueen+Nyan2. Although she's a maid, she has a playful, childish personality. But how unlike Rumiho is to the classic graceful, kind maid is what makes her charming! Oh, and she has the power to see into people's hearts. No big deal.
---
---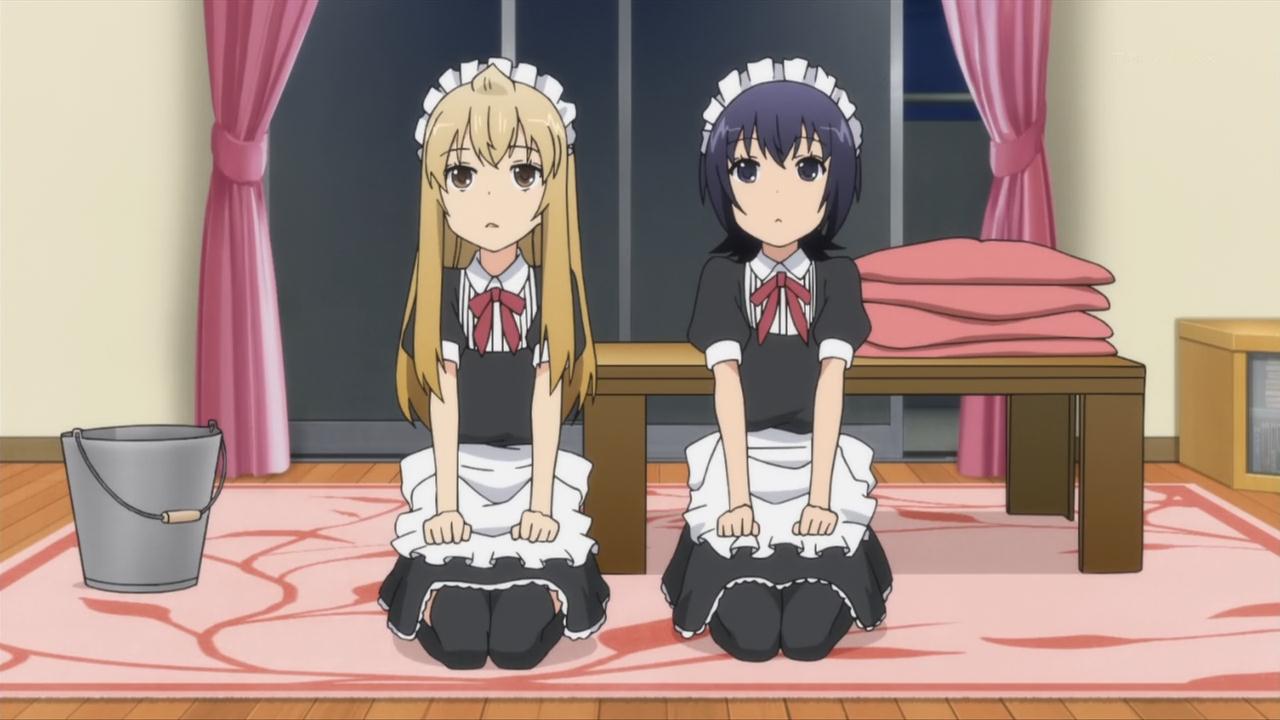 Chiaki and Minami make for the perfect little housemaids. It's a nice change to see Chiaki doing the household chores, rather than just calling everyone a "baka-yaro" all the time.
---
---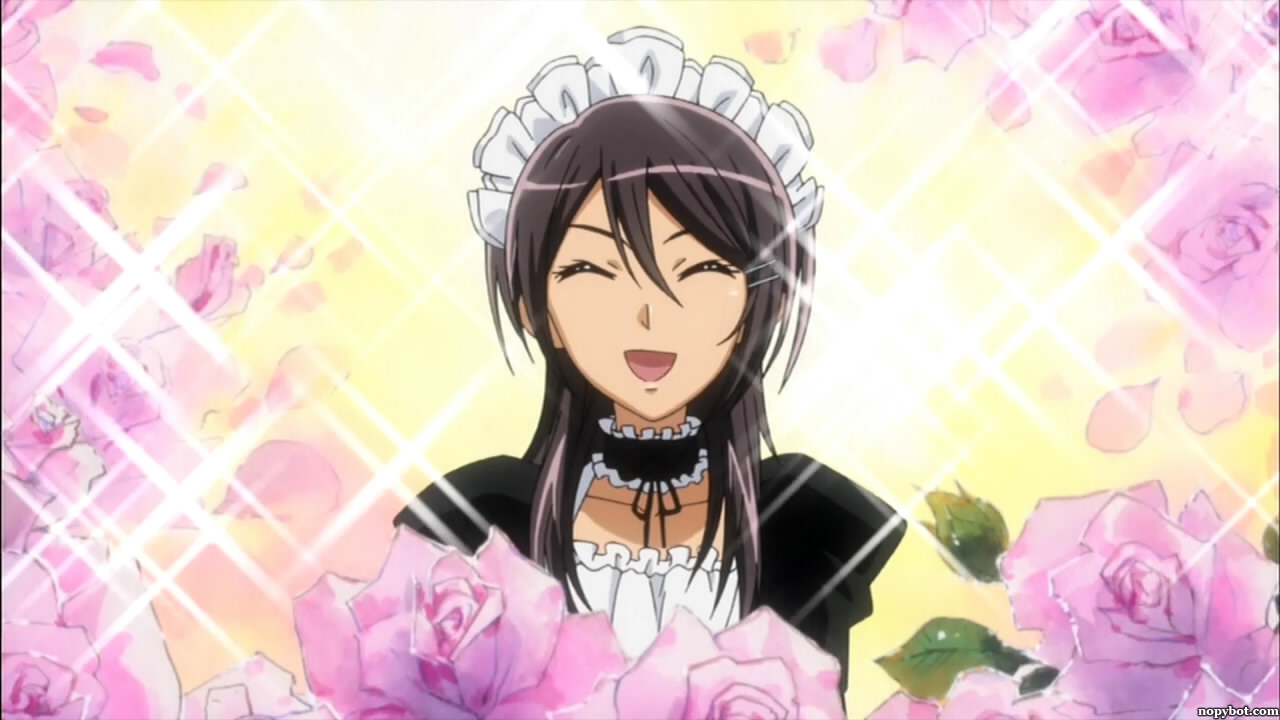 Misaki is the maid of all maids―she's the maid-sama, for crying out loud!
---
---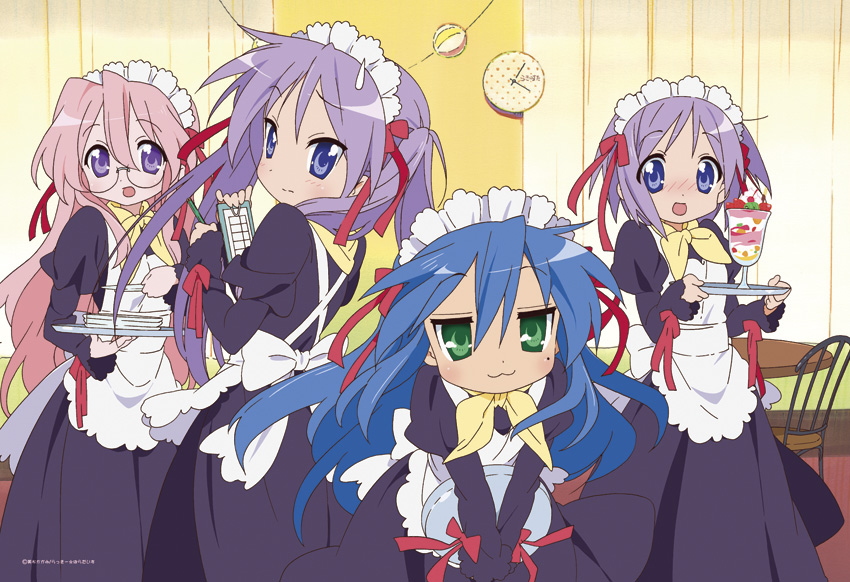 If anyone could pull off this traditional maid look, it's the adorable girls from Lucky☆Star. Innocent girls plus cute maid costumes will always equal moe.
---
---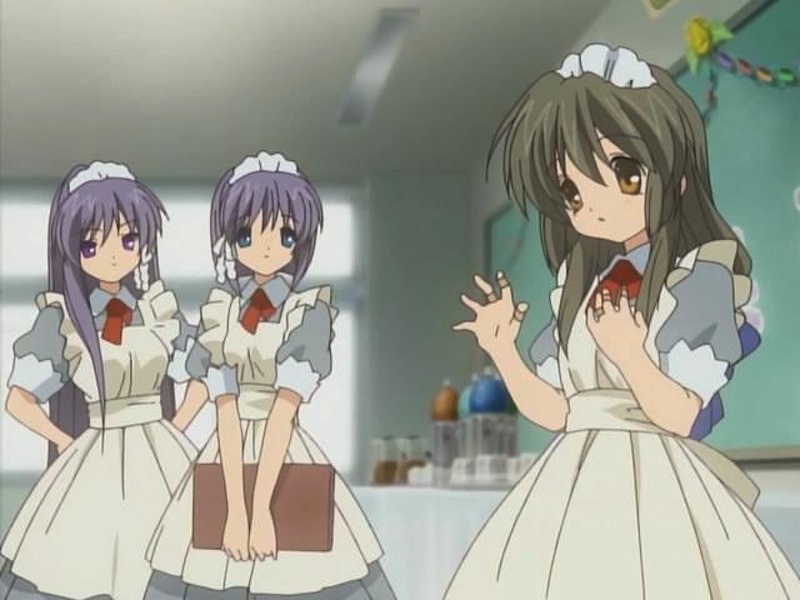 The Clannad girls all look fantastic in their costumes. Especially the Fujibayashi twins, who have both the tsundere and dandere archetypes down pat, making them the perfect pair of anime maids!
---
---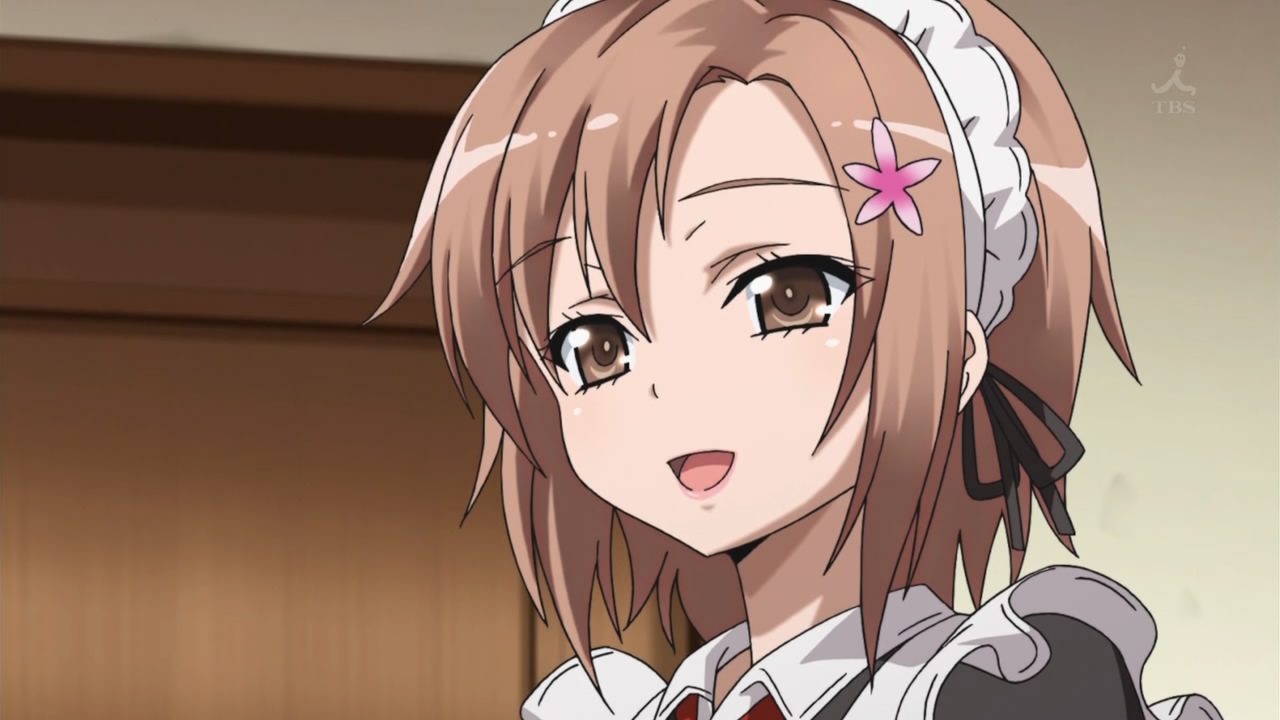 Yukimura, a lovely girl who claims to be a boy, is an incredibly loyal pet. She will do pretty much anything to serve Kodaka, her master and "aniki", who she hopes will one day teach her the way to become the manly man she knows she is. Who could resist the service of this beautiful anime maid?
---
---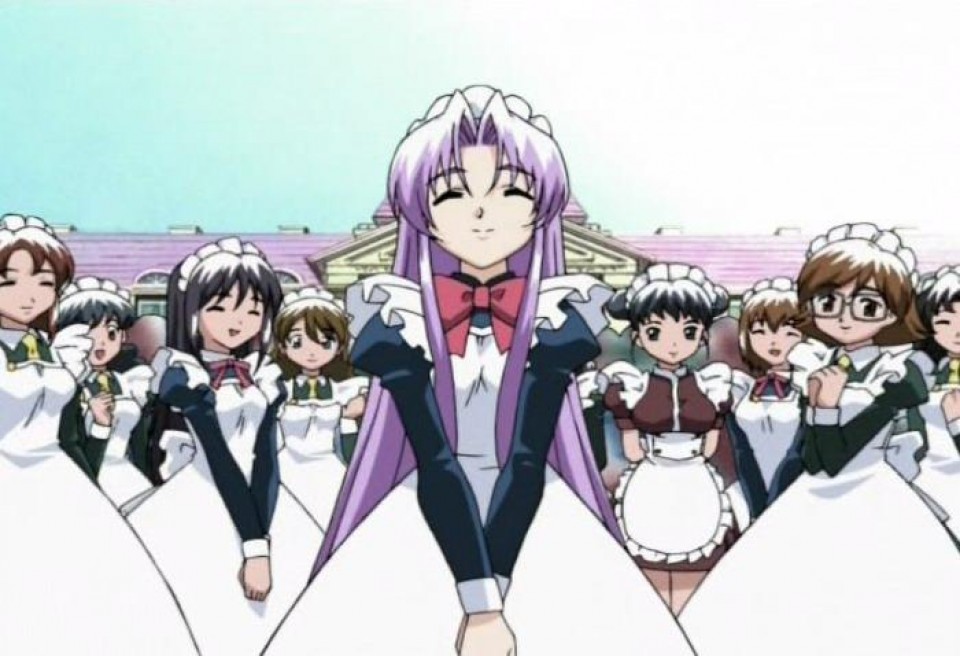 Mariel is one of the first maids to make her mark in the world of anime. Alongside the rest of the Hanaukyou Maid-tai crew, she shows us what it truly means to be an old maid!
---
---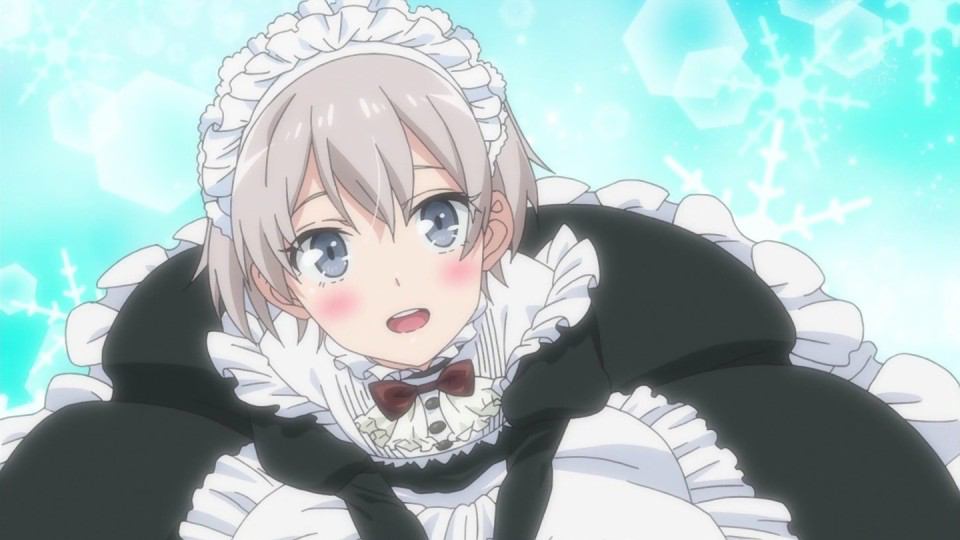 Saika proves that femininity has nothing to do with gender. He has got to be the prettiest anime boy since Hideyoshi!
---
---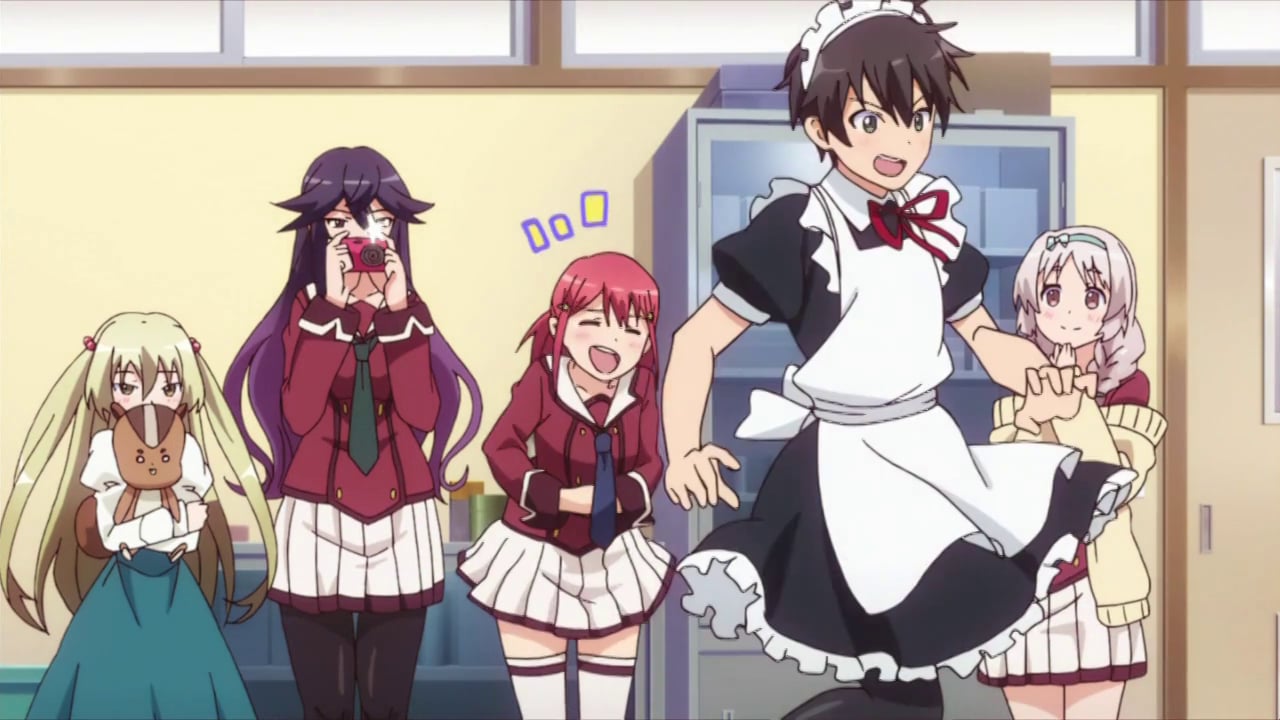 In some instances, the anime maid outfit can also be good for a bit of comical relief. Jurai may have been given the supernatural ability Black & Black, but his fashion sense is more Black & White than anything else.
---
---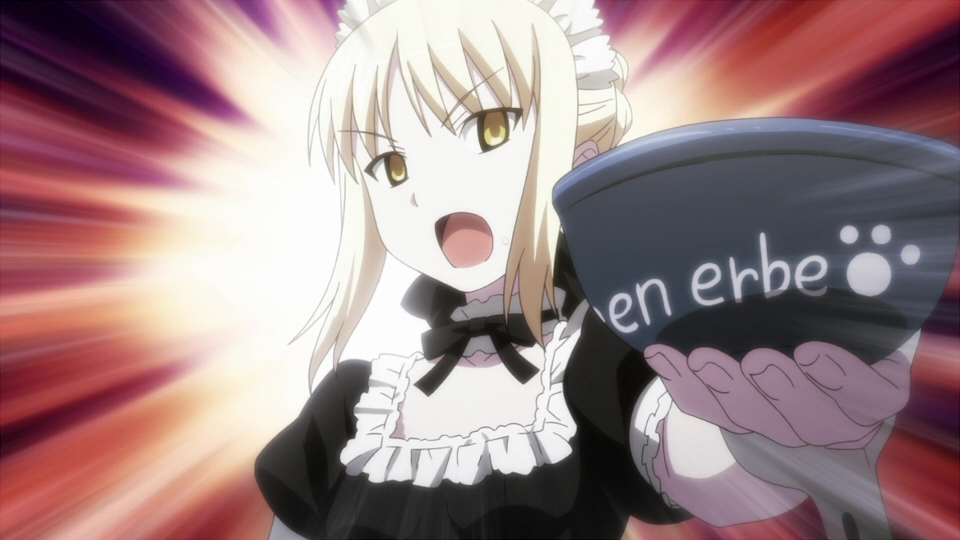 There are two sides to every coin. In the Fate saga, Saber may be a super strong warrior, but in this fun OVA, she plays the role of a devoted anime maid. Saber's true colors shine brighter than ever before!
---
The Swim Team Members
---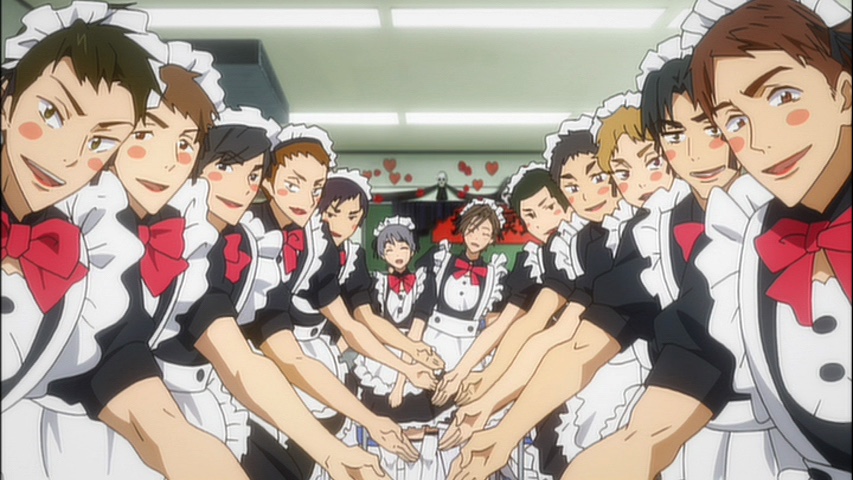 This scene from the super popular Free Eternal Summer Special OVA is a beautiful portrayal of a man's hospitality. A real man can show his feminine side without feeling insecure.
---
Thank you! Come again!
---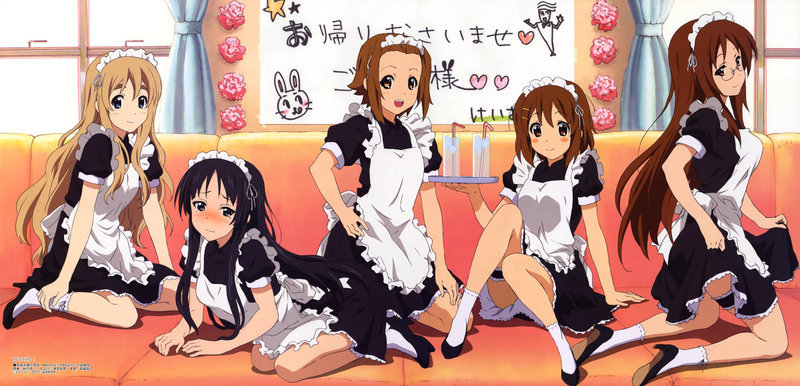 We hope you enjoyed this collection of beautiful anime maid characters! Please be sure to check out each of the series to get a taste of their sweet hospitality first hand.