---
Lolita fashion is loved by real life girls and lolita anime characters alike!
---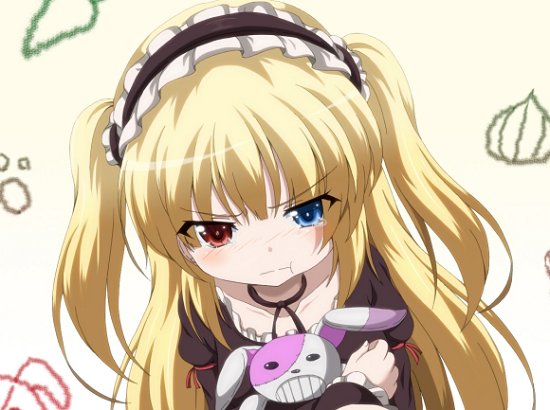 "You can take away my rank in this list, but you can't take away my love for lolita fashion!" - Kobato from Haganai
Lolita fashion is a fashion subculture that originated in Japan. It features clothing that is inspired by Victorian fashion, primarily made with a modest style and frilly accents. Since this type of fashion is widely praised by anime fans, it is no wonder that this style has made its way into the medium. The "lolita anime character" has become so popular that it can even be seen as a type of anime trope.
However, lolita fashion is not limited to lolita anime characters. Anyone can don a lolita dress without cosplaying - a little adjustment here and there should do the trick. Meet 15 lolita anime characters that will surely spark inspiration for your next lolita outfit!
---
Member Favorites: 3350
---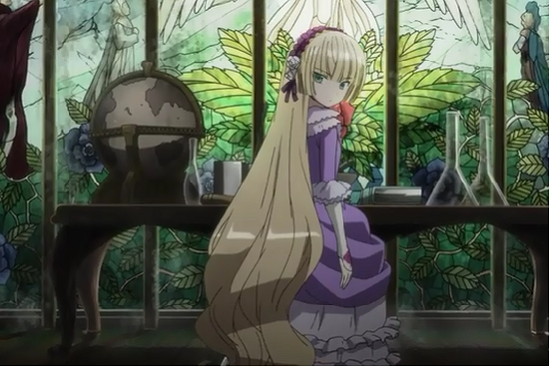 Victorique de Blois is a beautiful and charming 15-year-old, doll-like girl with long golden hair. Her emerald eyes perfectly complement her beauty. She is a lolita anime character with impeccable taste in clothing - always elegant, despite her age - who has tons of flattering nicknames, such as the Golden Fairy, Gray Wolf, and Monstre Charmant (Charming Monster).
Victorique is also wise beyond her years; she speaks like an old woman, but has an innocent and adolescent appearance. Her trademark trait is when she puts a pipe in her mouth whenever she unveils a mystery. Victorique is someone that fans of lolita fashion can look up to as a role model for fashion, as well as one for life.
---
Member Favorites: 1116
---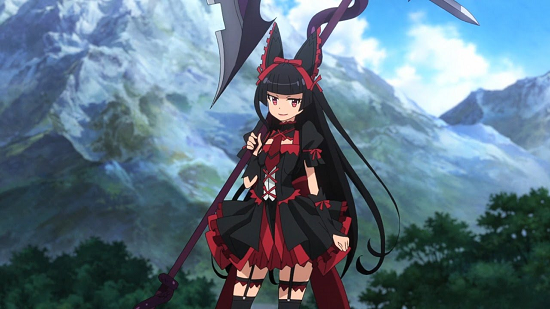 Rory Mercury is a demigoddess who looks like a 12-year-old girl. The truth is she's already much, much older than anyone thinks. She is a disciple of Emroy, the famous god of war, violence, and death. Despite her child-like facade and petite frame, she spares no mercy to her foes; she can be anyone's worse nightmare. More commonly known as "The Reaper", this is one lolita anime character that bad guys should not mess with. An enemy of this lolita anime beauty may be doomed to die, but at least they'd have the honor of seeing this stylish goddess beforehand.
---
Member Favorites: 419
---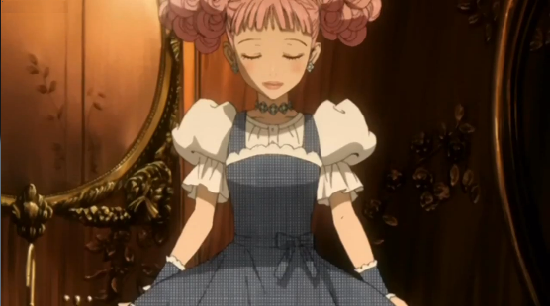 Miwako Sakurada, of the anime Paradise Kiss, is a third year fashion student. It shouldn't be surprising that she knows how to dress herself well. Paradise Kiss has a real life setting, and it tackles the intriguing world of fashion. Miwako is a lolita anime character who dons a lolita fashion style that can be used in real life. All you need to do is modify it a little to suit your taste.
---
Member Favorites: 4520
---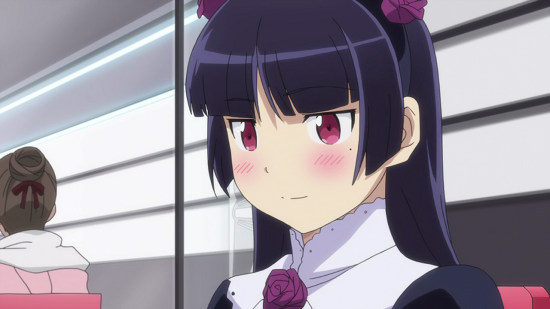 Ruri Gokou is a 15-year-old, timid girl who is interested in teenage fantasy anime and despises cute anime. She has long, silky black hair that goes well with her favorite dress that has the same style as that of her favorite anime character. She has flawless skin and a pair of sleepy-looking eyes. She might be shy, but Ruri will speak for her favorite anime Maschera and her lolita anime fashion anytime.
---
Member Favorites: 1742
---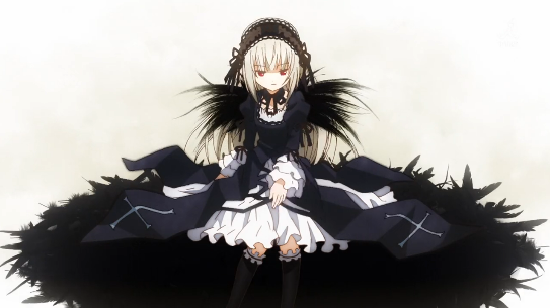 Suiguinto is the Rozen Maiden doll with the strongest desire to win the Alice Game. Also called Mercury Lampe, Kurobara, Black Rose, Death Angel, and Gin-chan, Suiguinto is arrogant, vicious, and spiteful. She's also one of the most beautiful and unique lolita anime dolls. Her gorgeous wings serve as a fabulous accent to her lolita anime fashion.


---
Member Favorites: 226
---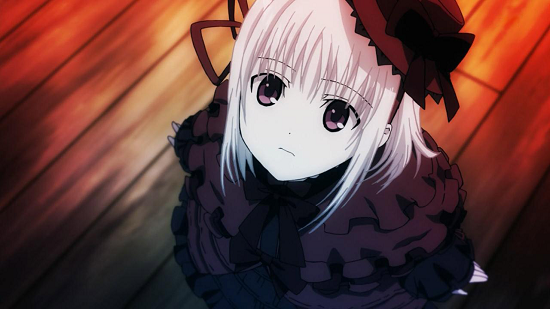 Anna Kushina becomes the Red King at a young age. She's a quiet doll-like girl who used to serve as the unofficial mascot of HOMRA. Her reddish purple eyes serve as an accent to her snow white skin and hair. She's the exact opposite of all the loud and eccentric members of HOMRA. Since Anna isn't good at expressing her emotions, she instead portrays herself through her beautiful lolita anime fashion.
---
Member Favorites: 285
---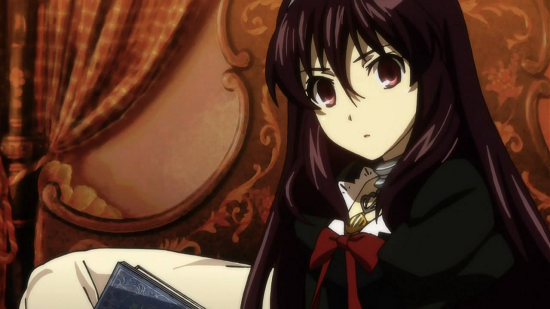 Dalian, also known as Kuro no Yomihime, is the custodian of the Bibliotheca Mystica de Dantalian that has over 900,000 phantom books. She looks like a young lady, but has actually been around for several centuries. She has dark-purple hair, wintry skin, and always dresses in her elegant lolita anime fashion.
---
Member Favorites: 138
---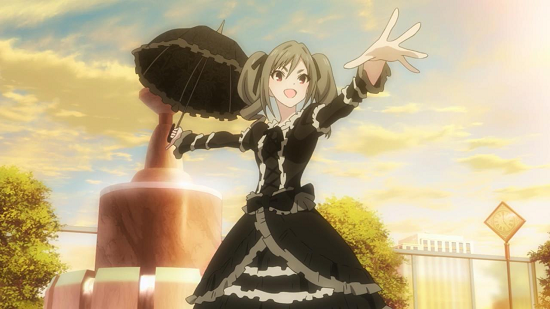 Ranko Kanzaki is a shy 14-year-old girl with a wild imagination. She claims to have a syndrome called "chuunibyo", which affects some 2nd year middle schoolers, that gives her magical powers and causes her to speak like an evil empress. This is a unique lolita anime girl with a remarkable taste in clothing.
---
Member Favorites: 4
---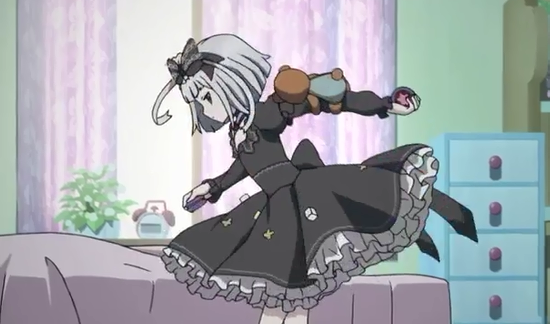 Akari is a beautiful Fantasista Doll with reddish orange eyes, and short silver hair, which she accents with a cute ribbon. Her lolita anime fashion suits her well, as does the adorable teddy bear she carries around everywhere.
---
Member Favorites: 86
---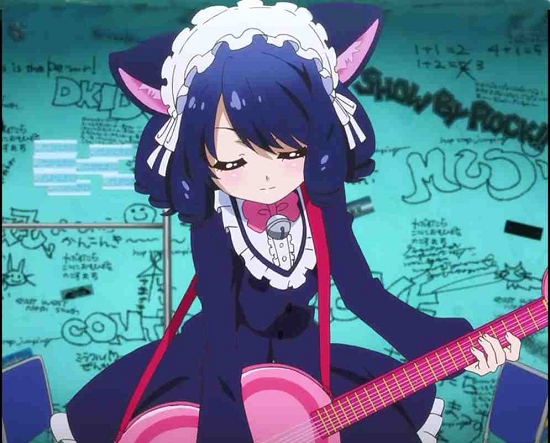 Cyan Hijirikawa is just another ordinary girl in a regular world who dreams of joining her school's music club, but is too nervous to pursue her goal; even though she is a fantastic guitar player, she doesn't have the confidence to allow herself to shine. Throughout the series though, Cyan is able to stir up the courage to face her fear of communication as well as defeat an evil monster. And the fact that she does this in her beautiful lolita anime threads just makes her that much cooler.


---
Member Favorites: 4587
---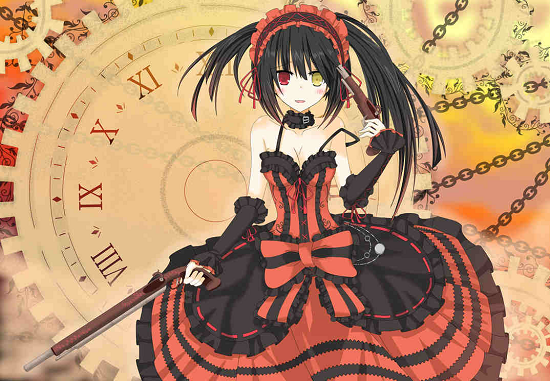 Kurumi is the most brutal of all the Spirits in Date A Live. She has a red right eye and a gold left eye with a clock face. This lolita anime character has utter confidence in everything she wears. Shido even described her as someone with astonishing beauty. Don't be fooled by her elegant attire though because getting close to Kurumi can be deadly.


---
Member Favorites: 531
---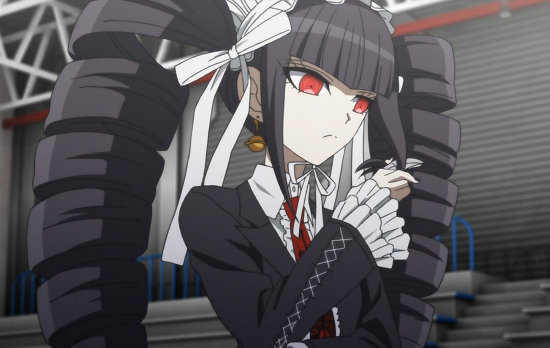 Celestia has pale skin, red eyes, black pigtails and a slim figure. She loves her gold rings and paints her nails with black nail polish. She is a fashionista from head to foot, and you can't help but marvel at her choice of lolita anime clothing.


---
Member Favorites: 221
---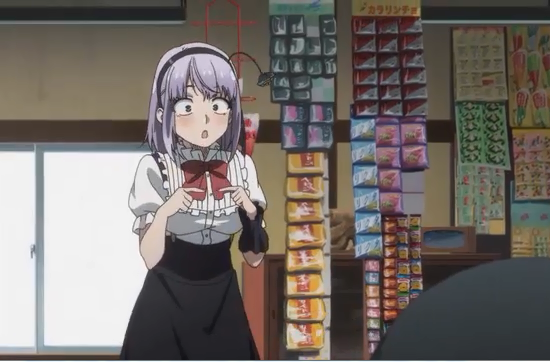 Hotaru Shidare is an eccentric heiress to a world renowned sweets company with an uncanny love for candy and sweet deserts in general. She has a lucrative goal of becoming the world's top candy manufacturer, and she will do everything in her power to achieve this goal. She has a one track mind - once she sets her mind on something she makes sure to get it without fail. Her taste in candy is only matched by her impeccable taste in lolita anime fashion.


---
Member Favorites: 659
---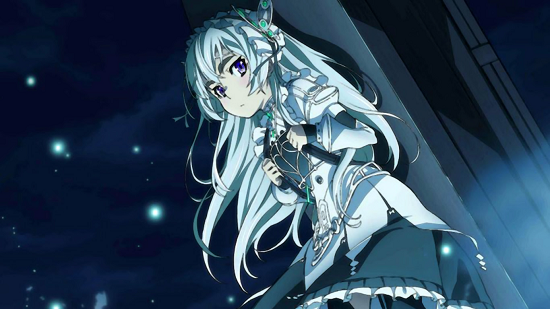 Chaika Trabant is a beautiful and charming 14-year-old sorceress with long white hair. She is a lolita anime character with a commendable fashion sense (this excludes the huge coffin she carries around).


---
Member Favorites: 776
---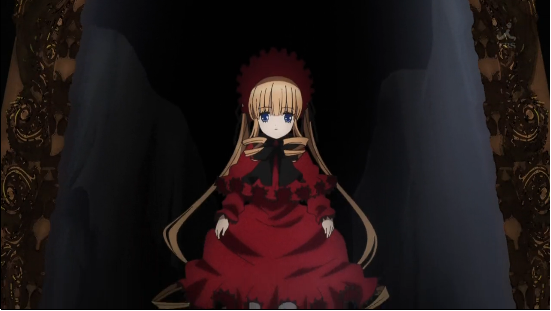 Shinku, also known as Reiner Rubin and Benibara, is the fifth Rozen Maiden doll and has traits of a traditional aristocrat of the Victorian era. She is fond of saying the words "servant" and "tea" and always makes it a point to act like a proper lady. This refined personality matches her lolita anime fashion perfectly.


---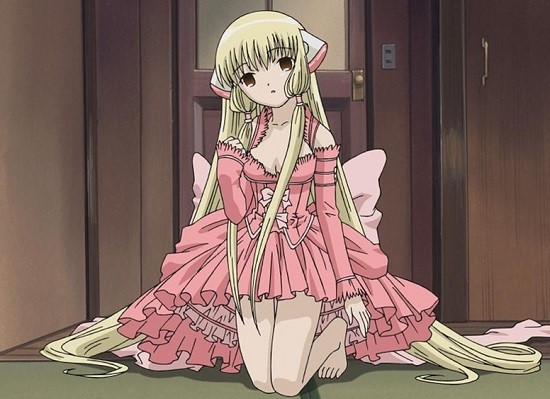 "Fashion has no limits. Who said you have to be human to be lolita?" - Chii from Chobits
We hope you have enjoyed this collection of cute lolita anime characters and found at least one muse for your next lolita fashion outfit!