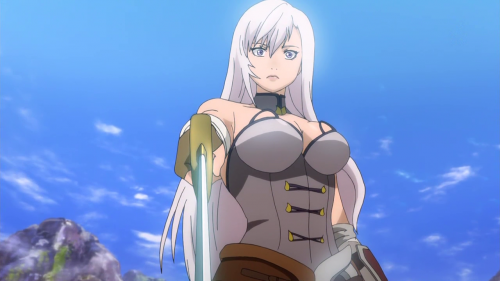 Revenge, they say, is a dish best served cold. And revenge, we must say, has never looked better than in Blade & Soul!
Adapted from the massively popular Korean MMORPG of the same name, the driving force of the anime series is its central protagonist, Alka (a trained female assassin), who is out to avenge the assassination of her master. At this point you may think this is a straightforward slash-and-dash action anime, but hold your horses. Alka's master, as it turns out, wants her to retire from this life of killing and forget about revenge. Whether the supremely talented fighter can overcome her burning rage forms the dramatic crux of Blade & Soul.
---
The Wonderful Women
---
The world of the anime series and the Korean game is, to a certain extent, dominated by women. When you first watch the show, the beautiful character design will probably have your eyes hooked on to the screen. But let their beauty not fool you. Underneath their full-figured exteriors reside some serious badasses who can kick your behind in no time! Whether it is the bounty hunter Hazuki, the "Proprietress" Karen, or the "Pleasure Gang" leader Loana, the women do not play second fiddle to any man.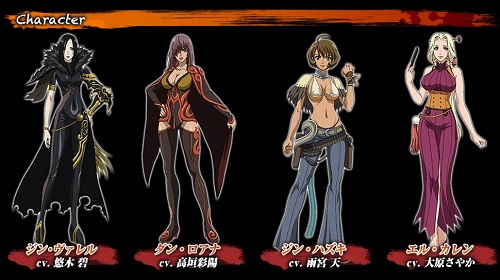 Perhaps, one of the achievements of the 13-episode series is that it never denigrates the female characters into "show pieces". All the characters carry themselves with a certain amount of grace and style. No other warrior could use those laser-like fighting skills with such elegance.
---
The Force Masters
---
The world of Blade & Soul is one of supreme fighting skills and master warriors. Training is everything. The more skills a character has, the easier it is for them to defeat their enemy. This is where The Force Masters make their appearance.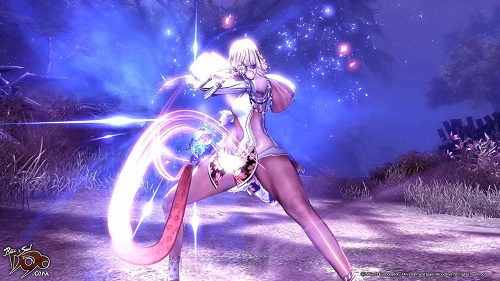 Control is the name of their game. These masters channel their Chi (the body's energy flow) to mount devastating attacks on the opposition. Look closely, and you will find that each Force Master has a bracelet adorning their wrist. This is no ordinary bracelet, but instead a medium that enables them to channel their energies to thwart their enemies.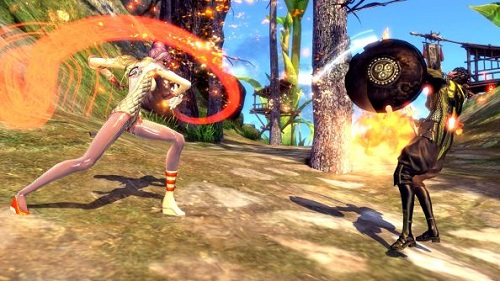 Which brings us to their skills. The Force Masters are a class apart from the warriors because of their unique fighting style. Some of their abilities include:
・Frost Palm – enemies are frozen for a few moments with ice bolts shot from palms
・Flame Palm – the opposite of the Frost Palm, bolts of fire are shot to burn the foe to cinder
・Shock Wave – the force of this attack stuns the enemy and pushes them away.
・Absorb – allows the user to absorb some of their enemy's Chi
---
Comparison
---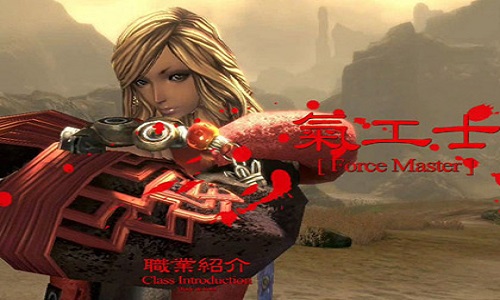 The Force Masters have more of an impact in the MMORPG than in the anime series. After all, who wouldn't prefer unleashing these awesome skills on your opponent, rather than just watching them do so on screen? Please be sure to check out both soon!