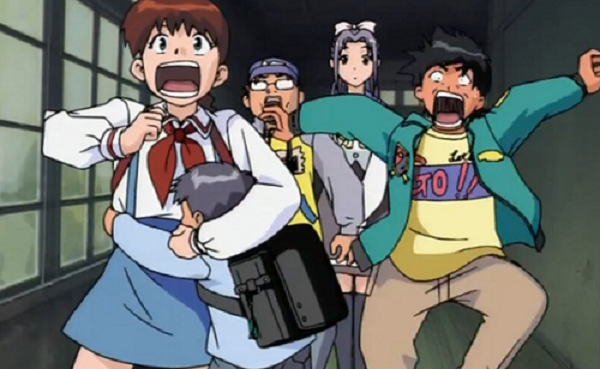 Evident to its title, Gakkou no Kaidan (aka Ghost Stories) is a horror-themed anime series which features some of the ghosts from urban legends and Japanese folklore. However, despite its theme, Gakkou no Kaidan became more popular because of its dubbed anime version where the script is edited – from the mediocre Japanese version to a very funny English version. Although it follows the same plot as the Japanese version, you may notice that some scenes became a bit different as it contains a lot of adlibs.
So, what's really in the dubbed version that makes Gakkou no Kaidan more funny and interesting?


---
Evolution of Characters
---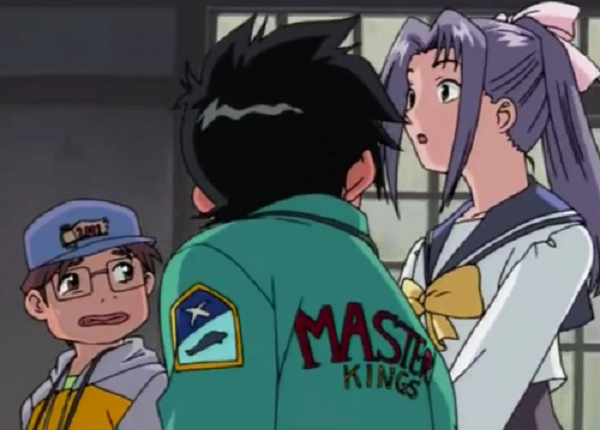 The power of words is truly amazing. In the dubbed anime for Gakkou no Kaidan, many of the characters of the story have received completely different personalities because of the adlibs. Momoko Koigakubo, for instance, is a devoted Christian who utterly opposes other religious beliefs and described Satsuki and Keiichirou Miyanoshita's mother as a lesbian. Most of the times, she would talk about Christianity and its significance to everyone. Keiichirou is a mentally retarded child who would sometimes blab like a baby when he's scared or facing difficult situations. Hajime Aoyama, on the other hand, talks more about perverted stuff.


---
The Adlibs
---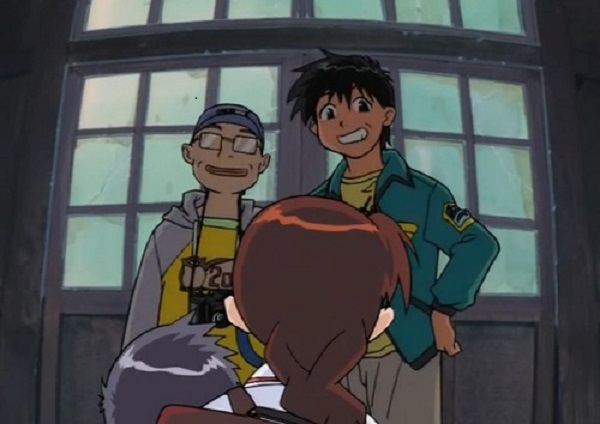 Almost every dialogue of the characters in the Gakkou no Kaidan dubbed anime contains some adlibs that are downright hilarious. Whether they are messing around with each other or even when they are in grave danger, there will always be something funny in their dialogues that will surely make you laugh out loud.
---
Gakkou no Kaidan Dubbed Anime
---
Gakkou no Kaidan Ghost Stories Dubbed Anime Funny English Dub
If you enjoyed watching the Japanese version of Gakkou no Kaidan, you'll definitely have fun watching the funny English dubbed anime version. You can watch the complete episodes or compilation of funny clips of the series in youtube. The dialogue is so funny, it's scary!
Check out these epic funny moments from some episodes of the Gakkou no Kaidan dubbed anime:
Even when he's in danger, Hajime is still babbling about perverted stuff he did with his nanny. What a perv!
After commending the great job Reo did with the costume he made for their school play, all of a sudden, Momoko wondered if he's a homosexual. Perhaps, you thought the same thing?
People's wishes can be so bizarre sometimes just as these dudes' wishes are. Curious? Find it out yourself.
Hajime begins by helping Keiichiro to win the race, but he ends up training him like a soldier while chanting a silly song.
Freaked out by the horde of ghosts chasing after them, Hajime and Satsuki frantically ran into the police station seeking help, but ended up talking gibberish. Now, that's freakishly funny!
---
Though Gakkou no Kaidan (aka Ghost Stories) is filled with petrifying scenes, there are also quirky, funny moments in the dubbed anime that will surely make you laugh. These are just a few of those hilarious moments in the series, so please be sure to check out the series to experience the silliness for yourself!